Coldplay keeps indicating that they'd love to play a concert in India.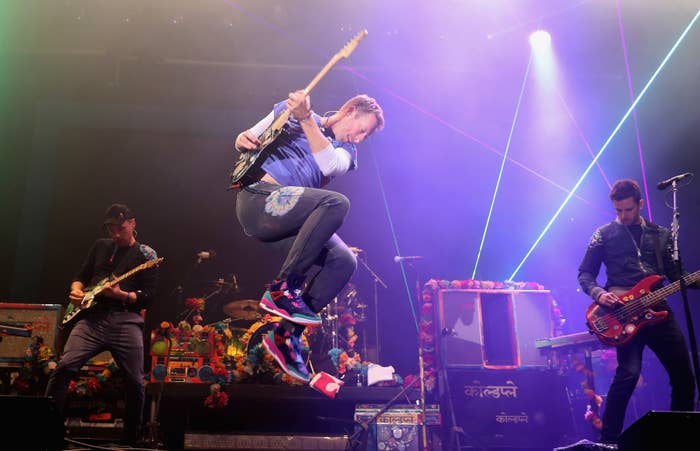 To quietly coming and filming a music video in Mumbai a few months later...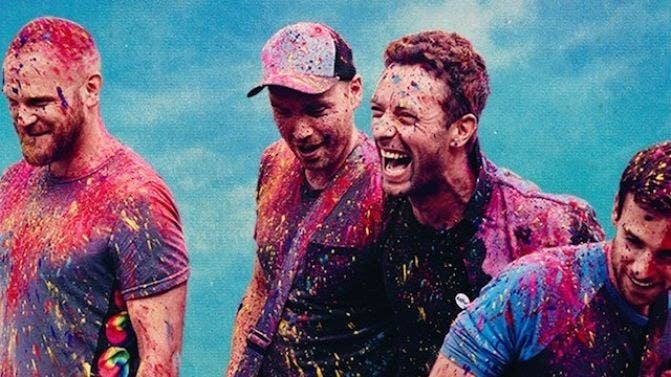 To literally saying it.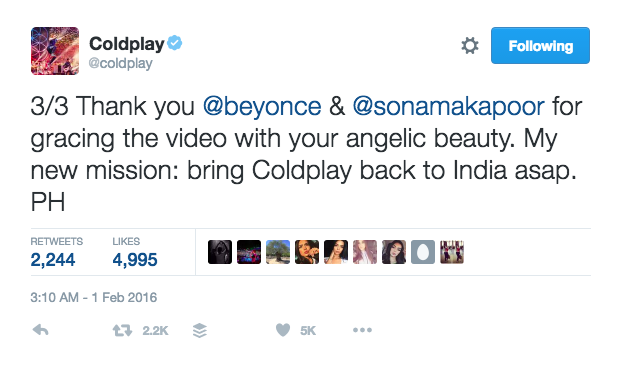 There have been rumours going around the Indian internet for a while now about a gig that's going to happen in Mumbai this November.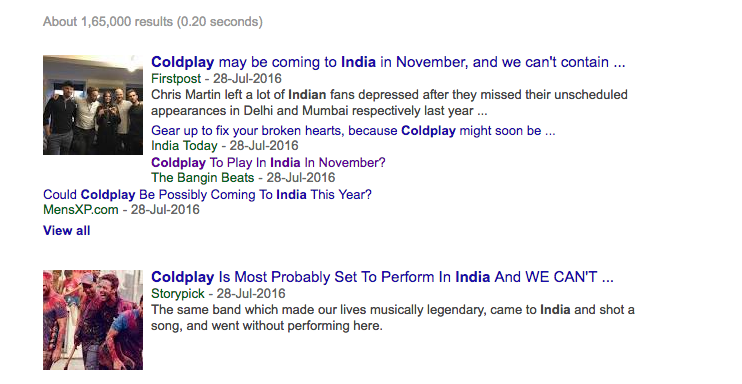 Earlier this morning, Google India tweeted what seemed like an official confirmation about said gig.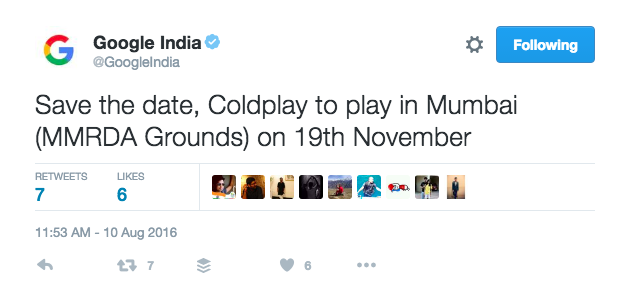 Although, Coldplay hadn't announced anything on their official channels, Google India's verified Twitter handle announcing it seemed pretty legit.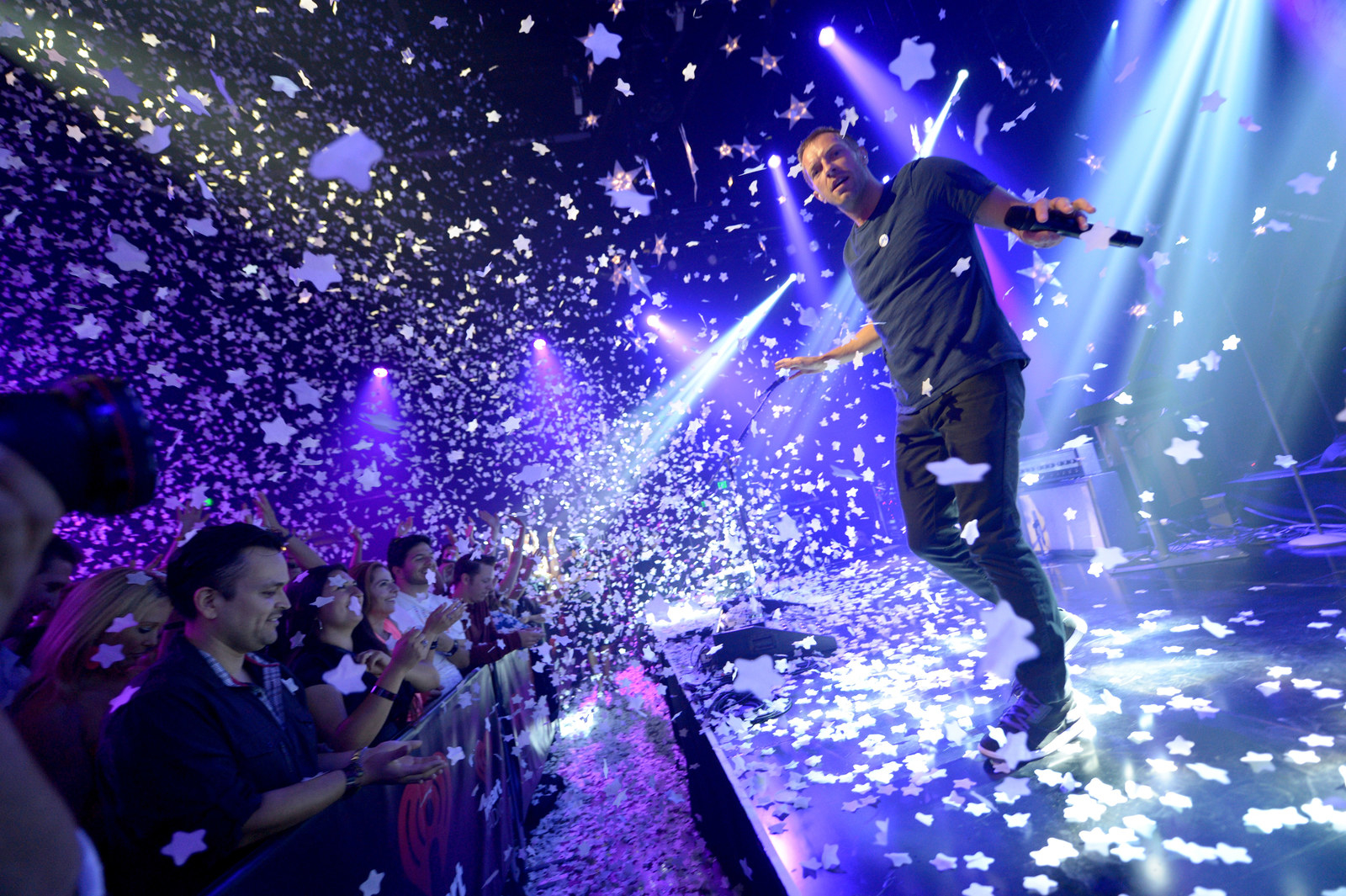 They suspiciously deleted the tweet a little while later, but the flood gates were opened.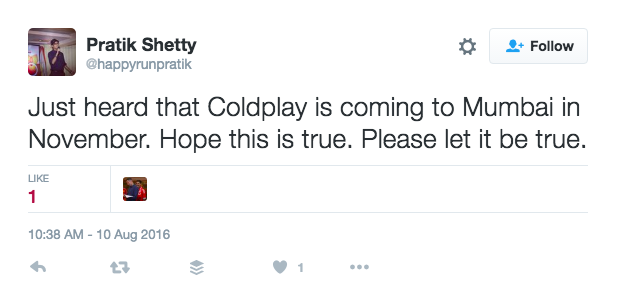 This guy has the right idea though: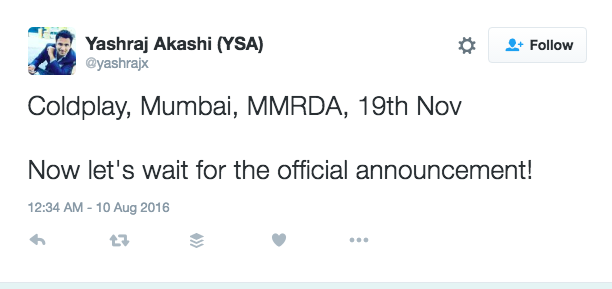 So how's about you take your own advice, Coldplay.