Yesterday, Mumbai-based gay rights activist Harish Iyer posted India's first gay matrimonial" ad in Mid Day.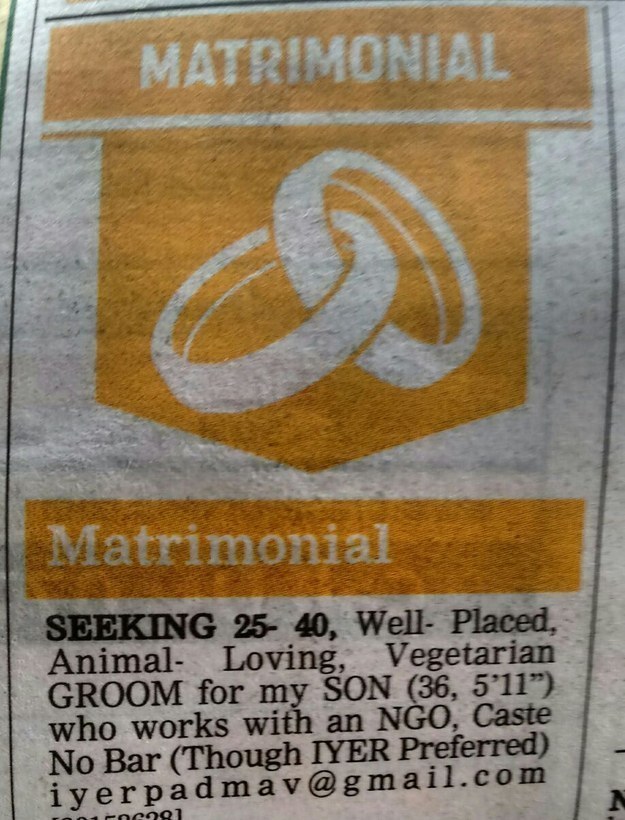 Amongst the outpouring of positive reactions, several people questioned the need for an "IYER preferred" requirement in the otherwise progressive ad.

And others defended Padma Iyer's choice of words, explaining that it was probably tongue-in-cheek.

In the wake of this heated discussion, Padma Iyer took to Facebook to clarify her stance.
And Harish himself posted a status pointing out the double-standard at play here, when comparing his ad to the standard fair for heterosexual matrimonial classifieds.
Looks like there are no comments yet.
Be the first to comment!