Indians Are Apologising To This British Blogger After A Man Exposed Himself to Her During Her Vacation
"India is not Slumdog Millionaire."
Lucy Hemmings is a travel blogger from a small seaside town in the south of England. She recently visited Mumbai.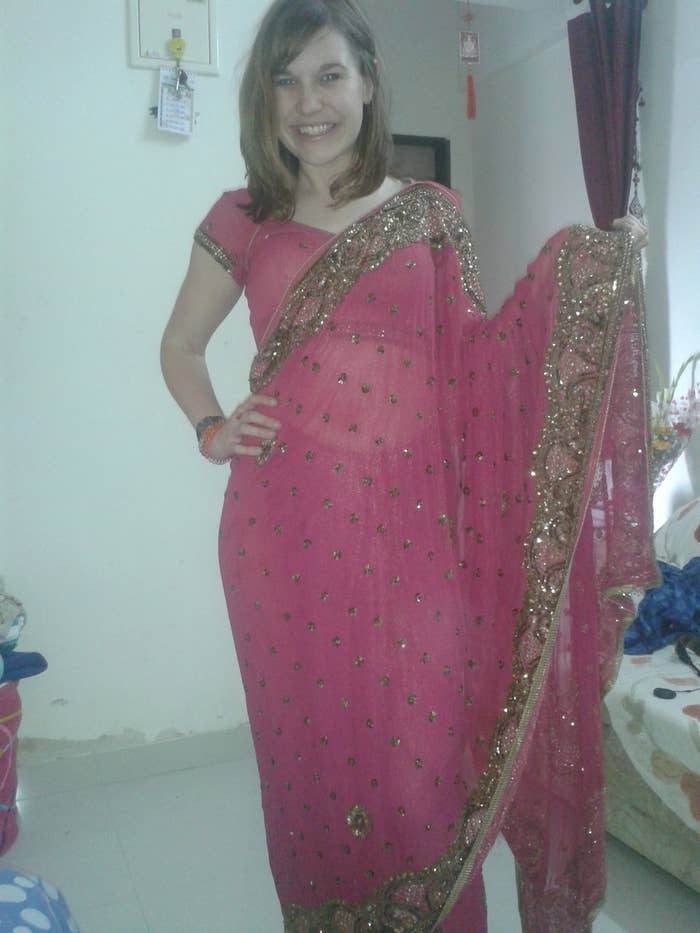 She published a blog post explaining how, while taking a bus in Mumbai, she was publicly masturbated at, and it swiftly went viral.
A few days ago I was sitting in a bus stop in Mumbai, India. The local guy that I had paid no particular attention to moved closer. From the corner of my eye, to my horror, I realised that he had pulled out his penis and was masturbating, staring intently at me. I felt sick.

As much as I hate to admit it, this isn't the first time it's happened to me. In fact, chances are, if you've ever been to India, you'll have bumped into at least one traveller who has experienced this sort of behaviour, or heard of someone else who it has happened to. I've spent countless hours with other travellers picking apart why men do it; why they seem to think it's okay, why dignity seems to disappear when there's foreign female flesh on show.
Hemmings shared with BuzzFeed India the messages she's been receiving from hundreds of Indians, all apologising for the behaviour of that one man...

"Since it went viral, I've received hundreds of emails from people talking about their experiences," Lucy said in an interview via email.

The emails thank Lucy for maintaining her love and positivity about India, despite this experience.

"It has been beautiful to read such lovely messages and to be reminded of what an absolutely outstanding country India is," Lucy told BuzzFeed India.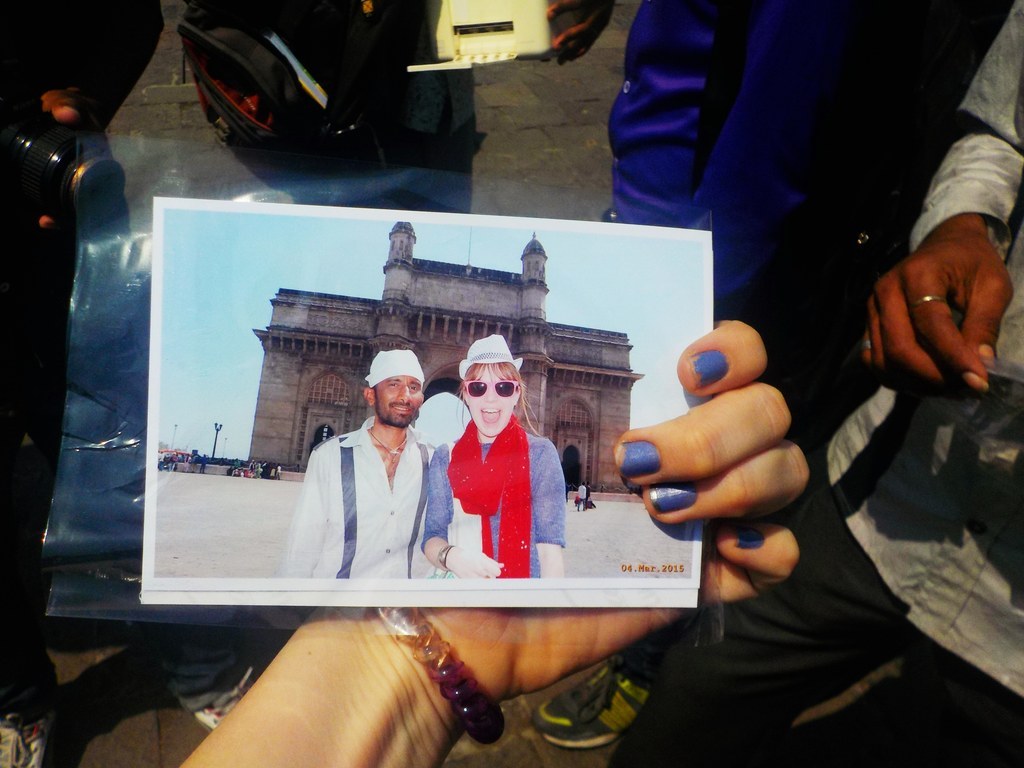 "It's great to think that we can create a safe space to have an open dialogue on something like this," she continued.

While she never expected her story to go viral, Lucy said she believes that "it's an important issue and all sorts of people can relate to it."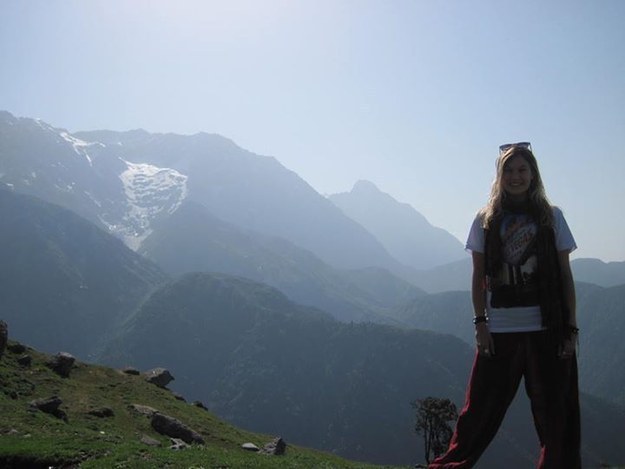 And she's right — in less than a week, since her story went viral, Lucy has received more than 500 messages from sympathetic Indians.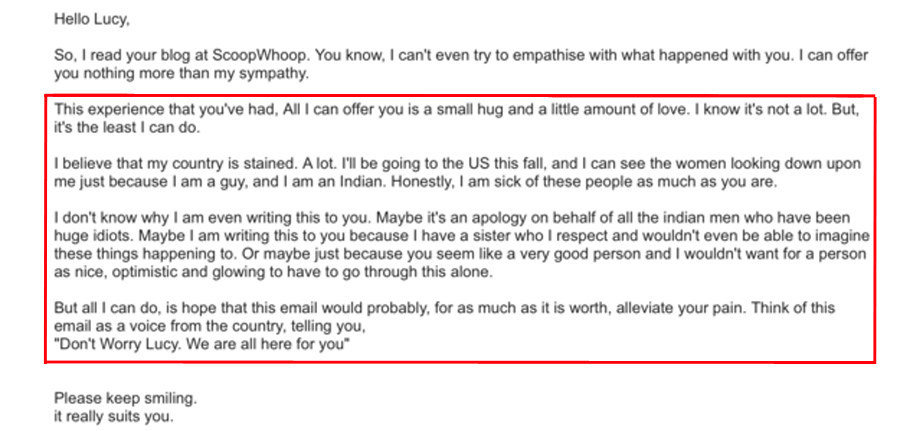 Lucy originally wrote the post "to share how one man's actions made [her] feel" and to share advice on how to cope with harassment.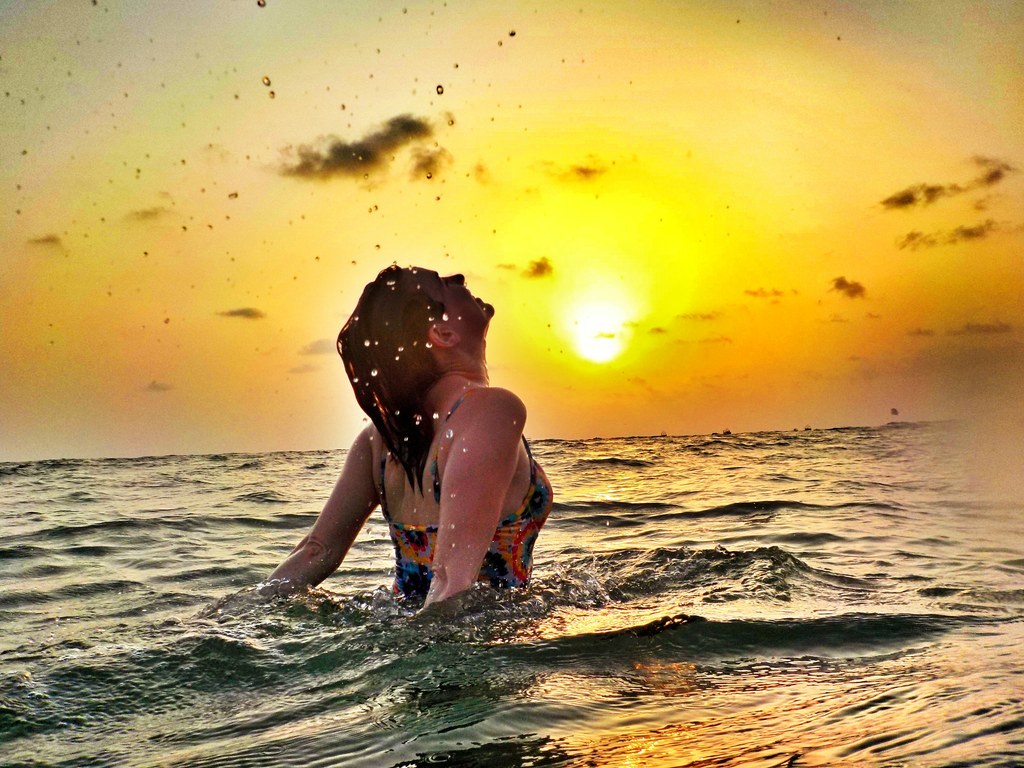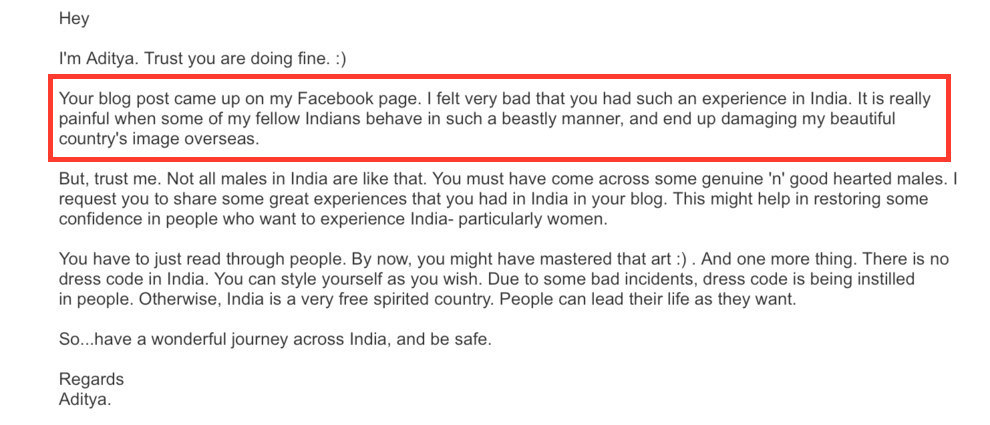 Despite the unfortunate incident, she said she still adores India.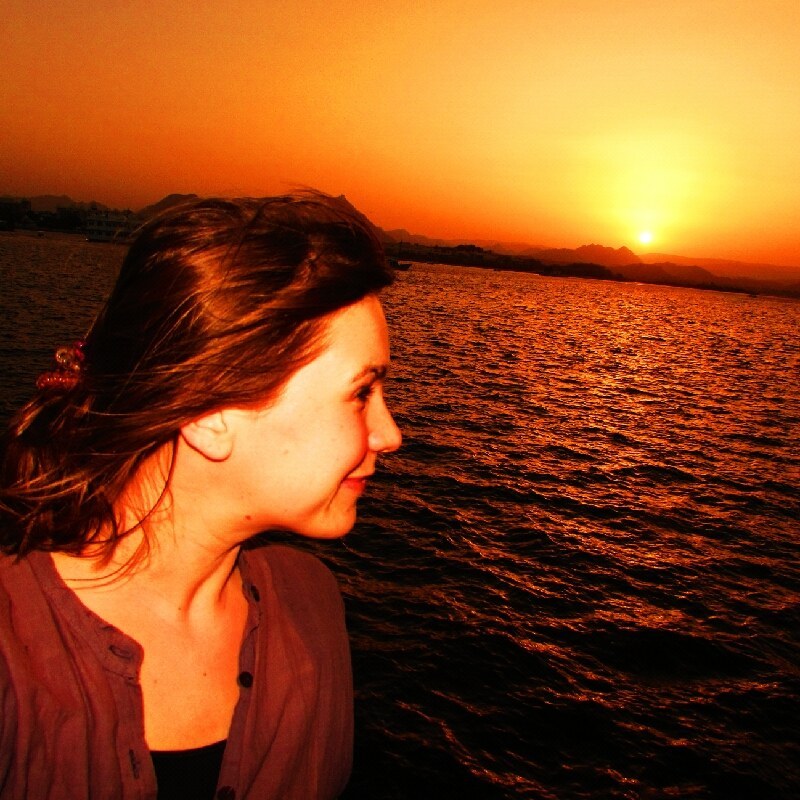 "Good and bad people most certainly exist in every country, and India has an absolutely astonishing amount of good people," Hemmings wrote on her Facebook. "You are wonderful, India!"