Everyone is pretty stoked that Priyanka Chopra is going to be the big bad in the new film adaptation of Baywatch.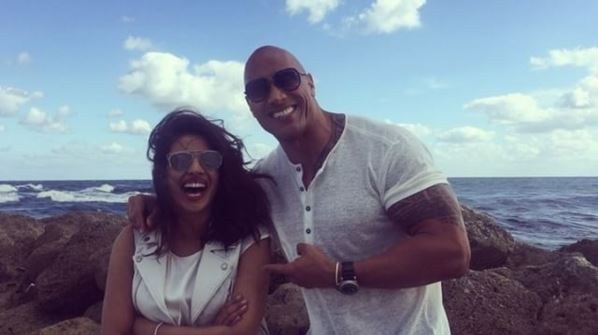 But today, The Rock gave us our first glimpse of the entire primary cast sitting and chilling, having lunch.
And, there's Priyanka Chopra having a ball of a time.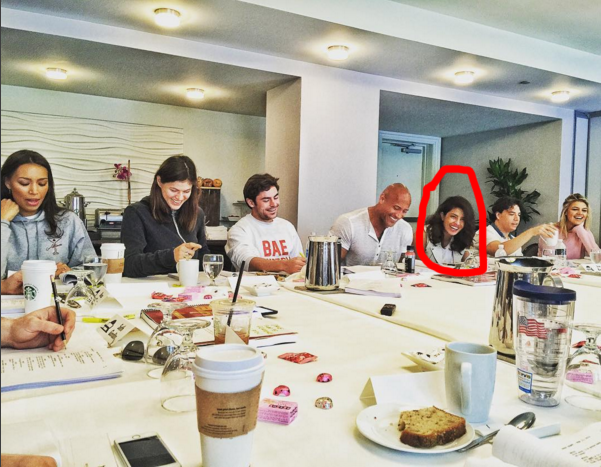 Pretty sure the Hoff would approve.