1.
When Arvind Kejriwal earned a billion internet cool points.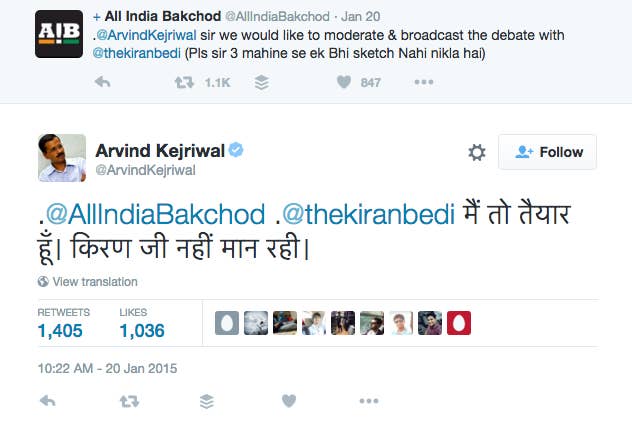 2.
When Modi proved that his suit game is unparalleled.
3.
When Modi quoted Obama quoting Shah Rukh.
4.
When Karan Johar gave the perfect response to everyone who had a problem with AIB's roast.
5.
When Kejriwal was elected Delhi's chief minister, and celebrated by thanking his wife.
6.
When Sachin really had no idea why people were cheering outside his house.
7.
When Virat Kohli was super impressed with Anushka Sharma's foray into movie-making.
8.
When the Supreme Court struck down section 66A (which restricted internet freedoms) and lawyer Karuna Nundy who had helmed the fight took a moment to celebrate.
9.
When this selfie broke the internet.
10.
When Sushma Swaraj explained her efficiency.
11.
When Coldplay's Chris Martin broke hearts around India when he played an unannounced gig in Delhi's Hauz Khas village.
12.
When Poonam Rani Malik shared this iconic moment in Indian women's hockey.
13.
When Sania Mirza and Martina Hingis won the Woman's Doubles tournament at Wimbledon.
14.
When Priyanka Chopra gave us the first look at her American Primetime TV show Quantico.
15.
When Modi spoke for a nation in mourning.
16.
When India got electoral advice from a porn site.
17.
When Big B learned to duckface.
18.
When Mia Khalifa clarified her stance on appearing on Bigg Boss.
19.
When Karan Johar celebrated 20 years of one of Bollywood's most iconic films.
20.
When a legend stepped down.
21.
When Anupam Kher initiated his march against intolerance.
22.
When, after BJP's loss in the Bihar elections, PM Modi made the most humbling phone call of his life.
23.
When Sachin wasn't happy with British Airways.
24.
When Siddharth urged the Indian media to focus on the important issues.
25.
When Salman Rushdie addressed a 27 year old problem.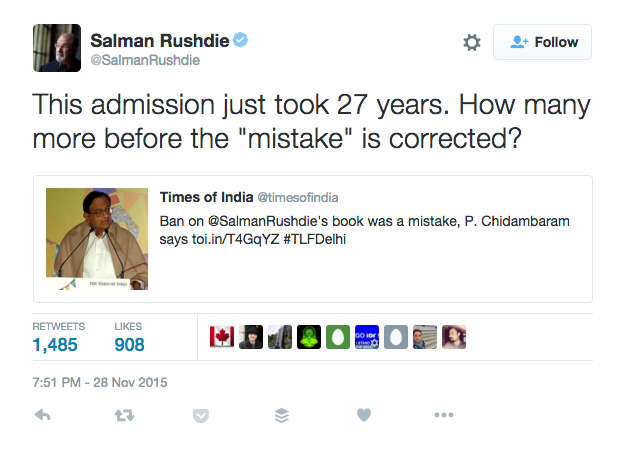 26.
When Aamir Khan responded to the hullaballoo surrounding his wife's opinion that India might be unsafe.
27.
When Deepika shared a picture with Vin Diesel indicating that she was ready to make her Hollywood debut.
28.
Every time Sushma Swaraj used Twitter to help in any way she could.
29.
And when after 13 years, Salman Khan was acquitted of all charges for the 2002 hit-and-run.