23-year-old Slovakia-resident Eunica Pogran and Maharastrian Nikhil Pawar recently tied the knot in India's first underwater wedding at Grove Beach in Kerala.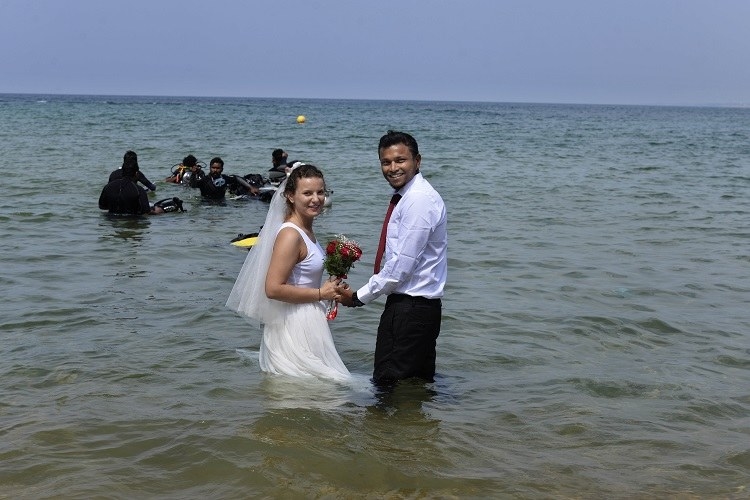 The 90-minute ceremony was attended by the couple's close family and friends, and was organised by Bond Ocean Safari, the company Nikhil works for.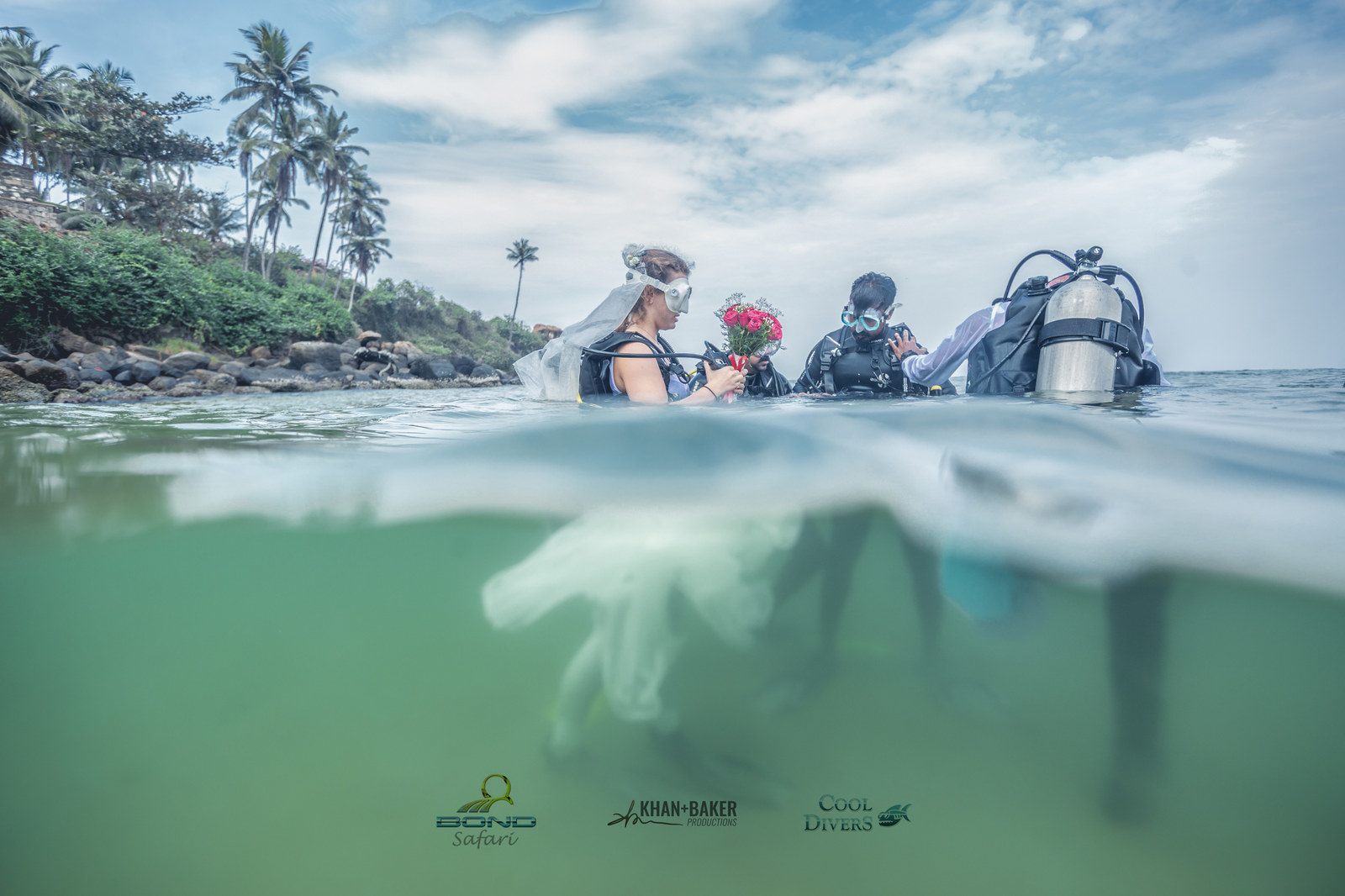 A special platform made of coconut palms, wood and leaves was made for the 10-member bridal party to stand on underwater.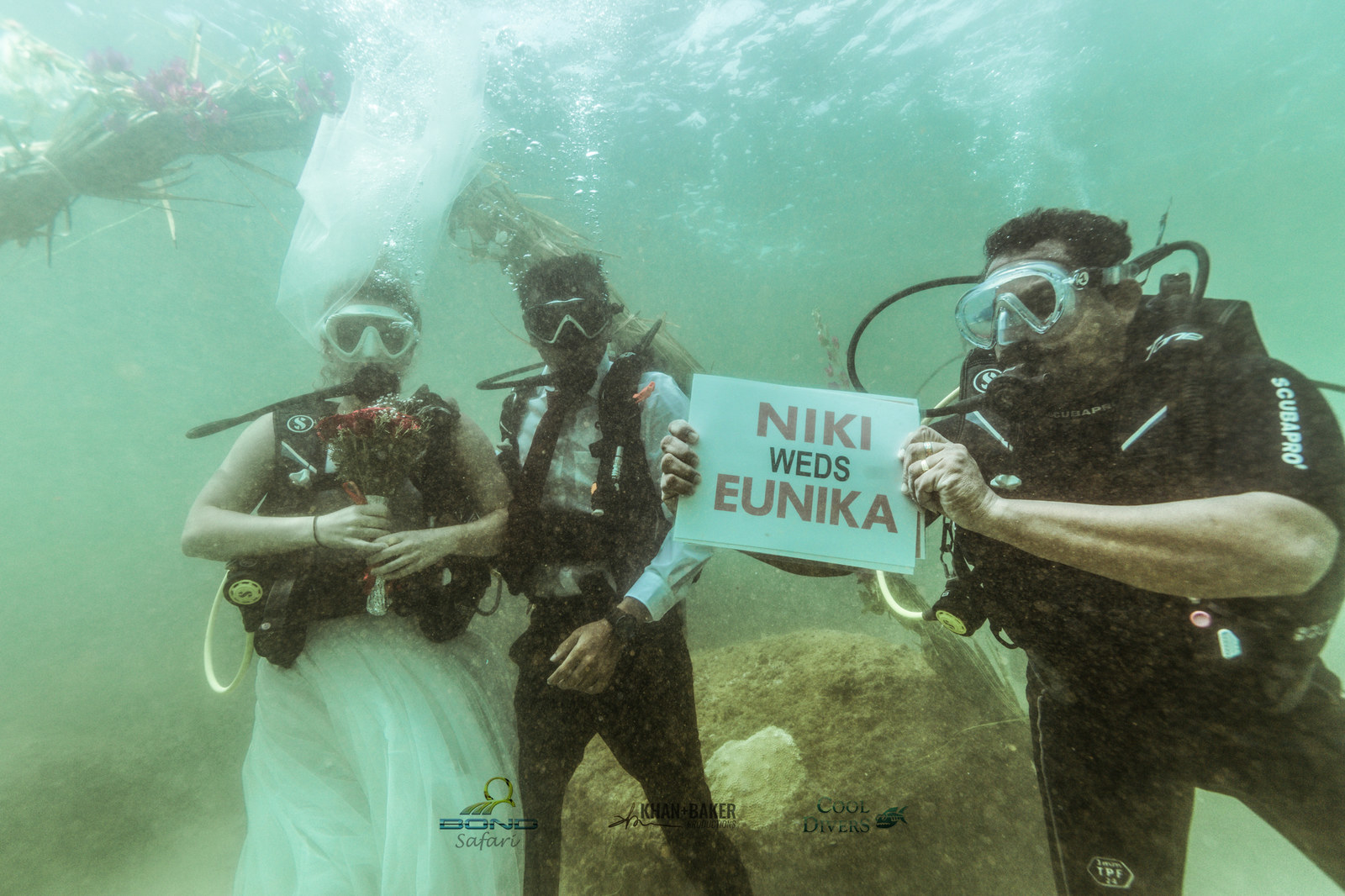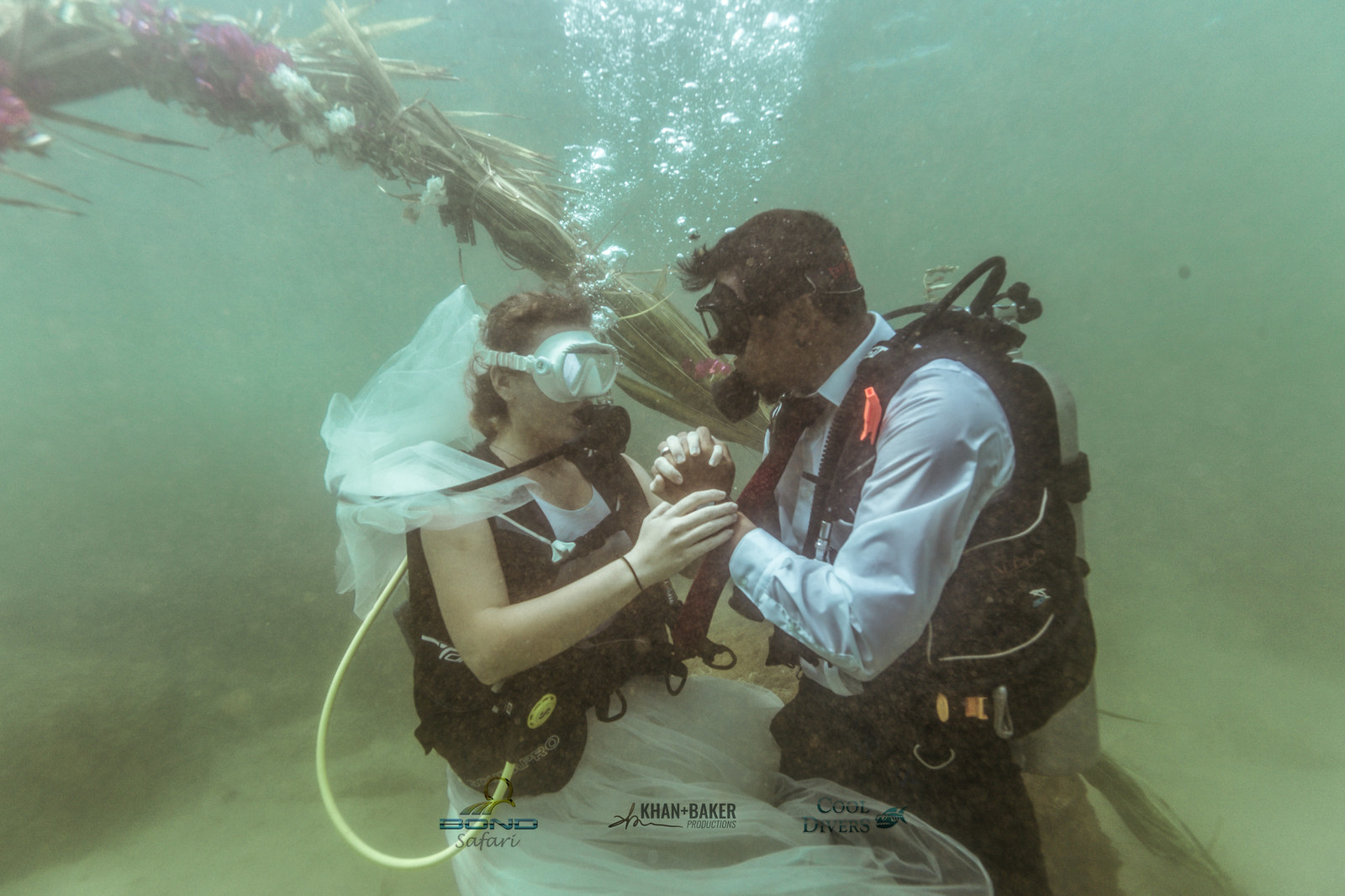 In a Christian ceremony, the couple exchanged rings and garlands made of sea shells.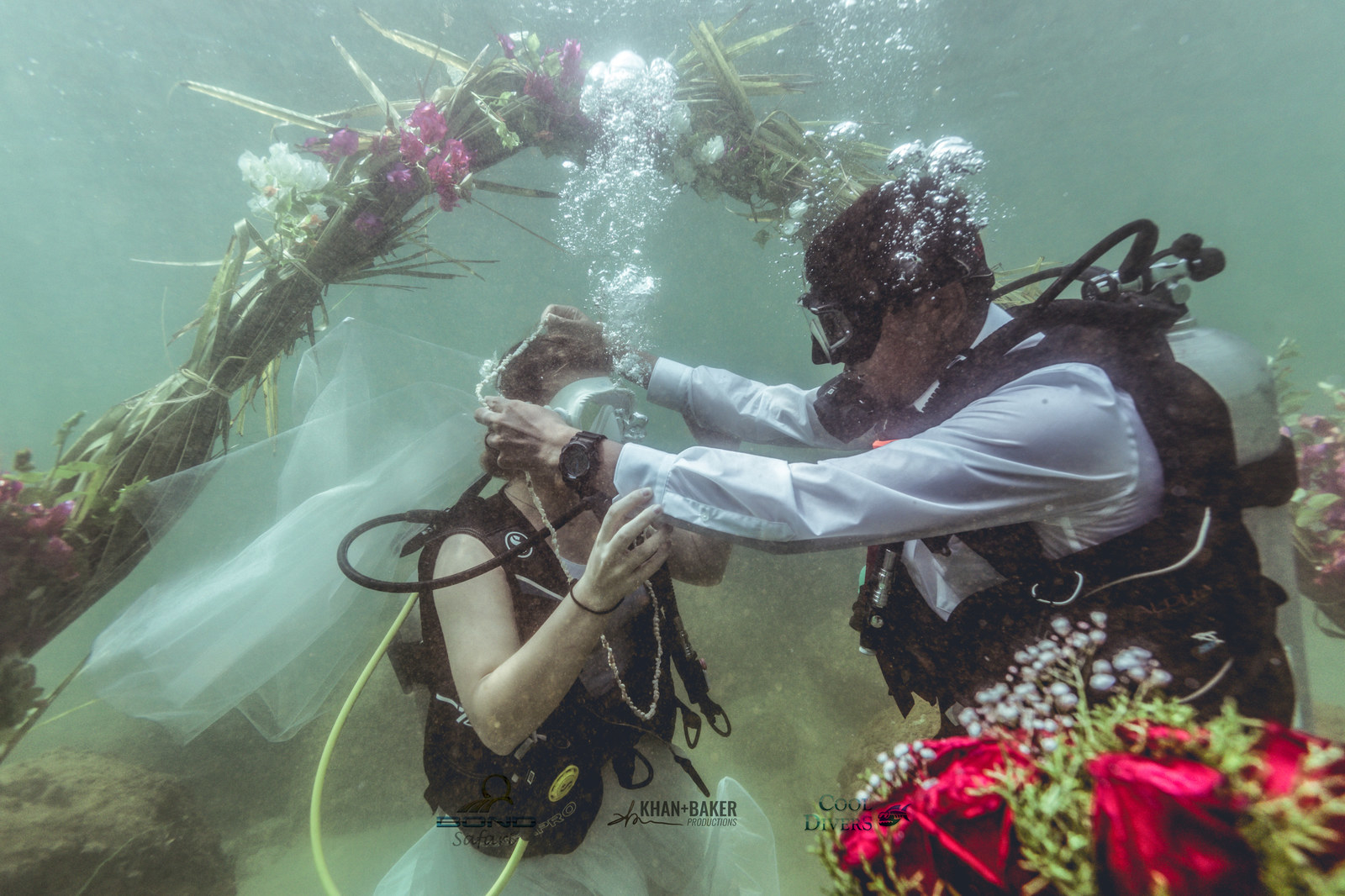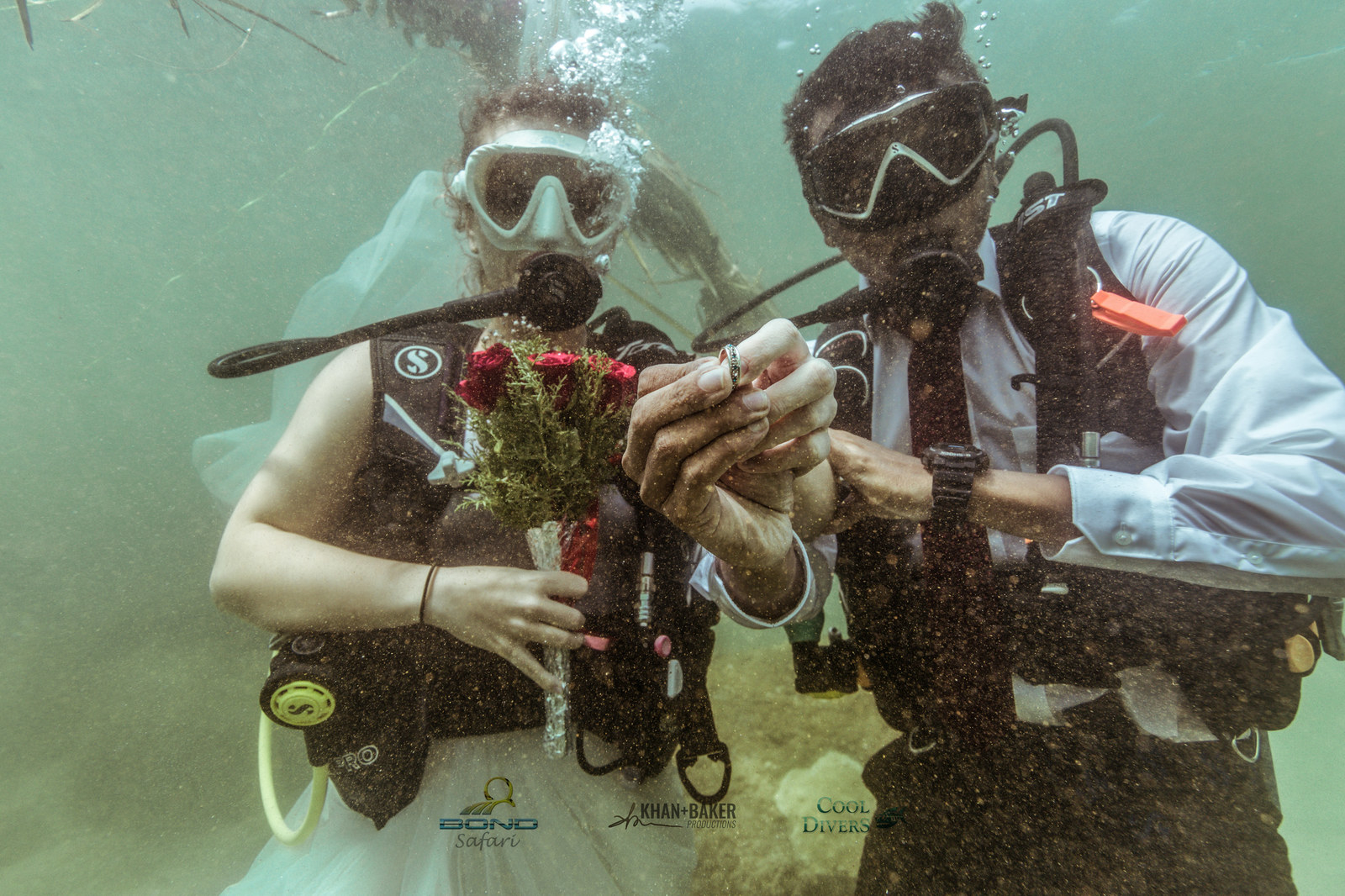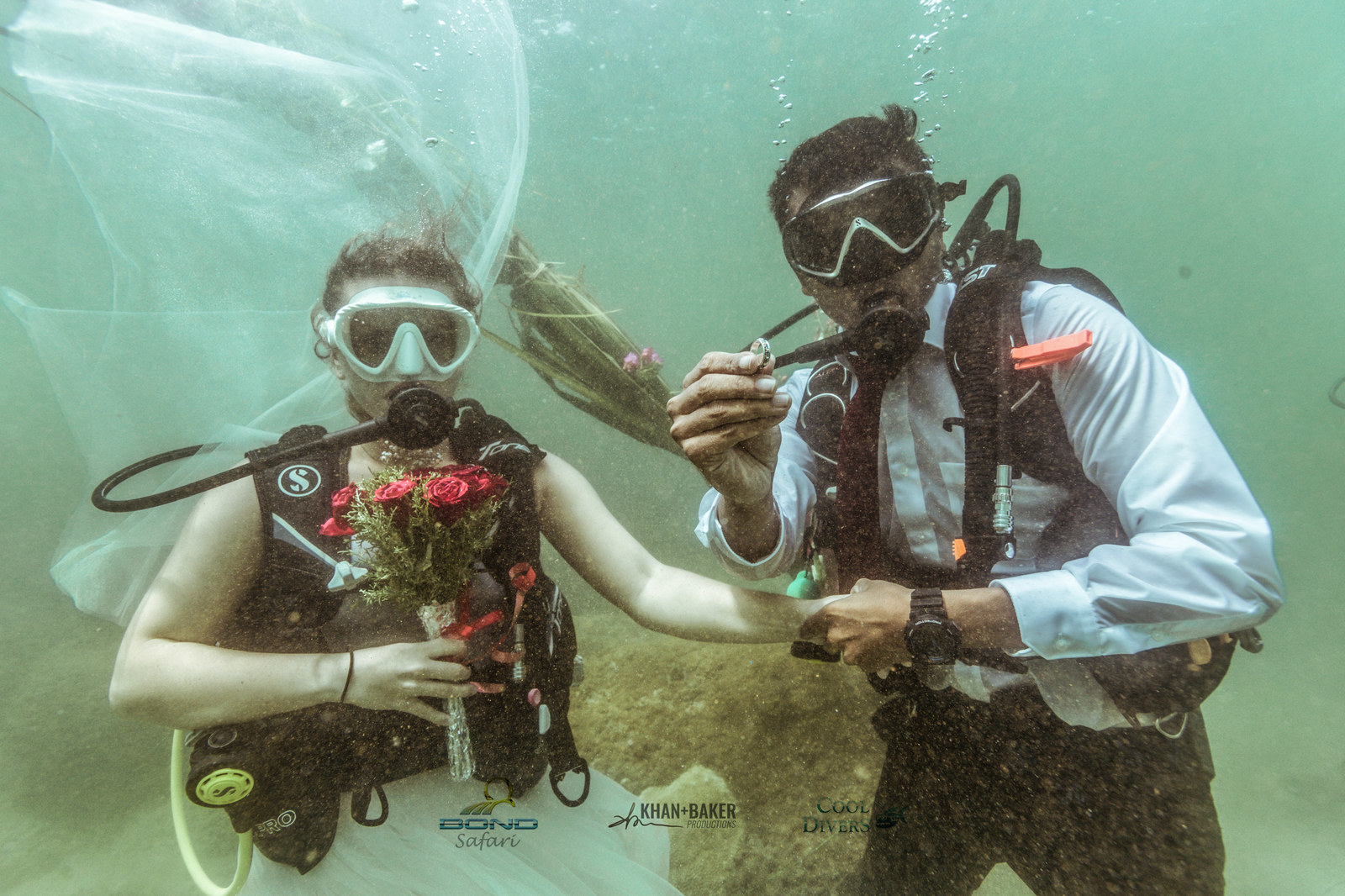 The bride held a gorgeous bouquet of red roses.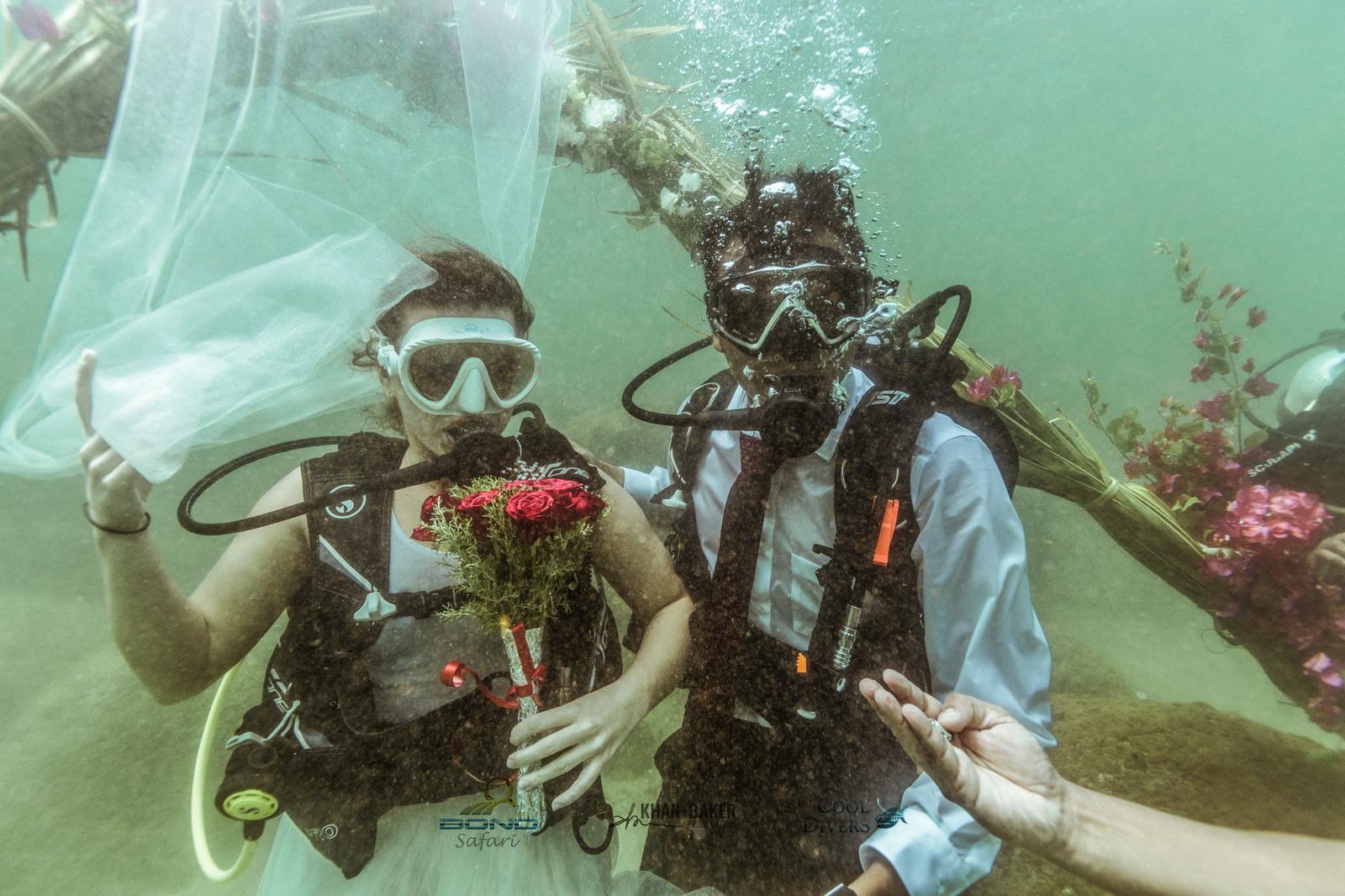 And the entire ceremony was conducted with the help of placards.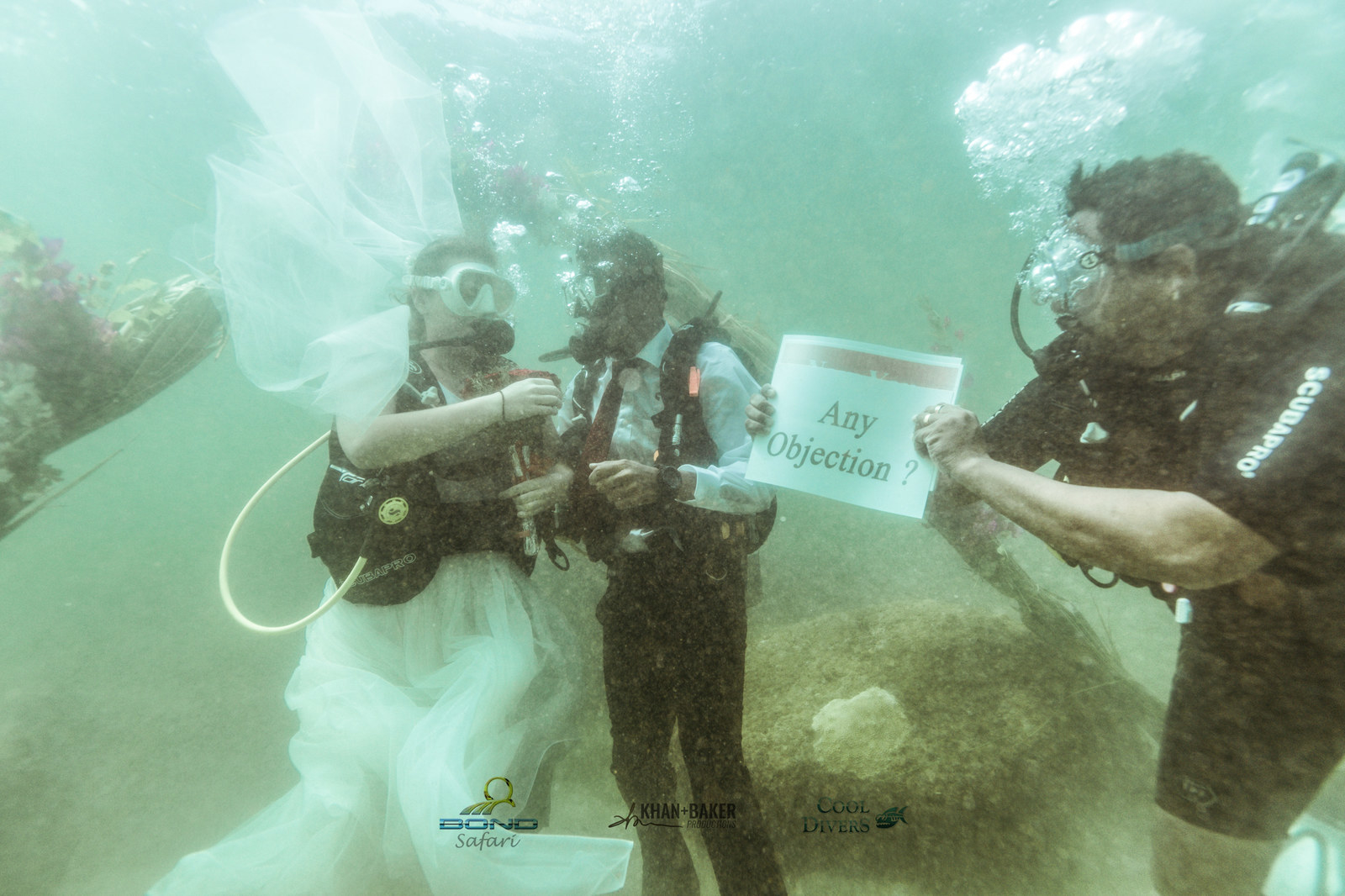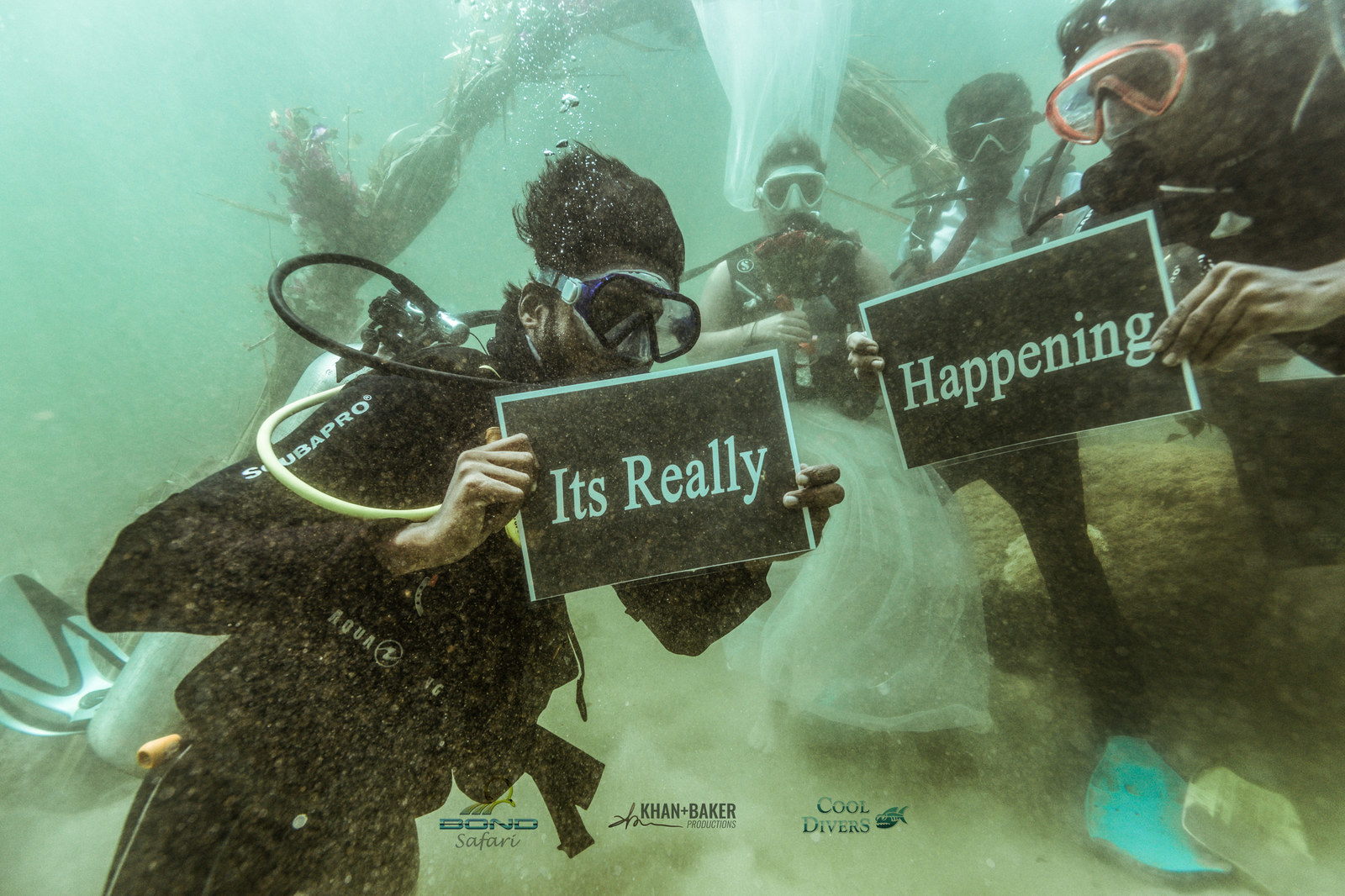 The couple underwent two-day long training in diving and breath-control prior to their big day.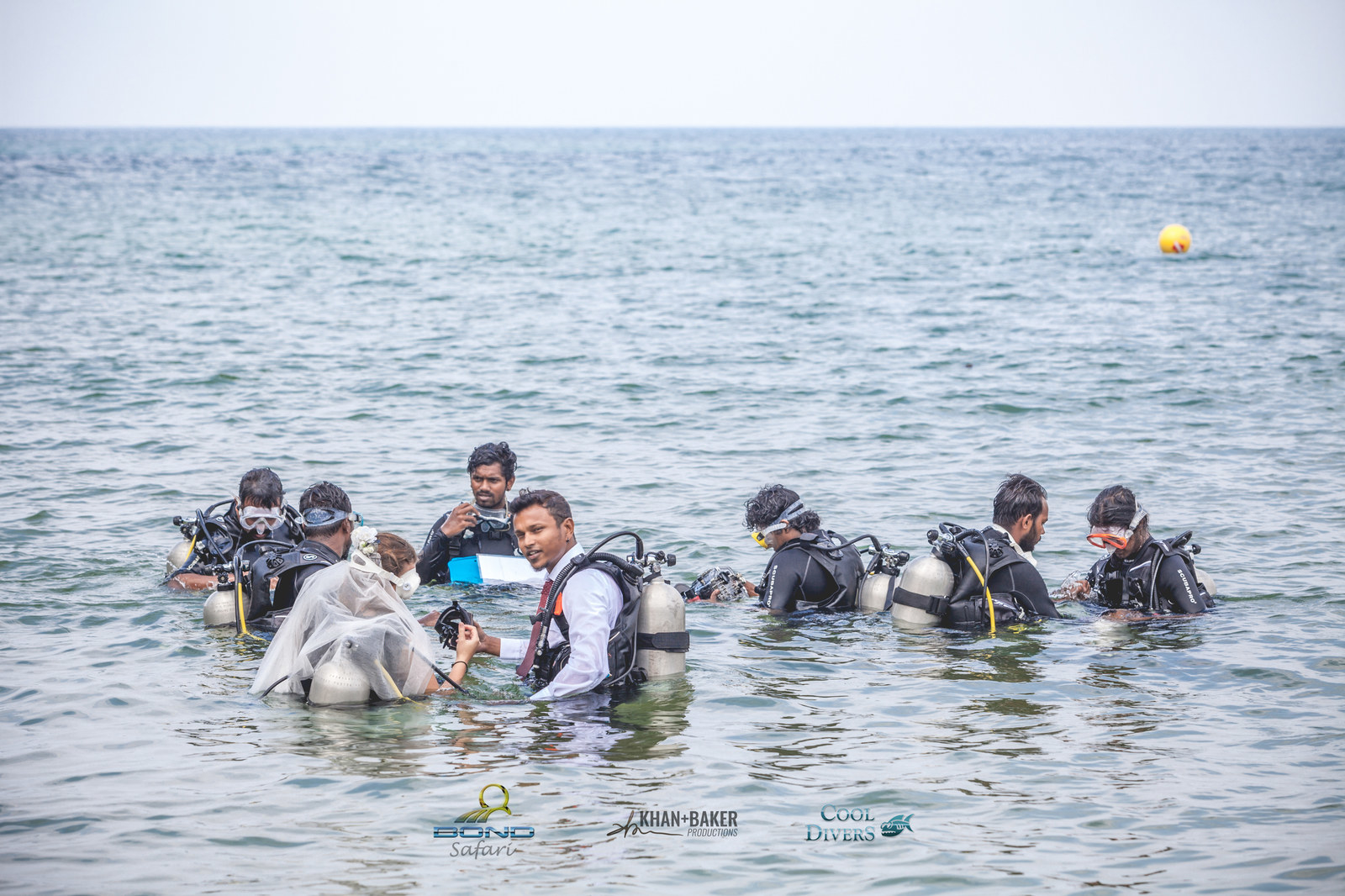 Once the ceremony was over, the "Now you may kiss the bride" placard was presented...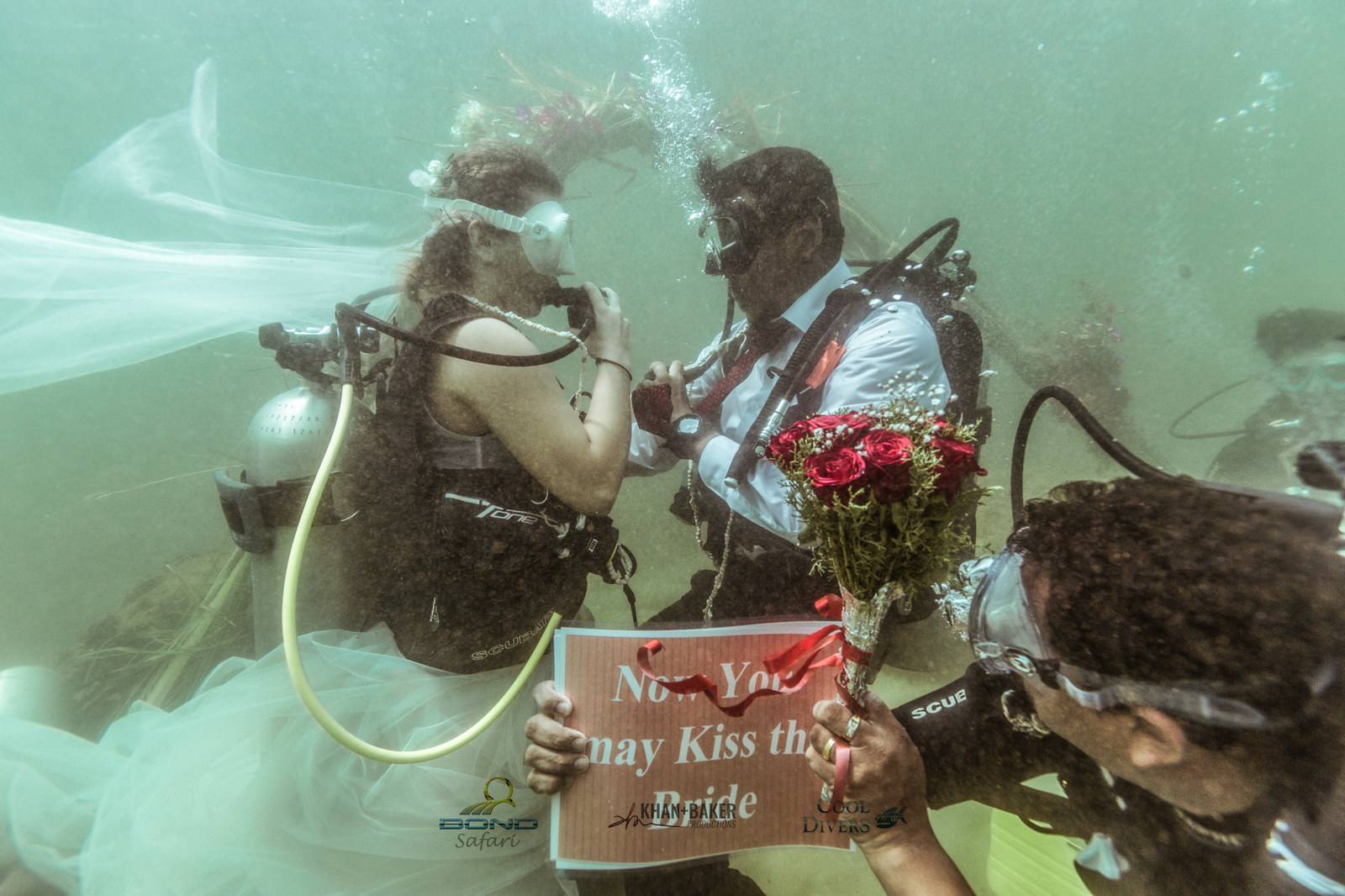 After which the couple promptly removed their breathing gear, and locked lips.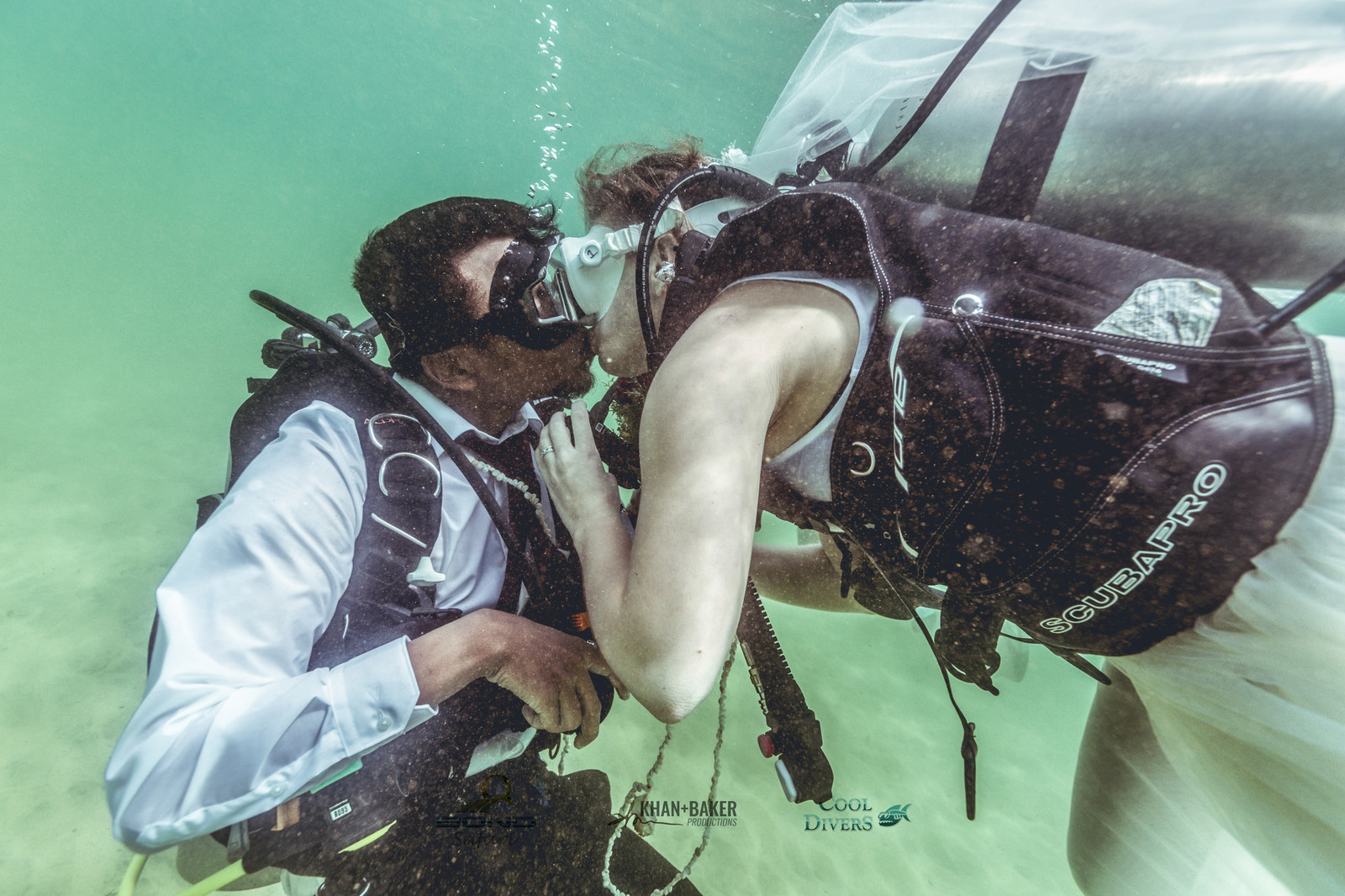 Nikhil Pawar told The News Minute:
"We have always wanted to do something interesting for our wedding and Eunika readily agreed when I proposed the idea of an underwater wedding. Being a regular traveler and a diving enthusiast, she quickly learnt everything and found no issues underwater. After we first met seven months ago in Kovalam, she went back to her hometown and returned a month ago. Wedding was not in the plan then, but since we were confident of taking our relationship to the next level, we decided to take the plunge."
The couple stated that they will have another formal ceremony in Slovakia.