This is Shirin Mehrotra, a Mumbai-based freelance food blogger, who has been dabbling in the art of recreating concoctions from literature.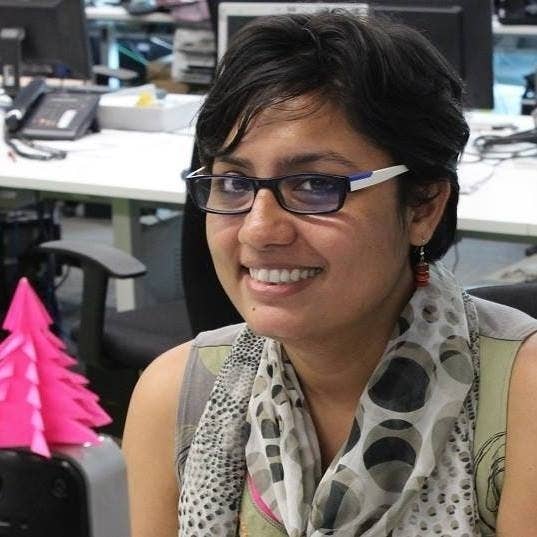 As part of her "Literary Kitchen", she reads books and tries to recreate edible items from them.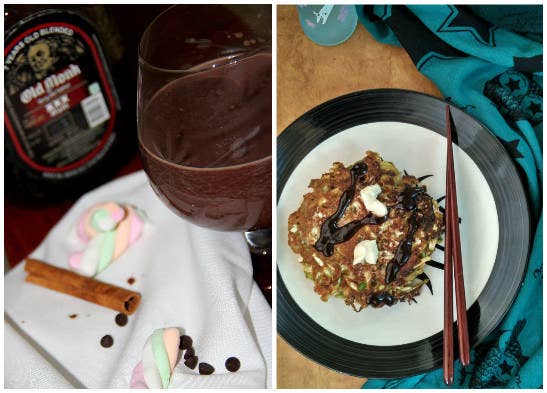 Earlier this year, after re-reading Harry Potter And The Half Blood Prince, she used a pretty simple method and readily available ingredients to create an edible (booze-filled) version of the the Felix Felicis.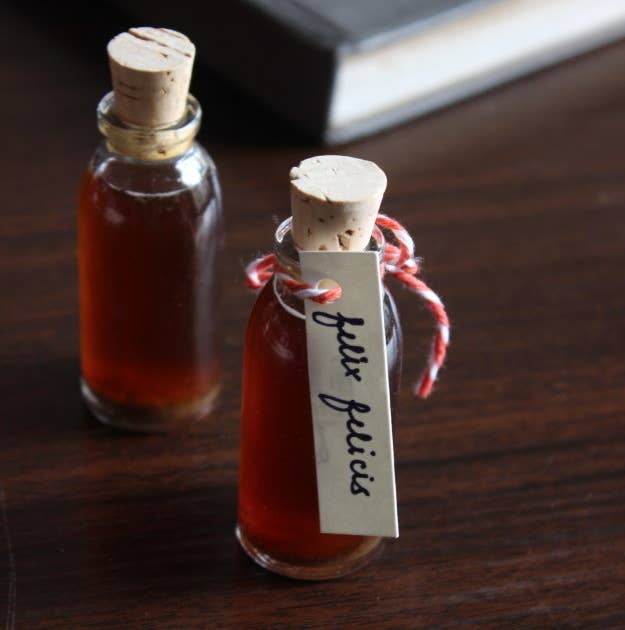 And now she's gone one step further, and decided to infuse chocolate tarts with Firewhisky.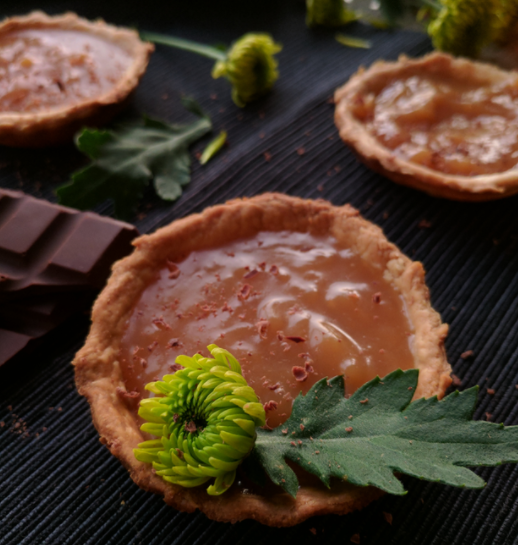 Mehrotra has laid it out pretty clearly, with all easily-accessible household ingredients.
Ingredients for pastry:
All Purpose Flour – 120 gms
Chilled Butter – 50 gms (cut into pieces)
Chilled Water – 1 cup
Salt – ½ tsp
Ingredients for ganache:
Dark Chocolate – 200 gms
Cream – 50 gms
Ingredients for Firewhisky caramel sauce:
Brown Sugar – 200 gms
Cream – 100 gms
Butter – 2 tbsp
Salt – a pinch (don't add salt if using salted butter)
Chilli Infused Whisky – 45 ml
Preparing the Firewhisky is also pretty simple. Add any kind of chilli to around 180ml of whisky and leave it overnight. Mehrotra used the fiery-ass Assamese Bhoot Jolokia, but you can use paprika, or any other chilli, depending on your tolerance for spice.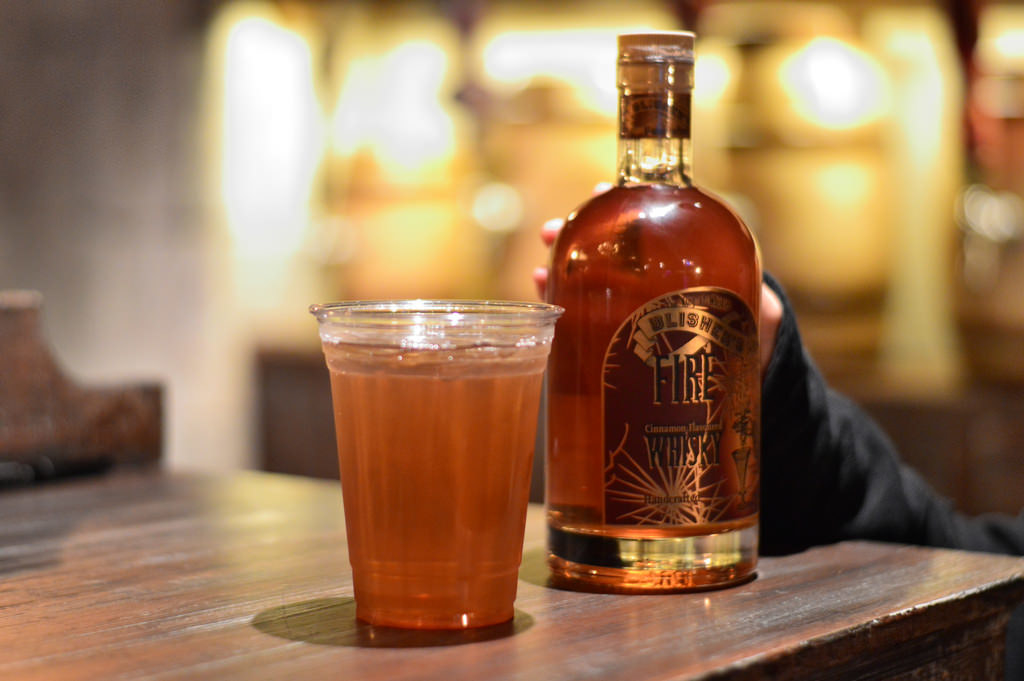 Don't get freaked out by how long the preparation method is, it just looks tedious. It's actually super easy.
For pastry:
1. Take flour in a bowl and mix butter with your hands till you get a sandy texture. Add salt if using unsalted butter.
2. Add chilled water and make firm dough.
3. Wrap the dough in a cling foil and keep it in the fridge overnight.
For tart:
1. Pre-heat oven at 180 degrees.
2. Remove the pastry dough from the fridge and let it rest for a while till it gets softer.
3. Lightly flour the kitchen counter and roll out the dough (don't make it too thin).
4. Grease the tart moulds and line it with the dough. Remove the extra dough from the edges.
5. Fill the tart with beans and bake for 20 minutes or till the tarts turn biscuity and light brown.
6. Remove the tarts from the oven and let them cool down on the rack.
For ganache:
1. Take chocolate and cream in a pan and cook it on a double boiler till the chocolate melts and turns smooth, luscious.
For Firewhisky caramel:
1. Mix brown sugar, butter and cream in a pan on medium-low heat and stir for about 5-7 minutes till it's thicker.
2. Let it cool down a bit and mix in the Firewhisky (chilli-infused whiskey)
Assemble:
1. Remove the beans from the tart shells and fill chocolate ganache.
2. Drizzle Firewhisky caramel sauce on top and refrigerate for a while before serving.
And voila! You have yourself some insanely tasty, Harry Potter-themed treats for your next party.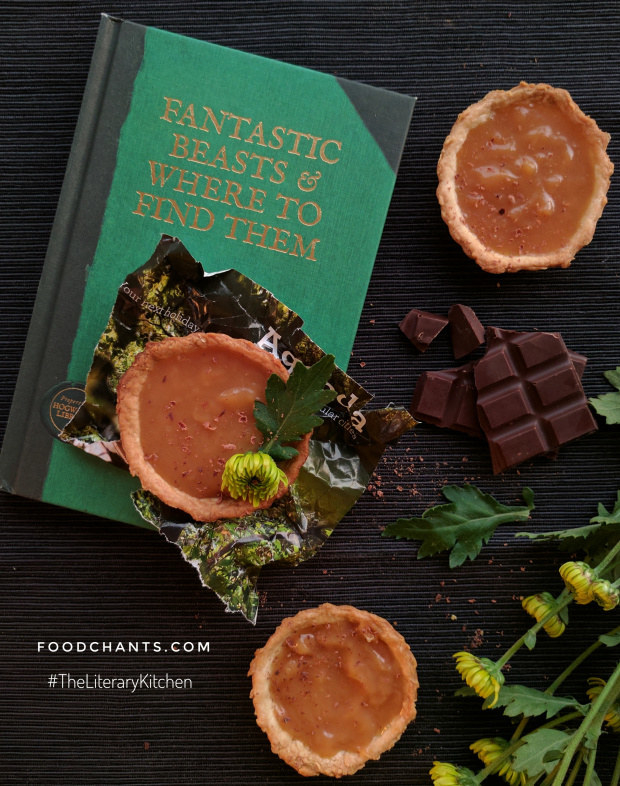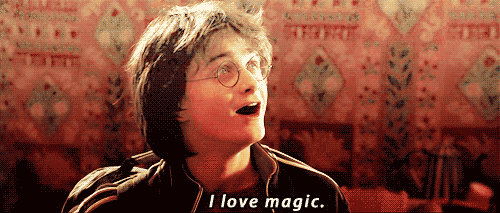 Mehrotra explained that she will continue doing this for all the books she reads this year. You can follow her exploits here.