Everybody Is (Understandably) Super Pissed While Trying To Book Coldplay Tickets On BookMyShow
"When you try your best but you don't succeed" - Everybody trying to book tickets right now.
Almost everyone had lost hope of seeing Coldplay live in Mumbai when tickets were announced to be ₹25,000. But then, BookMyShow swooped in and provided that glimmer of hope we all needed by announcing early bird passes at ₹5,000.
But obviously EVERYONE who heard about the offer, jumped right in, and within minutes the queue for the tickets had thousands of people vying for a ticket.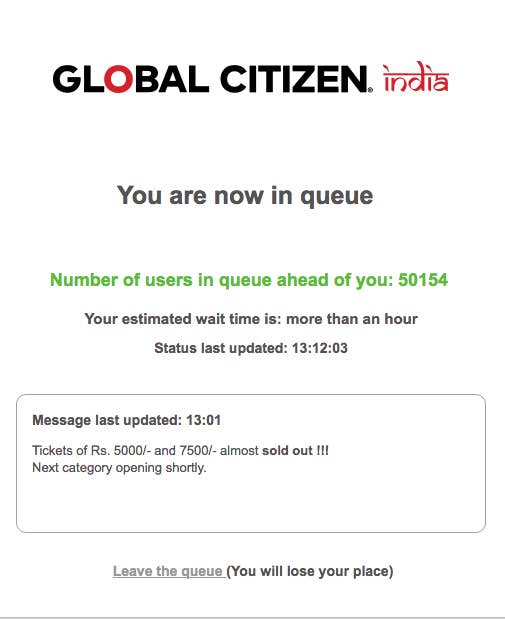 And after seeing the huge-ass line, people just gave up.
Which made no difference anyway, cause the tickets sold out almost immediately.
But the real problem was that the site had wayyyy too many errors for people trying to book.
And...
People...
Were...
Pissed.
Everybody on BookMyShow right now: