Justin Bieber brought his Purpose world tour to India last night, and performed to a massive crowd in D.Y. Patil Stadium Mumbai.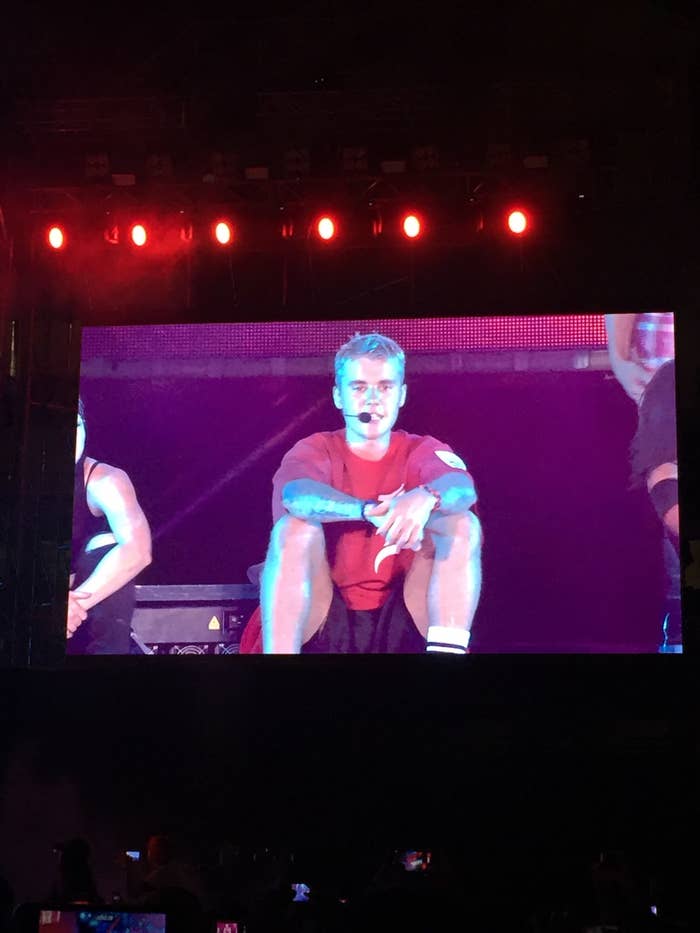 Here's what happened when Mumbai's Beliebers gathered in one place:
1.
Nearly 50,000 people came out to watch Bieber perform live.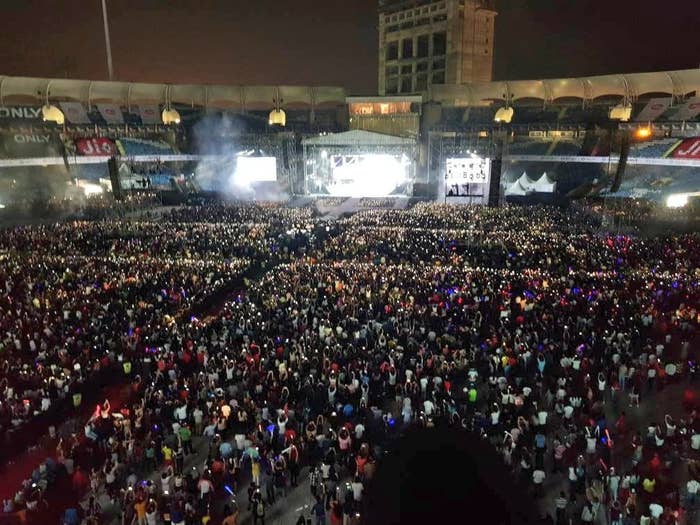 2.
There were some ~interesting~ fan-made posters in sight.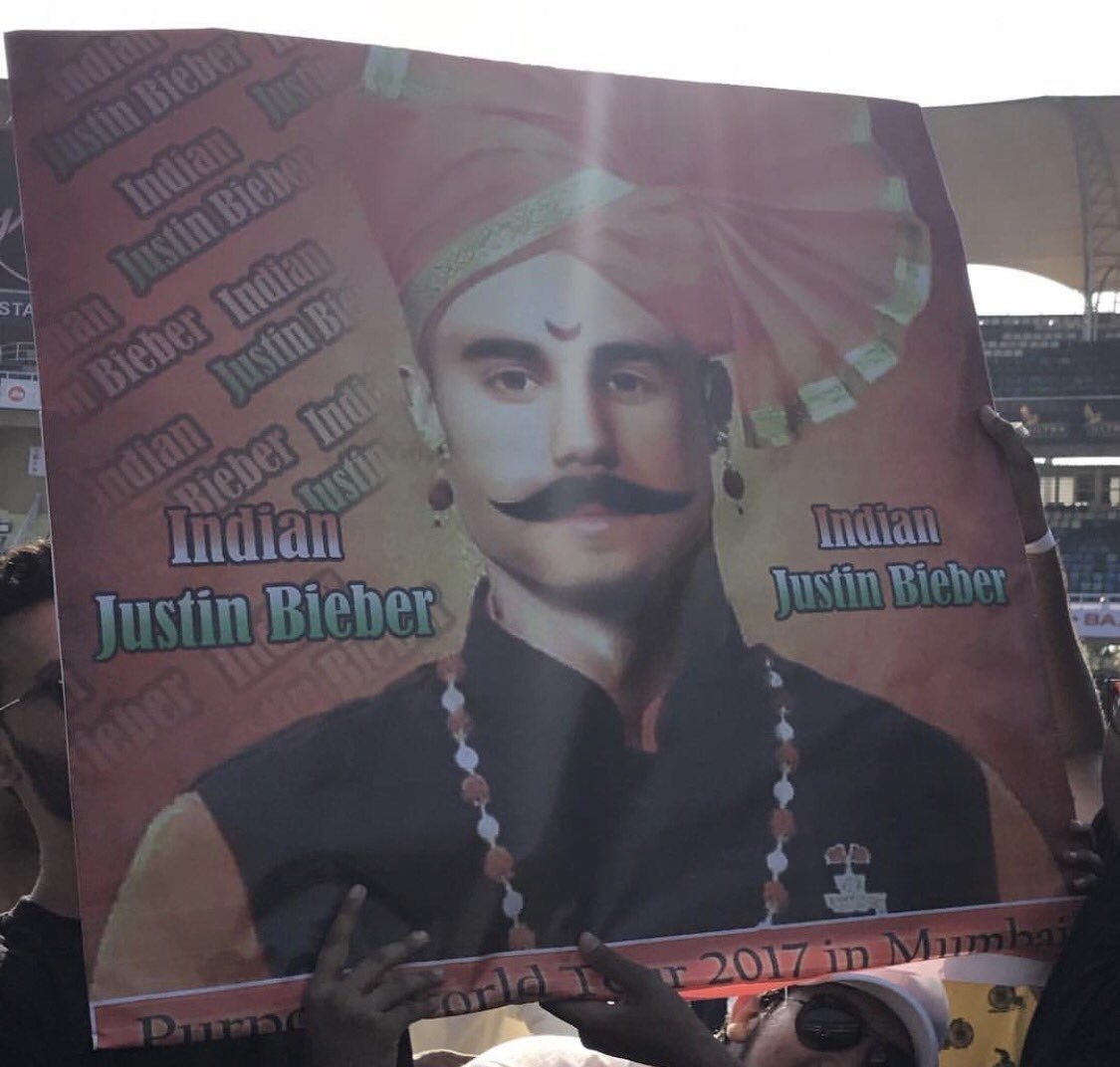 3.
A lot of people were kinda turned off by Bieber lip-synching to a majority of the tracks.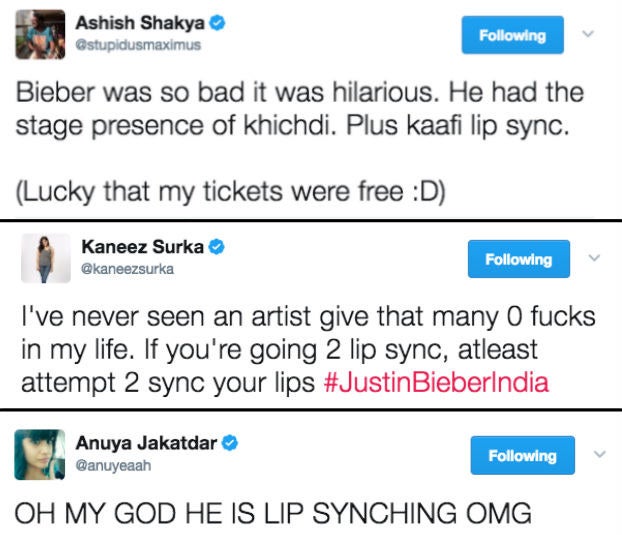 4.
At one point, Bieber's nada came undone, and he was pretty distracted with trying to tie it back up again.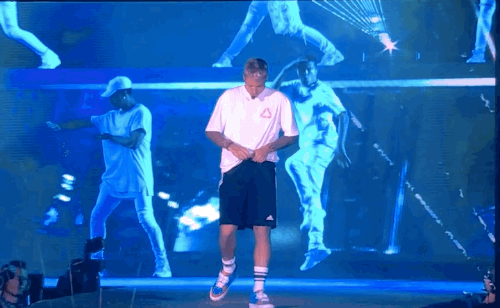 5.
Bieber had to stop mid-performance because the humidity was so intense that his guitar went off tune.
6.
People were super pissed at the organisers, since you had to pick up your band at one entrance and then walk about 2 k.m. to get to the entry gates.
7.
Freakishly over-priced snacks and cigarettes were sold inside the venue. For instance, one cigarette (ONE SINGLE CIGARETTE) was being sold for ₹50 and a bottle of water was for ₹150.
8.
Someone tossed a rose to actress Elarica Johnson while she was presenting on stage.
9.
Of course the concert was full of teenagers and twentysomethings, BUT there were also thousands of parents with their kids, who definitely weren't acquainted with Bieber's music.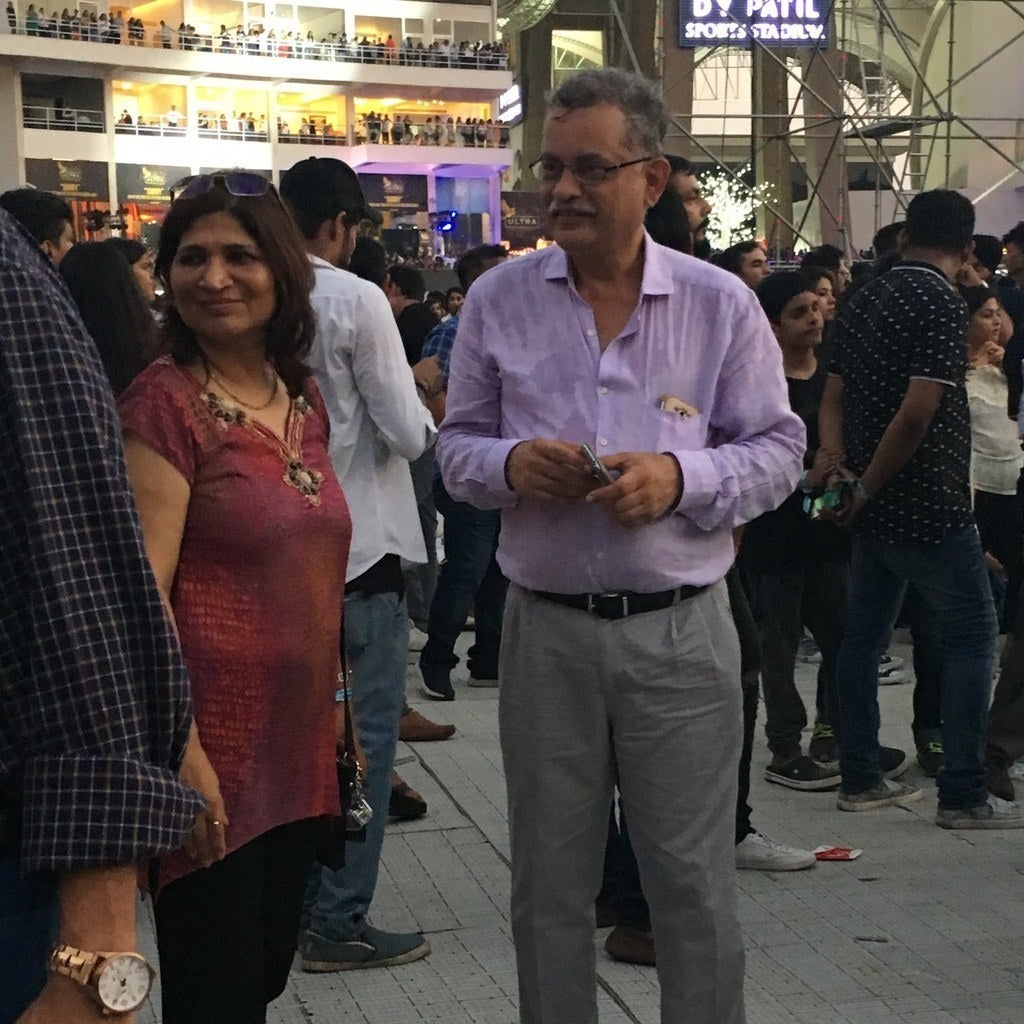 10.
JB wasn't performing alone, oh no he wasn't. His dedicated supporting act was a towel. A towel that provided its unwavering assistance throughout the night.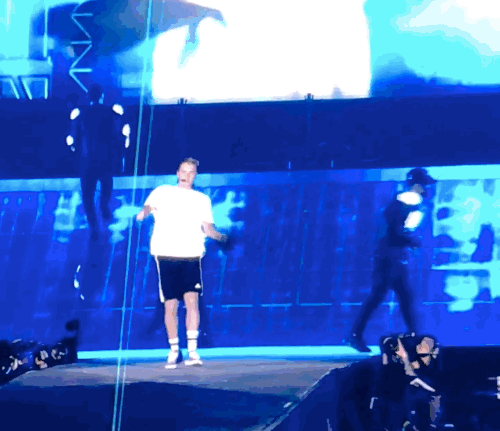 11.
I'm not kidding, the towel was on stage for longer than any of the opening acts.
12.
Biebs took quite a few breaks during his 90-minute set, but the crowd didn't mind because there were awesome filler dance performances by his background dancers.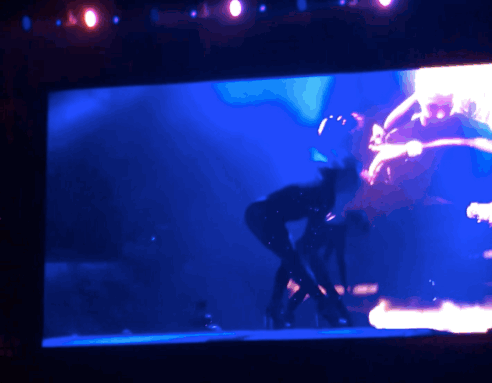 13.
There was a drone floating about, documenting the whole concert, which was pretty cool. Let's just hope they got the right permissions.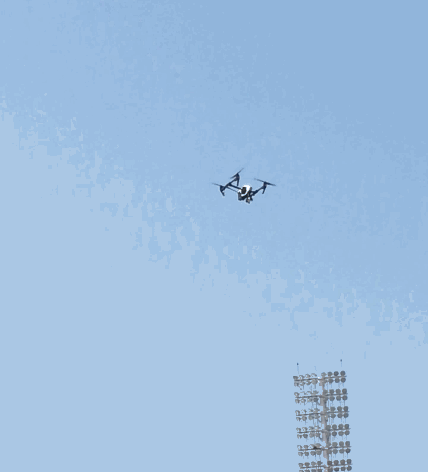 14.
Garbage overflowed everywhere due to the lack of dustbins at the venue.
15.
Some celebrities were in attendance, mostly because they accompanied their kids.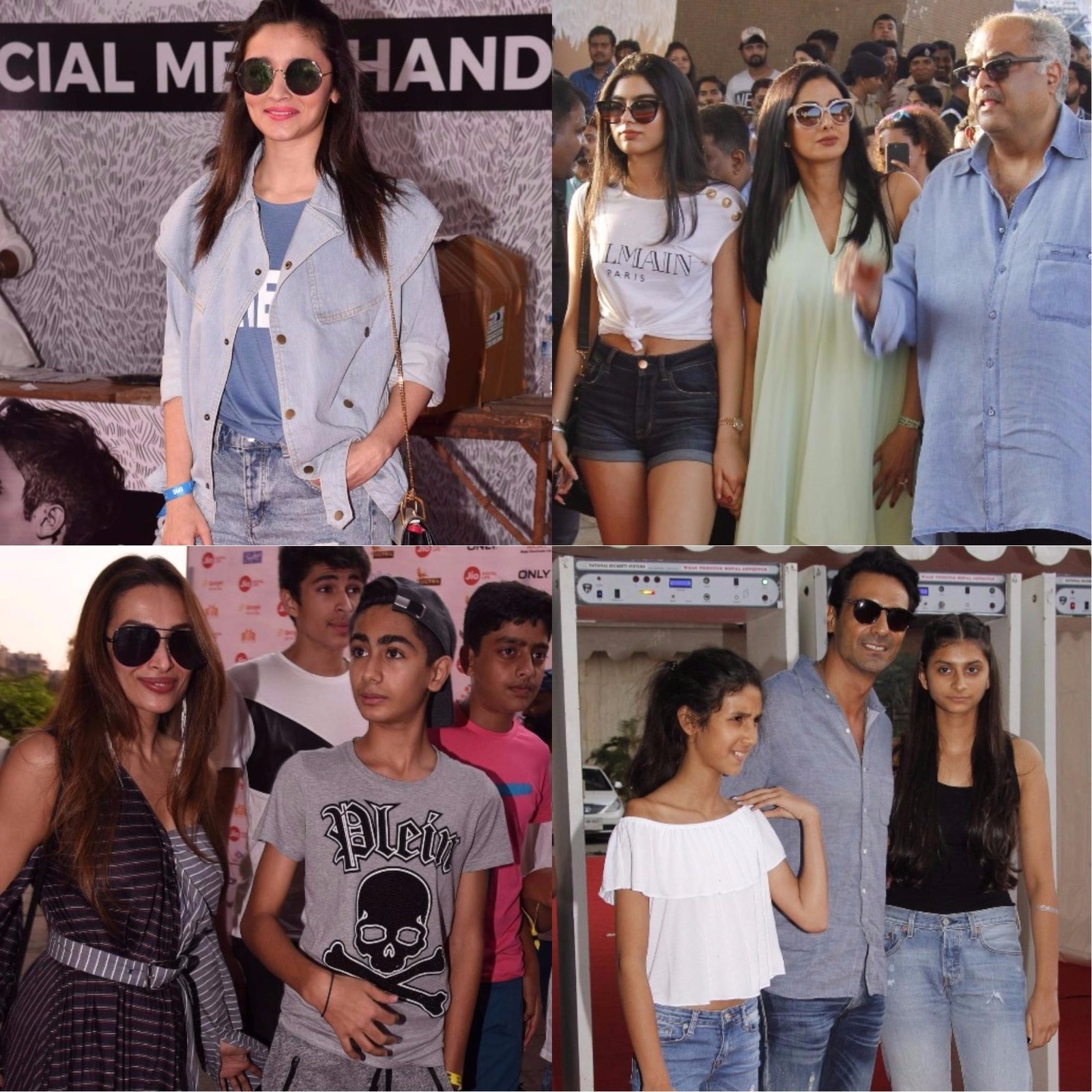 16.
Bieber's performance was pretty rigid, until halfway through it, he did this sick (and super casual) dance move with one of his dancers.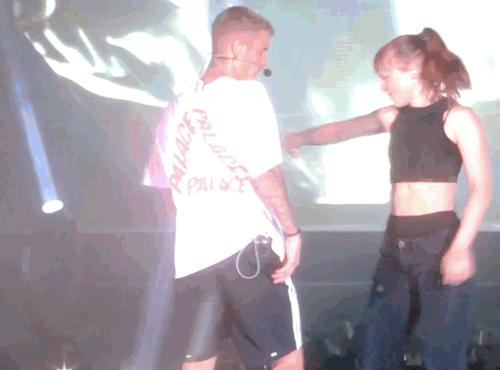 17.
He randomly, and pretty awkwardly made everyone chant "Mumbai Mumbai".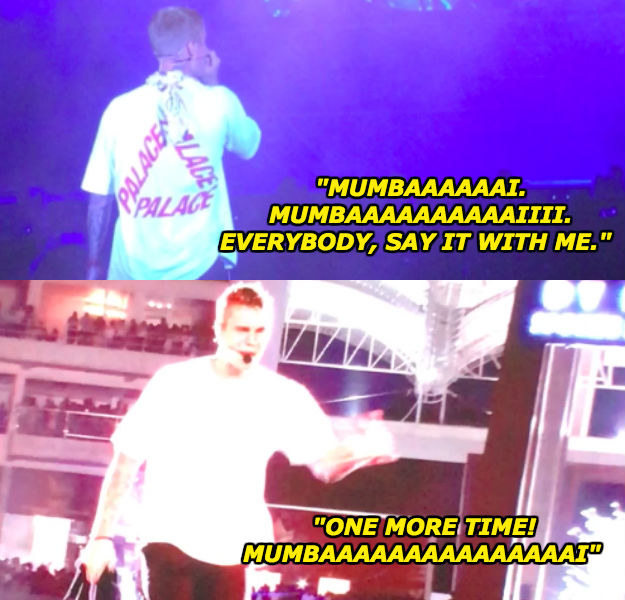 18.
And after the awkward chanting, Biebs distracted his fans with the beauty of the full moon for 15 seconds flat.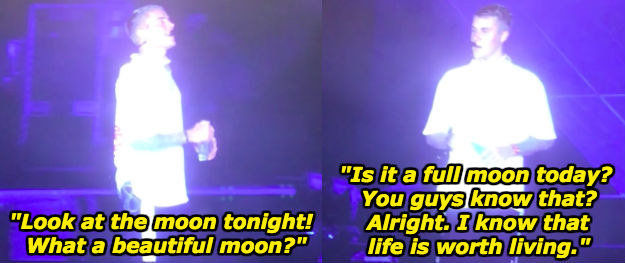 19.
He brought cute little kids to dance on stage while he performed his song "Children".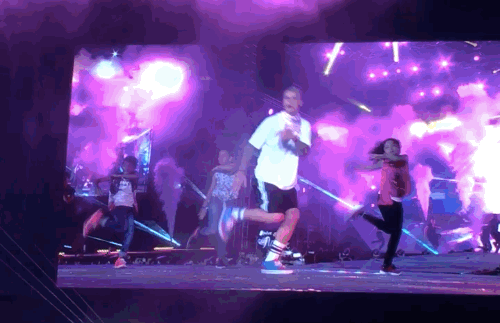 20.
Special shoutout to Bieber's accompanying band, who were electrifying and amazing through out the set.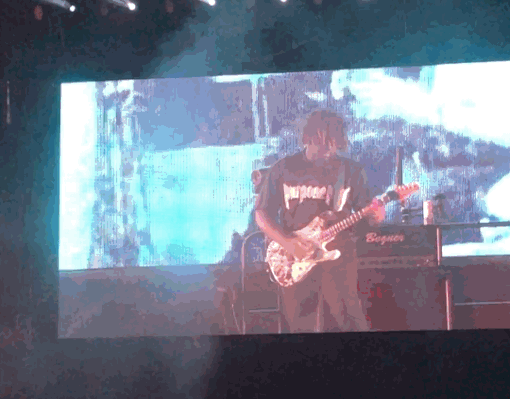 21.
Biebs sat down, and took a moment to personally tell the 20 people in the front rows that he truly loves them.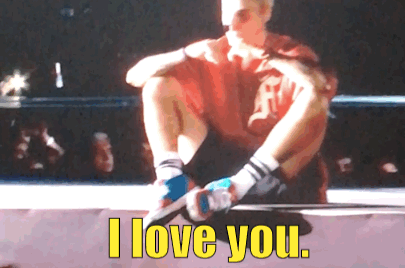 22.
At the end of the set, Bieber got so flushed with excitement that he literally lifted a dancer standing next to him.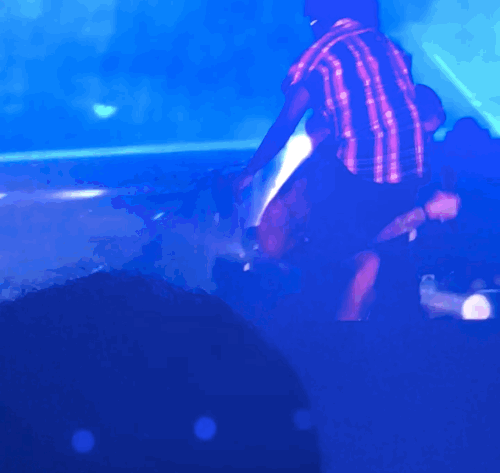 23.
The entire night ended with Bieber acknowledging that he didn't do this alone, and calling his whole dance crew in for a giant group hug.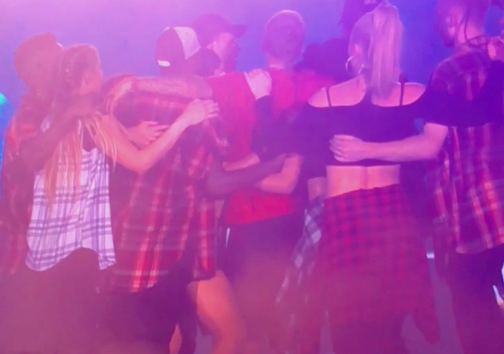 24.
As is the case with most international acts that come down, the last song ("Sorry") involved the Indian flag being waved around.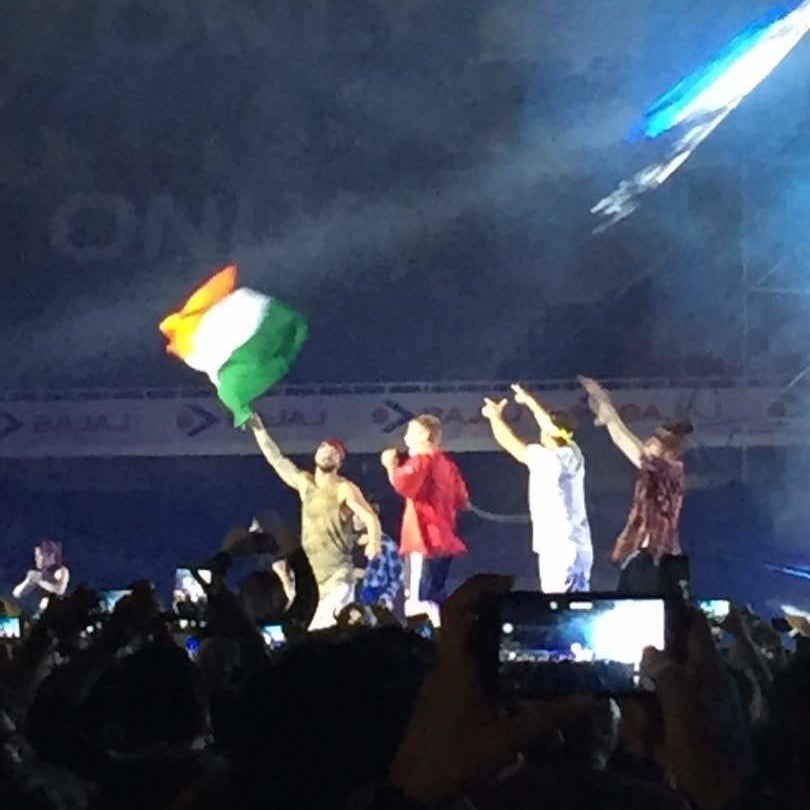 Biebs was too busy jumping around, so another dude brought it on stage.
25.
Bieber performed an encore version of "Baby" and made it sound 1000x cooler than it used to be.
26.
He tried to look straight up casual while changing his outfit on stage but got tangled in it.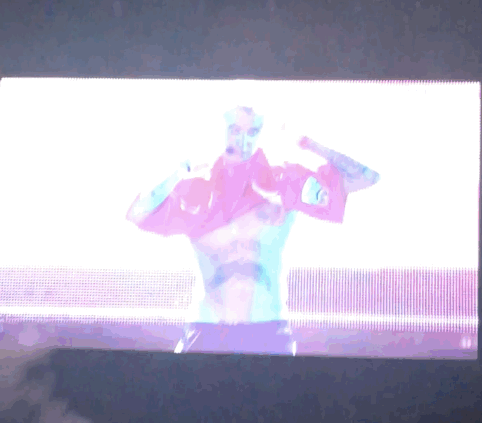 But all in all, it was a pretty magical night for a lot of people.