It is a familiar sight to many to see third-gender Indians asking train travellers for donations.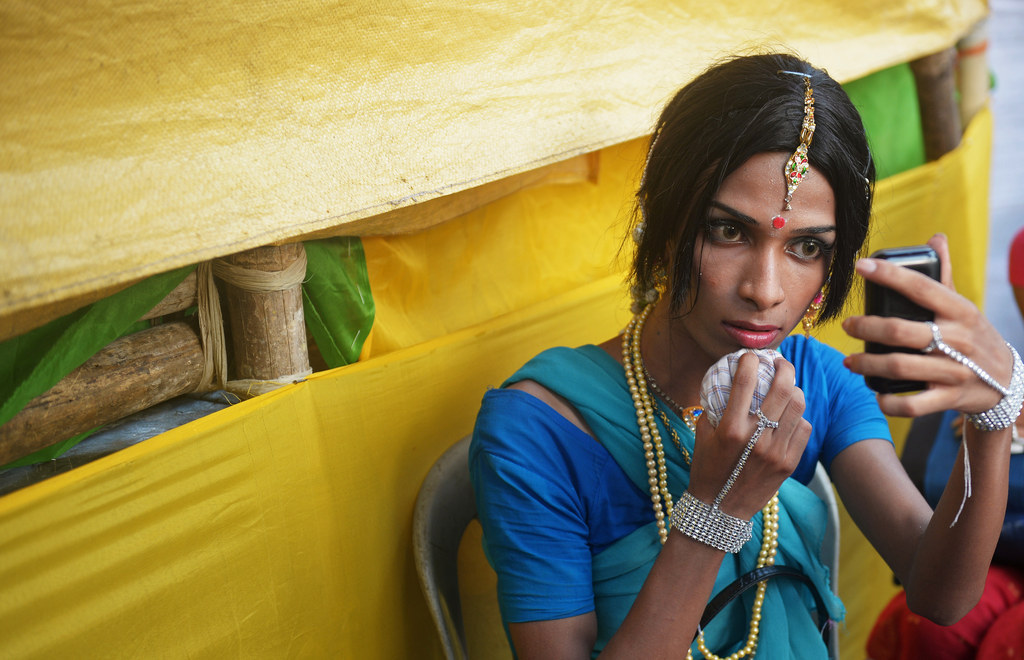 One such traveller told his story on the Logical Indian Facebook page: Hemanth Poornachandra was on his way to Goa with friends when a group of third-gender people approached them. He didn't have any change, so he declined.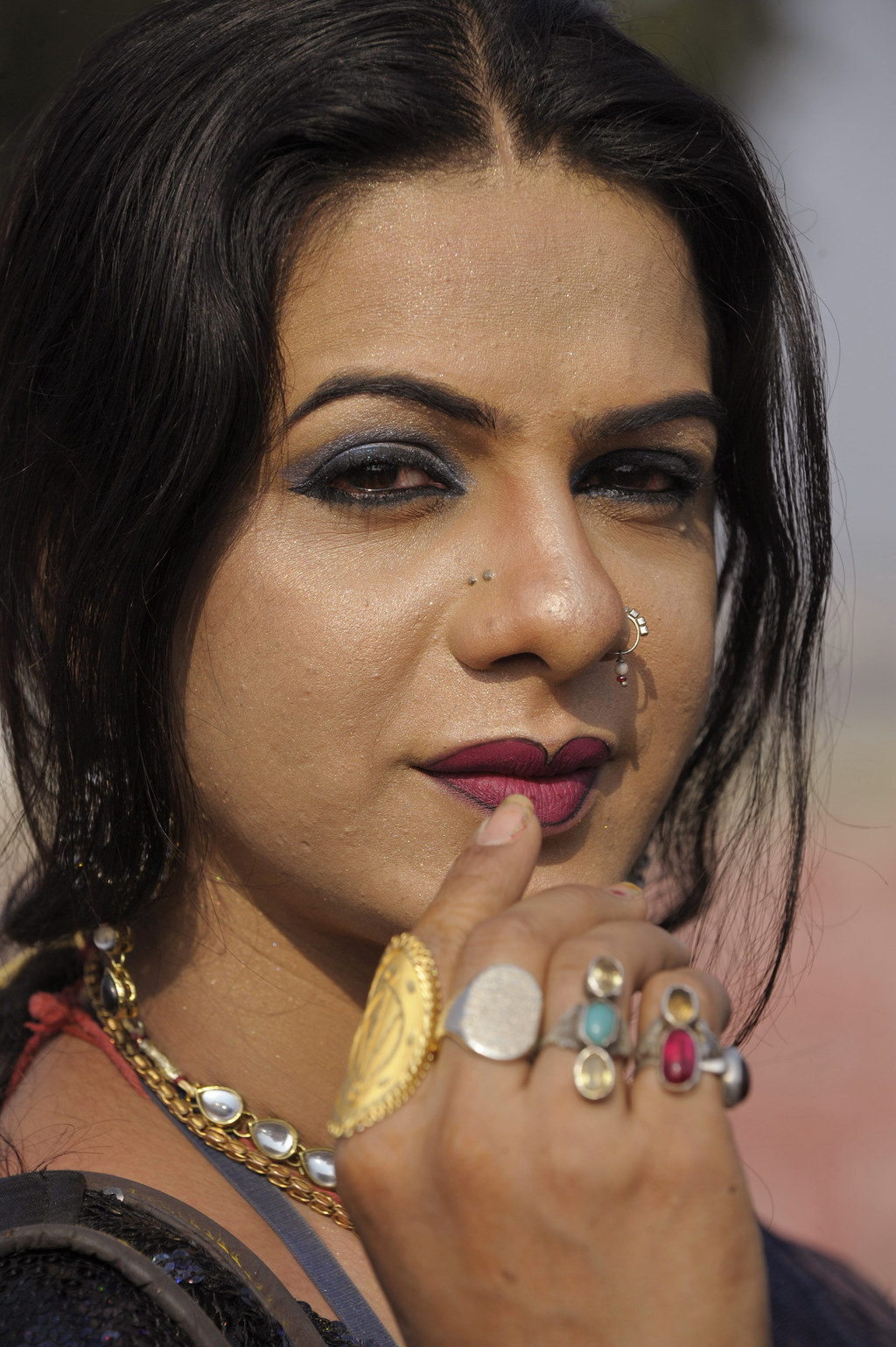 Later, when Hemanth was simply standing by the train doors, one of those who had asked him for money struck up a conversation with him.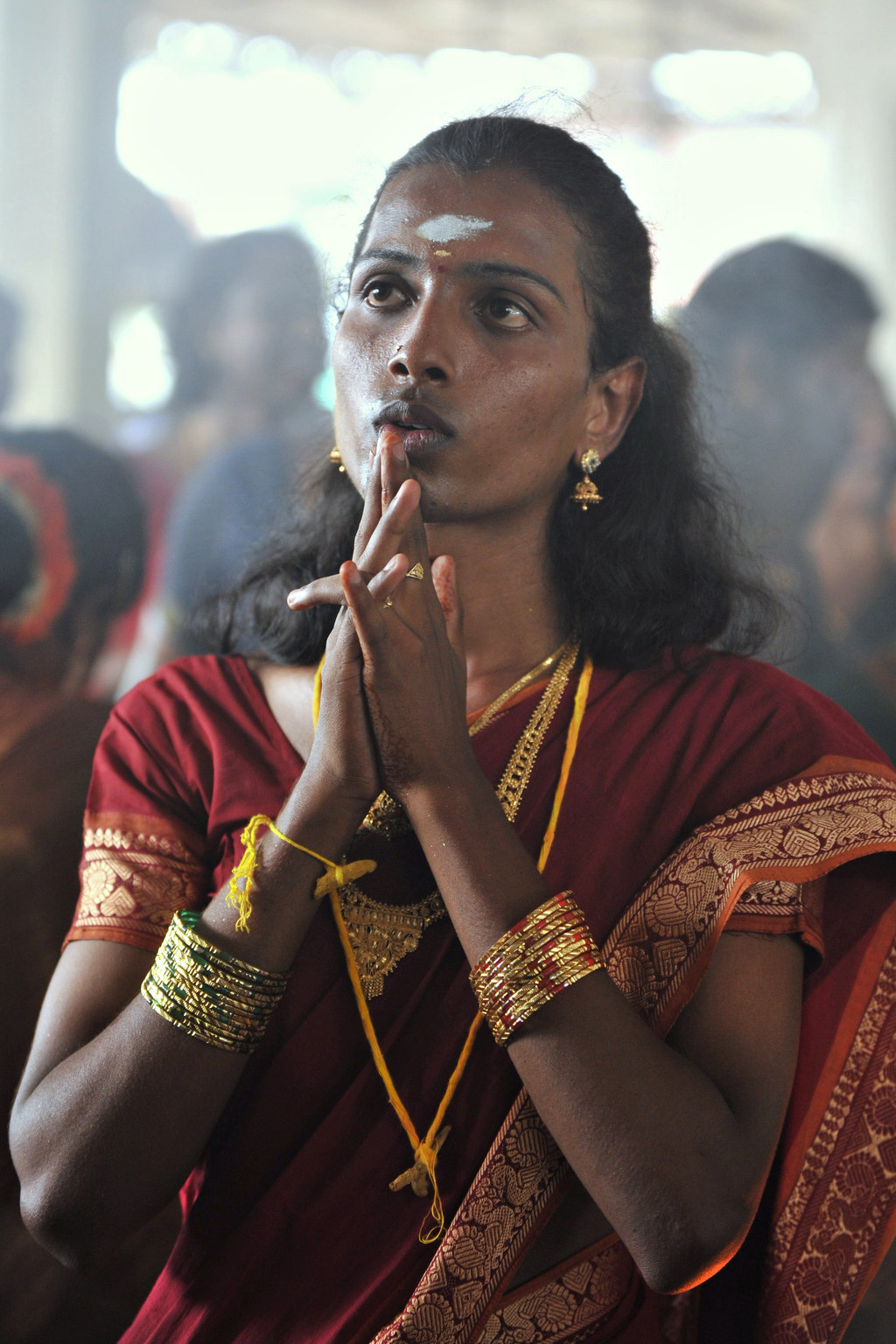 During that honest and frank conversation, he finally understood some of the struggles India's third-gender citizens face every day.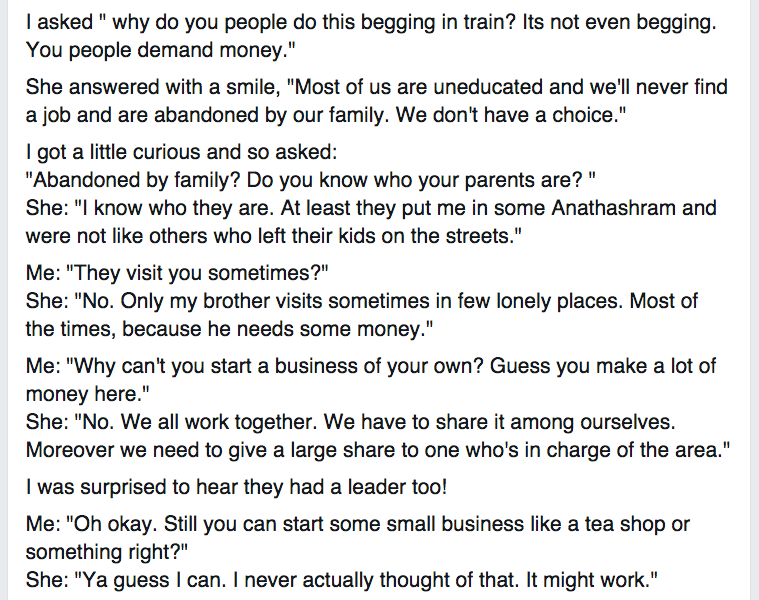 His new friend then bought Hemanth a plate of puri, remembering that he didn't have change.

And the two vowed to stay in touch.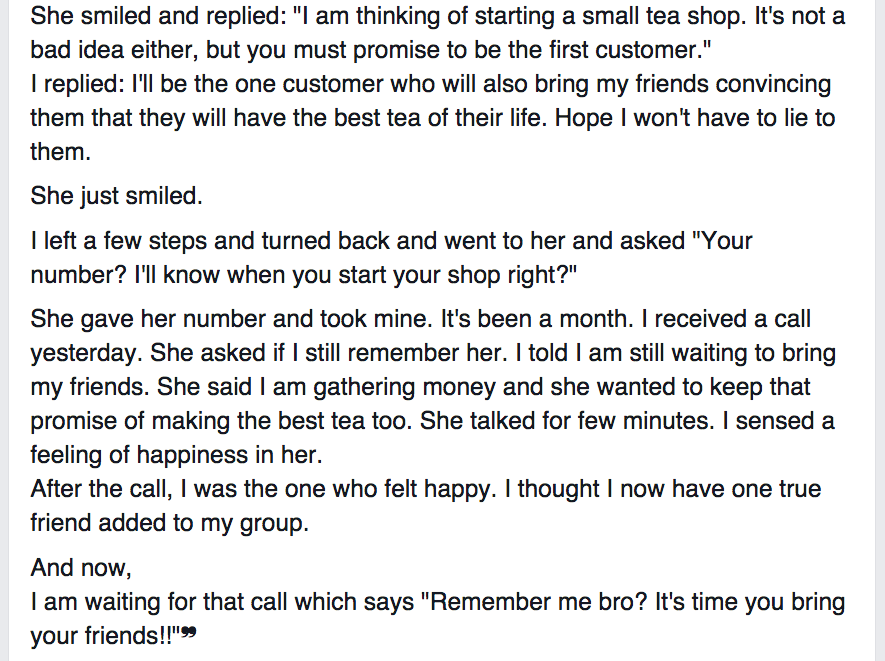 The story has struck a chord with several readers who are sharing their own stories in the comments.

Stories of generosity...
...and of empathy.

Of forging unlikely emotional bonds...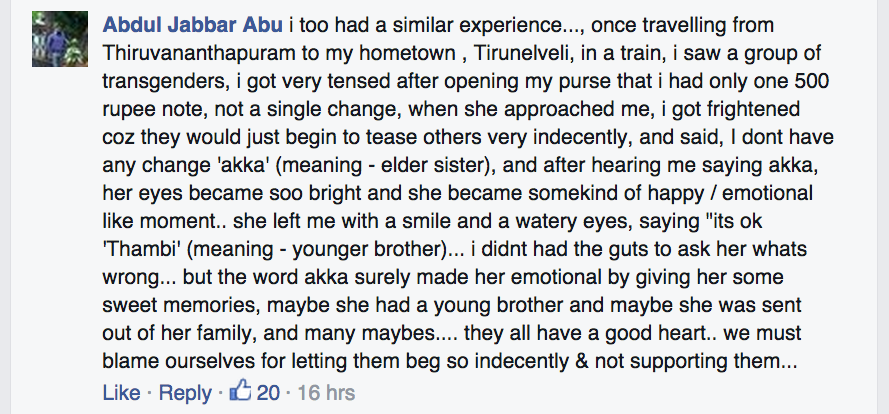 ...and of the kindness of strangers.

India's third-gender citizens are widely marginalised and mistreated, but these stories are of their fierce and loyal allies.

Here's hoping that these stories of kindness toward strangers will inspire many more.