Chetan Bhagat Is Once Again The Most Hated Man On The Indian Internet
Sorry, bro.
And today, he fell into old habits and decided to comment about Delhi's odd-even traffic rule.

And well, people really, really didn't like it.
Even Arvind Kejriwal, the chief minister of Delhi, got in on the action by retweeting some of the people who were commenting on Bhagat's statement.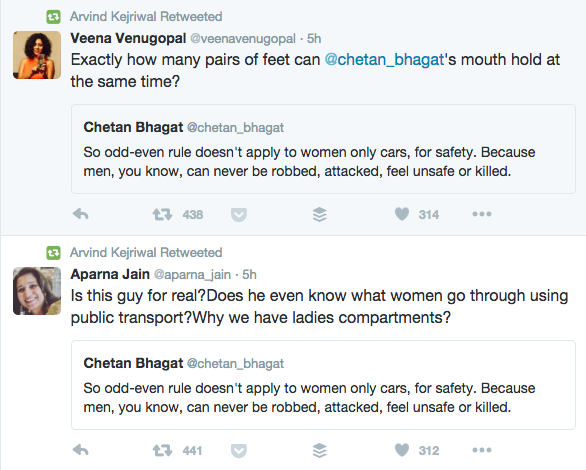 To which Bhagat promptly replied.
Within a few hours of tweeting, Bhagat became one of India's trending topics.