While passengers on a WestJet flight waited for the flight to take off, a flight attendant decided to entertain them in the most unusual way.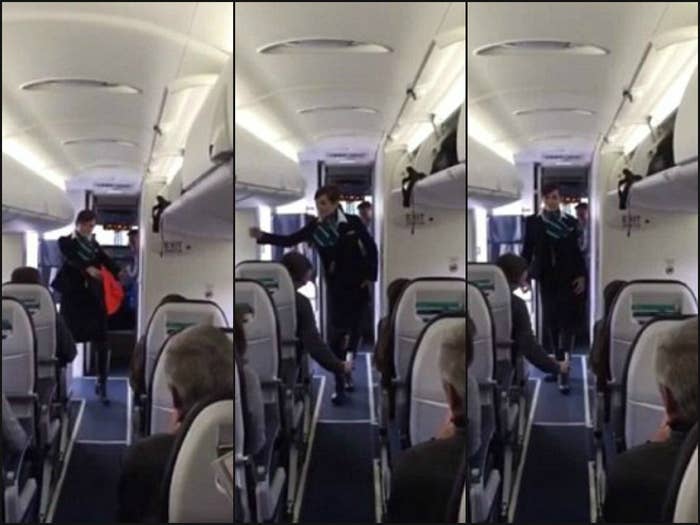 She danced to Mark Ronson and Bruno Mars' "Uptown Funk" and the video was uploaded to Reddit by her brother.
Stay funky, girl. Stay funky.