16 Things You Should 100% Know If You're Going To Watch Justin Bieber In Mumbai
Yes, there will be alcohol booths and smoking zones at the venue.
1.
The gates will open at 2 p.m. and the performances start at 4 p.m.
2.
White Fox is the organising party, so keep an eye on their Facebook, Instagram and Twitter accounts for any changes in scheduling.
3.
Biebs will take to the stage at 8 p.m. for his 90-minute performance. But it's best you arrive early if you want to actually see him on stage.
4.
There are 25,000 vehicles that are expected to attend, and only four designated parking areas. So it's probably best you don't bring your car and use public transport.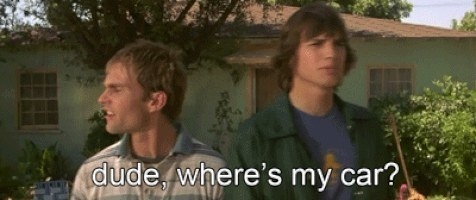 5.
You're allowed to carry your smart phones into the venue, but no professional photography is permitted, so don't bring your DSLRs.
6.
You aren't allowed to take any outside food inside, BUT there are over 50 restaurants available at the venue including Taco Bell, Wraps N Rolls, Tibbs, Goli Vada Pav, Subway, Bombay Food Truck and more.
7.
You won't be allowed to carry cigarette packets or alcohol inside but they will both be available at the venue. Designated smoking areas will be set up.
8.
There are limited ATMs at the venue, and you and I both know the cash is going to run out in the first hour. So it's best if you carry cash, and not rely on plastic.
9.
The concert is outdoors and considering Mumbai is like Satan's bathroom, you might want to carry some sunscreen and probably a hat.
10.
Children below 12 years will not be permitted inside the venue. So don't bring your kids, and if you are one, stay at home. Soz, guys.
11.
You need to carry the ID of the person who booked the tickets.
12.
Wrist bands will be provided to you at the entrance. DO NOT lose them. If you're seen without one, you will be evicted from the venue.
13.
There is no re-entry during the event. The wrist bands will be cut by the security team when you leave the place.
14.
Water will be free of cost at the venue.
15.
According to the organisers there will be a special chopper service available from Mahalaxmi to Navi Mumbai every 30 minutes that will allow fans to skip the traffic and reach the stadium in like 15 minutes.
16.
And if you get there early, and are lucky enough, you just might see Justin Bieber arrive at the gig in a chopper. ¯\_(ツ)_/¯