Kal Penn AKA Kalpen Suresh Modi, although an American citizen, has always been super proud of his Indian roots.
And doesn't really hold himself back when it comes to sharing his disdain towards the Trump administration.
His latest jibe at the administration was aimed at Vice President Mike Pence.
And while the reference fell flat for a lot of Americans...
Indians fucking dug it.
And that's mostly because we know Americans are going to be left scratching their heads, while we are the select few that can truly appreciate the genius behind it.
Even Kal Ho Naa Ho's director Nikkhil Advani thought it was hilarious.
For those who are not familiar with Bollywood films, Kantaben is a character from the 2003 romantic drama Kal Ho Naa Ho.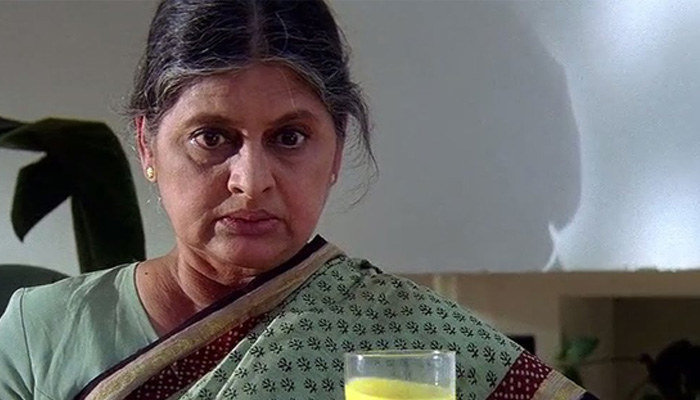 Penn was hilariously comparing how Pence's stance on LGBTQ rights is as regressive as Kantaben. In the film, she keeps getting scandalised by the idea of the two male leads being in a relationship with each other.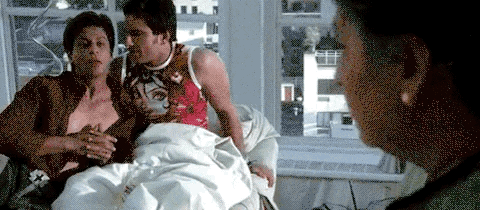 Basically: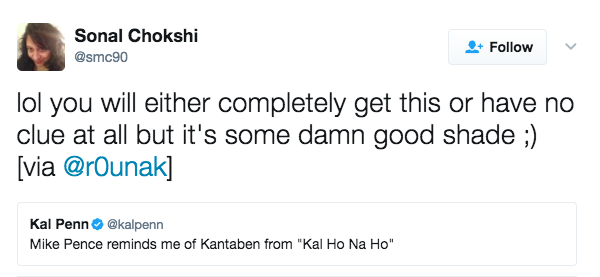 Keep using your amazing references to make the world a better place, Kal.