Here's A List Of Words That The Censor Board Of India Has Banned
The leaked Censor Board notice disallows the usage of 30+ words in "any category of the [censor] certificate," which includes movies, television, music, and live shows.
A few days ago, a list of words that are not to be used in any certification category was released by the Central Board of Film Certification to all its regional officers.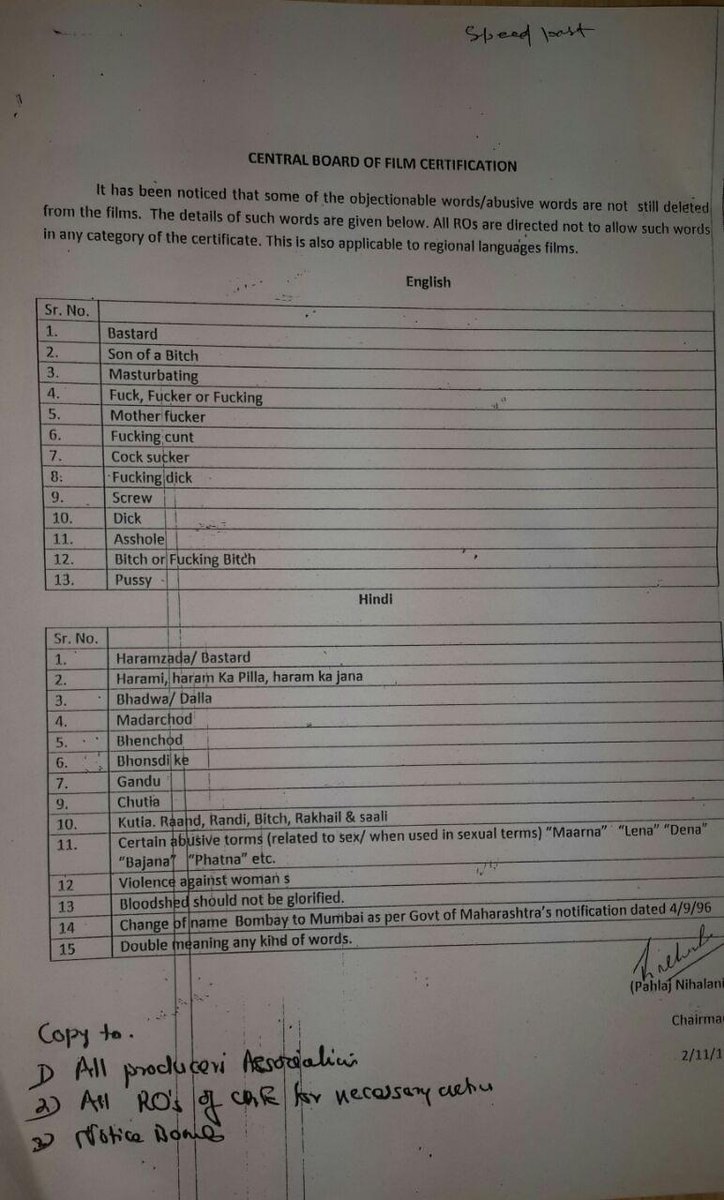 Here's a magnified look at the list: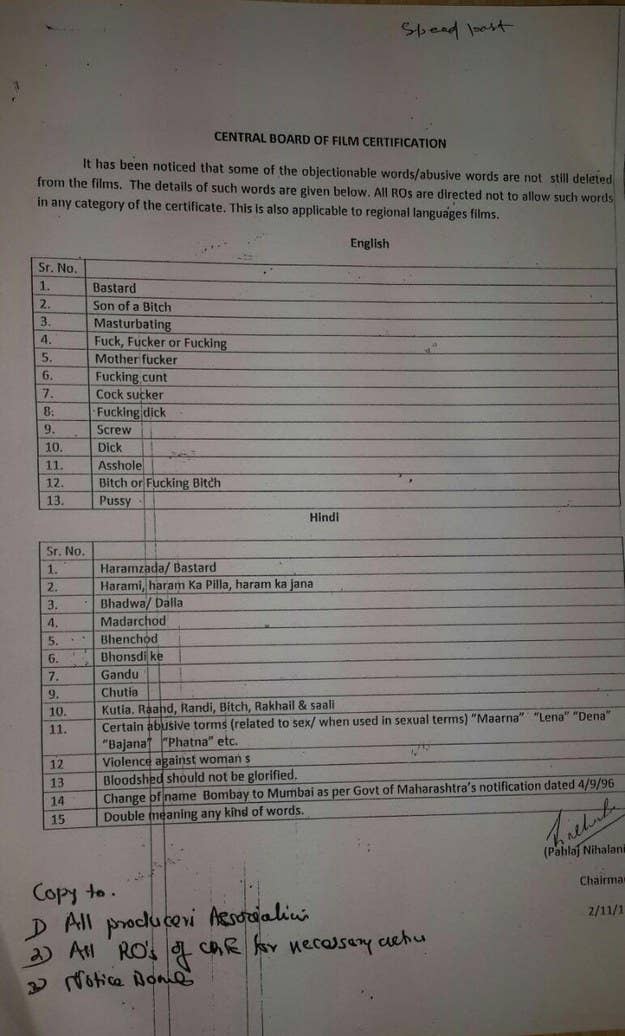 Ashoke Pandit has voiced his disapproval for the list, and tweeted that he wasn't consulted in its formulation. Pandit is himself a member of the censor board, and most recently made headlines for his outrage over a comedy show which he found to be too vulgar.