On November 13, ANI News began a tweet thread outside a tea stall in New Delhi, where the owner was accepting online payments for the customers who didn't have cash on them.
While there, they interviewed a bunch of customers, including a man named Shashank.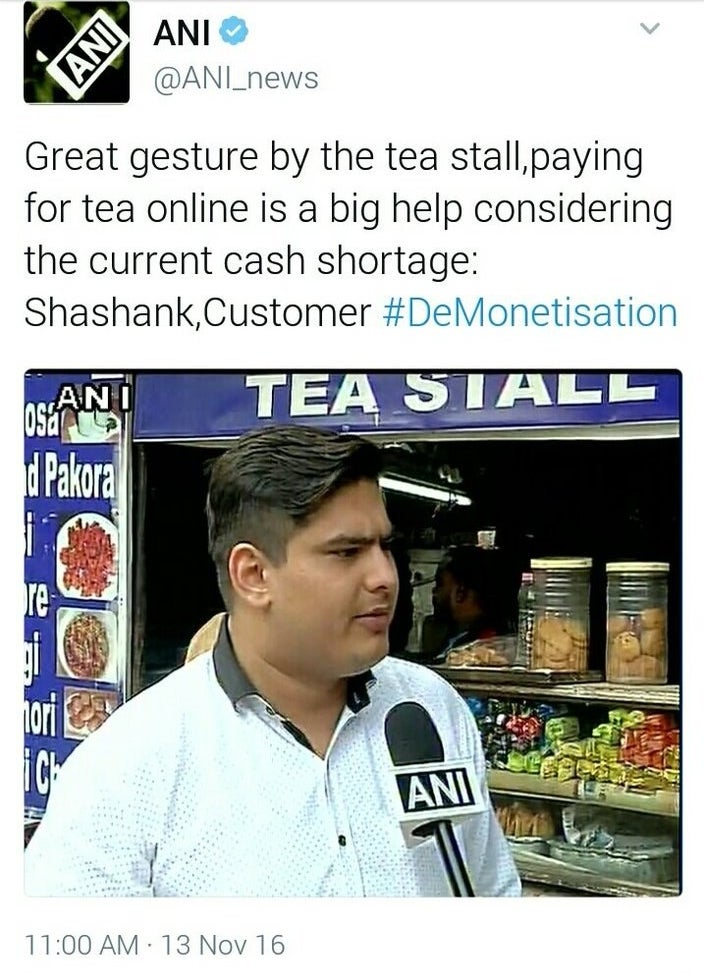 It was all going great, but there was just one tiny problem. The man being interviewed – Shashank Tyagi – works at ANI News.
Tyagi's friends found it hilarious that he was interviewed by his own company, and that he was called a "customer".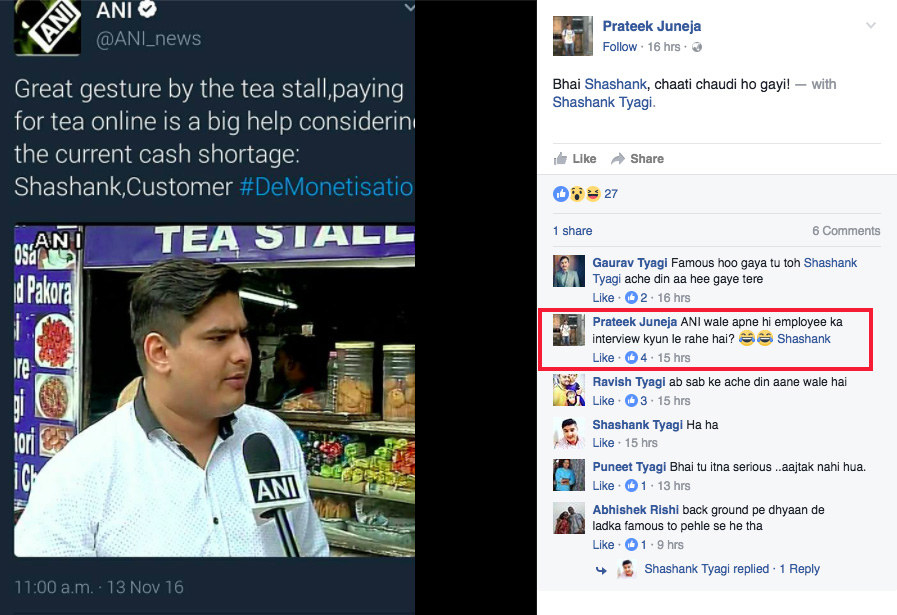 Others were not so amused by the situation.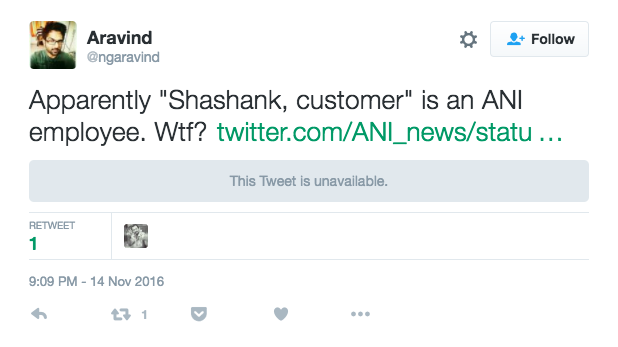 ANI News has since deleted their tweet, but people have been using screenshots to call out the organisation.
Many are citing it as Modi propaganda used to praise the PM's divisive move.
While others just decided to makes jokes about the entire thing.
Today, after the online backlash, ANI News issued an apology for their "error".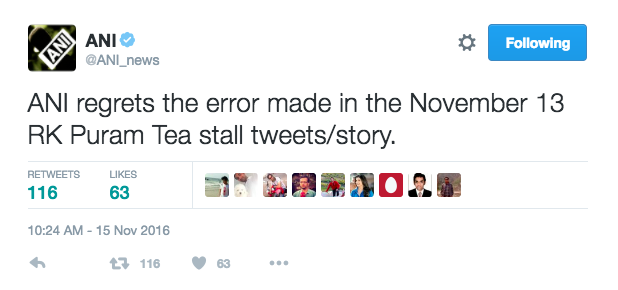 BuzzFeed has reached out to ANI News for a comment, and is awaiting a response.