A Dude In Punjab Got Addicted To Eating Knives, Ate 40, And Just Had Them Surgically Removed
For heaven's sake, please don't try this at home.
On August 19, a team of surgeons were called in to a critical care operating room at the The Corporate Hospital in Gurdaspur, Punjab, to do a slightly unorthodox procedure.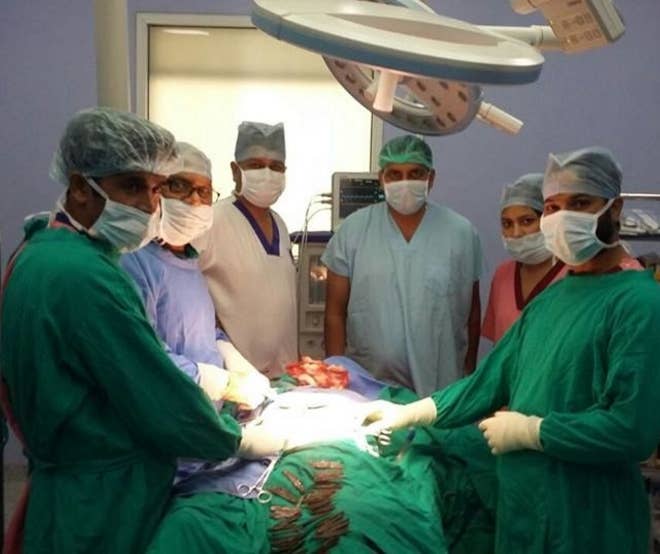 42-year-old Jarnail Singh was admitted to the hospital a few days prior, complaining of abdomen pain and weakness. Surgeons then discovered that he had swallowed 40 knives over the last two months.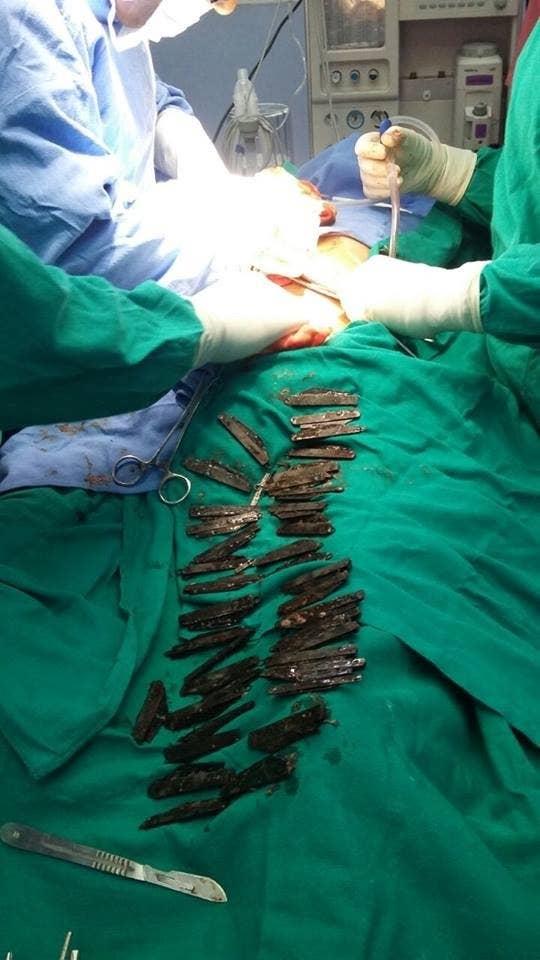 These are the 40 knives that were actually consumed and inside a human being. Singh stated that he had been eating knives for the last couple of months because he became addicted to it, because he liked the the taste. The doctors reportedly found many foldable knives, that if extended would be 7-inches long.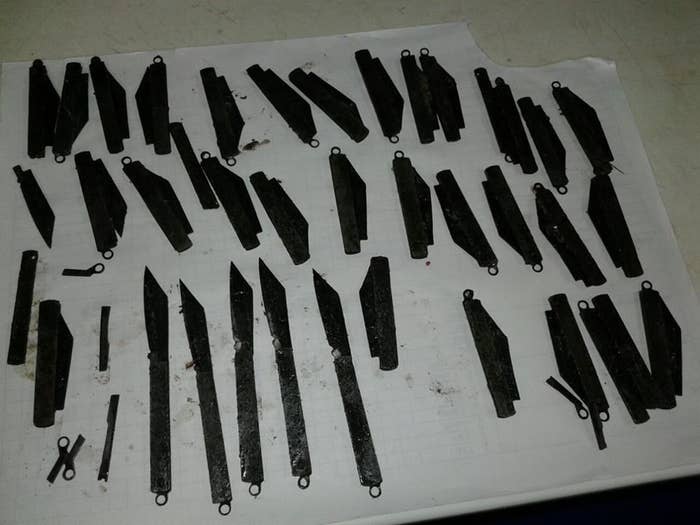 The medical report showed that Singh suffered from multiple internal tears but there seems to be no lasting damage.
The surgery took five hours, and all the knives were successfully removed from Singh's body. He will soon be discharged.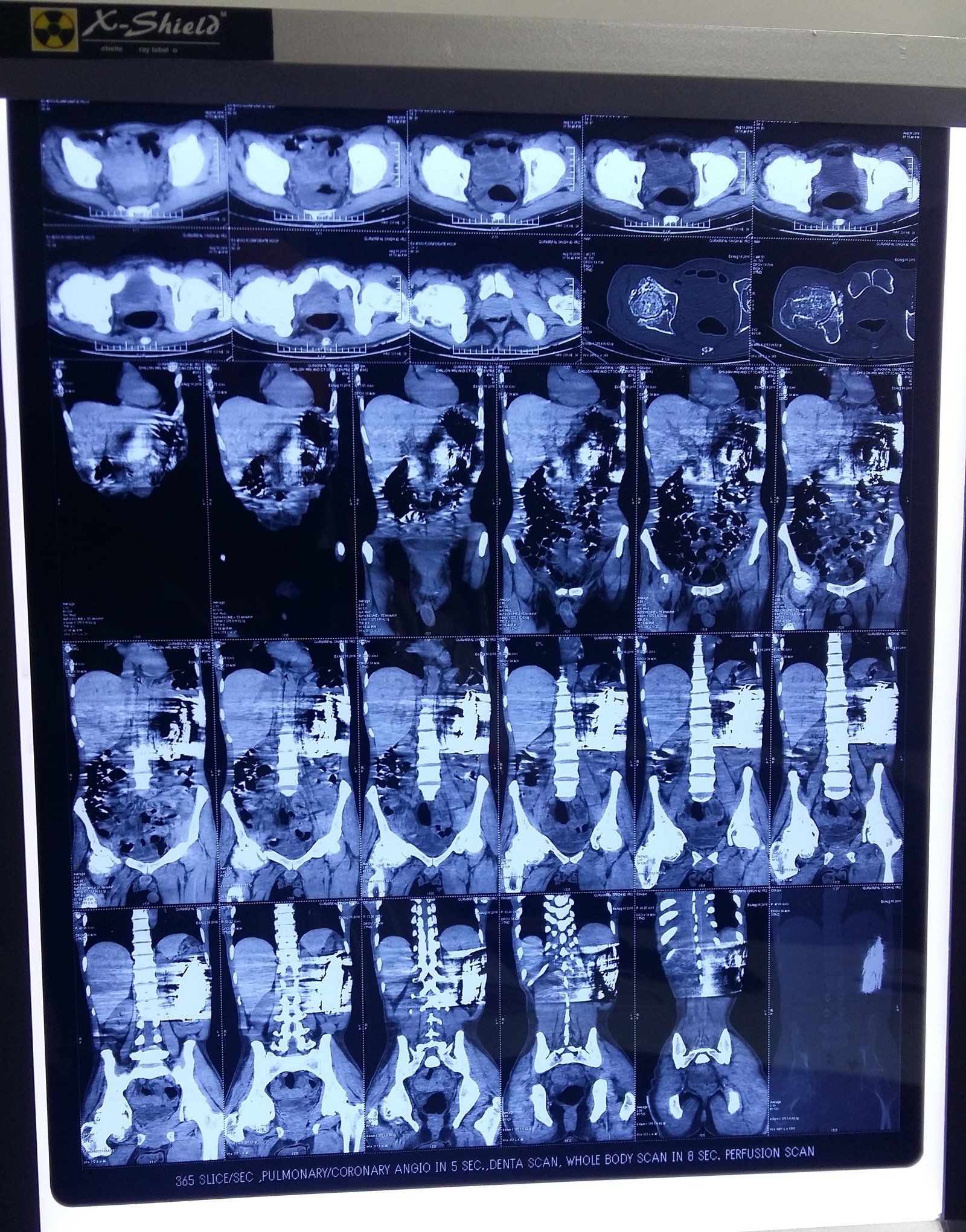 "We were so nervous. A small mistake could have taken the patient's life. In my 20 years of practice, I have never seen anything like it," Dr. Jatinder Malhotra told CNN.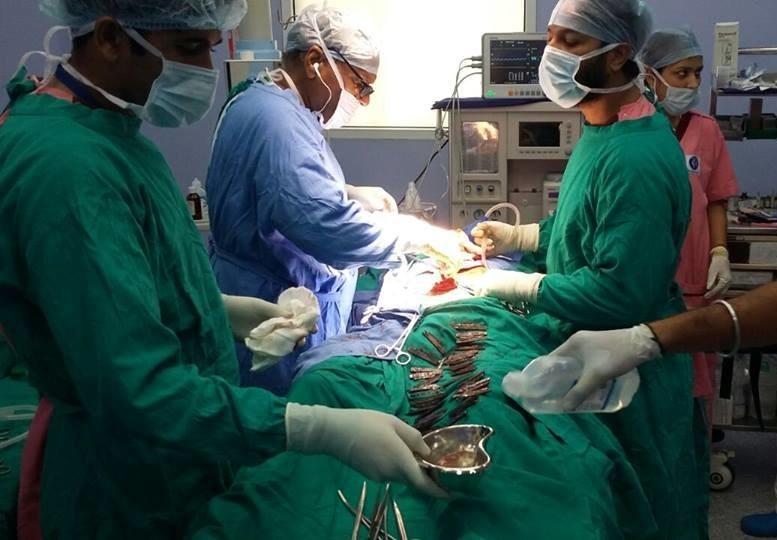 Malhotra left Singh with some pretty valuable advice: "We told him if you ever feel like you need more iron in your body, try spinach."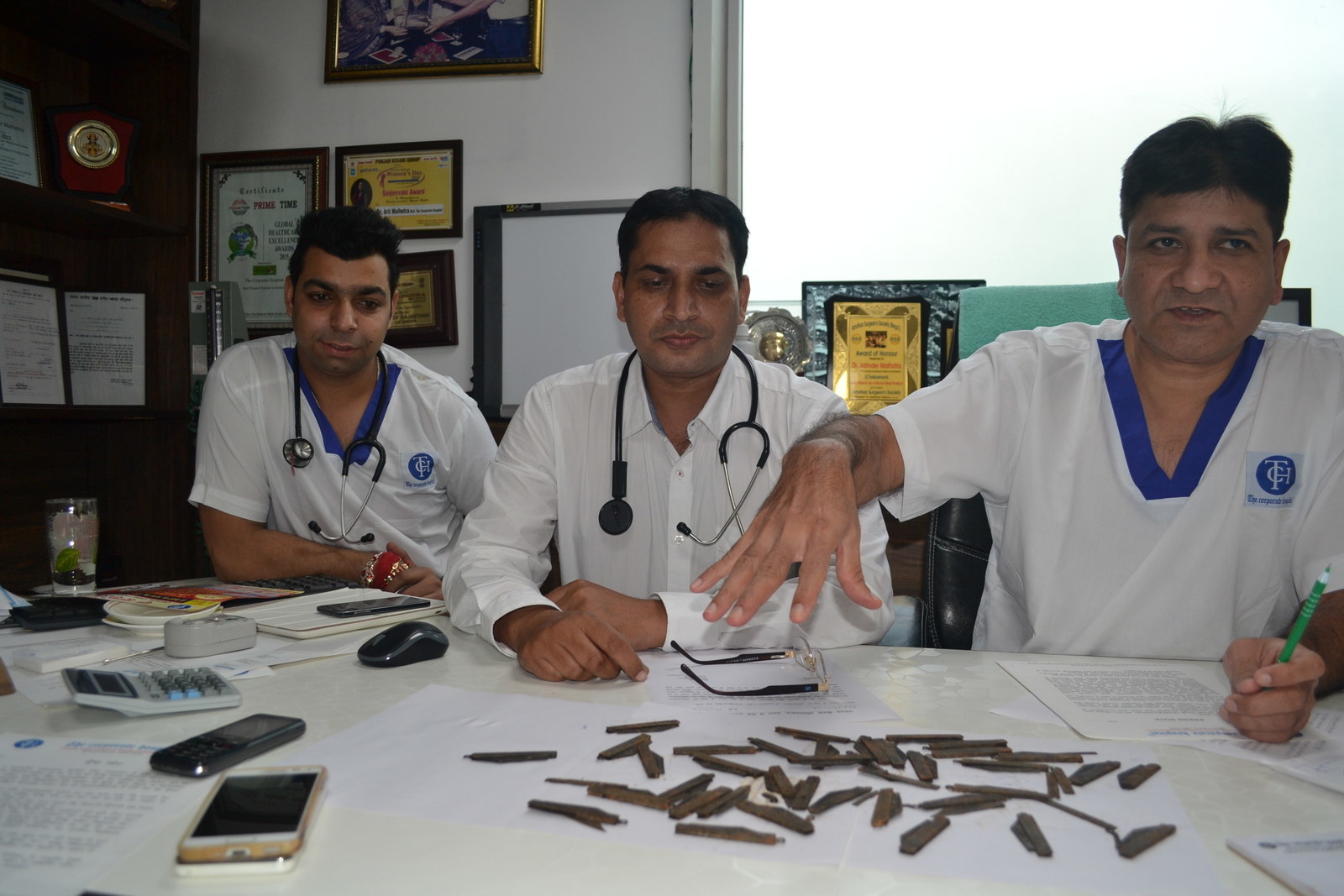 Here's a look at all the knives again before you leave.