This Couple Had The Most Magical Harry Potter-Themed Engagement That Was "Riddled" With References
Mischief managed, and how.
Meet Mohit Gupta and Mahathi S Kumar, a Bangalore couple who (as you can see) are huge Potterheads.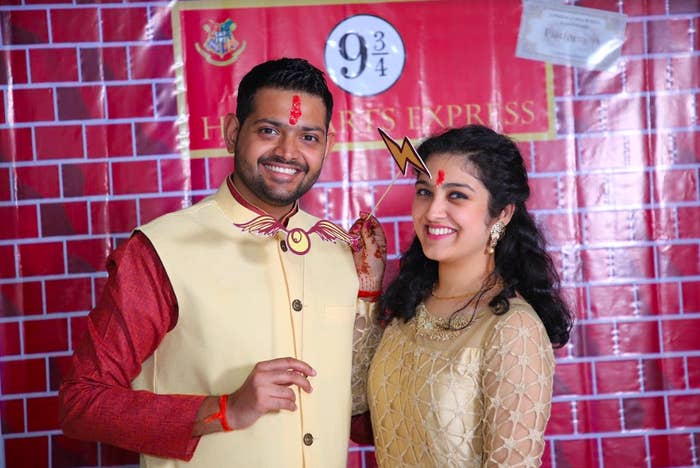 Two Christmases ago, they had a chance meeting because they shared a table at a crowded restaurant during a Harry Potter quiz night in Delhi.
Long story short, they chatted and exchanged numbers, and two years later, this is the happy couple at their *surprise surprise* Harry Potter-themed engagement party.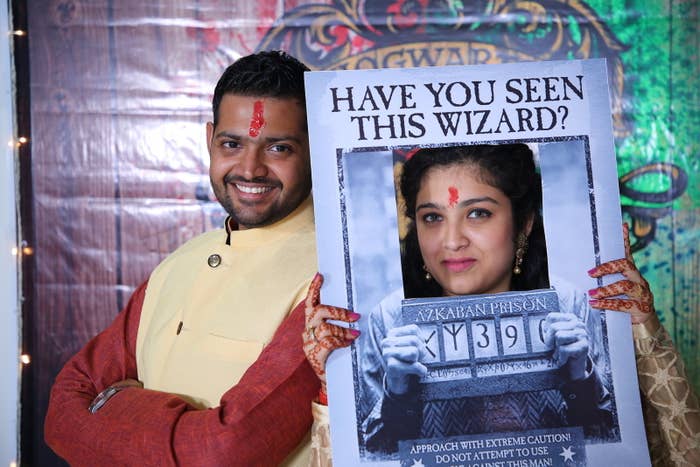 And boy oh boy, was the scene something that might even put the Great Hall to shame.
Of course, the Hogwarts emblem was above the royal throne to shower blessings upon the couple.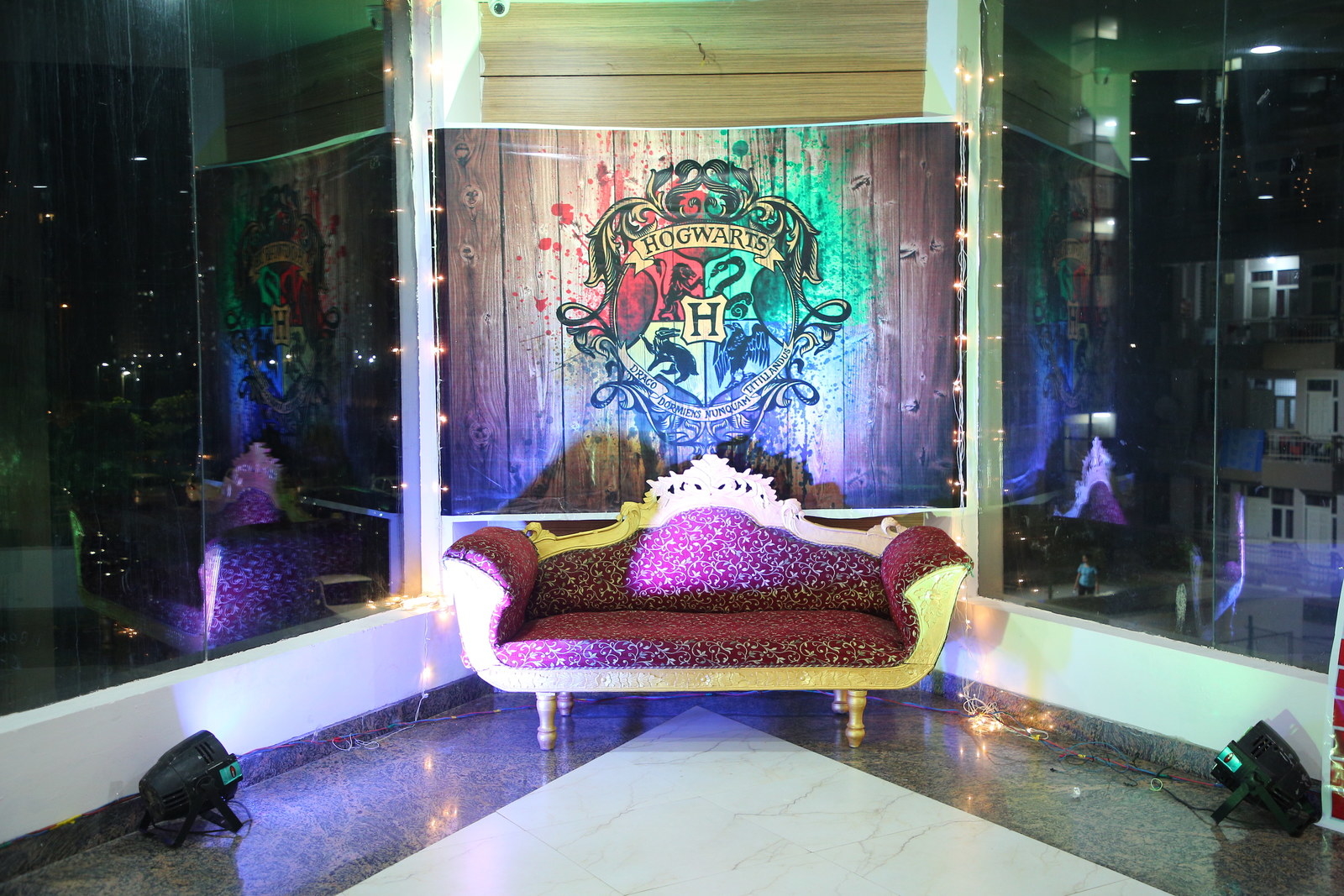 The groom was never without his wand, which I'm sure chose him at Ollivander's at a very early age.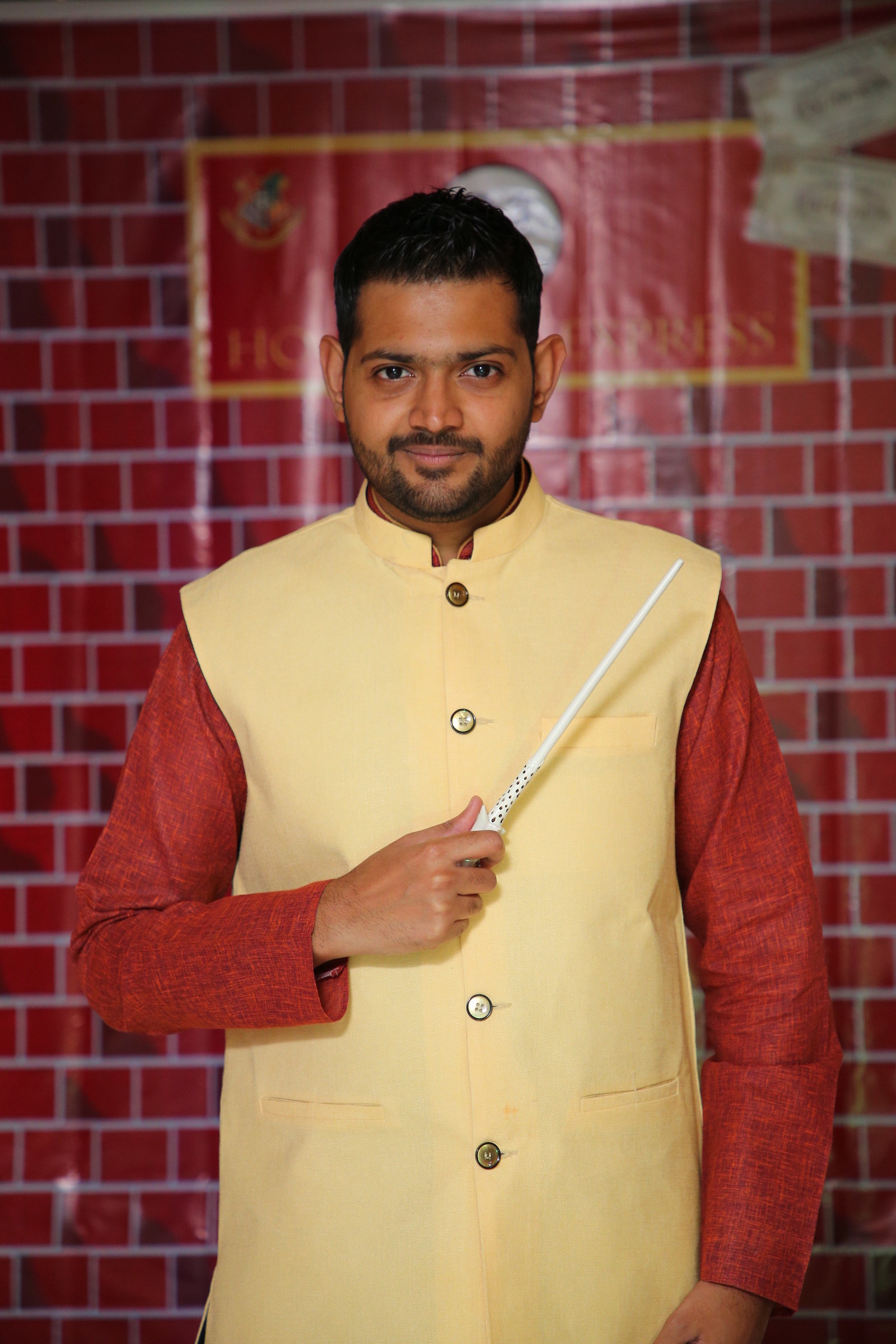 The cake was "riddled" (haha, gettit?) with a ton of references.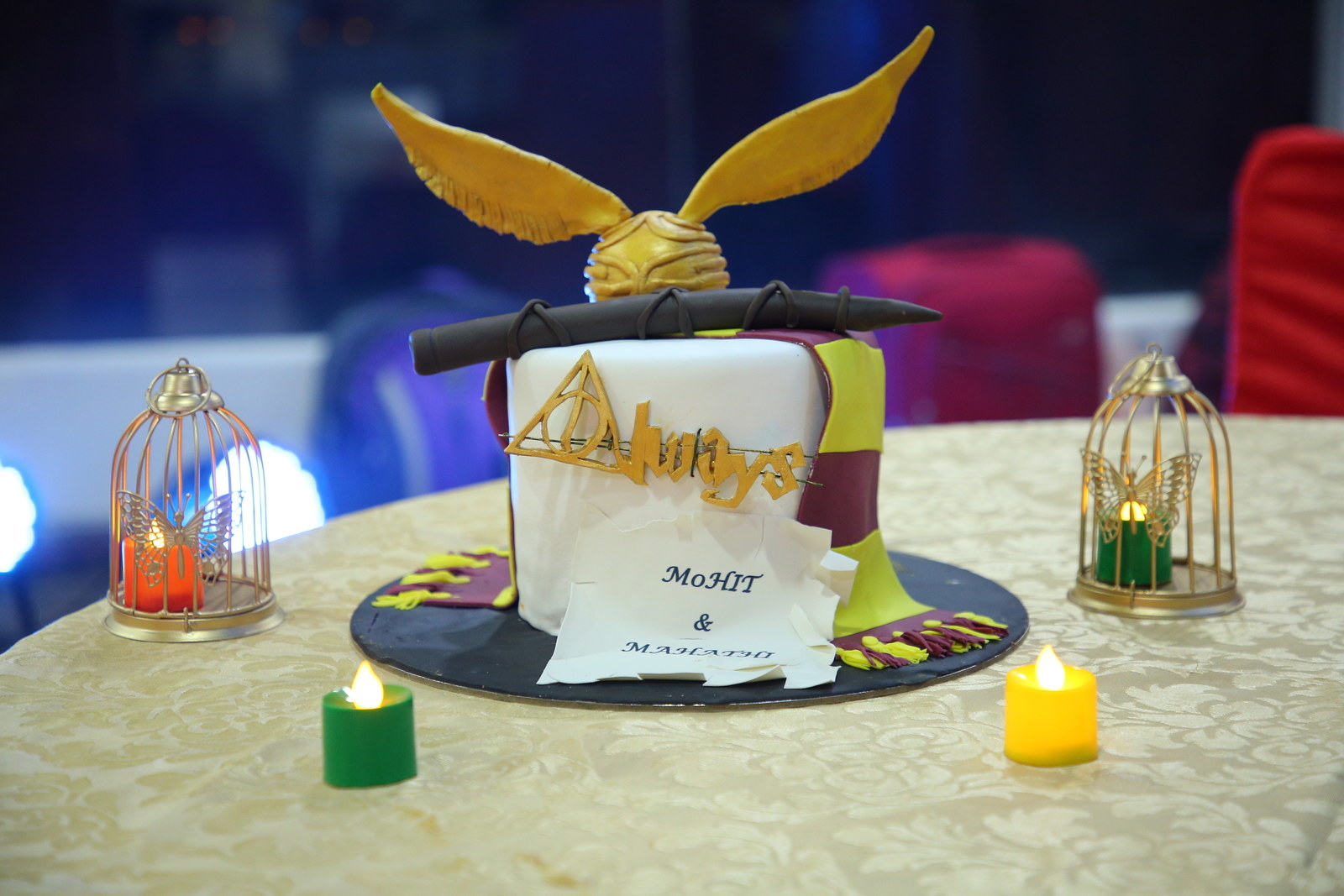 And the rings were presented in Helga Hufflepuff's cups — a Marvolo Gaunt black stone ring for Gupta and a Golden Snitch ring for Kumar.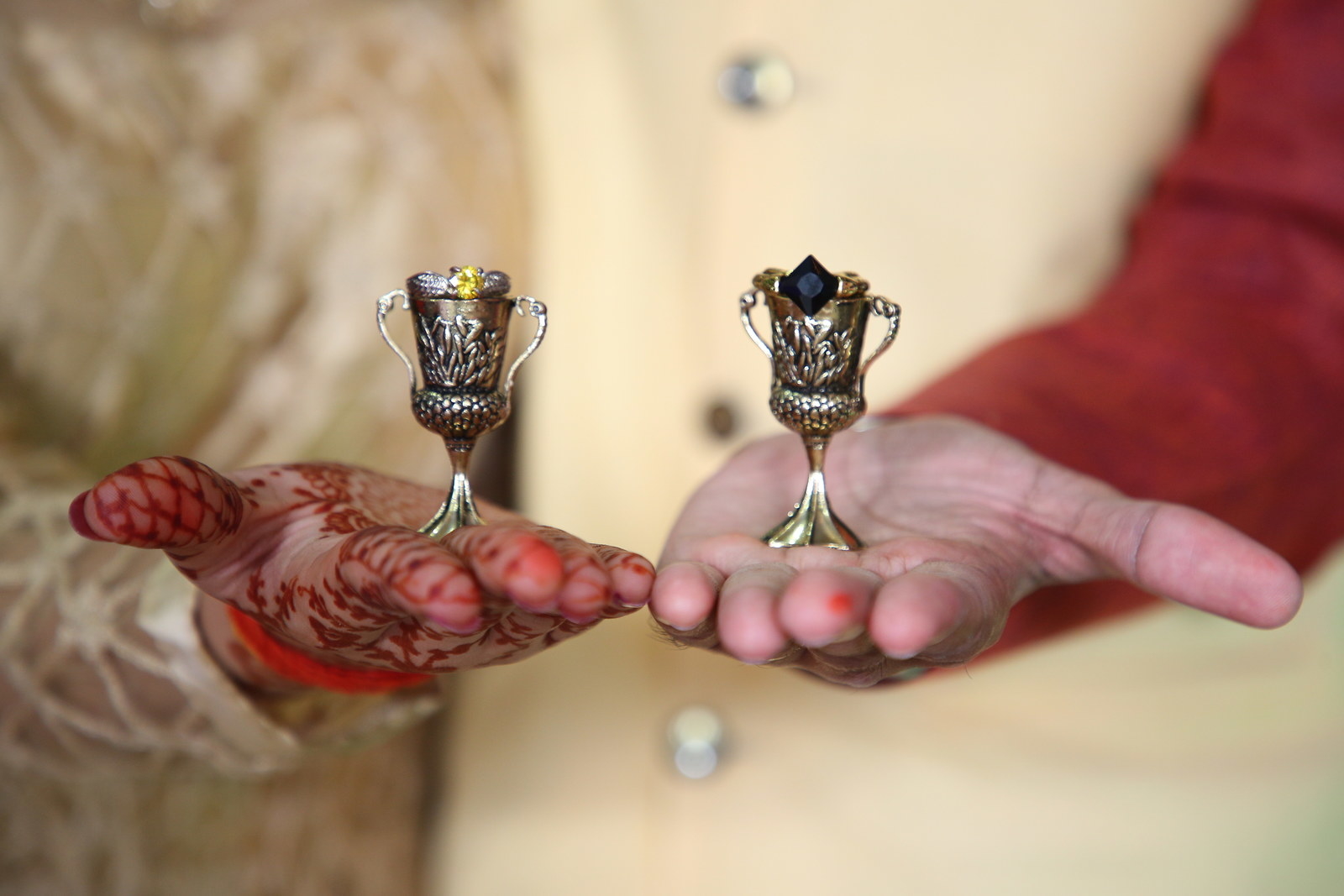 And all was well.