Today, while breaking some news about a parliamentary session, India Today flashed this message on TV screens across the country.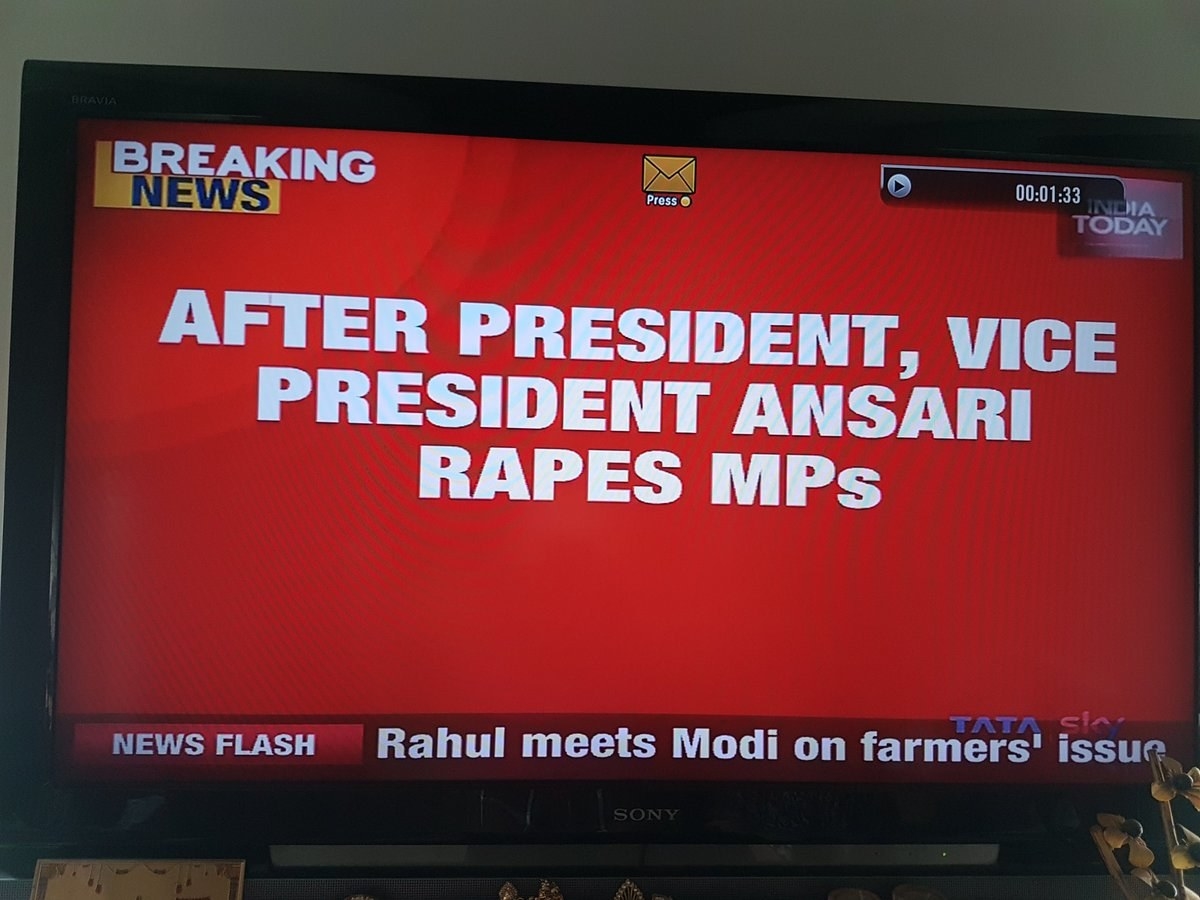 And well, people took notice of the obvious error in the headline.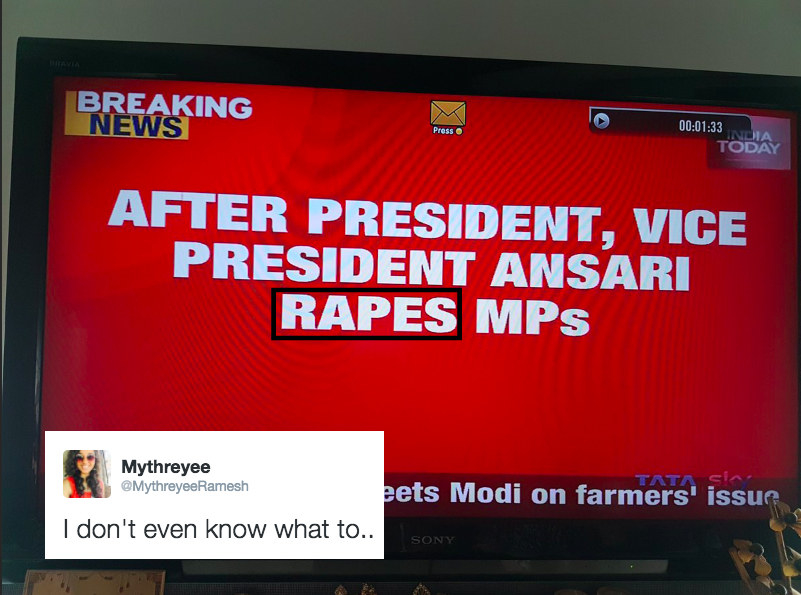 The news channel was actually trying to inform us that Vice President Hamid Ansari scolded ministers by giving them a "rap" on the knuckles.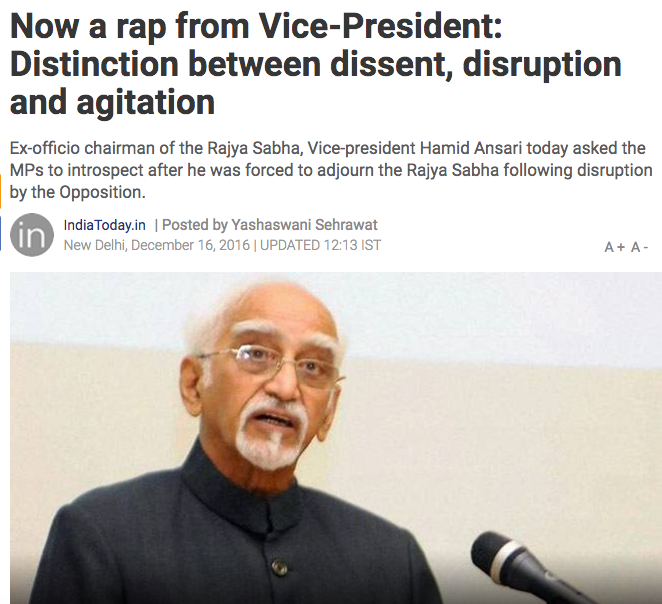 But the pretty messed up typo already made its way to Twitter.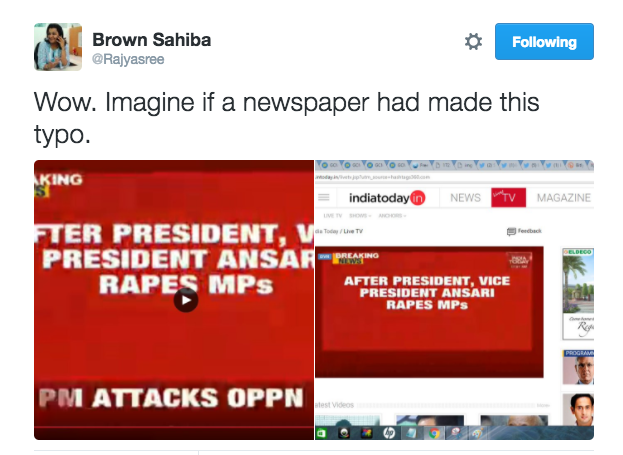 And people were not happy about it.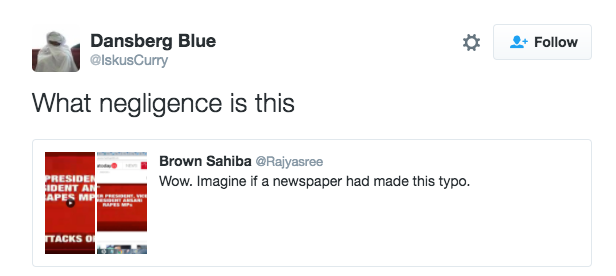 Many people called out the fact that errors like this shouldn't occur.

And since Twitter is Twitter, others made some pretty obvious jokes about the entire thing.