On April 12, The Times Of India published an article on their front page which "reported" Catherine Middleton's "Marilyn Monroe moment".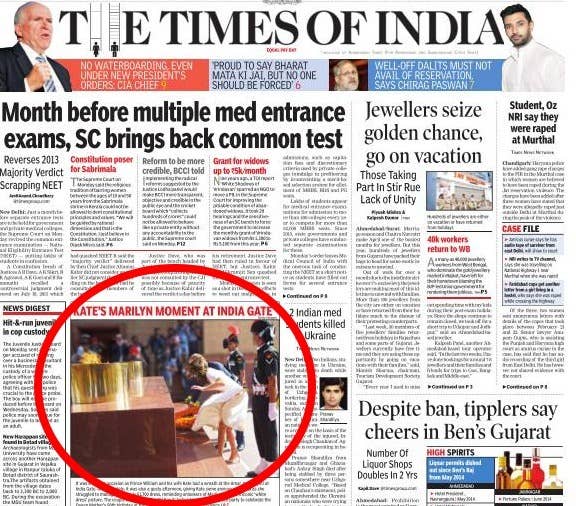 Needless to say, everyone was furious.
And literally just a day after all the outrage, dna AfterHrs published a whole half page of Kate Middleton's wardrobe malfunctions.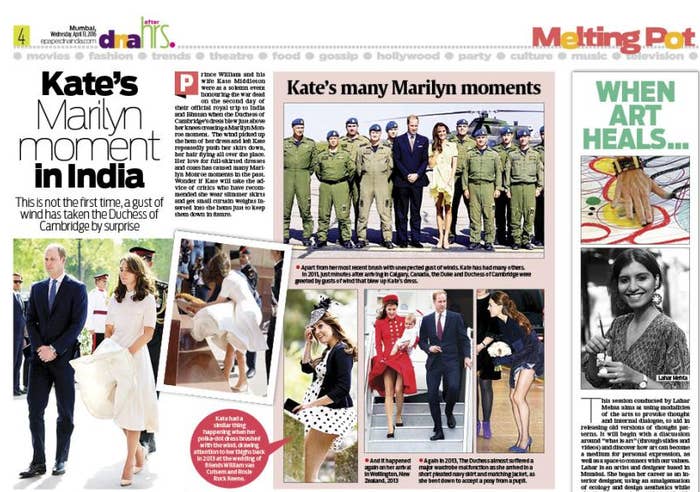 They took it one step further than TOI by dedicating an entire half page to Middleton's encounters with breeze.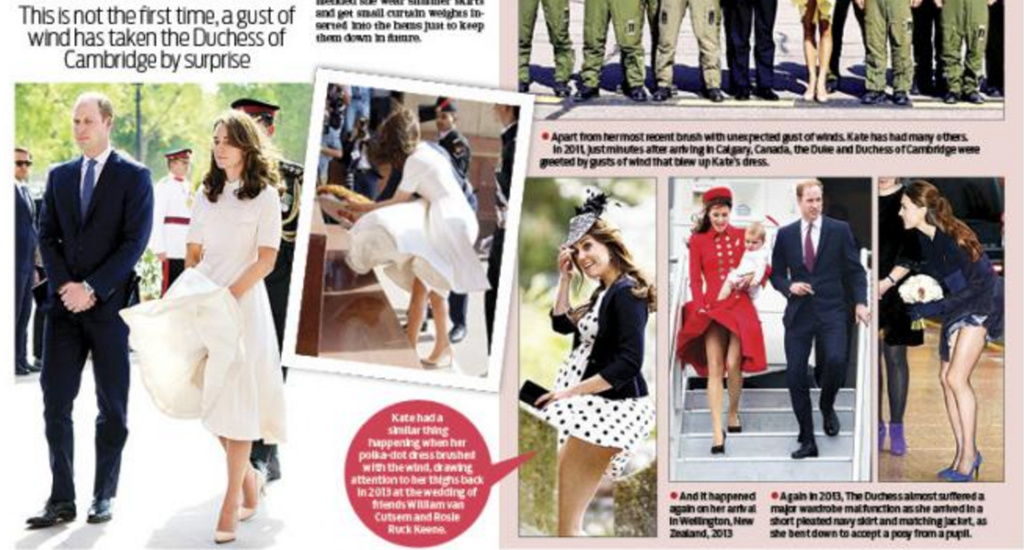 Here's the copy that went along with the photo series.

"The wind picked up the hem of her dress and left Kate repeatedly push her skirt down, her hair flying all over the place. Her love for full-skirted dresses and coats has caused many Marilyn Monroe moments in the past. Wonder if Kate will take the advice of critics who have recommended she wear slimmer skirts and get small curtain weights inserted into the hems just to keep them down in future."