Hardika, a young cancer patient, is a big fan of Amitabh Bachchan, and one of her biggest wishes was to meet him.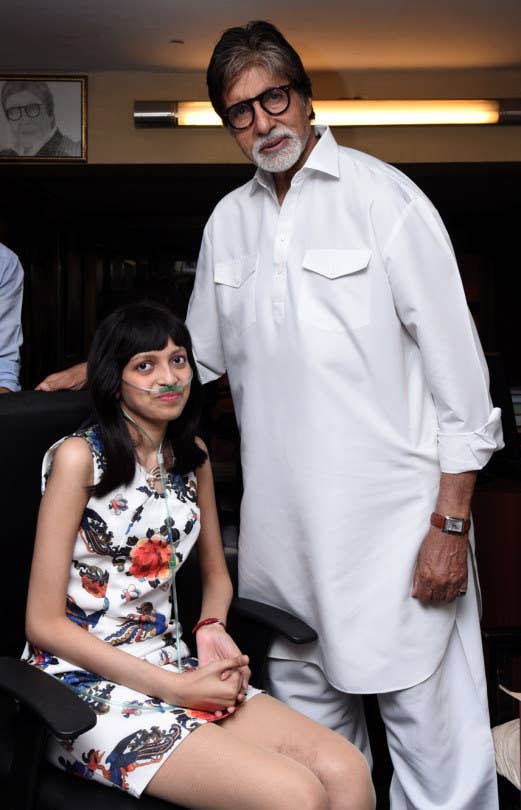 Bachchan explained on his blog that, after finding out that Hardika wanted to meet him, he decided to surprise her for her birthday.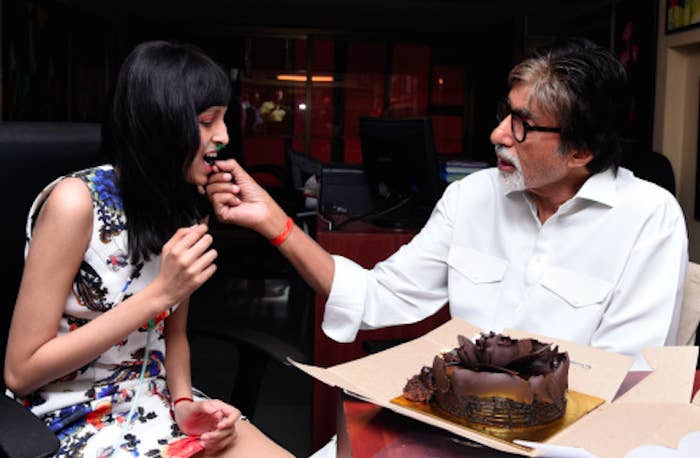 He even came in with some flowers for her.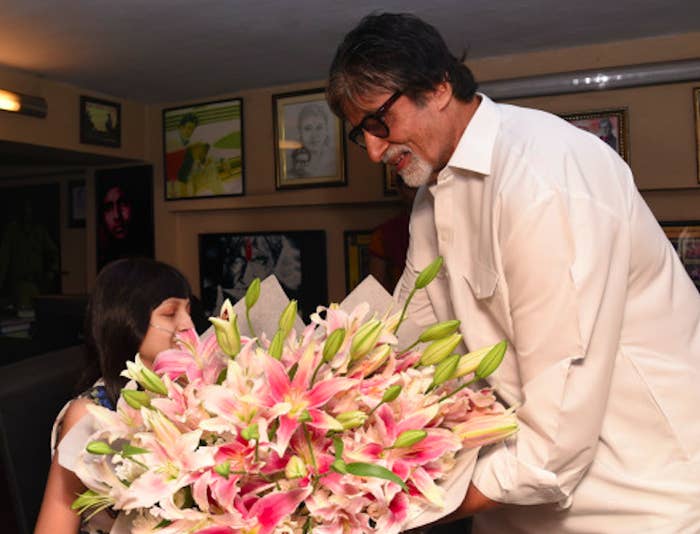 And made a little birthday photo for her as well.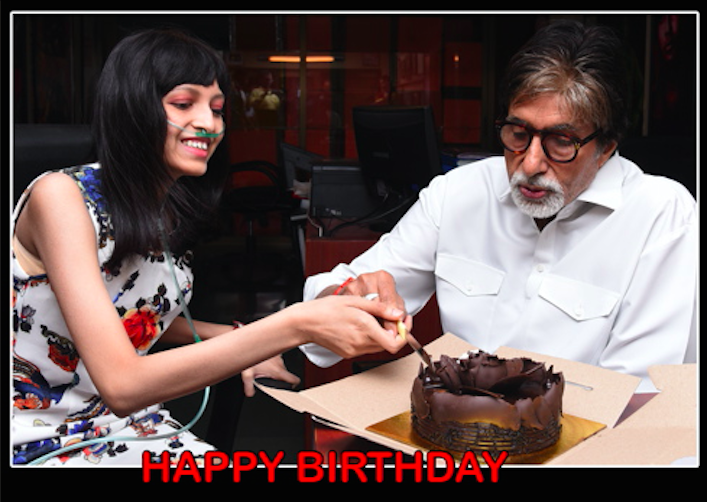 On his blog, he wrote:

"Hardika, a young girl, suffers from cancer and has a wish to meet me. I comply and we meet. She is pretty and gentle and moves with an oxygen container. It is most difficult to confront the innocence of pain and lost hope."

"But a brave front, a desire fulfilled a wish completed and a smile for a special day in her life - her birthday makes that moment eternal. I wish her speedy recovery."
All of us rn: