What was your biggest inspiration while writing your book?
"The relationship between Dale and Nicole was the driving force of this novel for me. I loved the banter between them and I loved seeing their relationship change and develop as they faced this big crisis together. I find love inspiring and the way people's perceptions change as they grow to know one another. My parents have an amazing relationship and a lot of Dale and Nicole's interactions remind me of my parents—the sweet, quiet way Dale is with Nicole…and the way her sparky sass makes Dale smile. I just love it."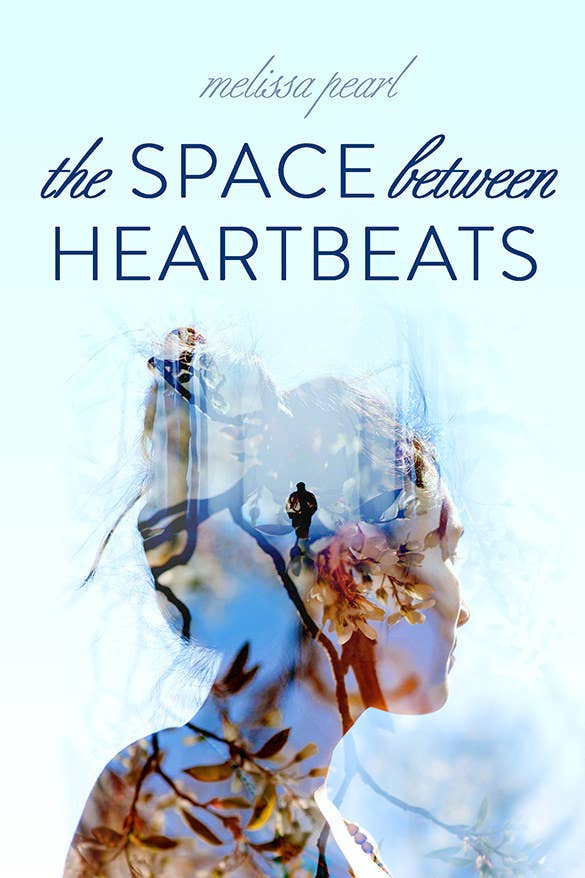 Which authors have most influenced your writing?
"I have had a lot of authors inspire and influence me over the years. Reading wise: Francine Rivers, Dee Henderson (her earlier work), Rainbow Rowell, Nora Roberts, Cambria Hebert and Anna Cruise would be at the top of my list. All of them have written books that sucked me in and wouldn't let go. Their styles vary, but they all have that magical pull power which I simply love."
"Writing wise: Chris Vogler, Robert McKee, Renni Browne and Dave King have all written books that have taught me so much about how to craft a novel and write in a way that makes readers lose themselves in the text."
Where is your favorite place to write?
"My office is the brightest room in our apartment. I love working in there. My office faces a wall, which I have covered with photos of actors and models that look like my characters, as well as inspiring quotes, verses and poems. I often take breaks to look up at my wall for a little motivation."
Describe your writing style in three words.
"Light, fast-paced and heartfelt."
You have lived all over the world, how has that influenced your writing?
"Seeing different cultures and meeting people from various walks of life has helped me so much in understanding what makes people tick. I have learned to look below the surface and analyze what triggers different behaviors. I think this has really helped me with character profiling and understanding that everyone has a backstory that will influence the way they react and see the world. It's helped me give my characters depth and hopefully make them relatable to the reader."
You have written in several genres, which one are you most passionate about?
"I love all the genres I have written in, but probably romantic suspense and contemporary romance are my favorites. I'm currently working on a contemporary romance collection—The Songbird Novels—which I am very much enjoying as it combines my passion for music and story telling, but I'm also looking forward to writing more romantic suspense in the future."
What is your favorite scene in your novel?
"I have so many! How do I choose? I like all the one-on-one scenes between Nicole and Dale. I love the way they interact with each other and I also really love the scene where Nicole's father breaks down and starts to realize where he went wrong. I find it a really powerful moment and it always makes me cry."
What do you hope readers will take away from your book?
"I hope it make readers think about the fact that there's always a story behind someone's behavior. I also really love the idea of redemption and forgiveness in this book and I hope readers come away with the knowledge that it's never too late for a second chance. "