Friday is a hood classic that will never age, but did you know it was released 20 years ago?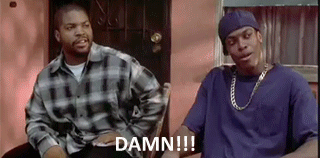 (Yes, it's really been that long.)
In celebration of this milestone, the 1995 film will screen for one night only in nearly 400 theaters on Monday, April 20 at 7:30 p.m. local time.
In an interview with BuzzFeed News, Friday writer and star Ice Cube said he's pleasantly surprised about the movie's enduring legacy.
On April 14, the Friday soundtrack, which was the No. 1 album in the U.S. for two weeks in 1995 and eventually went double platinum, will also get the anniversary treatment and have a vinyl reissue.