We may never have the chance to date Lara Jean Covey or Peter Kavinsky in real life, but thanks to the incredible scoring of the three To All the Boys movies, we can at least imagine living in a world of handwritten love letters and cute diner dates.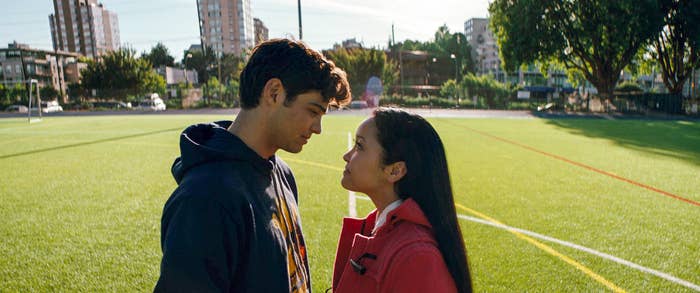 Now that we've all had time to rewatch all three movies, I've decided to narrow down the songs that will forever make you feel the Covey-Kavinsky spark, or feel as if you're the main character of your own romantic comedy.
From To All the Boys: Always and Forever
From To All the Boys: P.S. I Still Love You
From To All the Boys I've Loved Before
Which songs do you love from the TATB soundtracks? Let us know in the comments!