1.
Chimps - 98.8% DNA match
This comes as no surprise to anyone who's ever been on a bad date.
Even if you identify as a "dog person," you're still 90% a "cat person." Sorry, not sorry!
And now your insatiable appetite for cheese finally makes sense.
"They won't buy the cow if you give the milk away for free" has never been more applicable.
We may hump different things at different times, but what we can all agree upon is that we would rather eat real-people food than something healthy.
6.
Zebrafish - 73% DNA match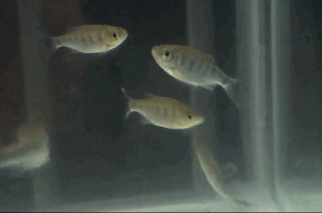 The next time you smell something fishy... check yo'self before you start making accusations.
7.
Platypus - 69% DNA match
Ever feel like you don't fit in? Imagine how this duck-beaked, beaver-tailed, otter-footed weirdo feels!
8.
Chickens - 65% DNA match
Next time you don't want to do something and someone asks you, "What are you, a chicken?" you can confidently respond, "Well... kind of."
9.
Fruit flies - 47% DNA match
You can now feel justified in wanting to swat away the hundreds of people who get in your way all day long.
10.
Honey bee - 44% DNA match
A society where women have men wrapped around their finger and the men don't seem to mind... sounds familiar.
11.
Roundworm - 38% DNA match
Like a parasitic worm, we all have that one friend who's a total mooch.
12.
Wine grapes - 24% DNA match
OK. So obviously this isn't an animal... but think about this! The next time you feel bad about getting older, remember that like a fine wine, you only get better with age.