Twitter, Facebook, and Instagram have been booming with comments about the surprise engagement on NBC's Today Show this Saturday.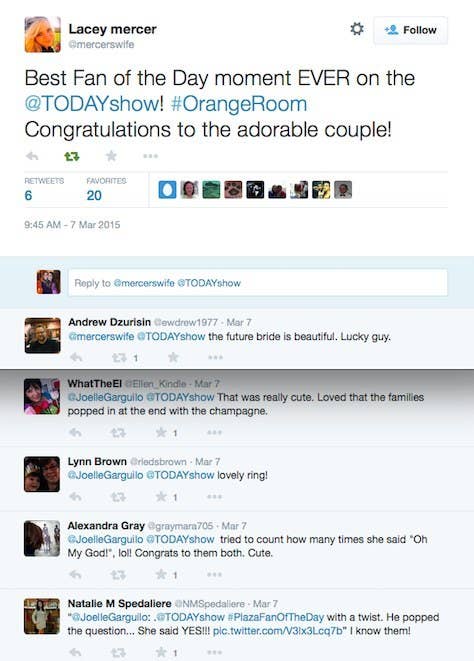 Here are The 7 Best Moments from the amazing proposal:
1.
The moment Sheinelle Jones shot the camera a quick smirk
2.
The moment 'Are You Serious Girl' came to be
3.
The moment her boyfriend forgot the ring
4.
The moment she said 'yes!'
5.
The moment that they sealed it with a kiss
6.
The moment of pure shock
7.
The moment her family walked onto set
All jokes aside, this surprise engagement rivals all others of its kind.
Though it may be full of hilarious moments, Marlon LeWinter's surprise engagement to 'Are You Serious Girl'- Ashley Yanover- went off without a hitch!
Didn't catch it? Watch the full video below. Be sure to grab a few tissues. Everyone deserves the true love that these two have!
Visit NBCNews.com for breaking news, world news, and news about the economy
To follow the story of the happy couple, visit them on Instagram: @ayanover @lewintermarlon