Como defines tu personalidad?

Te duele la cabeza porque...

ESTRÉS y igual te duele la espalda, los hombros y el estomago

PORQUE NO VISTE EL VIDRIO Y TE ESTRELLASTE....otra vez

En la fiesta eres la que:

La que cree que baila bien pero nada más no le sale

La qué siempre anda perdida

La que se incomoda con los niños hormonales y cuando le hablan se voltea y se va

La que si le da a los mirreyes

La que siempre dice que no toma pero pues...

La que no toma porque no quiere amanecer en Puebla

La que con o sin alcohol no tiene filtro entonces acaba siendo muy inoportuna

La que se sabe todas las canciones y piensa que canta bien pero tampoco le sale

Ya por favor, ya por favor!

Mau, no estaba haciendo nada

O sea, es super touchy, nasty

*sonido extremadamente raro e inoportuno*

Participas y te entablas en la discusión

Escribes lyrics de canciones y los estados en tu cuaderno

Escribes frustradamente tus pensamientos agresivos

Te llenas la mano de pegamento

Cantas y te indignas cuando te cambian de lugar y te regañan

Cuando un niño te dice que le gustas tu:

Te vas incomodamente a contarle a tu amiga

"Es que no me se el nombre de la canción esa que es buena"

Cuando te flojera salir con tus amigas tu:

Organizas una cita de último minuto

Solo les dices que te da flojera

Dices que ya tenías plan con alguien más y se te había olvidado

Dices que vas para que te pongan en la lista pero nunca llegas

Dices que vas a comer con tu familia

Qué tipo de niños te gustan?

Los que no saben que existes

El tipo randy que nadie ubica (11-13)

Serna, Grunberg no te enojes (11 )

Si a tu bestie le gusta alguien tu:

Organizas un plan para que las cosas fluyan

Les intenseas por messenger aunque ni te conocen

Cada que lo ves gritas "Mira, ahí esta el que te gusta!"

Le dices que es una tonta y que se calle
Qué Bestie Eres?
You got:

Celeste (McSteamy)
Eres la grande y nada te para. Tus rants son un clásico y estas perdida en todos los sentidos todo el tiempo. Te gustan los niños más grandes más de lo que te gusta el agua. Tu frase "Que te ocurre?" representa tu personalidad fresa en 3 palabras con un tonito más white girl que un caramel macciato. Eres más estrés que nada pero así te queremos <3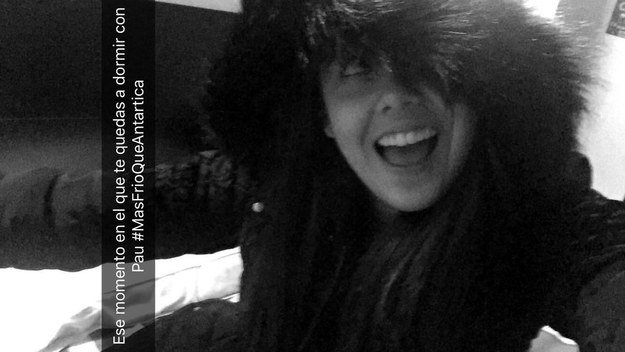 You got:

Ana Pau Aponte (Grey)
Eres la más tronca del grupo en todos los sentidos. Cambias más de crushes que de ropa pero tus elecciones nunca mejoran pues constantemente te encuentras detrás de mirreyes. Tu frase celebre, "yo si le doy" es conocida ya por múltiples personas. Te encanta bailar y cantar pero no rifas y todos se acaban burlando de ti. No eres white, pero lo basic nadie te lo quita #WhatABear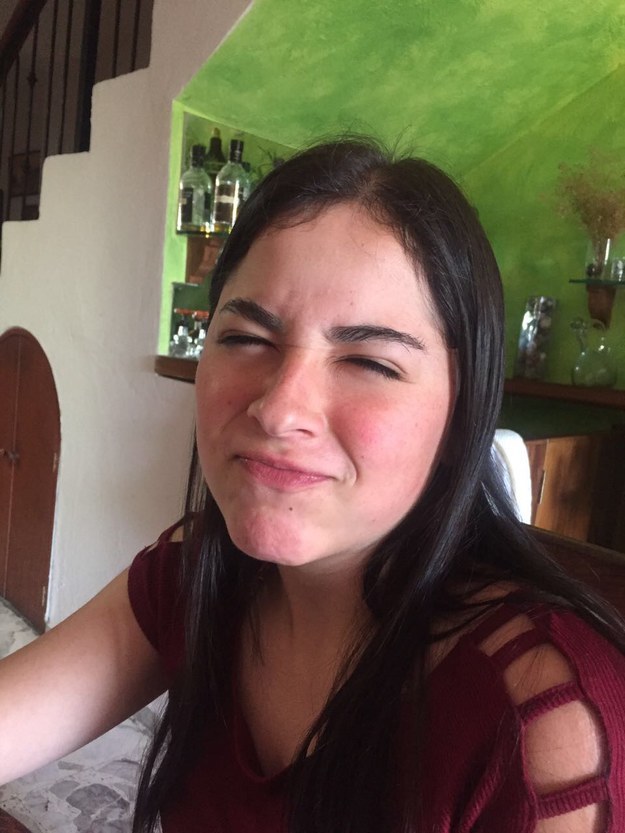 This post was created by a member of BuzzFeed Community, where anyone can post awesome lists and creations.
Learn more
or
post your buzz!