This Charleston Hotel Has Ruined My Real Estate Standards
Presenting a hotel porch that made me realize how...desperately I want a porch.
We hope you love the products we recommend! All of them were independently selected by our editors. Just so you know, BuzzFeed may collect a share of sales or other compensation from the links on this page if you decide to shop from them. Oh, and FYI — prices are accurate and items in stock as of time of publication.

This serves as an appreciation post for Zero George, a boutique hotel that allowed me to fulfill my "I have a piazza" dreams for the weekend.
Comprised of restored buildings from 1804, Zero George offers cobblestone alleyways, brightly lit rooms, and (of course) breathtaking outdoor verandas that made me believe in love at first glimpse.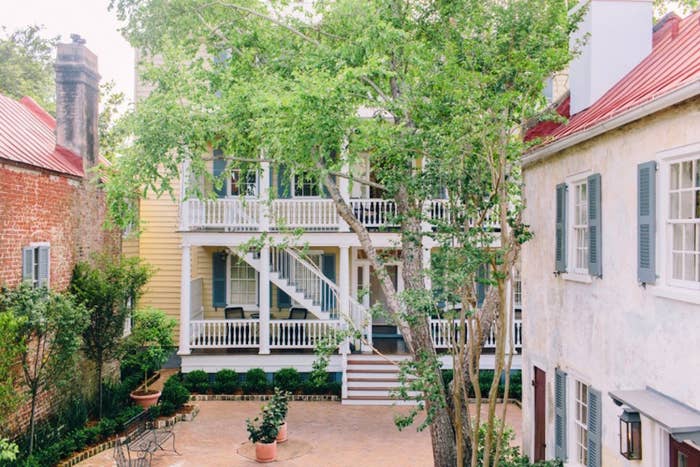 Now if you haven't been to Charleston, it's gorgeous: great places to eat, lots of local shops, the whole nine yards. But you know what really stood out to me? Personally??
The PORCHES. So many Charleston homes have side porches, wraparound porches, verandas, piazzas — and this made me, an NYC native, realize just how unfortunate it is that the closest thing I'll ever get to a giant porch is a fire escape. Alas!
Let's talk complimentary breakfast. From delicious waffles and house-made granola to fancy quiches and biscuits from Callie's Hot Little Biscuit, this spread made my ~protein bar on the go~ attitude completely disappear.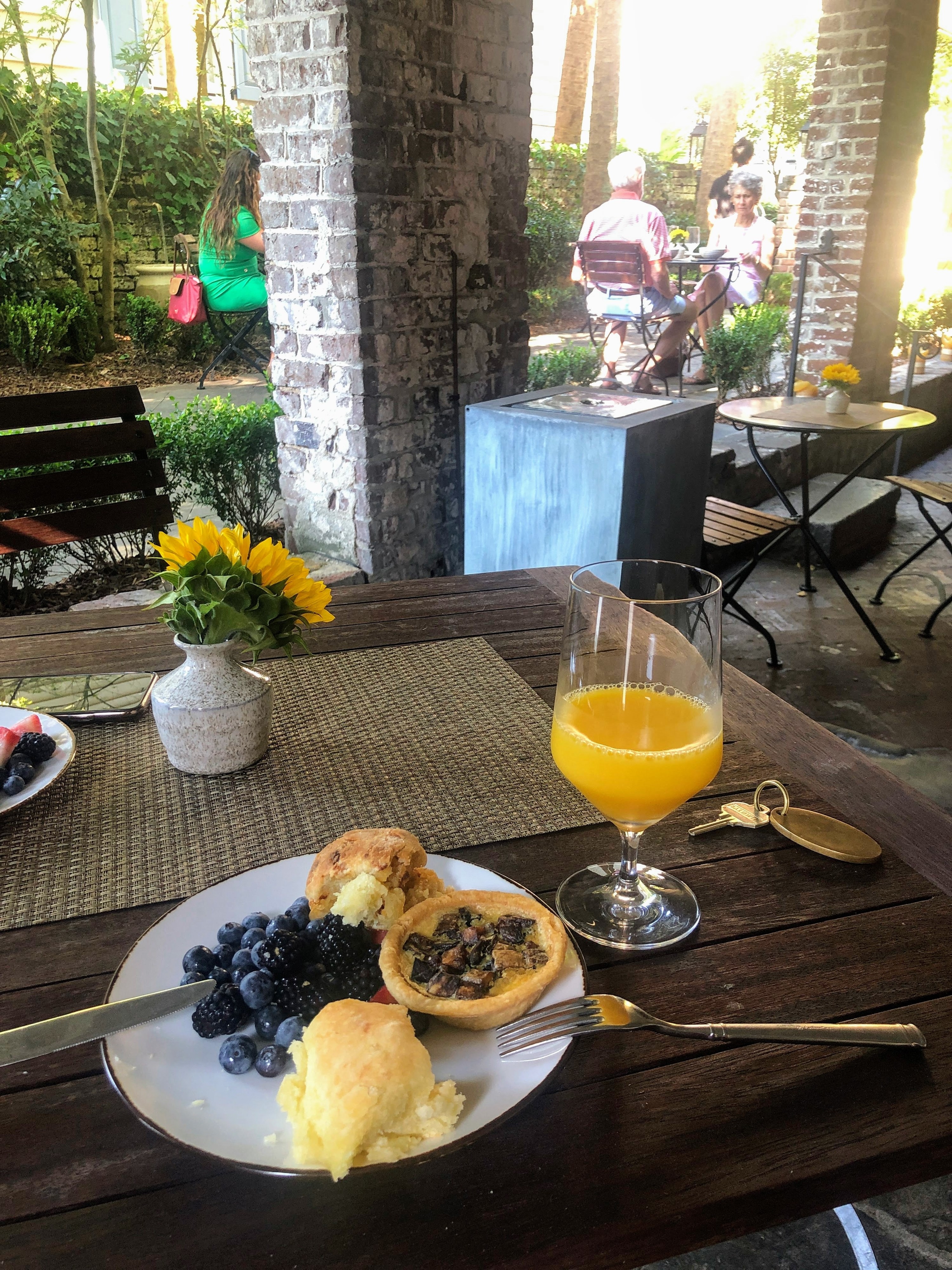 I was also overcome with quaintness due to the complimentary bikes, which are pastel blue and equipped with a basket and cream-colored tires. Instagram story? I had at least 30.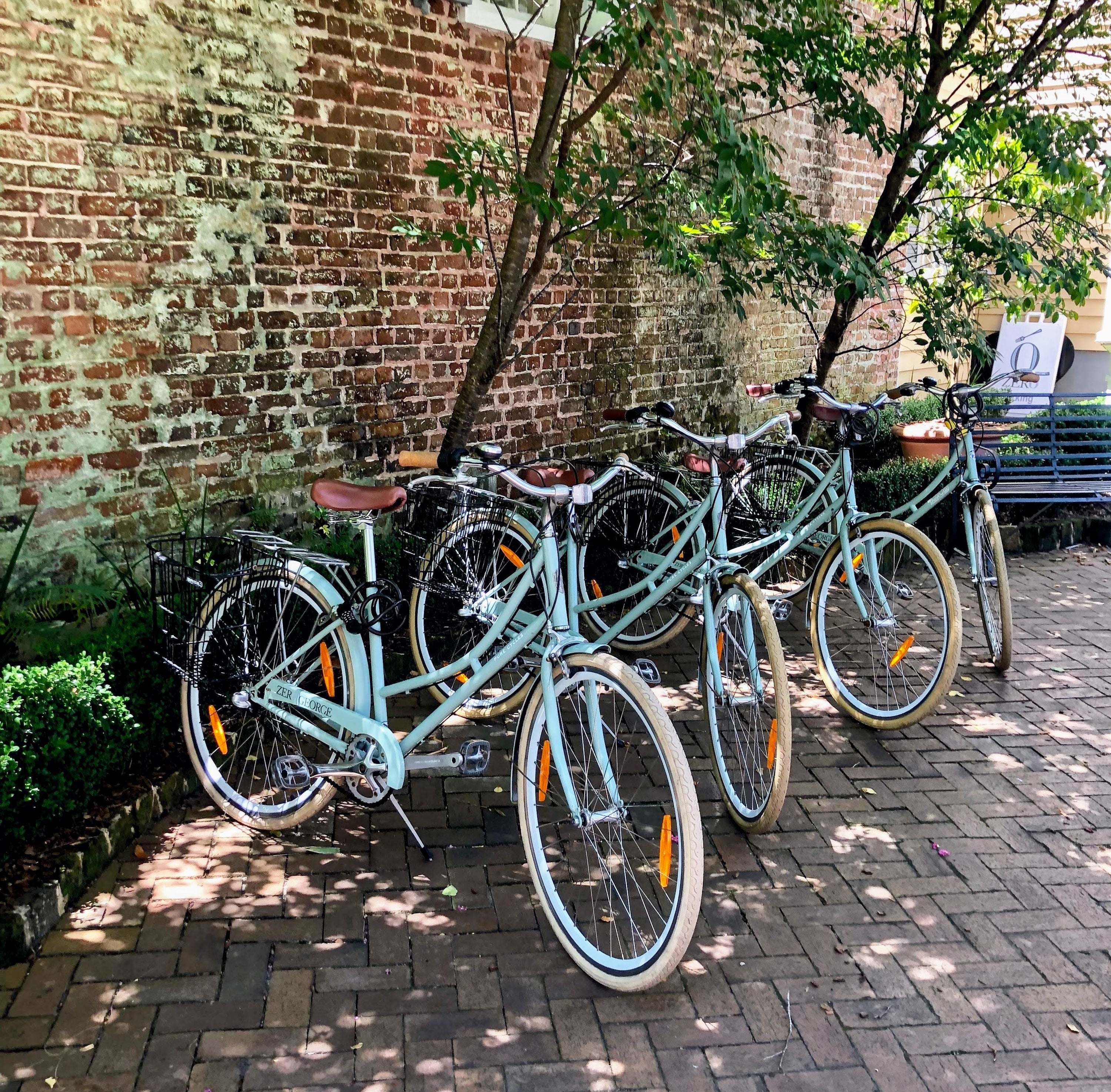 Plus, the on-site Zero Restaurant uses herbs and vegetables from their own garden (as well as local produce) for a luxury meal that doesn't feel like an intimidating fine-dining experience. Each plate was delicious and I struggled to pinpoint which bite was my favorite.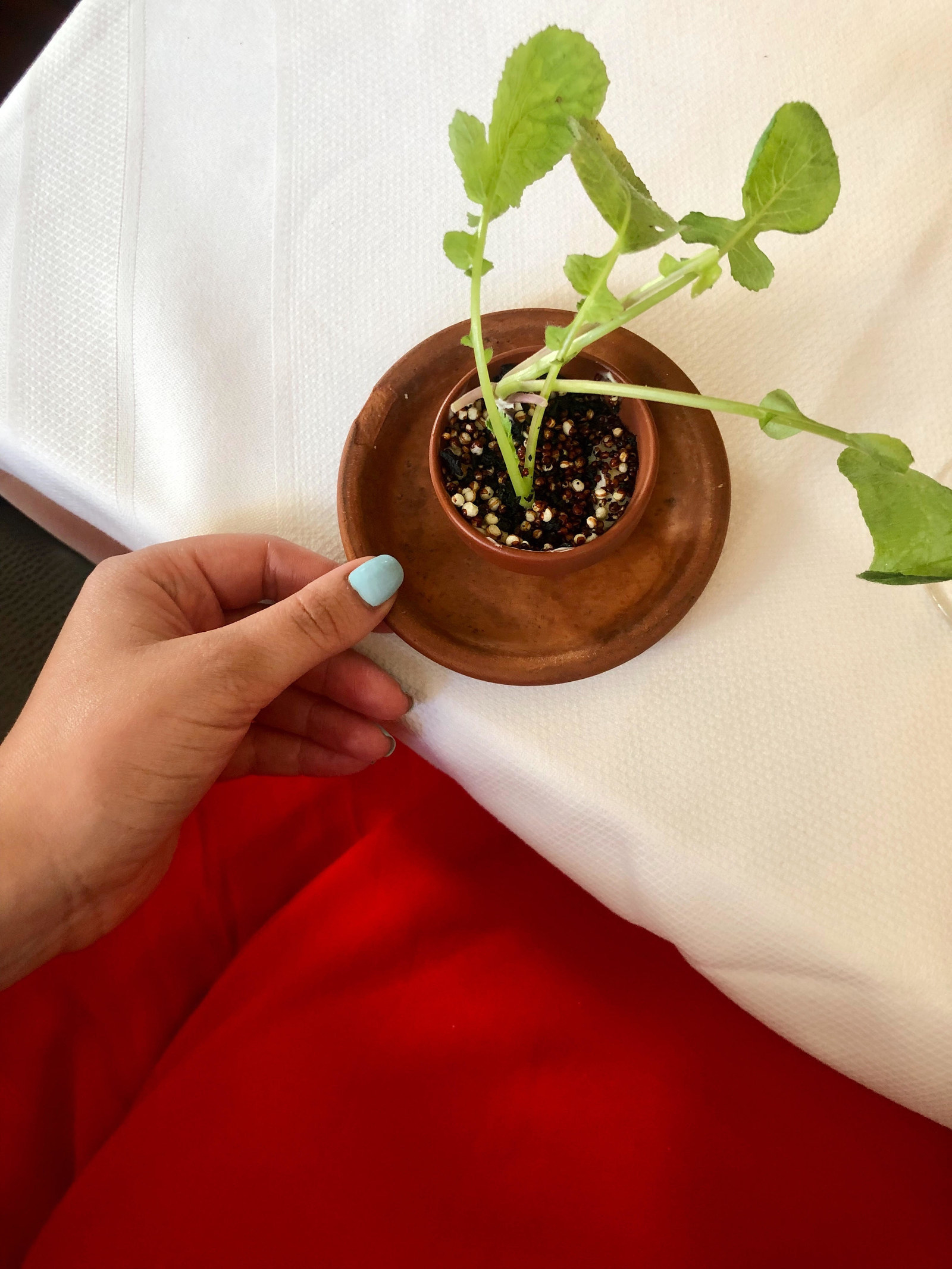 The rooms are also fine I guess — if comfortable beds, natural light, fireplaces, complimentary bottles of water (still and flavored sparkling), fancy coffee, a warm cookie and glass of milk by your bedside every night, etc., is your thing.
And did I mention the nightly (complimentary) wine and cheese pairings?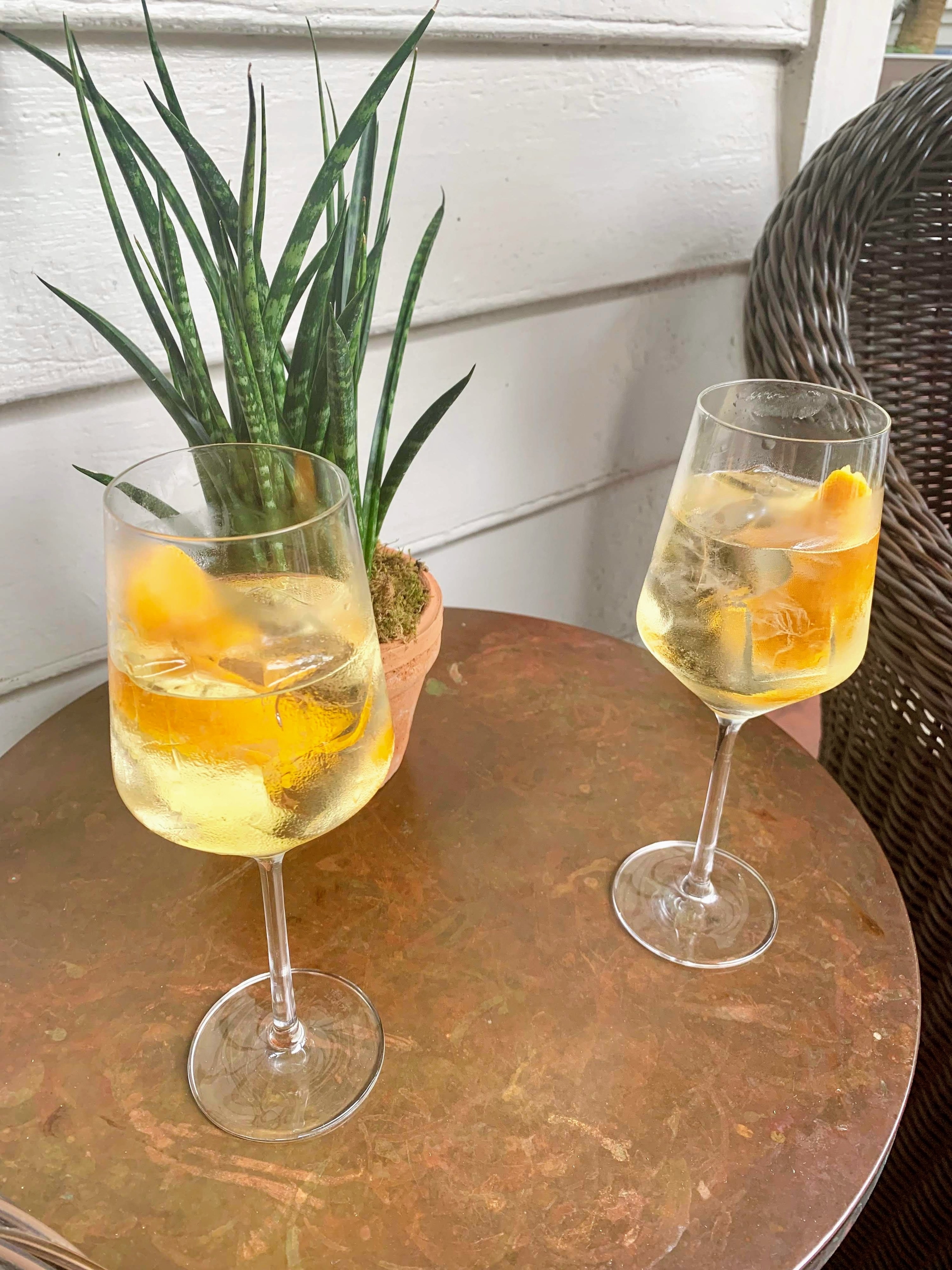 Long story short, Zero George is lovely and worsened my obsession with porches. Someone transport me back there immediately.