We Ordered Glasses Online From Four Different Sites, And Here's What It Was Like
All the dos and don'ts to help you find your perfect pair.
Disclaimer: The American Optometric Association doesn't endorse ordering glasses online. Regardless of the prescription, ordering glasses online from an unregulated source can lead to complications that threaten your health and eyesight. Click here for more tips and information.
When your vision is as poor as Dexter's, you're bound to ask yourself: What's it like to order prescription eyewear online?
There are so many promising online retailers for eyeglasses — plenty with affordable pricing, gorgeous frames, and fantastic return policies. But, above all, they offer the priceless gift of convenience: meaning you can eat Nutella out of the jar, in your pajamas, at the same time you're selecting the best frames for your face shape and choosing the lenses that'll correct your vision. In short, 2017 is a damn miracle.
If you're in the market for new frames, there are a handful of helpful tips to keep in mind before ordering prescription eyewear online.
We spoke with Andrea Thau, OD, immediate-past president of the American Optometric Association, and here are the main takeaways when it comes to purchasing glasses online:
• First and foremost, be sure to consult your optometrist before ordering online. This will guarantee an accurate prescription and a proper pupillary distance (PD) measurement. Speaking of PD...
• Your PD basically tells you where the center of each lens needs to be in relation to your eye. Don't guess this number! This measurement is not included on your usual written prescription, so make sure to specifically ask for it following an eye exam.
• Don't order prescription eyewear online for children and nonverbal patients; this should always be done in person.
• Certain prescriptions will be more expensive. Progressive lenses — aka ones that integrate a progression of lenses for all viewing distances, if you need glasses for both reading and for far-distance sight — will cost more than single-vision lenses, for example.
• You'll want to make sure that your frames are the perfect fit. If they feel too tight or too loose, send 'em back! Not only is this a you-should-be-comfortable thing, but glasses that don't properly fit can cause headaches and vision problems in the long run.
To get a sense of what the experience of ordering glasses from various online retailers was like, we, the brave souls at BuzzFeed, decided to test out four popular ones: Zenni, EyeBuyDirect, Warby Parker, and Coastal.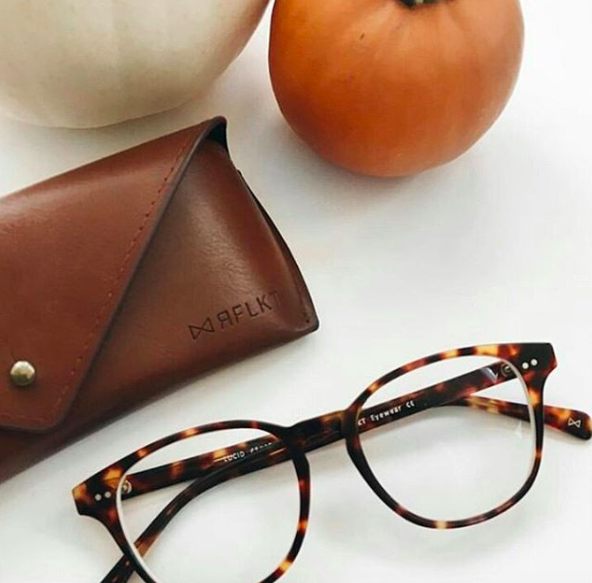 1.
EyeBuyDirect lets you wear your glasses for 14 days. Not totally satisfied? Just send 'em back.
2.
Zenni prides itself on stylish, trendy prescription glasses that won't break the bank. I'm talking pairs that cost under $20. (Yes, really!)
3.
Warby Parker is one of the most popular online retailers, known for its super-helpful at-home try-on feature.
4.
Coastal banishes thick-AF lenses by offering base lenses that are 22% thinner than those available through other retailers.
In conclusion...
Get more info about these retailers (plus seven others) here.
To schedule an appointment with a doctor of optometry, visit the American Optometric Association.
These glasses were provided to BuzzFeed for review free of charge.