To stop the spread of the coronavirus, right now it's important to avoid nonessential travel and practice social distancing, as recommended by health authorities around the world. We hope you'll find our content a joyful distraction that's entertaining, inspiring, or worth bookmarking for a future trip.
Stay safe and informed by checking government health sites and following our latest coverage. Oh, and please wash your hands.
1.
Iceland is home to some of the most stunning nature and scenery you'll ever have the pleasure of eyeballing. We're talking waterfalls, tectonic rifts, northern lights, and geysers.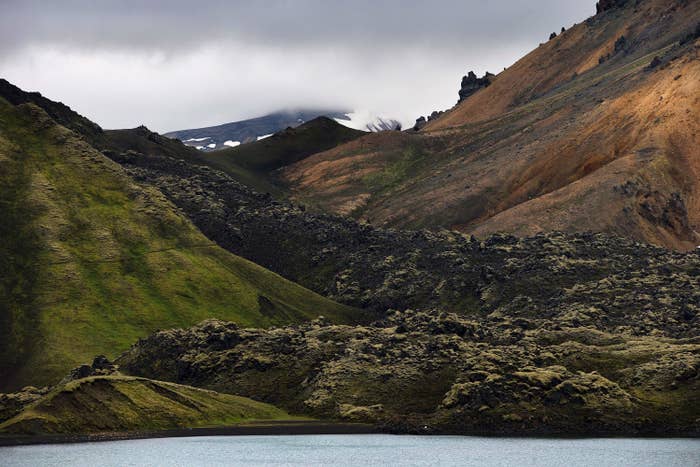 2.
Like, behold! A very casual lava field and definitely something you could find in your own backyard.
3.
*adds walking through Breiðamerkurjökull glacier to list of things to do when this quarantine is over*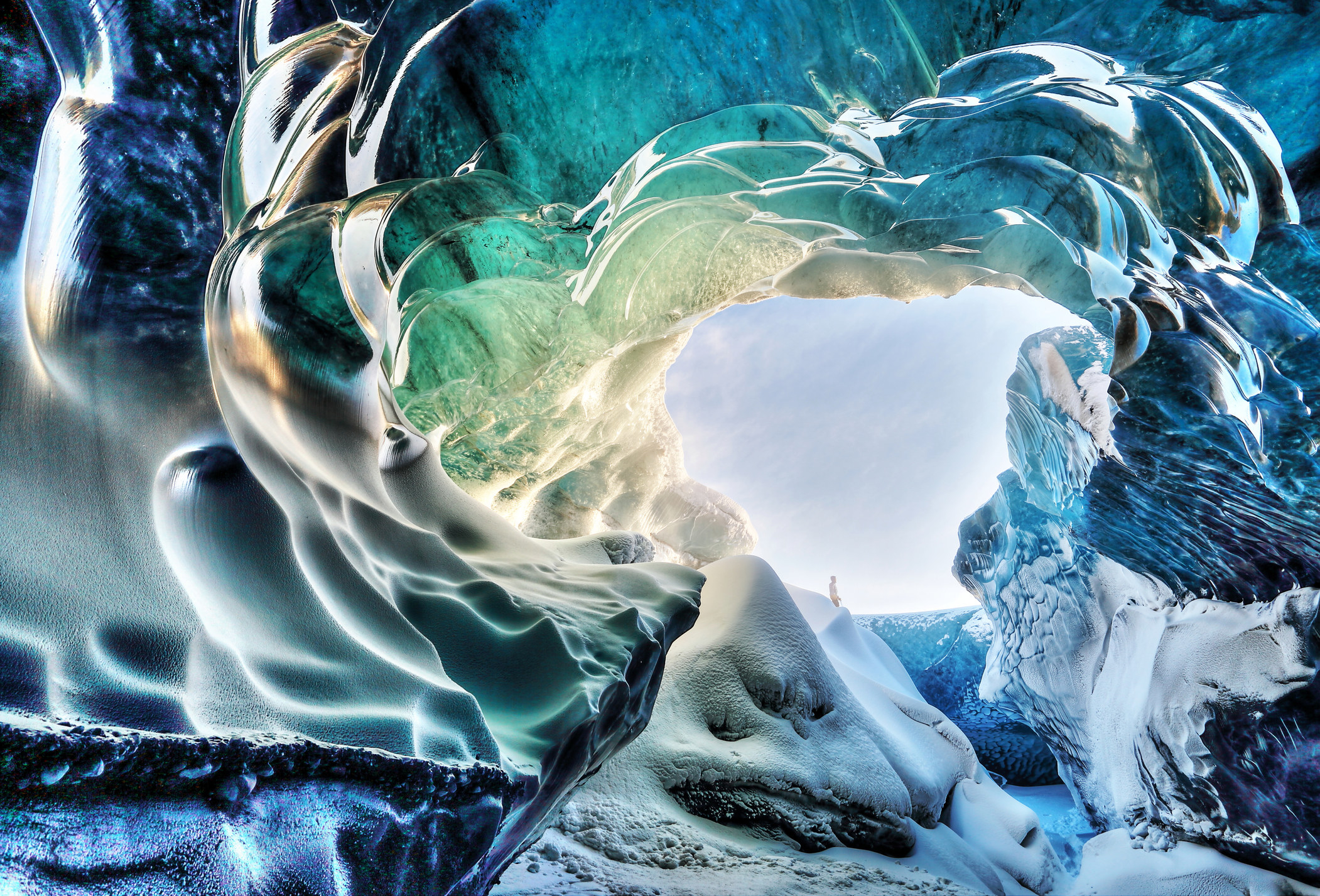 4.
Let's give one more round of applause to this glacier because I can't get over it.
5.
I've now realized that diamond jewelry is very overrated and that I'd much rather traipse through a lagoon of diamonds (well, sparkly glaciers, but close enough).
6.
I guarantee you'll re-watch this video of The Great Geysir at least, hmm, maybe one trillion times whilst social distancing.
7.
If you've scrolled down this far and assumed that the below is a photo of Mars, you'd be wrong — it's actually the Námafjall geothermal area in Iceland.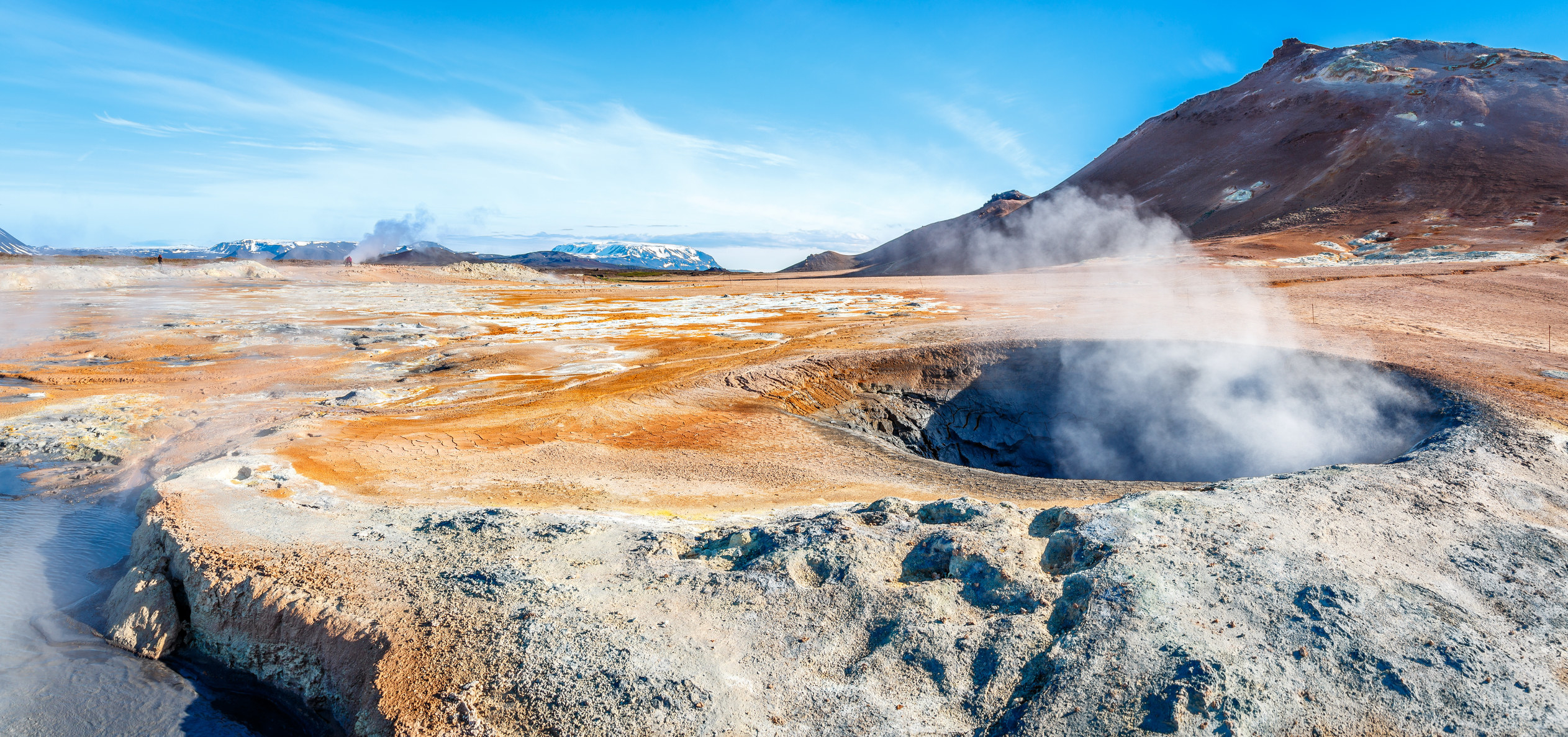 8.
Quite frankly, the entire country of Iceland (and these northern lights) strike me as something I'd see through a telescope.
9.
None of the beaches by my house look like this and now I demand a refund on life.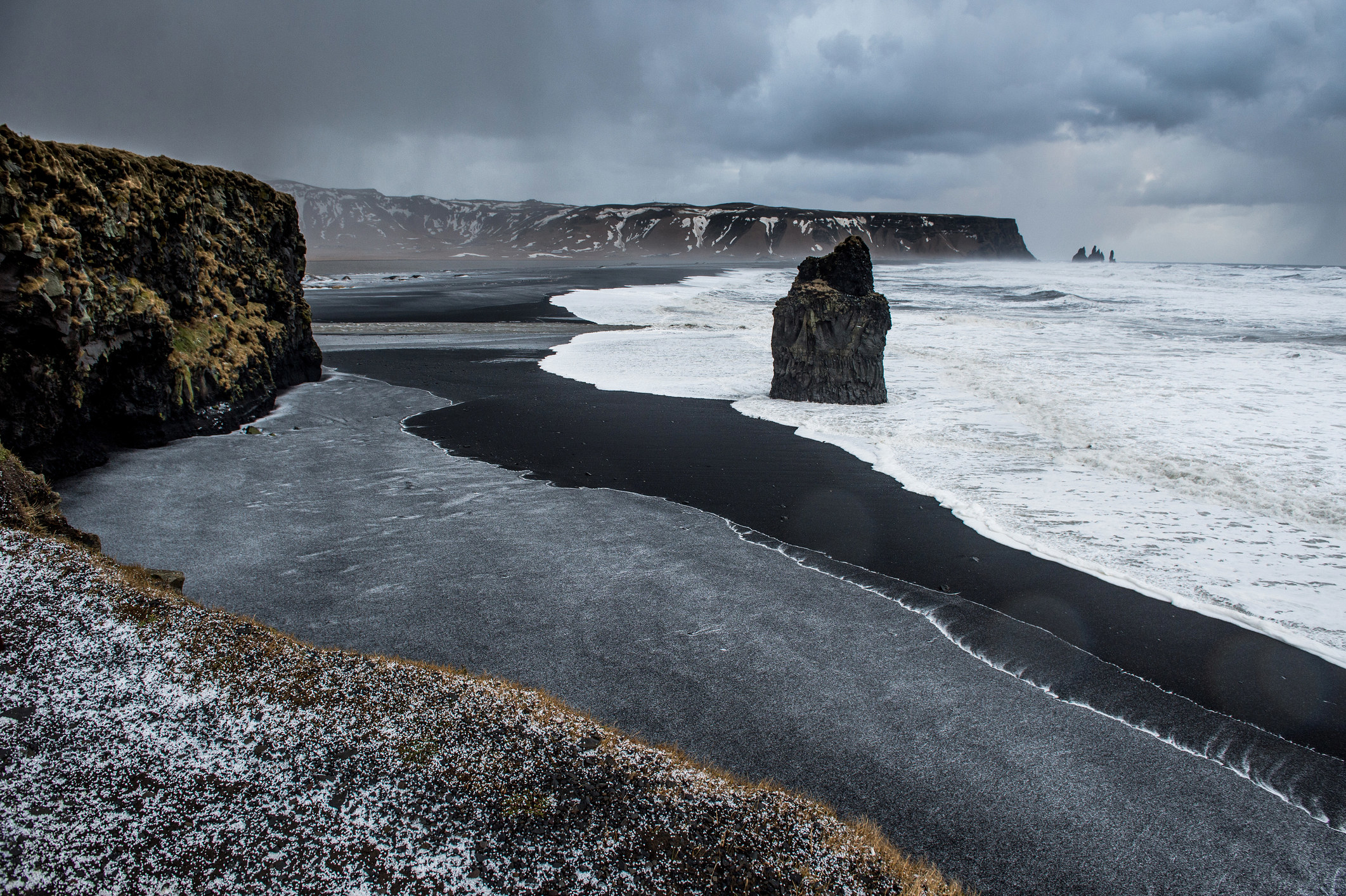 10.
I'm sorry, but I've just launched you into a lifelong obsession with puffins and their adorable orange feet.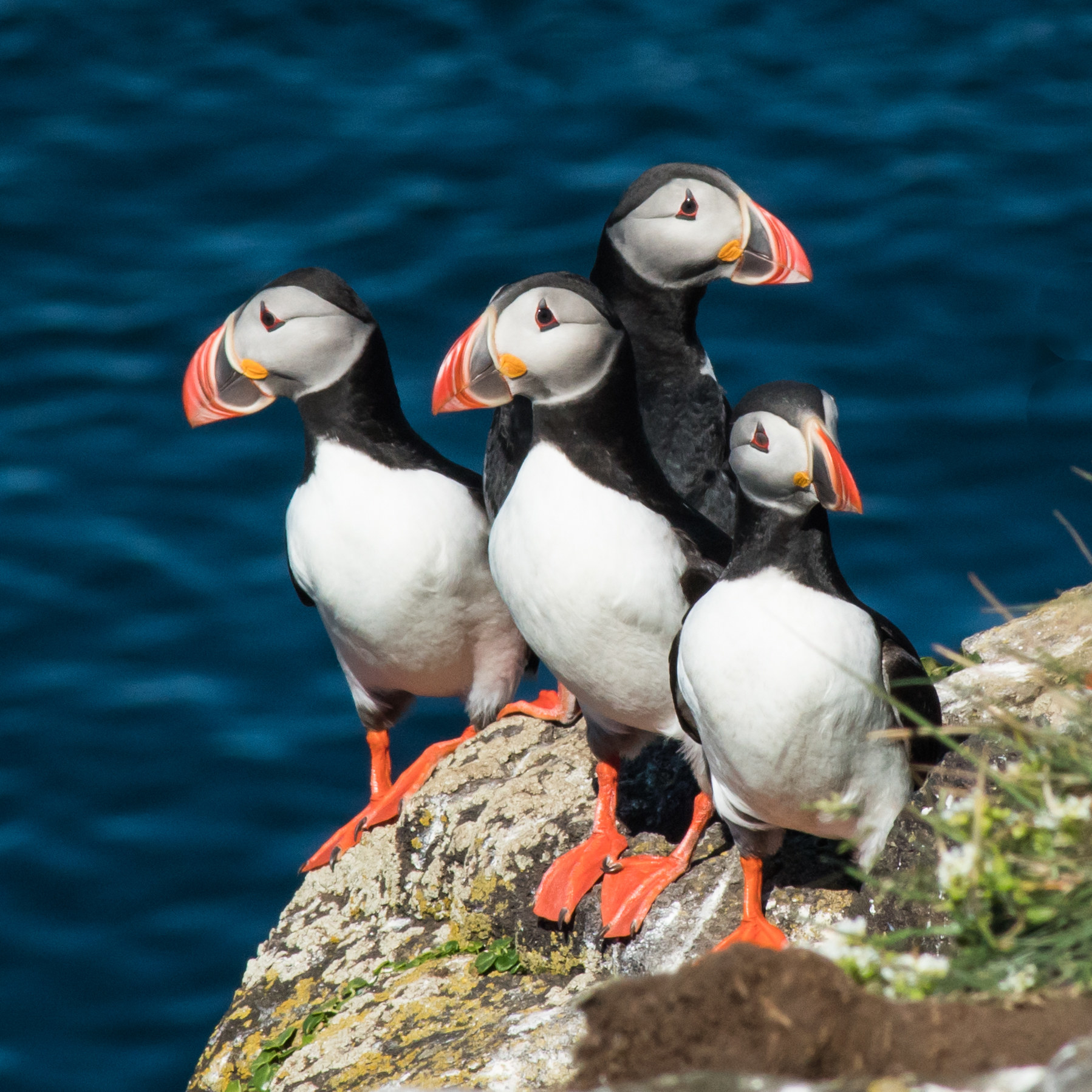 11.
I would — and I cannot stress this enough — die for this Icelandic horse.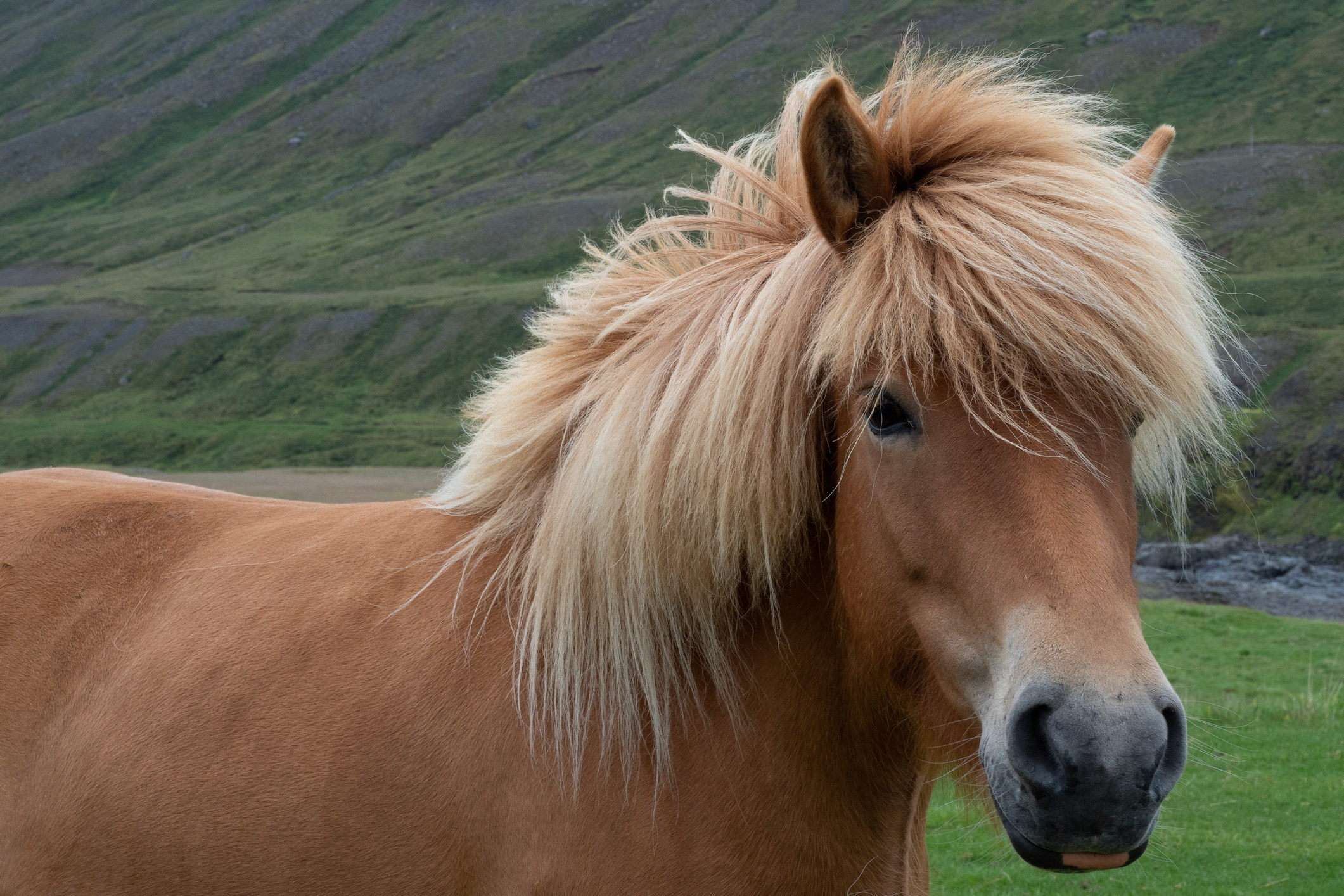 12.
The Skógafoss waterfall is gorgeous on its lonesome, but when you throw a rainbow in there? Unbelievable. (READ: To keep yourself entertained, say "Skógafoss" ten times fast.)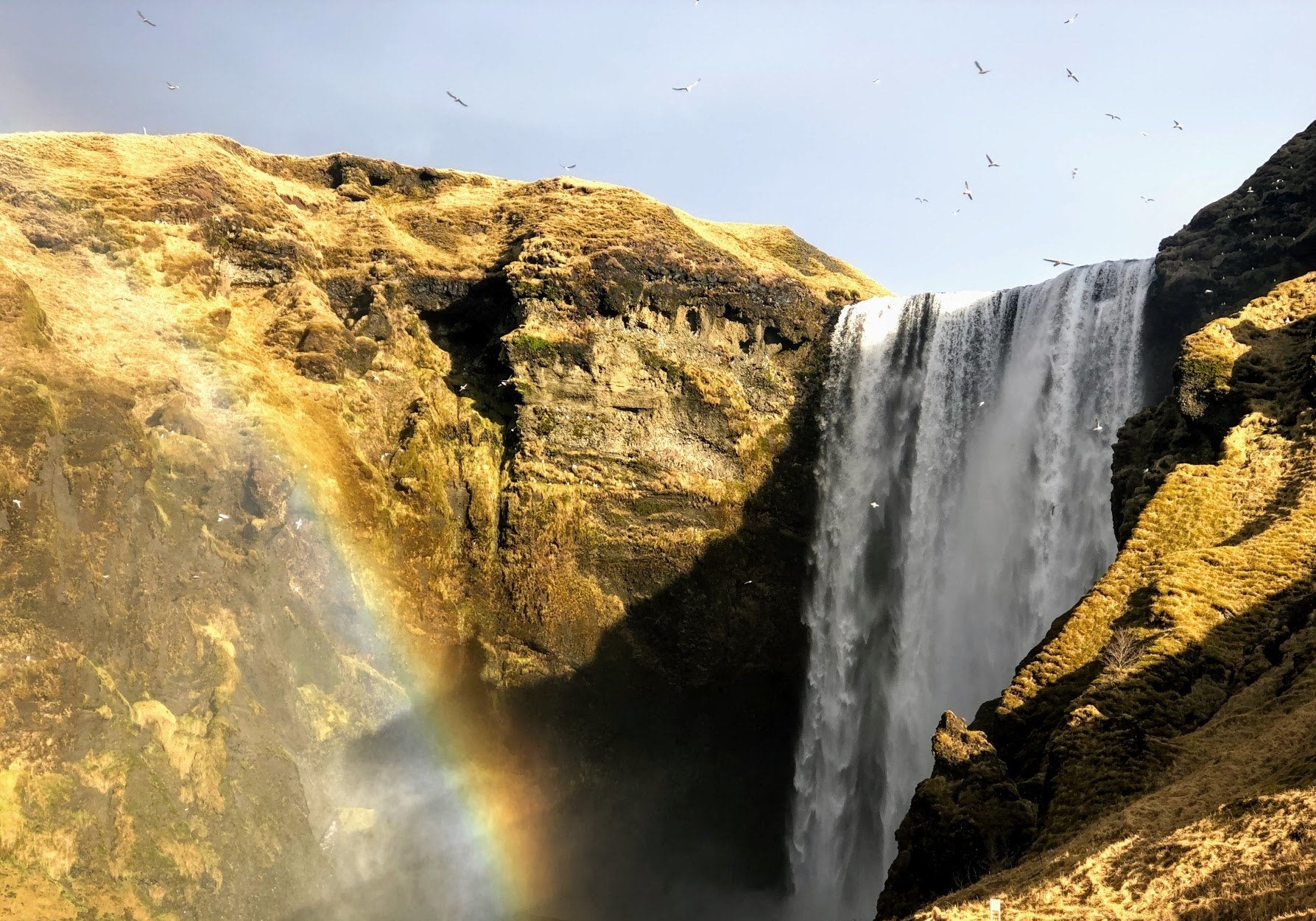 13.
These floating icebergs upon a glacier lagoon are a prototype for the gates of heaven, probably.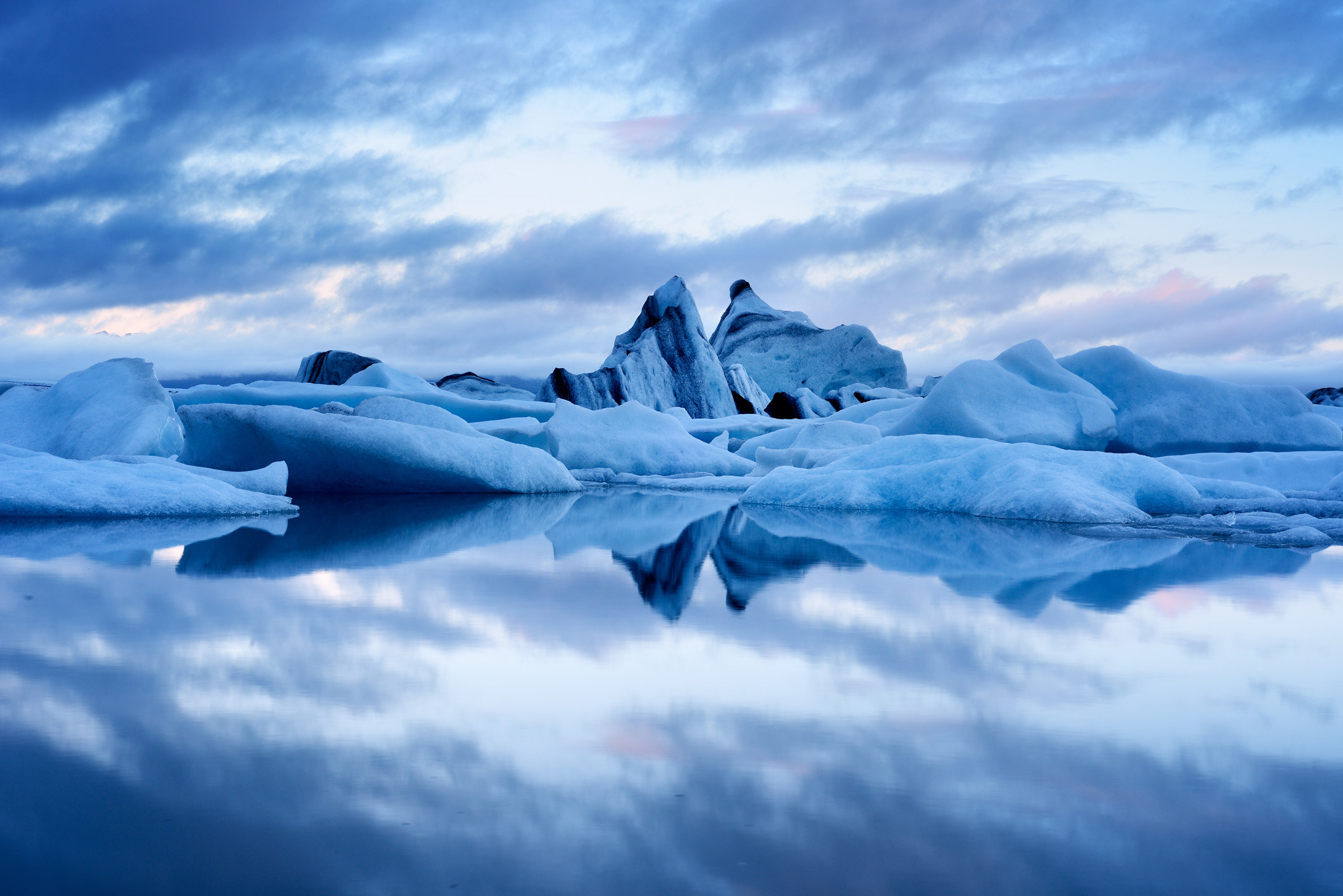 14.
Observe the North American and Eurasian tectonic rift at Thingvellir National Park, which is not at all terrifying or impressive.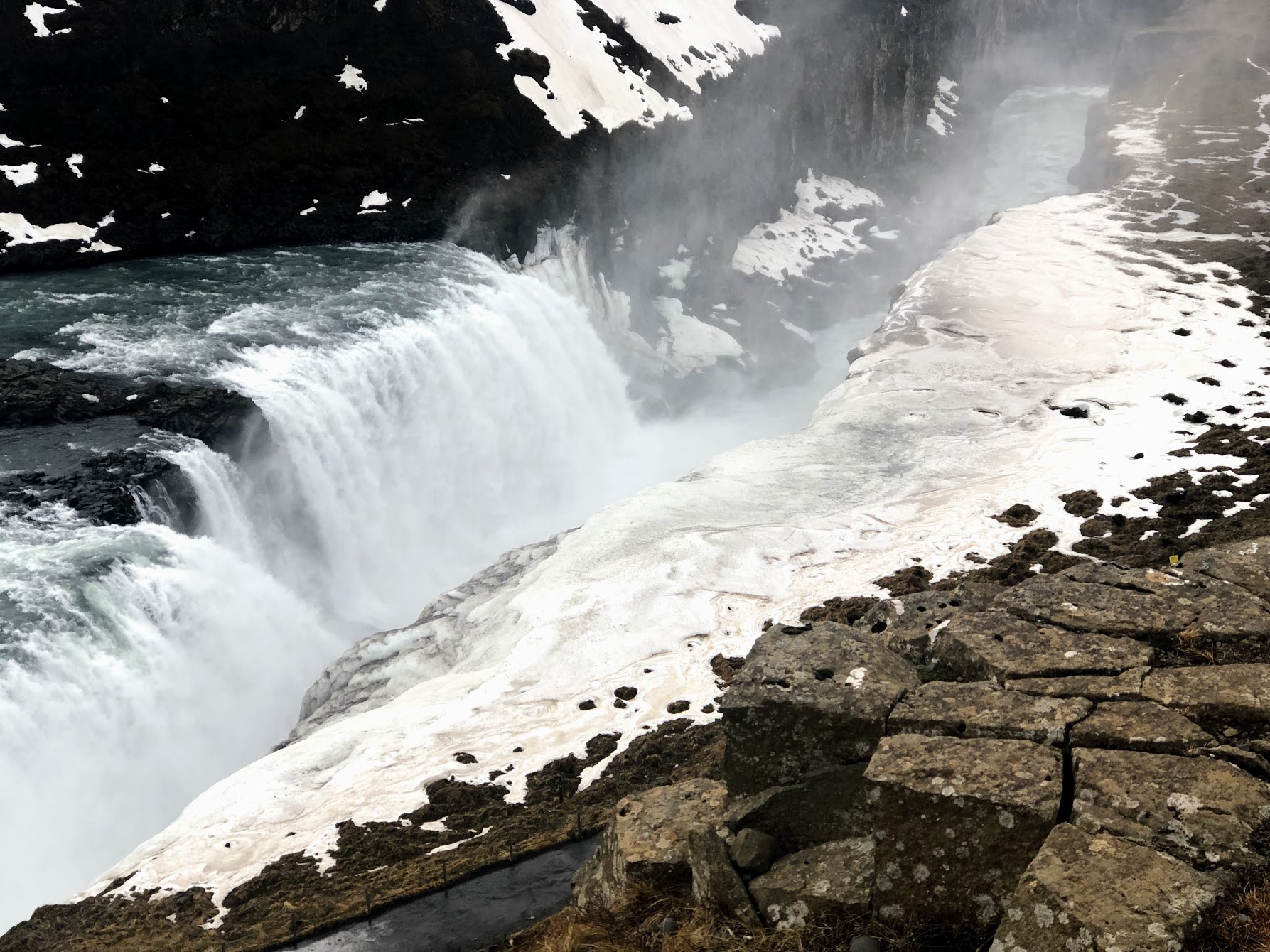 15.
10/10 would leave the comfort of my own home to walk around the Háifoss waterfall, thank you very much. (But I won't! Because I'm social distancing! And you should be, too!)
16.
Let's throw in a photo of the Blue Lagoon that you have undoubtedly seen on your Instagram explore. As a treat.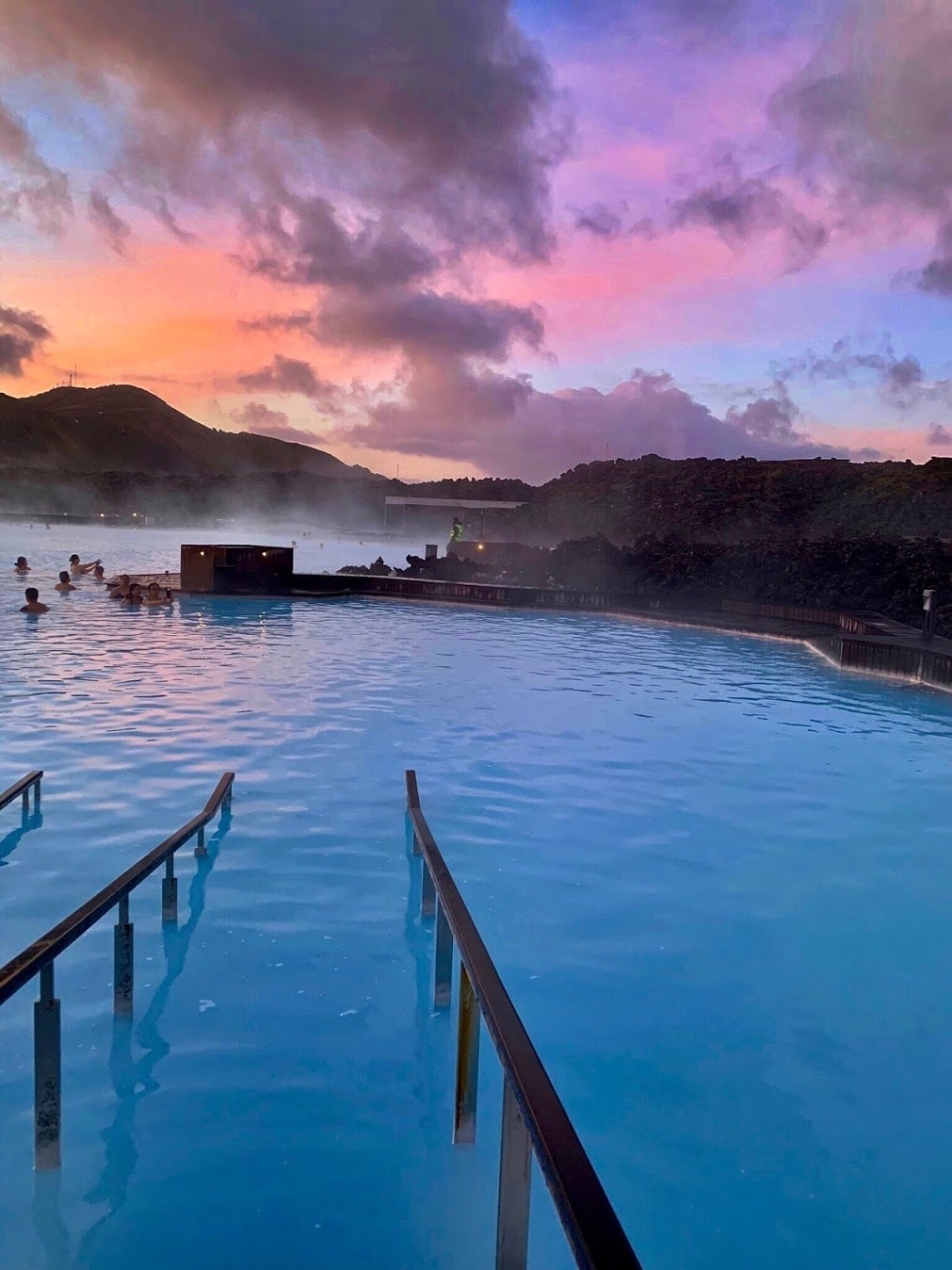 17.
More! Freaking! Lava!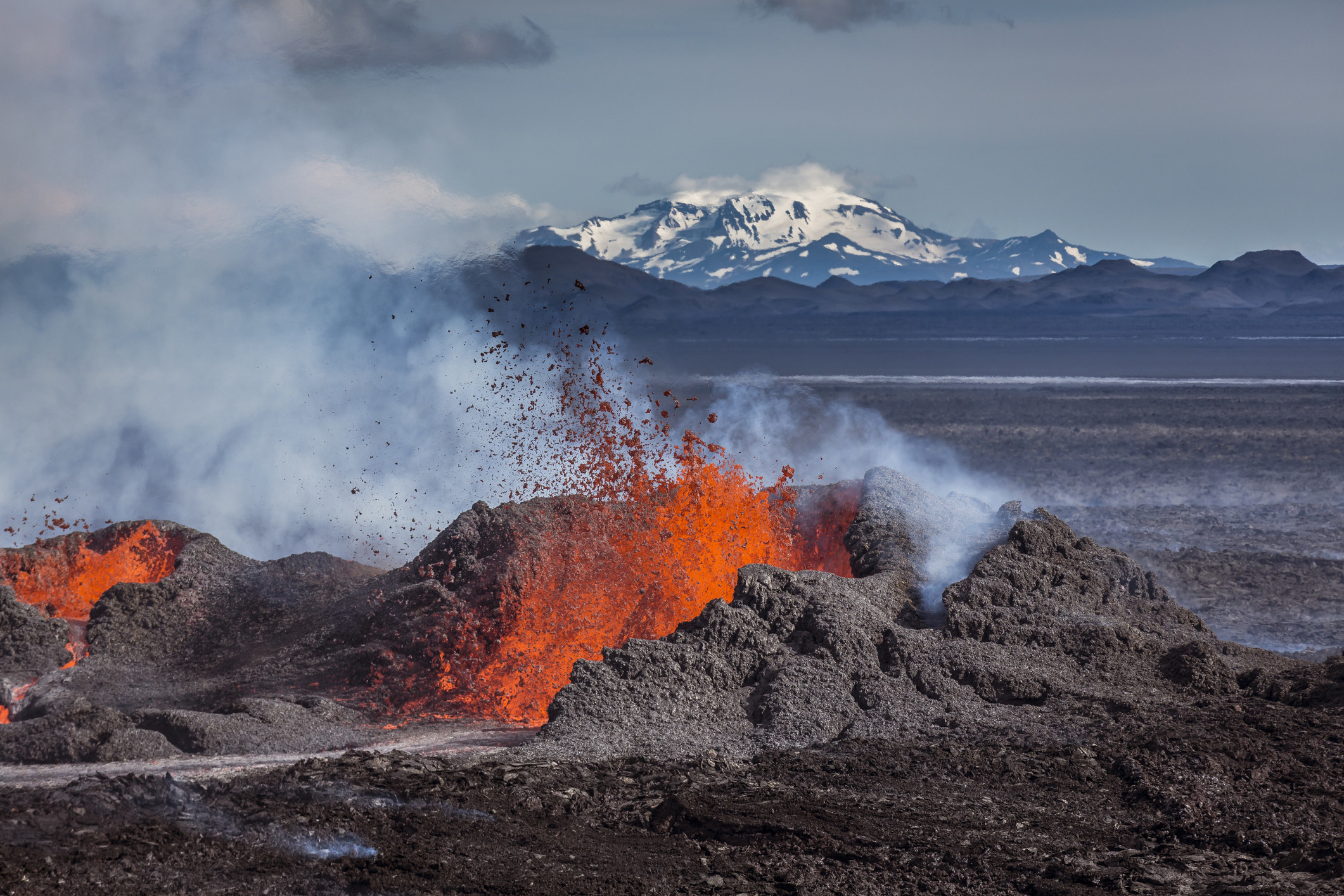 18.
Breath? Lost. Jaw? Dropped. That's probably your reaction to the stunning Kerið volcanic crater lake pictured below.
19.
In conclusion, if you'd like to take a space trip but have not completed the prerequisites necessary to become an astronaut – visit Iceland one day. The difference between the two is minor.