This Cheap Mattress Topper Will Have You Snoring In No Time
Stop counting sheep, start getting sleep.
We hope you love the products we recommend! All of them were independently selected by our editors. Just so you know, BuzzFeed may collect a share of sales or other compensation from the links on this page if you decide to shop from them. Oh, and FYI — prices are accurate and items in stock as of time of publication.
My future mattress will be made from magical feathers that produce no back pain. However, the one I currently have is terrible — and I needed an inexpensive solution.
Luckily, I found this budget-friendly memory foam mattress topper ($36.89) that provides the perfect amount of cushiony support and has me snoring in no time.
And apparently, I am NOT the only life affected by this amazing cloud cushion.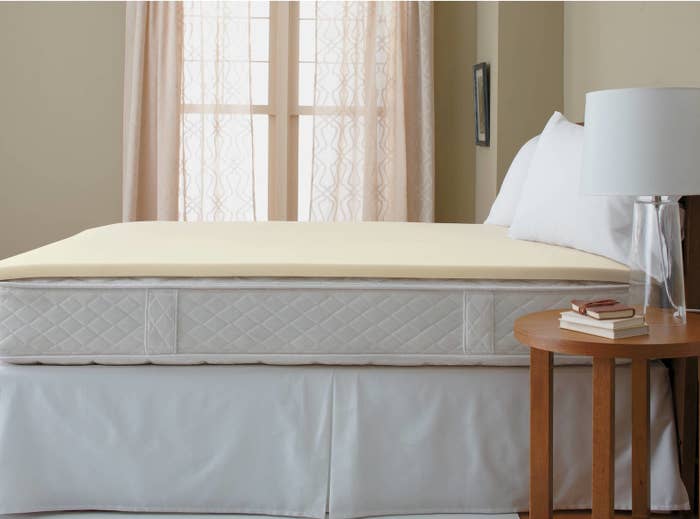 💤 Let's put sheep out of business, once and for all 💤