We hope you love the products we recommend! All of them were independently selected by our editors. Some may have been sent as samples, but all opinions and reviews are our own. Just so you know, BuzzFeed may collect a share of sales or other compensation from the links on this page if you decide to shop from them. Oh, and FYI — prices are accurate and items in stock as of time of publication.
The coronavirus pandemic is still impacting travel, and destinations around the world have different COVID-19 restrictions in place. Always check and adhere to local government policies as you're planning any future trips.
My telltale sign of "I've entered adulthood" is the fact that I look back at my college travel years and shudder. $15 for that shared Edinburgh hostel? Great location. Fond memories. But the bedsheets hadn't been changed since its opening in 1873 and I had to sleep with one eye open.
But my humble wallet reminds me that ritzy hotels aren't always on budget...or so I had thought. Enter Hotwire Hot Rates, my favorite conversation topic and the best thing I've tried since Nutella and sliced bread.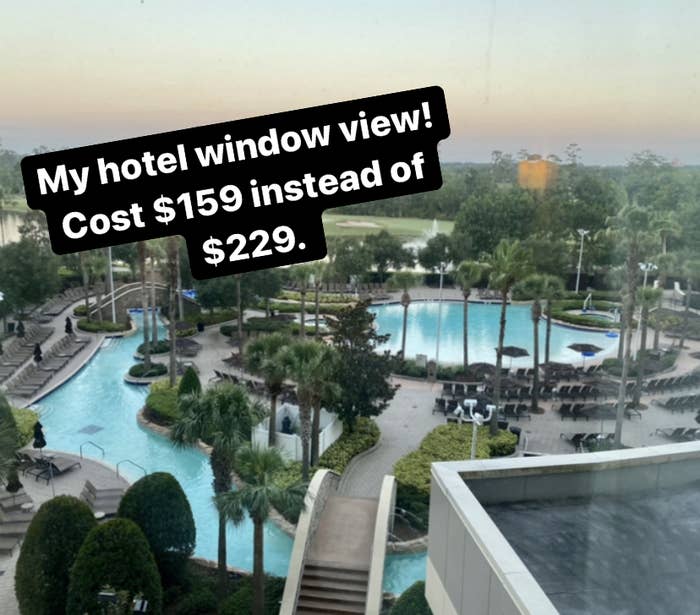 When you go to search for a property on Hotwire, you'll scroll past generic images emblazoned with "Hot Rate" in blood red font. All major details are listed: star rating, discount percentage, included amenities, Expedia rating, and general location. The kicker? The name of the hotel remains anonymous.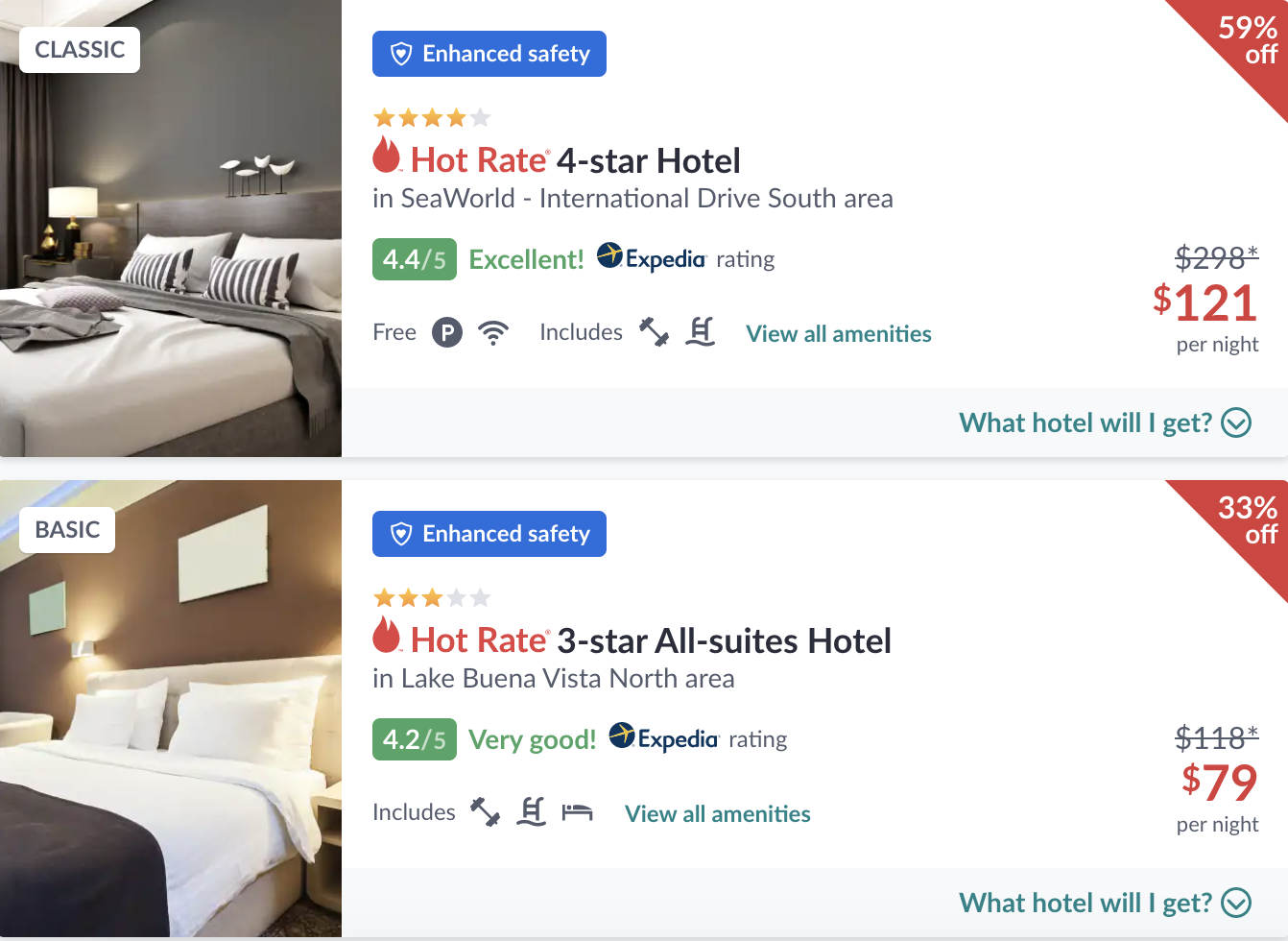 I recently stayed at Hilton Orlando-Bonnet Creek Resort on a trip to Disney, paid $159 instead of $229 per night, and saved a total of $210 for three nights.
And I mean...this hotel was *really* nice and I paid essentially the same dollar amount I would have for an Airbnb or three-star spot. My fiancé walked in and couldn't believe we were staying there.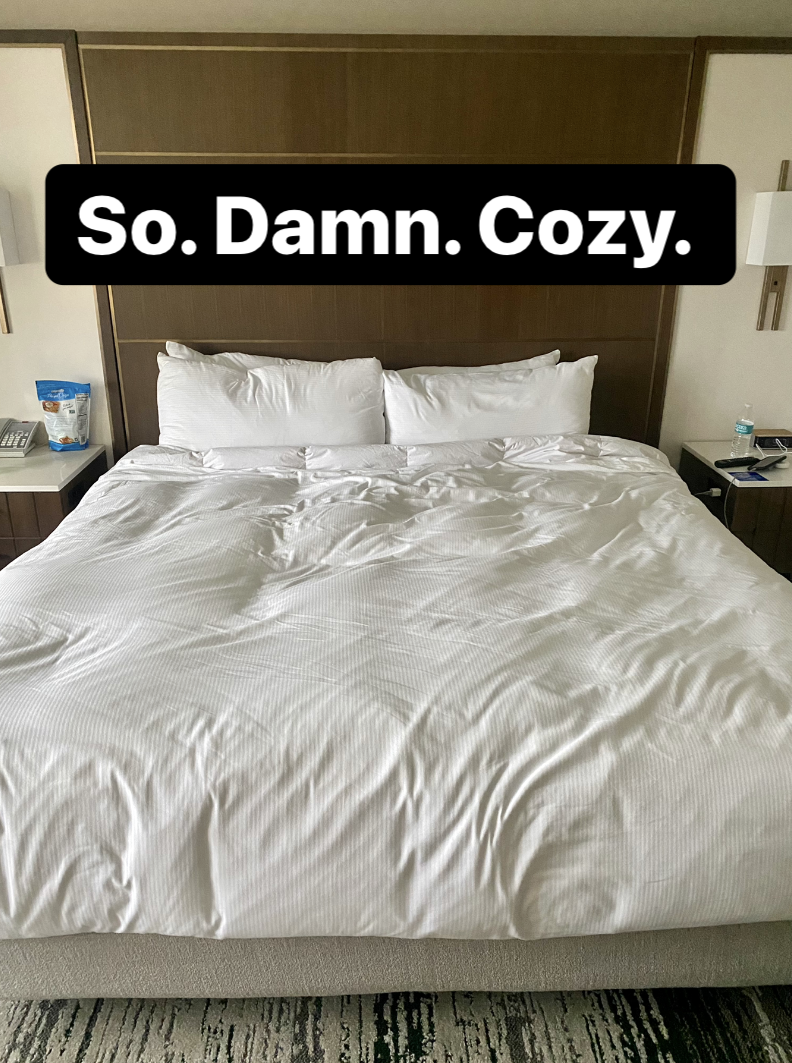 And this isn't just a one-off success story! I've stayed at the Sofitel in Sydney for $105/per night (instead of $246). The Hilton Boston Back Bay for $92/per night (instead of $192). The Nomo Soho for $92/per night (instead of $142).
When it comes to Hot Rates, there are two major drawbacks (and one major tip) you should be aware of: You don't definitely know what hotel you'll get and it's non-refundable once you hit book.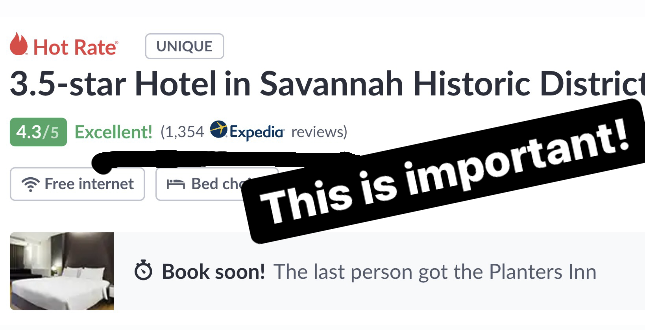 However, you can sometimes figure out the hotel you'll land. Hot Rates listings typically show three potential options with the idea that you'll get *one* of the three: Simply cross-reference the number of reviews and ratings with Expedia and bam! That's likely the property.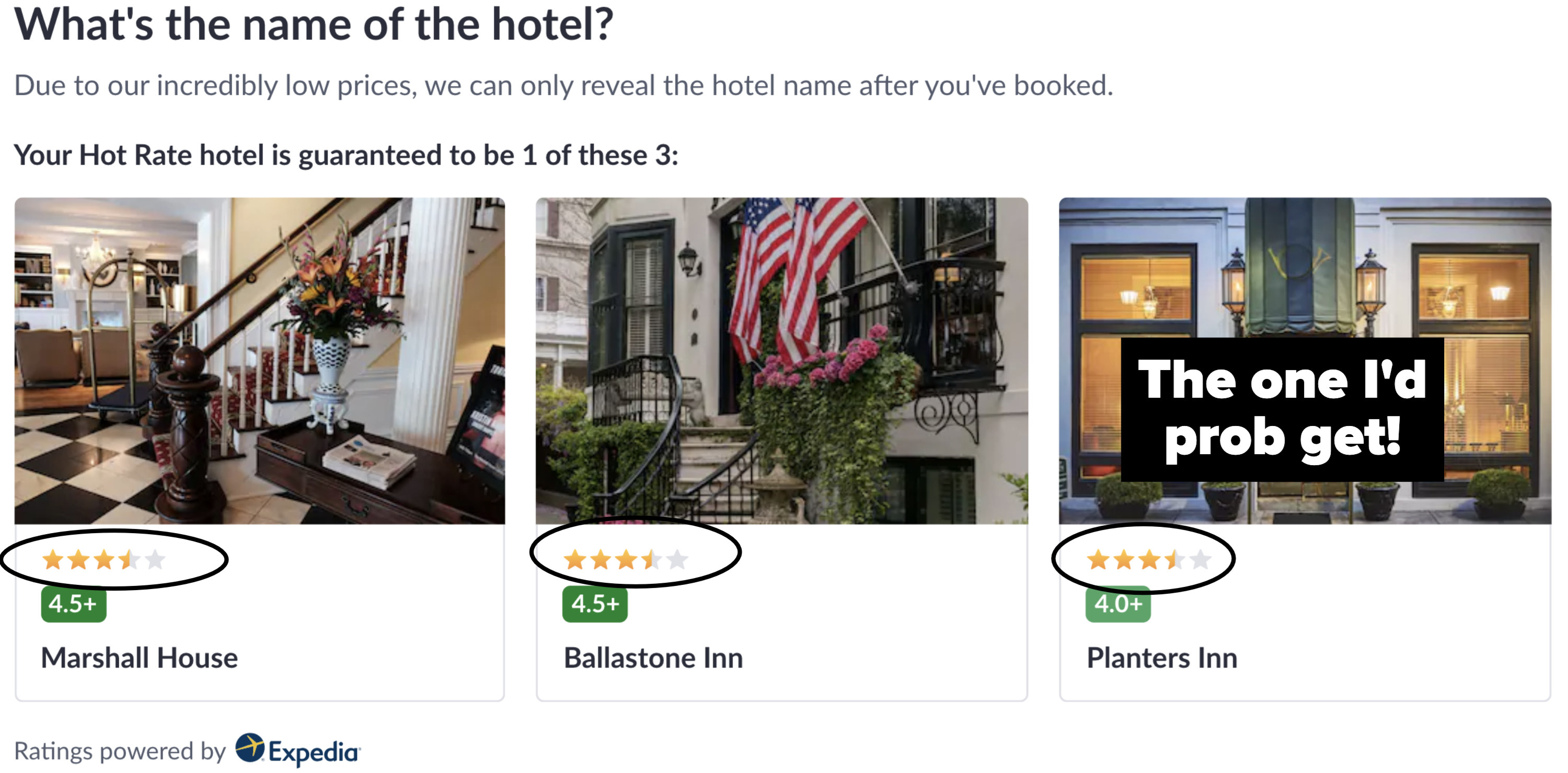 In conclusion, Hotwire Hot Rates is the bees knees if you love to travel but hate spending an inordinate amount of money. You'll save big bucks — and globetrotting will feel so much sweeter when you don't have to sleep in a lumpy bed, in a not-prime location, with poor plumbing. Not that I know from experience.