I had never been on a cruise before because I assumed I would hate it. What I expected: bad food, screaming children, crowded pools, the smell of chlorine (because of said crowded pools), and bad drinks with a guaranteed side of hangover.
What I got aboard Valiant Lady, Virgin Voyages' newest cruise ship: fantastic food, top-tier entertainment, an incredibly curated space, and awesome cocktails.
I took the maiden voyage of the seven-night ~Irresistible Med~ cruise that docked in Barcelona, Toulon, Marina di Carrara, Ajaccio, Cagliari, and Ibiza. TLDR: I saw Spain, Italy, and France in the span of a week.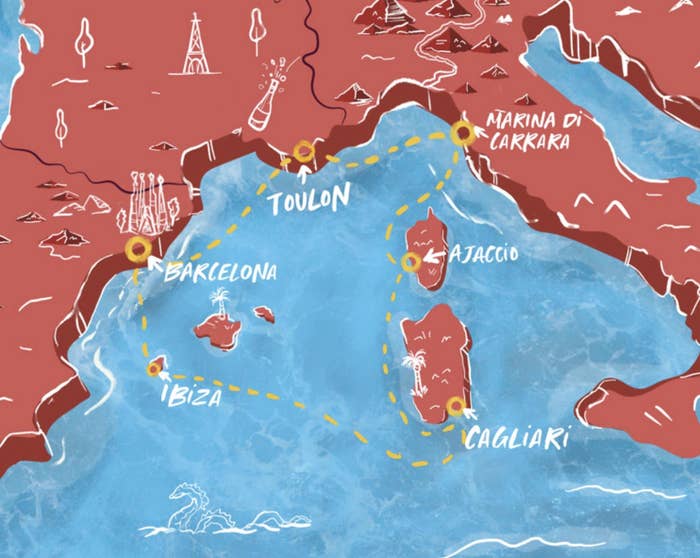 There are three basic cabin types: Insider ($1,842), Sea View ($2,090), and Sea Terrace ($2,337). A major note is that there's always some kind of pricing special — you can currently snag a terrace room for $1,753, for example.
There are over 20 restaurants, each with a premium feel that requires reservations. And the food = genuinely awesome.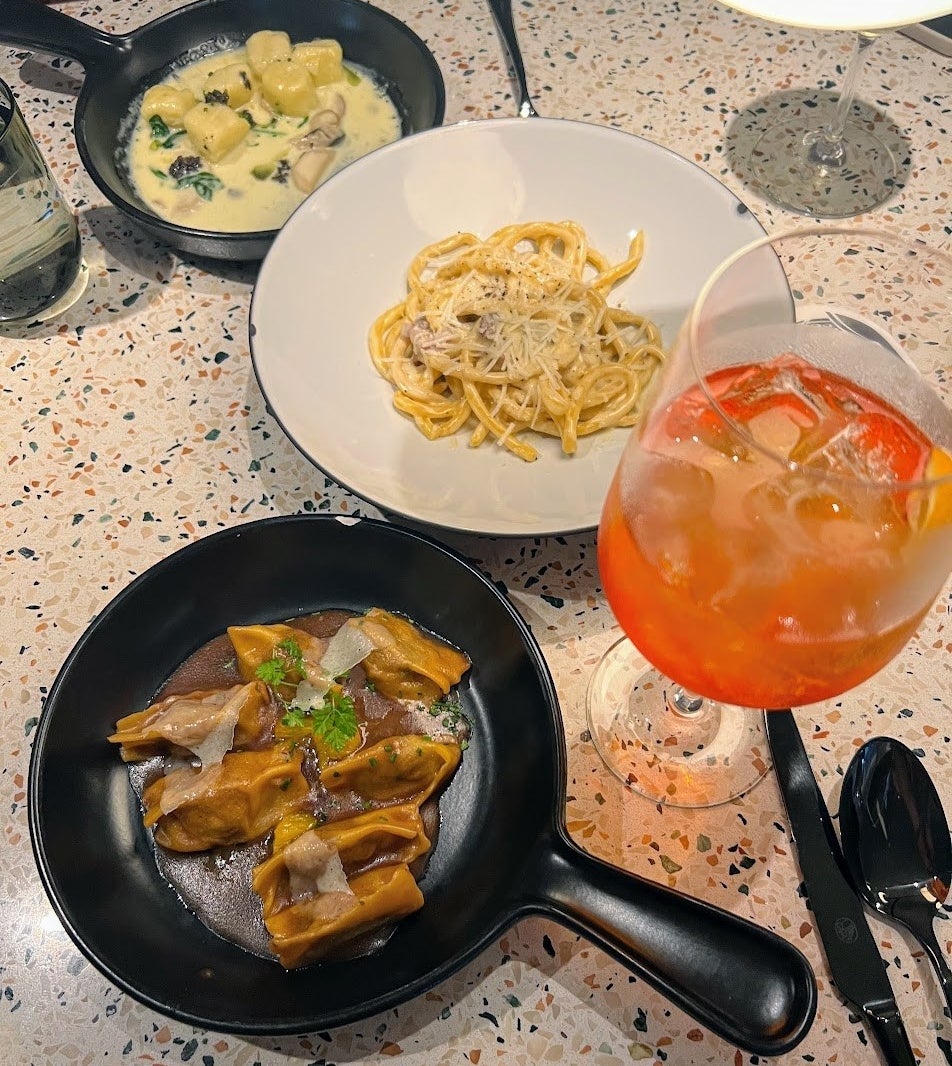 While food is included in your cruise price, alcohol is not — and that's kind of a good thing.
You can schedule off-boat excursions dubbed "Shore Things."
And while the food is awesome, the cocktails are great, and the Shore Things are well-curated, entertainment is the secret sauce that makes Valiant Lady spectacular.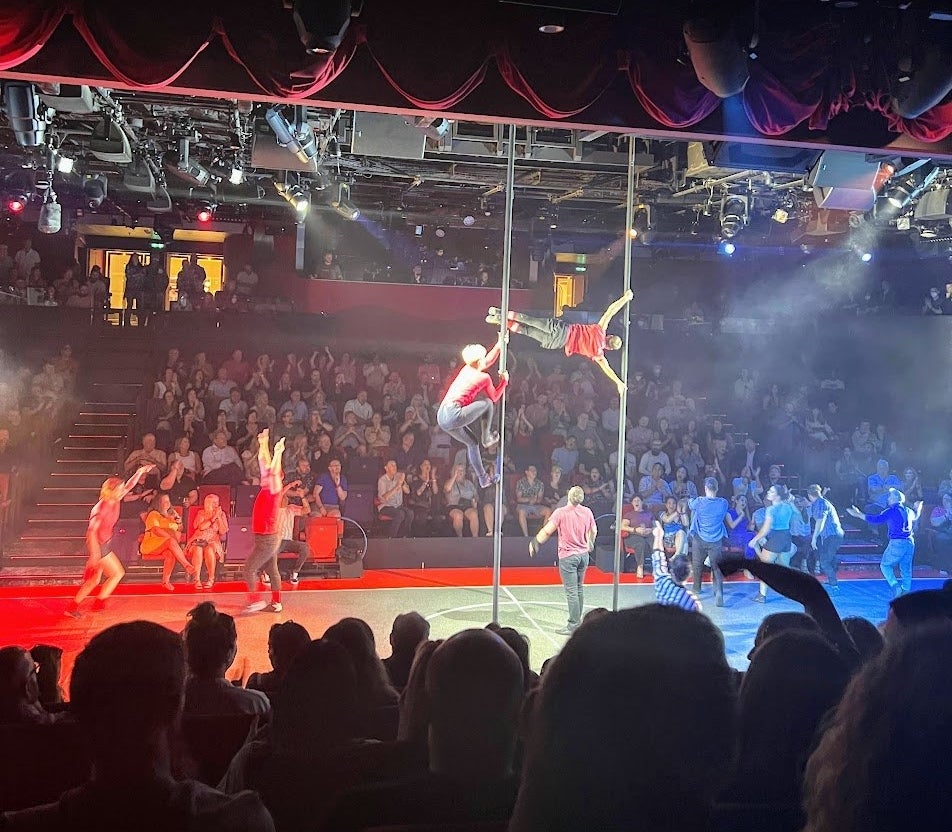 In the same realm of entertainment: I thought the highlight of my trip would be visiting gorgeous coastal cities. I was wrong. The highlight of my seven-day vacation was Scarlet Night.
And the itinerary itself is *muah*. Every docking port was more stunning than the next — my two favorite stops were Toulon, France, and Ibiza, Spain.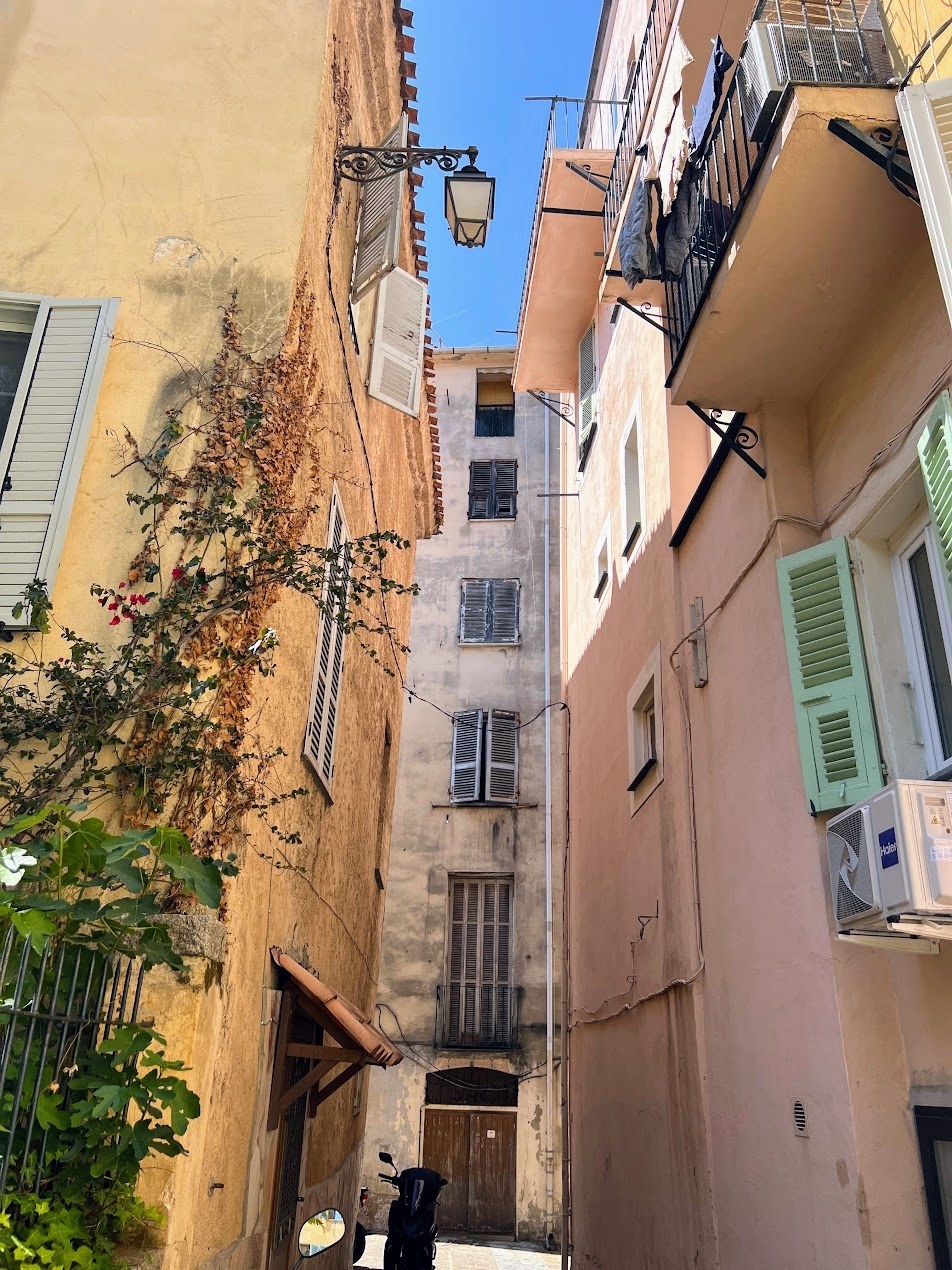 Now that I've given you a lay of the land (intentional pun), let me walk you through quirky details that make this ship such a unique experience.
If you're looking for a premium, adults-only cruise that lets you explore multiple countries in one swoop, I sincerely recommend Virgin Voyages' Valiant Lady and ~The Irresistible Med~ jaunt through Europe. Again: This opinion is coming from someone who thought she would hate cruising.