The coronavirus pandemic is still impacting travel, and destinations around the world have different COVID-19 restrictions in place. Always check and adhere to local government policies as you're planning future trips.

Sometimes I'll jolt awake from a deep sleep and be filled with dread. I think, what could it be? What am I missing? And then I realize that, oh yes, I'll have to live the rest of my years without having ever tried a Good Burger. It's painful. How could I ever know happiness?
That is… until NOW. Situated on the shores of the gorgeous Riviera Maya lies the new Nickelodeon Hotel & Resort, an all-inclusive property that houses restaurants modeled after iconic (and until now, fictional) foods of '90s youth.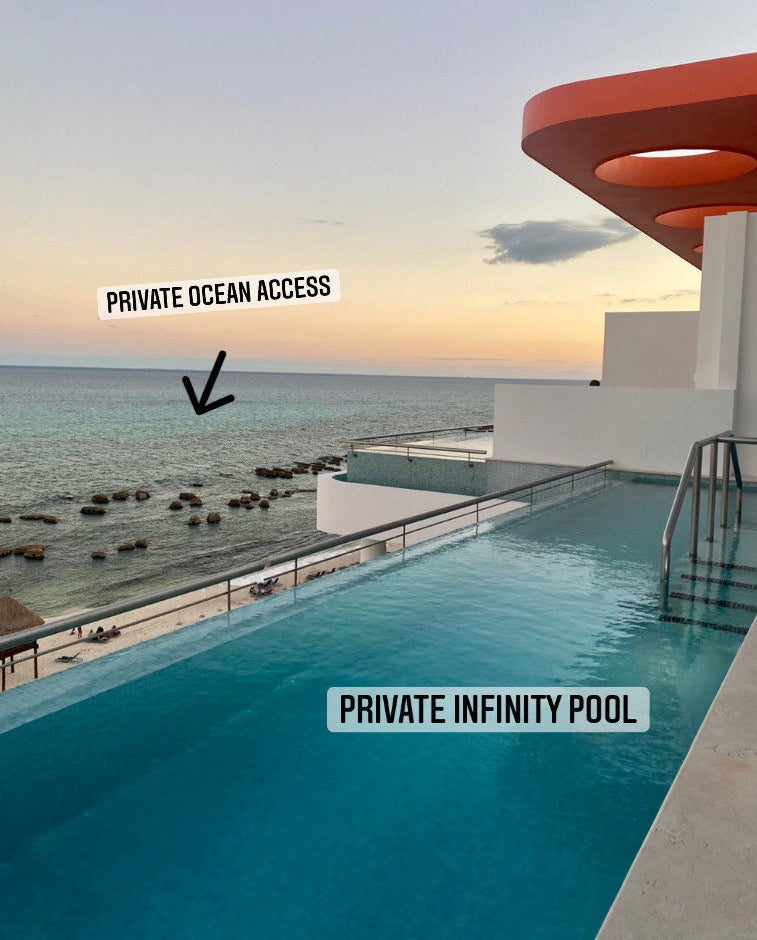 This includes — drumroll please — a Good Burger! It's time to visit the original "Shake Shack v. In-N-Out" debate by chomping into a Mondo competitor, served in a retro space complete with classic fare (burgers and fries for the soul) and a squeeze bottle of Ed's secret sauce per table.
There's also a Bikini Bottom Bar where you can order shrimp tacos and guava margaritas from a bar dripping in jellyfish light fixtures, now my ideal home decor.
Maybe I shouldn't wax poetic about a resort catered to young kids but dammit, I will. This place is just as fun at the age of 27 as it would've been when I was 8. I drank under an orange LED blimp at the Snick Lounge and fulfilled my lifelong dream of getting slimed. Evidence below: SLIME
There's an Aqua Nick Water Park with Bikini Bottom-inspired play areas for children (the target audience I suppose), a lazy river that is very much my speed, AND sky-high water slides that are not for the faint of heart.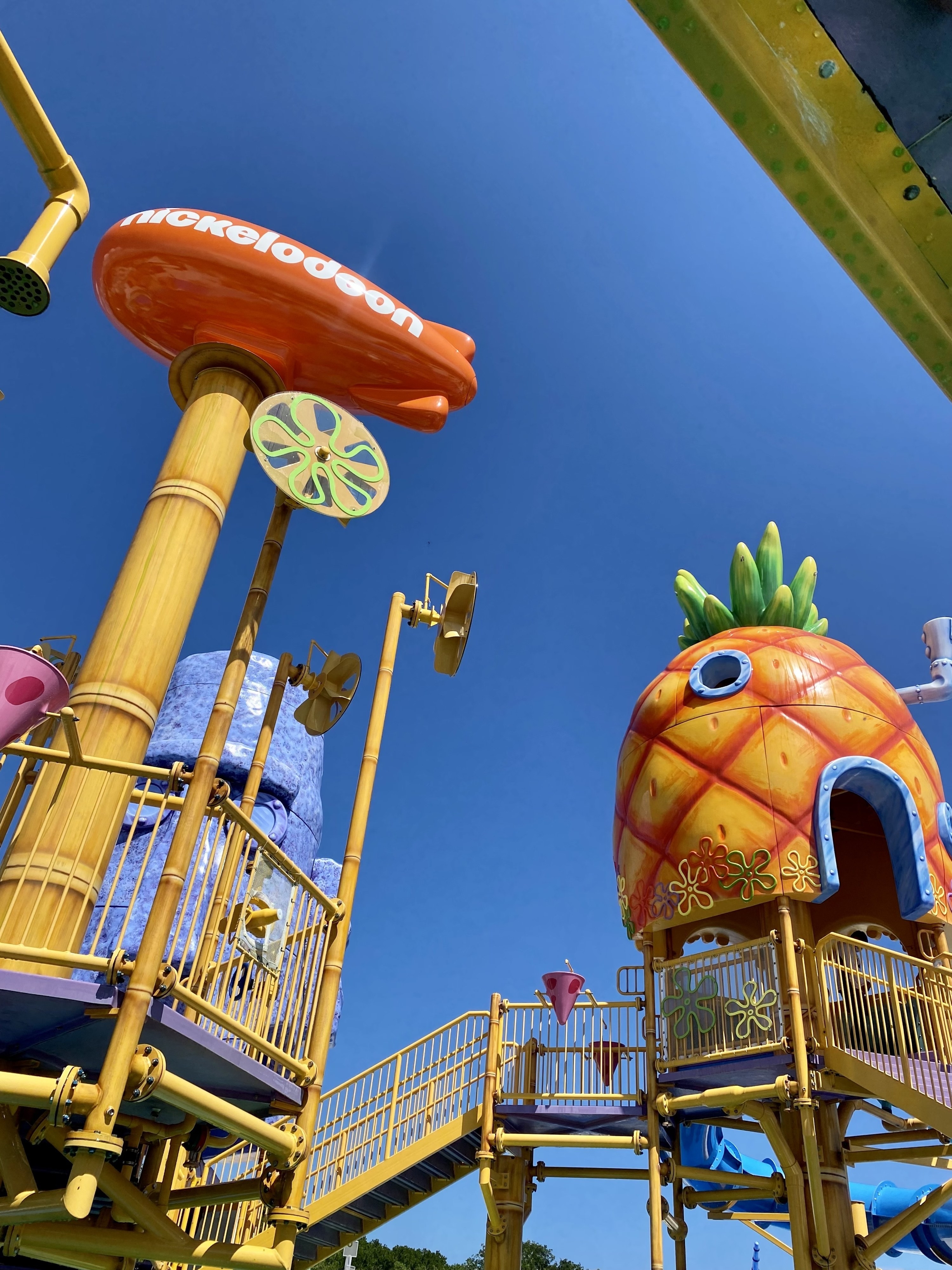 And Nickelodeon embellishments aside, the rooms themselves are gorgeous: each one comes with an ocean- facing balcony and infinity pool. Every. single. one.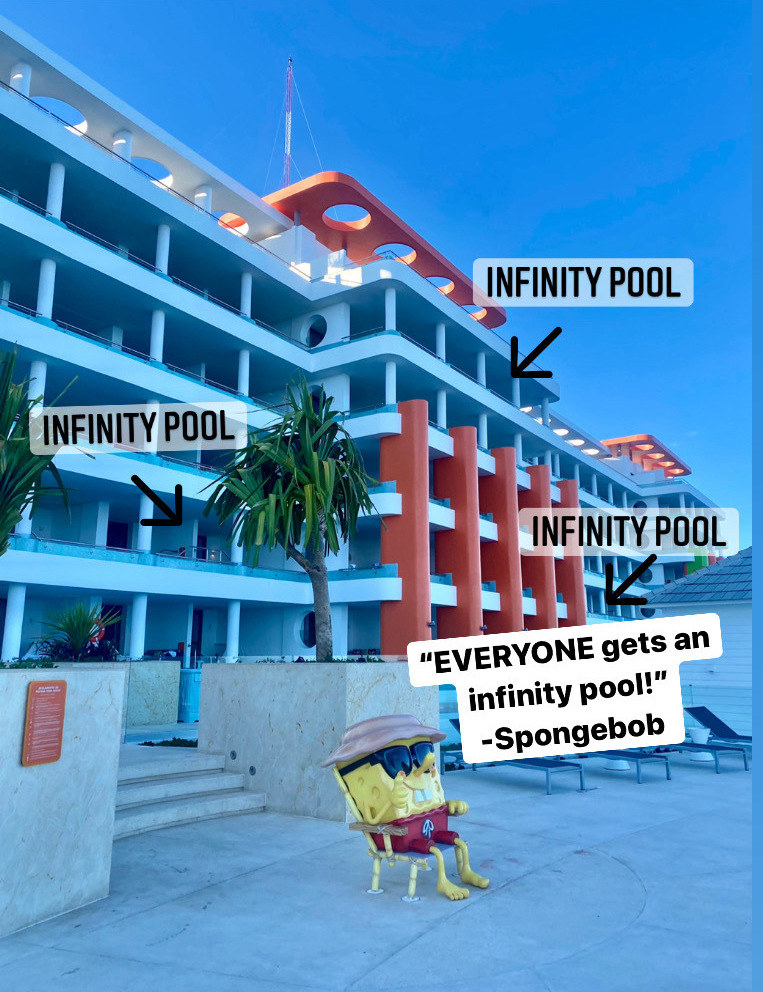 Prefer sand between your toes to chlorine in your hair? No problem. Private ocean access is yours just steps from the Bikini Bottom Bar.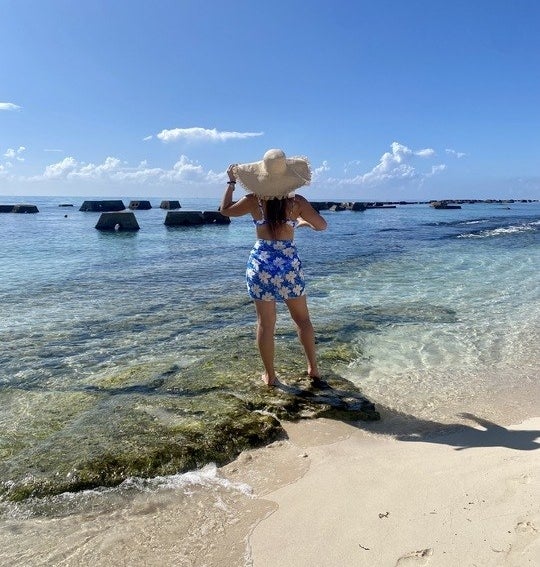 Anywho, to wrap this up with a neat little bow — the new Nickelodeon Resorts & Hotels, Riviera Maya is an awesome experience for kids and adults alike, particular the latter who grew up obsessed with slime and have spent decades lusting after a Good Burger. Your time has come.
Disclaimer: Our stay at this resort was comp'd, but we were under no obligation to review.