Here's What Those Instagram Famous Tiny Cabins Are Actually Like
Wi-Fi is for squares...*laughs in fear*.
I've spent the past two years romanticizing peace and quiet, ironically something my New York roots don't let me experience. Ambulance horns and screaming neighbors far outweigh the sound of chirping birds in Queens.
You've likely heard of Getaway or seen it on Instagram — it's a network of tiny cabins with multiple locations across the United States, all nestled in remote areas two hours (or less) outside of major cities.
These cabins are iconic for their floor-to-ceiling windows, which offer a stunning slice of nature...and natural light? An amenity I hadn't realized my soul was craving until now (I say as I type from my poorly lit first-floor apartment).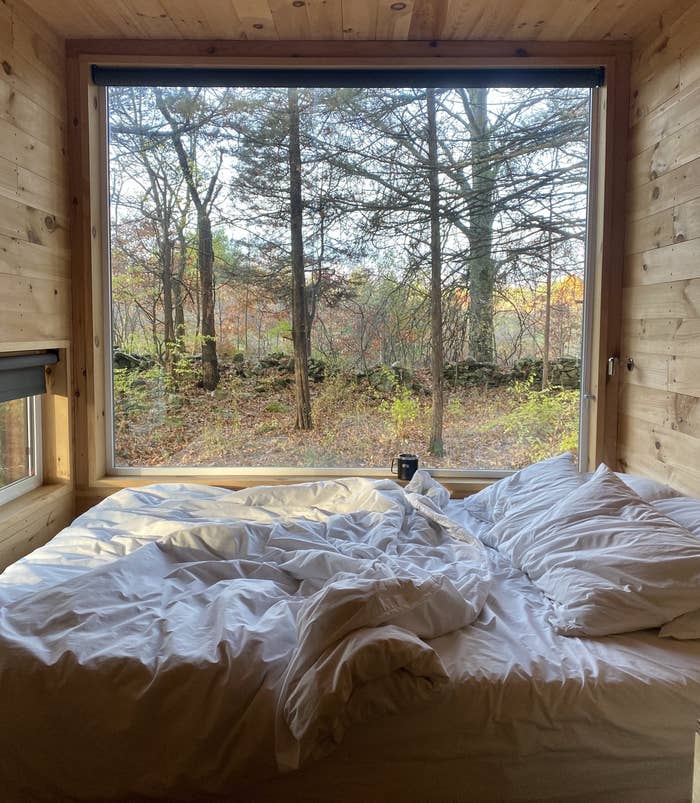 The cabin is teeny tiny, but it packs in all the necessities: a mini fridge, Bluetooth speaker, stovetop, sink, a private bathroom with hot water for a shower, hooks for storage, a table with two chairs, utensils and plates, a kettle and pour-over coffee maker, plus an outdoor fire pit, s'mores kit, and an outdoor picnic table.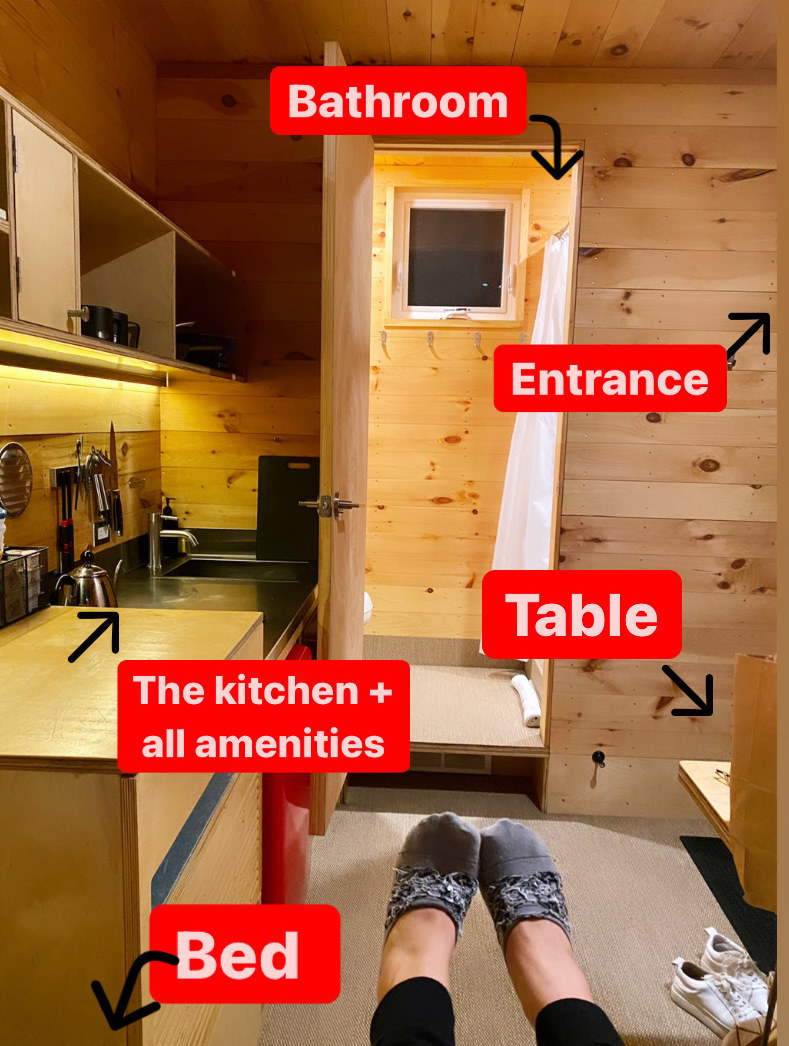 What it does not include: Wi-Fi.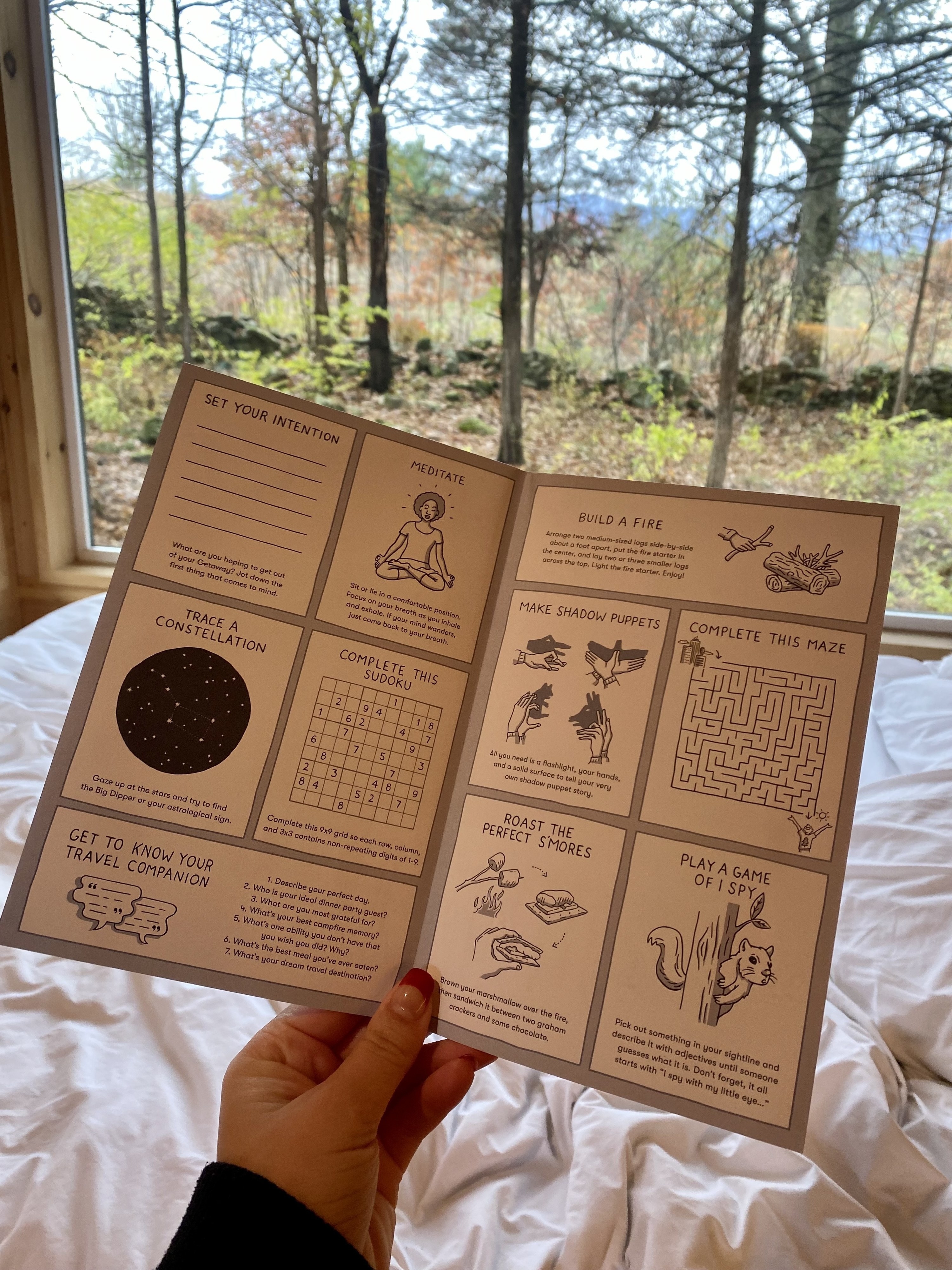 Final verdict: This overnight ~getaway~ is an amazing experience. I typically stumble home exhausted and drained after a trip, but this genuinely rejuvenated me. And that's because I had actual permission to...relax! And sit in stillness!
Let me walk you through the highlights of my purposely uneventful trip. 
My fiancé and I woke up and made pancakes.
I sipped my coffee for a full 30 minutes and did nothing but stare out the window. My mind is too race-y for true meditation (I've tried), but I imagine *this* is what it feels like.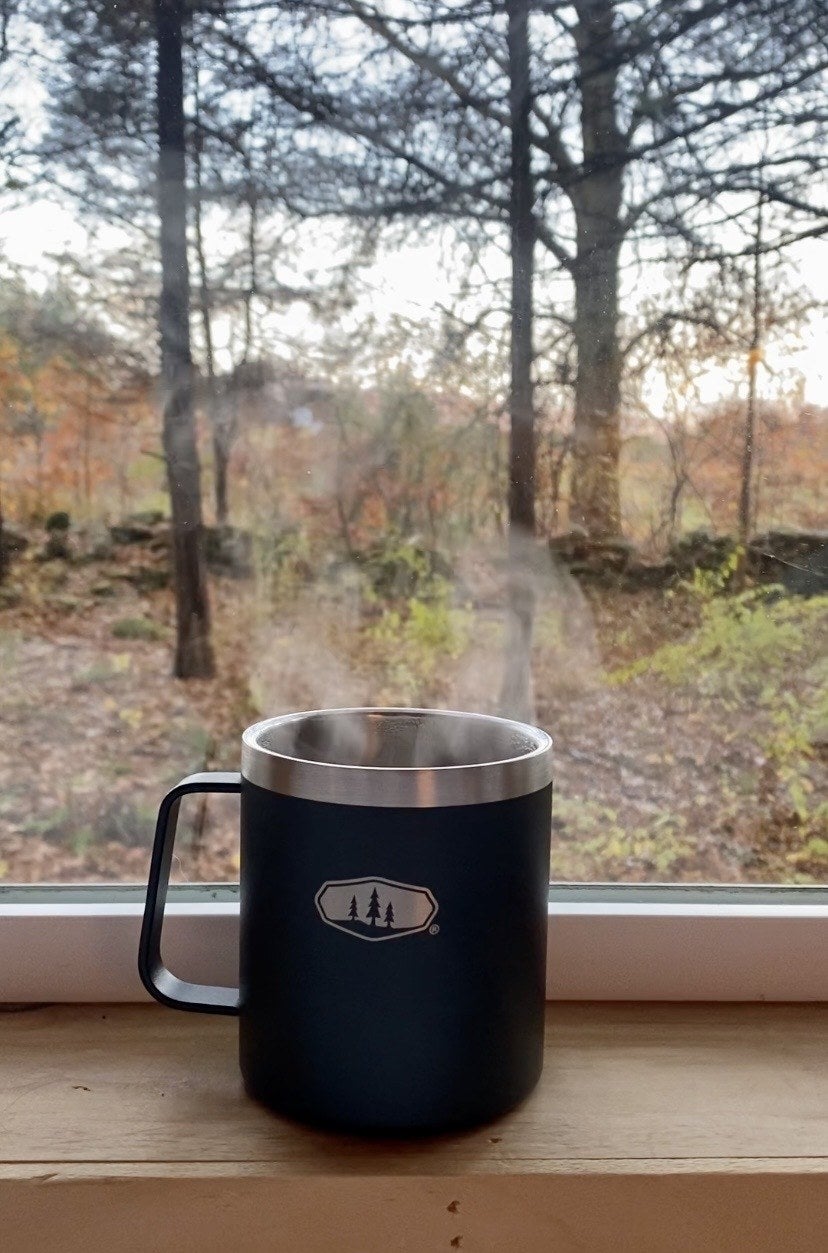 Maybe the above doesn't sound all too exciting...and that's what made the experience special. Getaway is so. damn. good. for folks in desperate need of unplugging and giving their brains a break.
Overnight stays start at $199+ and are offered all around the United States (select the "escape from" option and scour the drop-down menu for a location near you).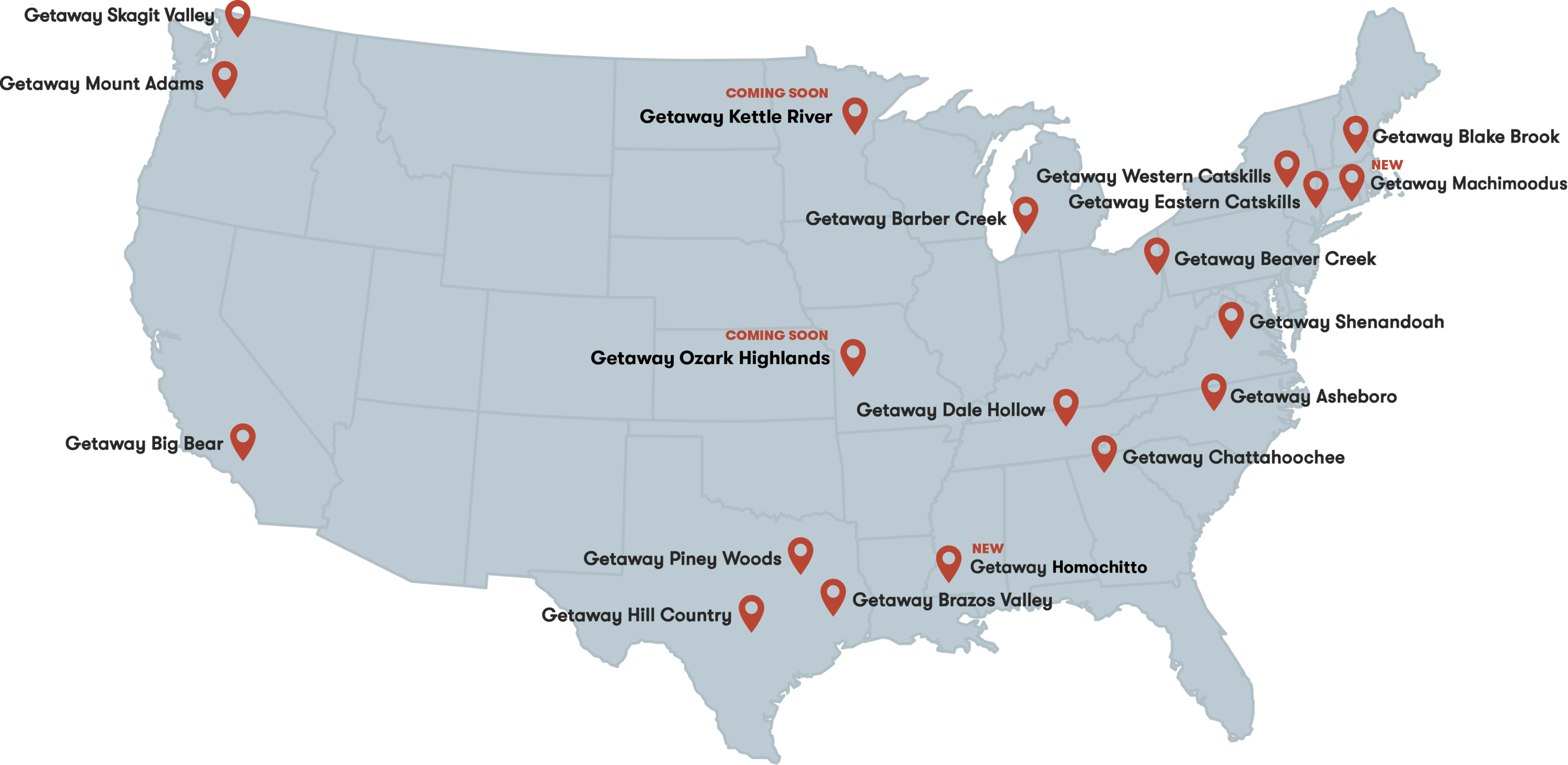 Would *you* sleep in a tiny cabin in the woods? Let us know in the comments below!