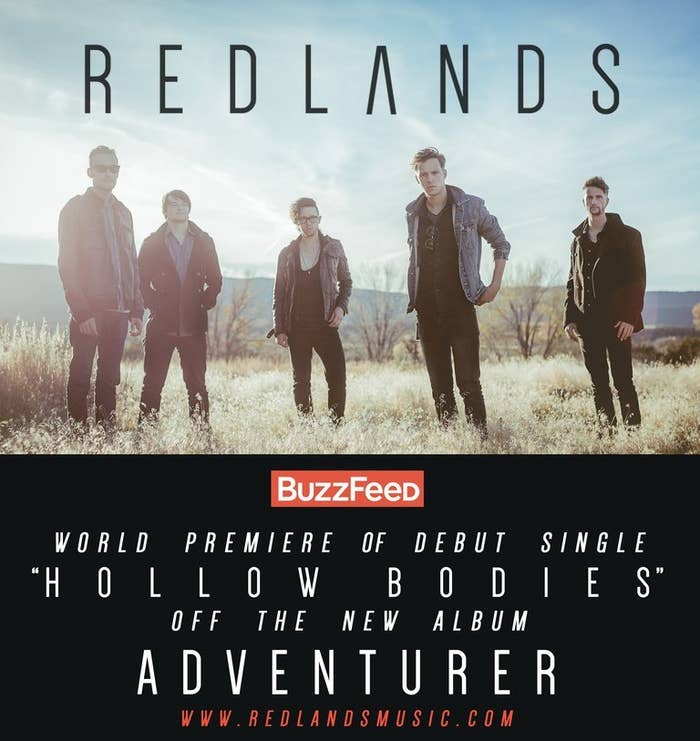 Here is a message from their lead singer, Ben Lohle:
"After a pretty hectic year with the release of our debut EP 'The Lonewolf', I didn't want to sit around waiting for opportunities to come about, so decided to shift my focus on yet another new album. With little hesitation, a head full of doubt, and all alone this time, I packed it up and drove down to Arizona for two weeks. There, I cowrote and recorded a batch of songs with Sean and Alex Silverman of This Century. Those songs would later become and form into our new album, Adventurer.
If you've listened to us before, this new album is much more personal lyrically. I personally love albums you can throw in the car right before a road trip and I think this is very much one of those albums. I wanted the collective theme of songs to portray what I was feeling at the time, spending a lot of time alone, not really sure what to do next, but not being afraid of the unknown. I feel like in this day and age it's so easy to get wrapped up with life. Sometimes you just need to hit the lights and lay on the bed with some headphones on, and listen to music, and this is that album.
Working with Sean and Alex was truly a great experience. They pushed me out of my comfort zone many times, and challenged me to do things I wouldn't have tried otherwise. I really hope you enjoy these songs as much as I enjoyed making them. The experience was incredible and an adventure in itself, hence the name."
- Ben