This is what a fox fur faux hawk looks like.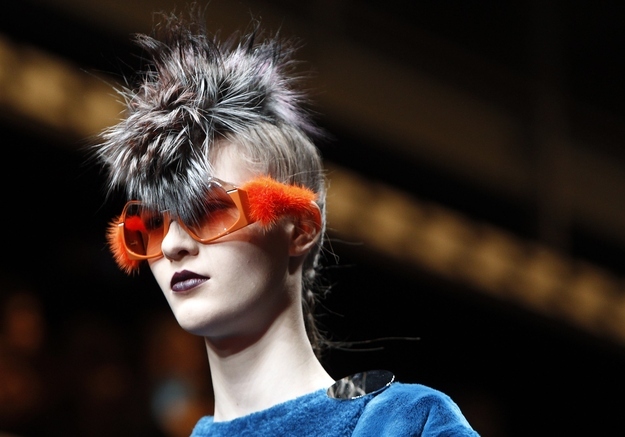 It appeared on the runway of Karl Lagerfeld's fall 2013 Fendi show at Milan Fashion Week, atop a perfectly lovely French braid. I'll just be bold and say the look is a bit much on top of the sunglasses that affix to the head with two fur caterpillars.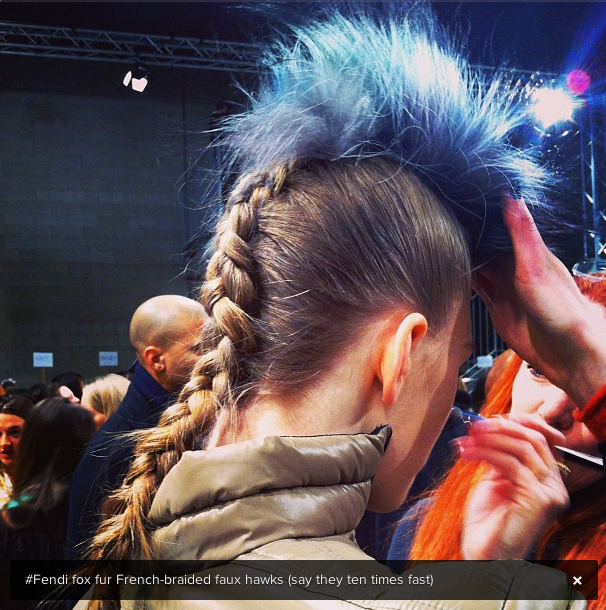 It seems silly to enhance a head already full of hair with that of an animal.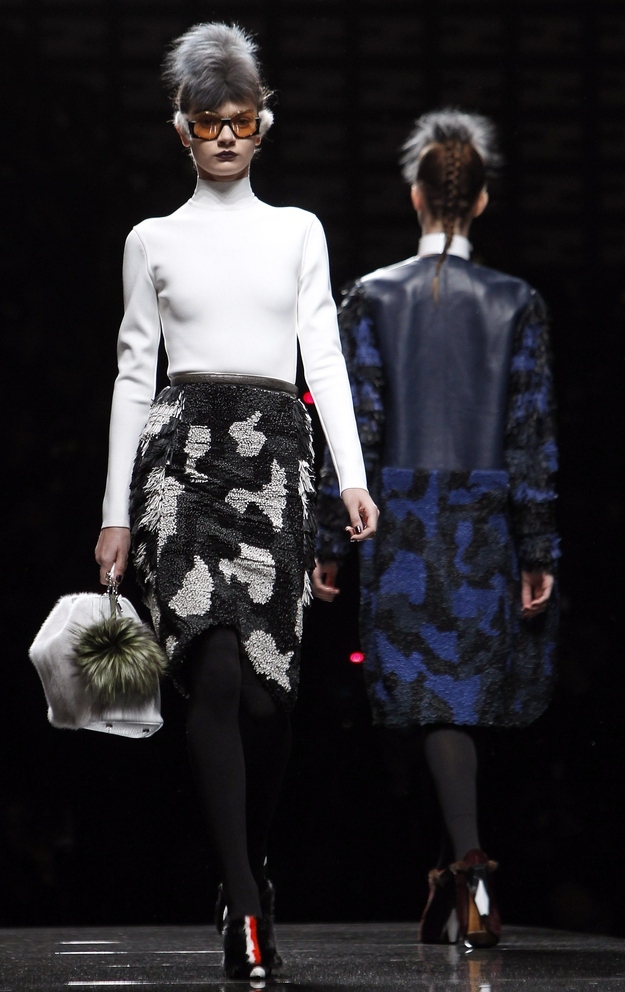 But fashion never exactly made sense.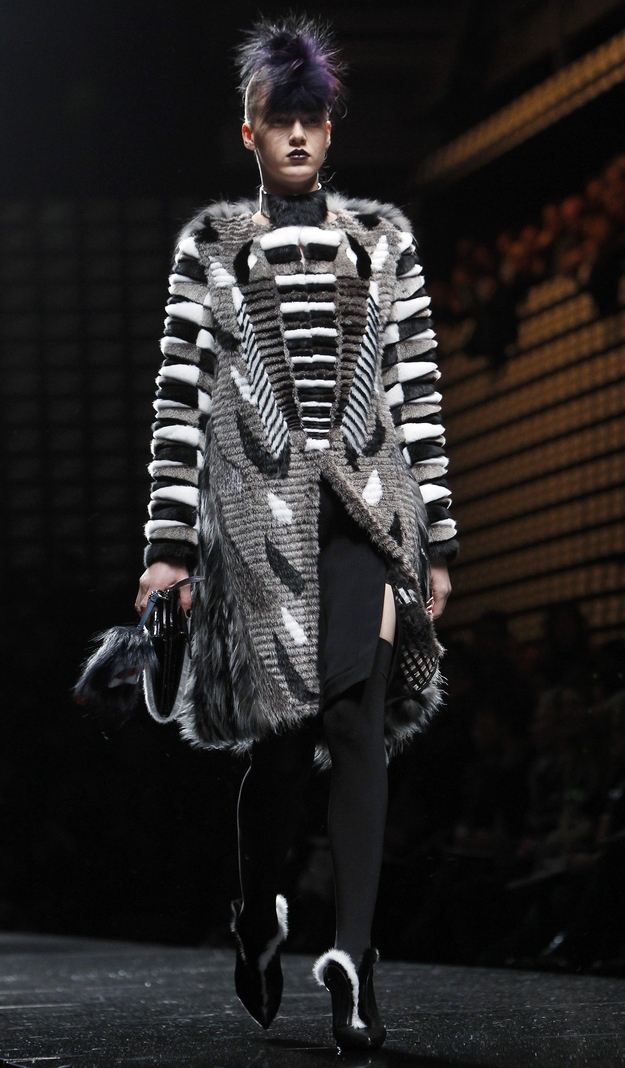 As evidence by this coat.