1.
Madonna arrived only after Beyoncé — and shook her partially exposed ass for the photographers.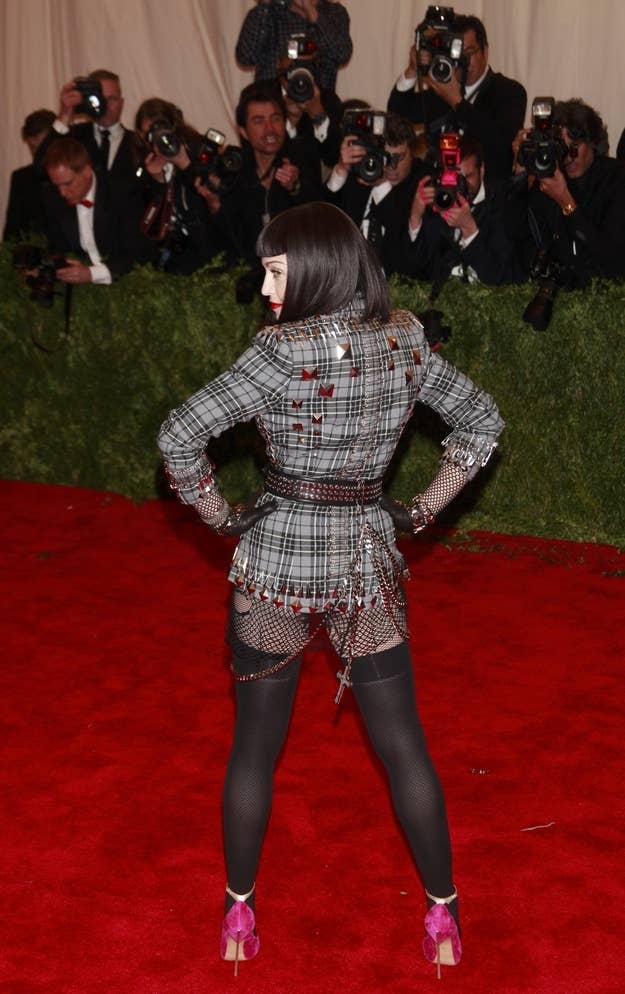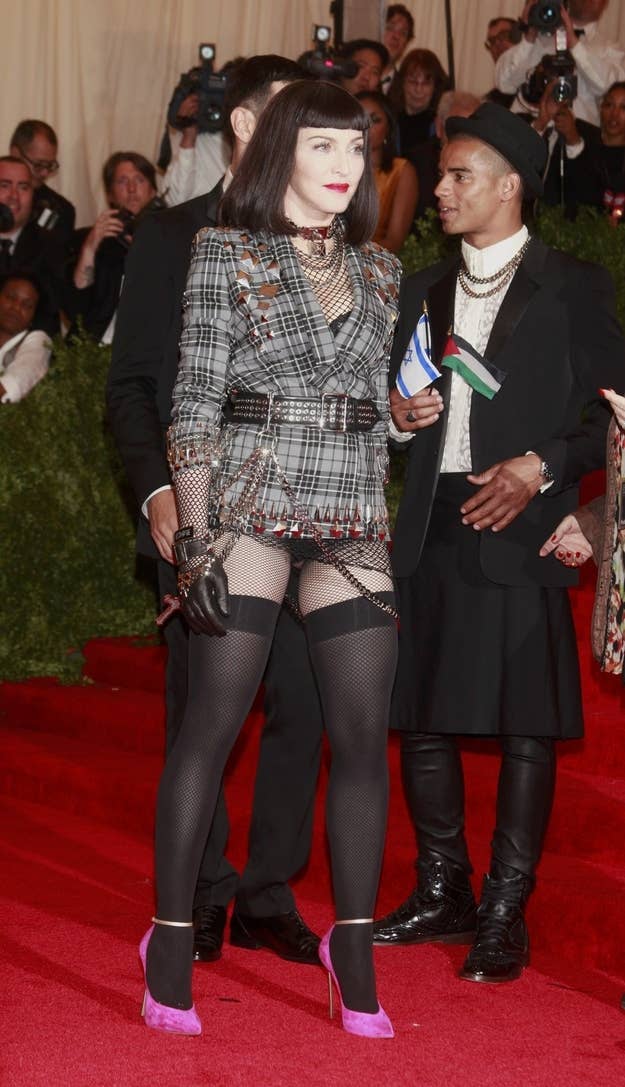 2.
Beyoncé made J.Lo and Kate Upton look like big fat nobodies.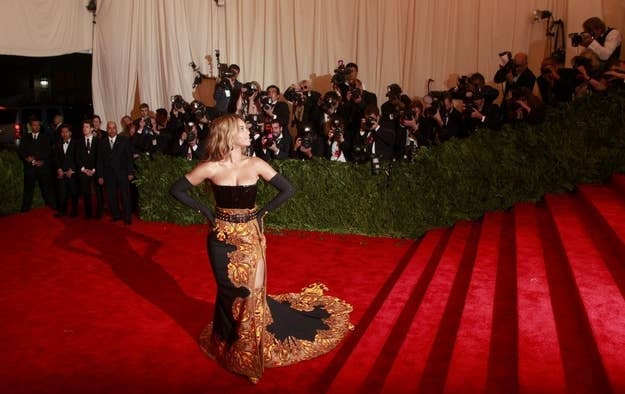 3.
Beyoncé said her corset was so tight she wanted to cut the lacing in the back with scissors.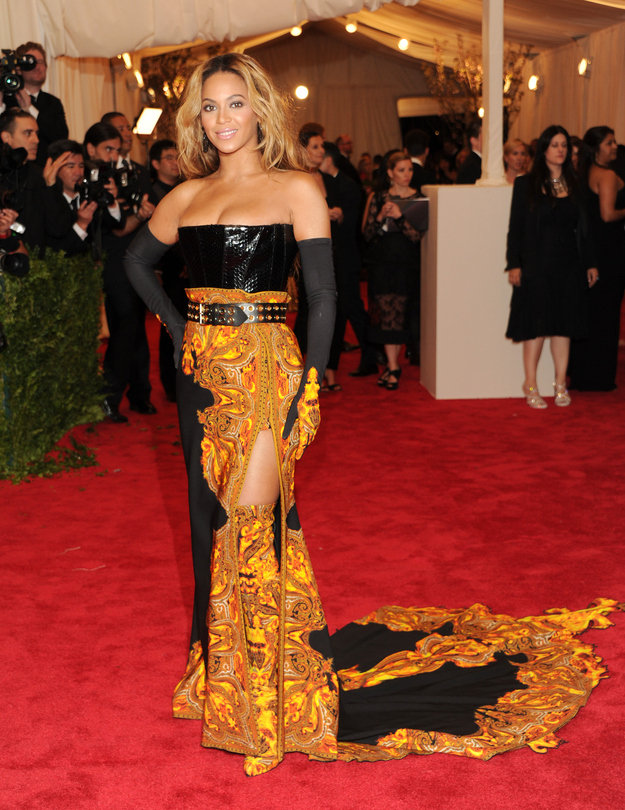 4.
Marc Jacobs opined, for reporters, about what punk meant, and decided it would translate to a girl in a small town who was skinny and wore lots of dark eyeliner and didn't know how to use the internet.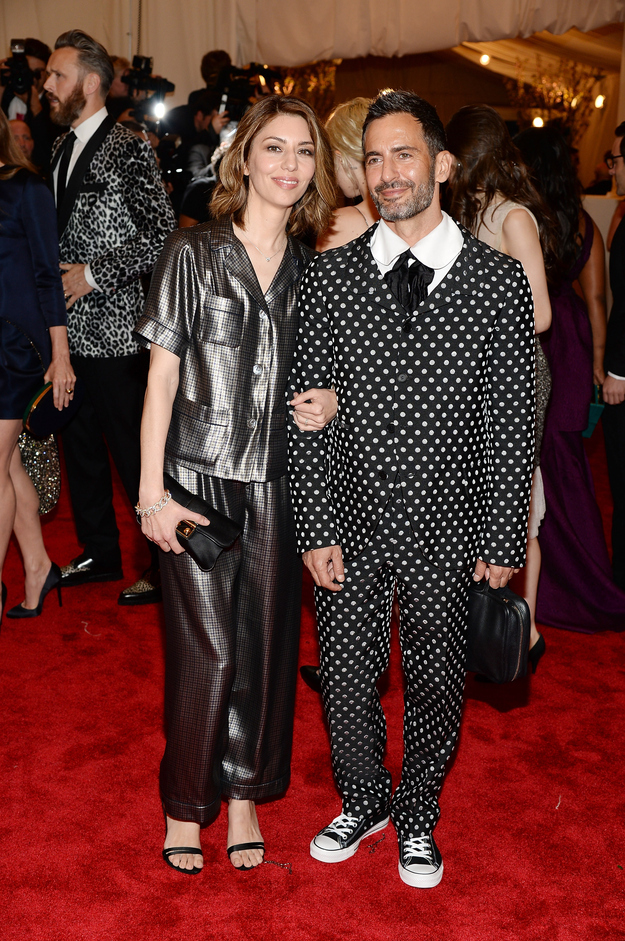 5.
Anna Wintour turned her back on a reporter who asked how punk inspires her creativity.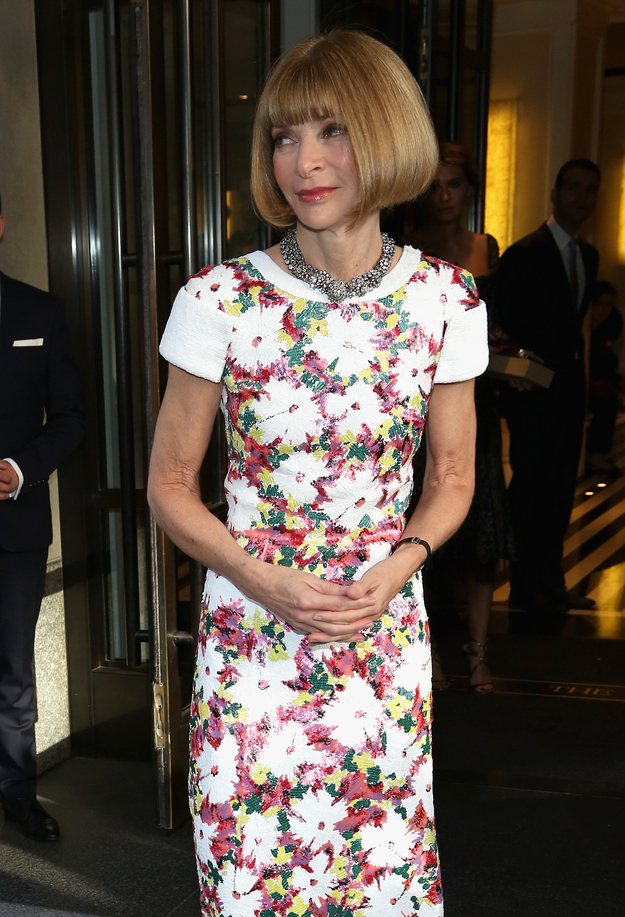 6.
Every major celebrity present had her own train bitch.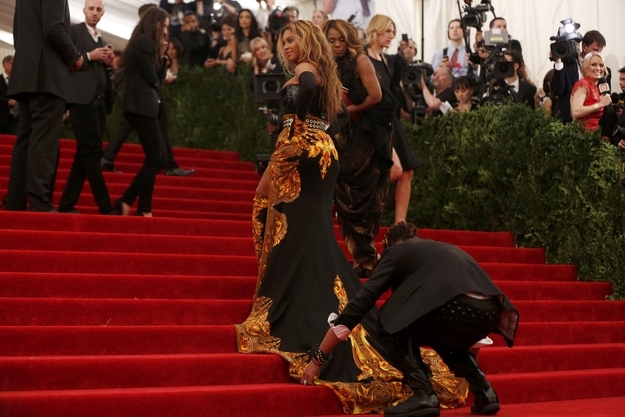 7.
French Vogue editor Emmanuelle Alt wore a Balmain jumpsuit from the collection no one really liked.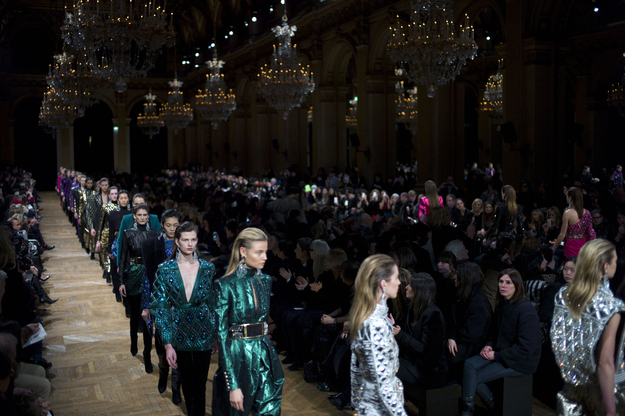 8.
No one actually seemed to care all that much that Kim Kardashian was there.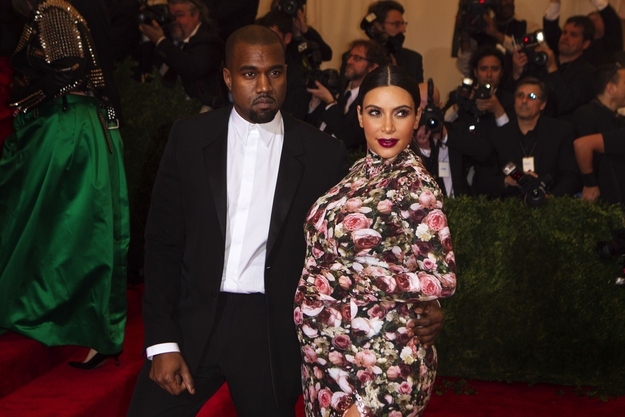 9.
Gwyneth covered up.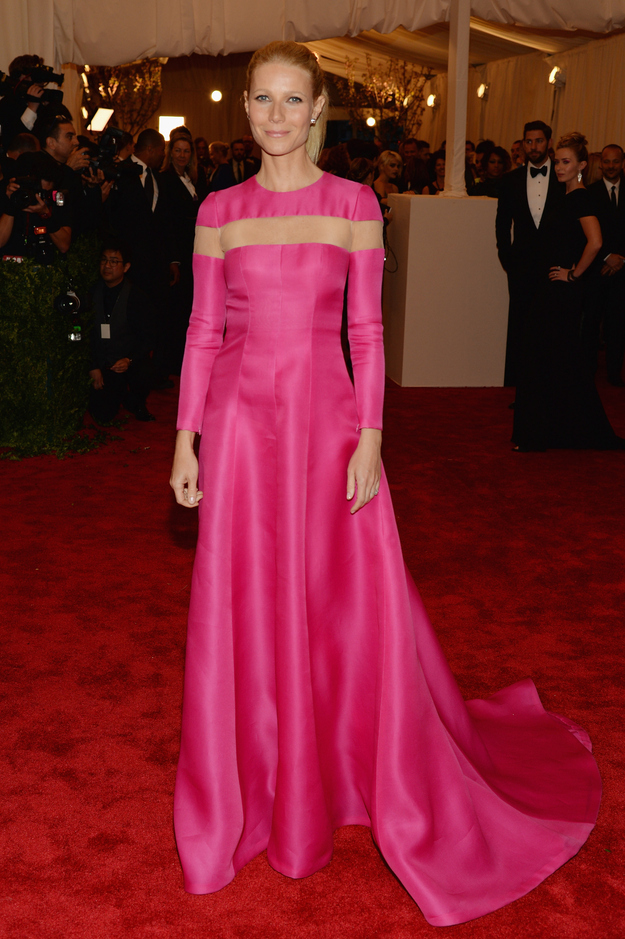 10.
Anne Hathaway bleached her hair and wore a dress from the early '90s.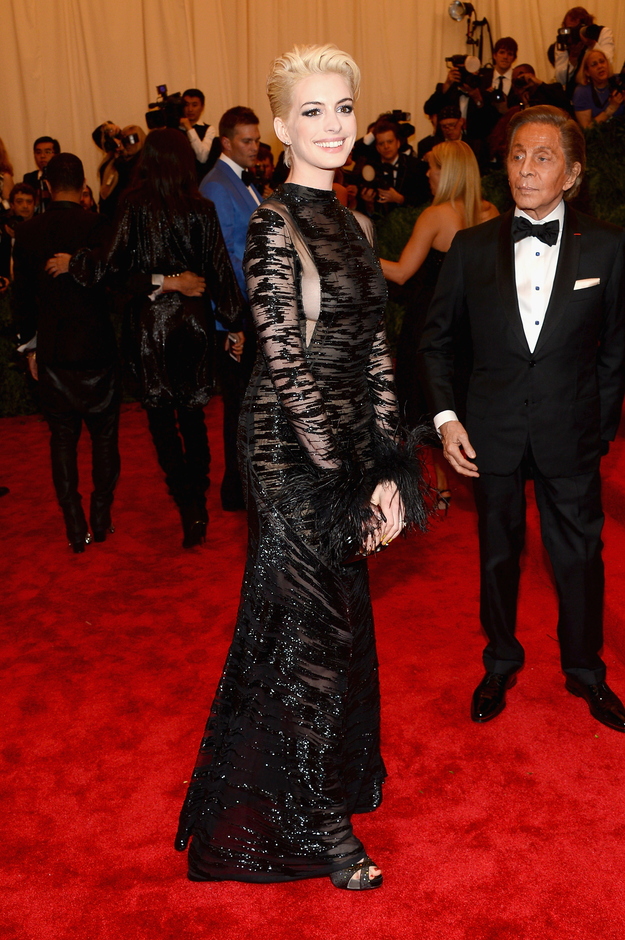 11.
Karlie Kloss wore a dress that could have very well bore the sweat of Kate Moss.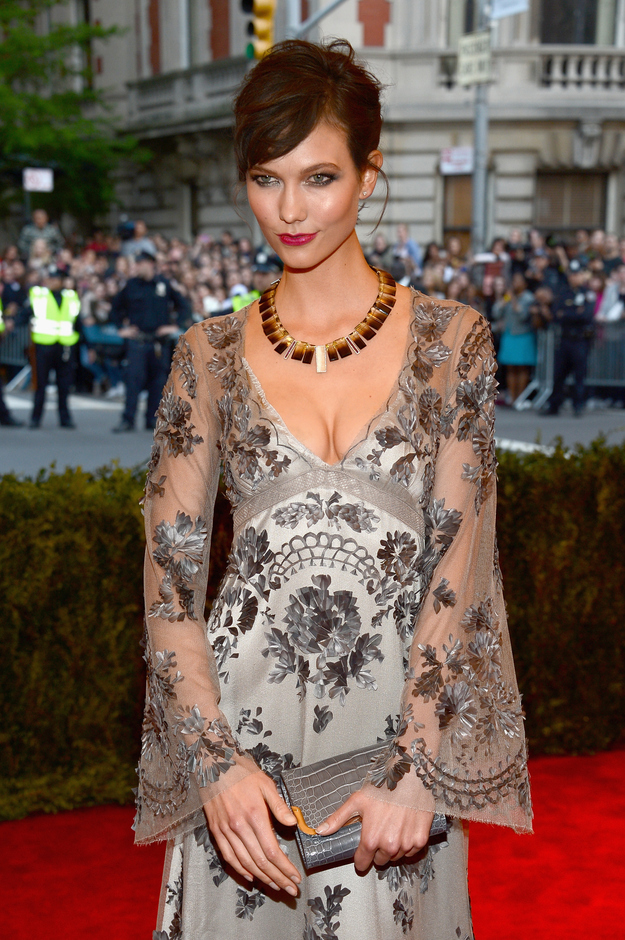 12.
Cara Delevingne made a crazy face at reporters and then ran away.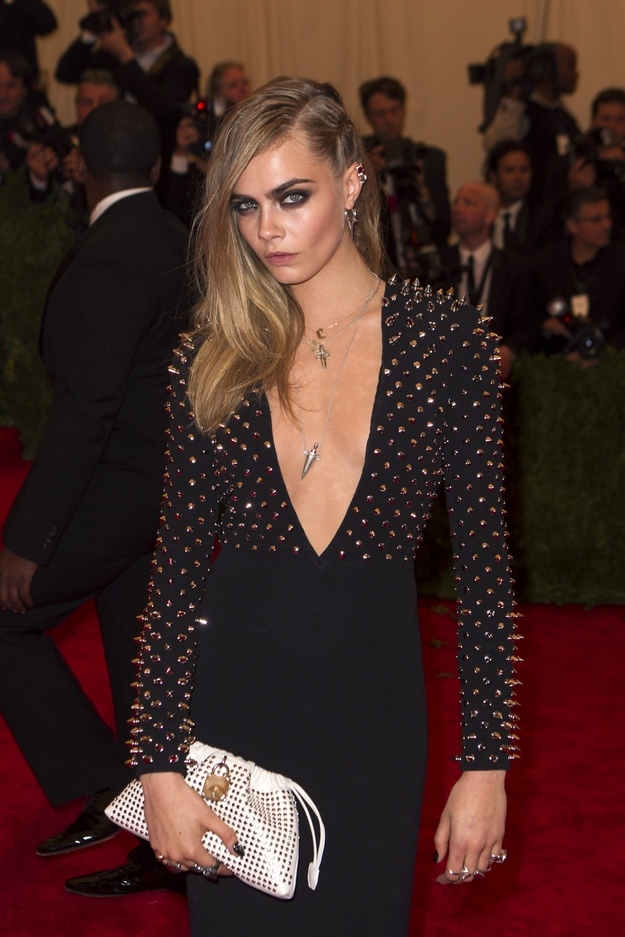 13.
Doutzen Kroes wore a custom Olivier Theyskens gown inspired by old car seats.
14.
A lot of women too chicken to shave part of their heads or temporarily color their hair for the night created the illusion of a half-shaven head with tiny French braids.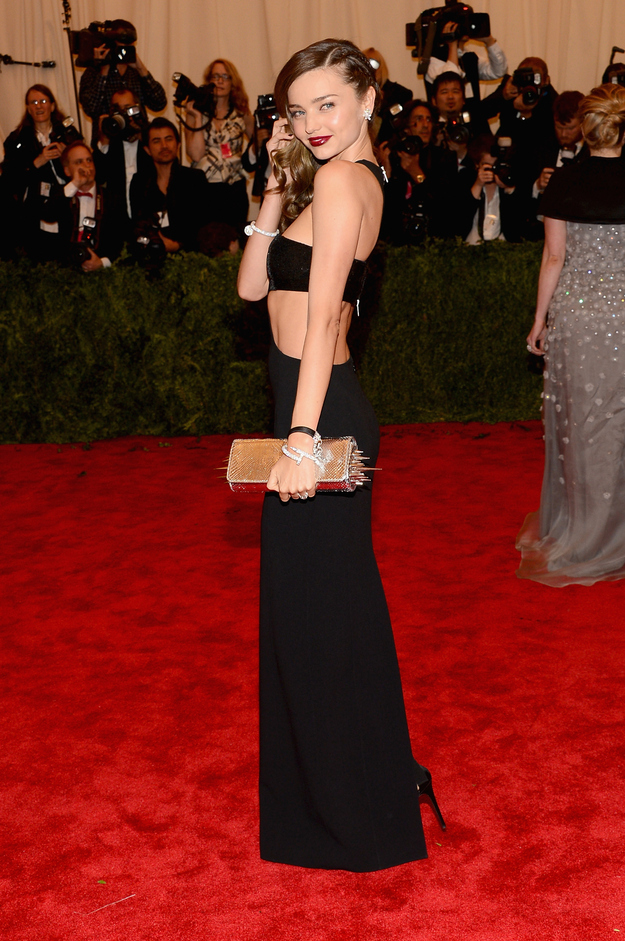 15.
Miley Cyrus looked awesome, bra-less.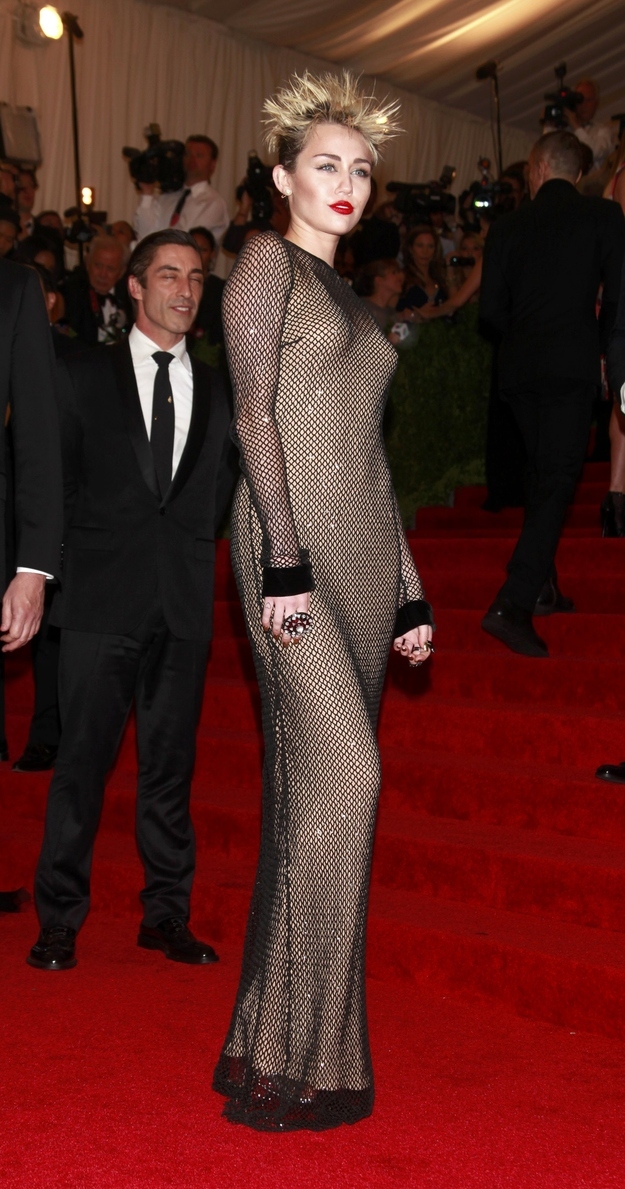 16.
Rooney Mara seemed to have no idea how normal people get ready for things.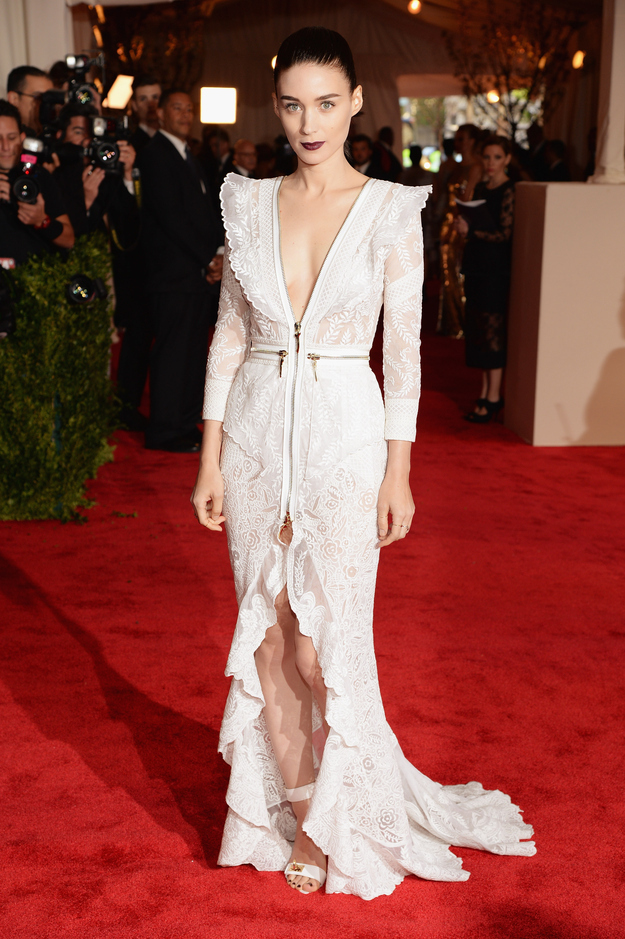 17.
Zandra Rhodes wore a legit punk outfit from 1977.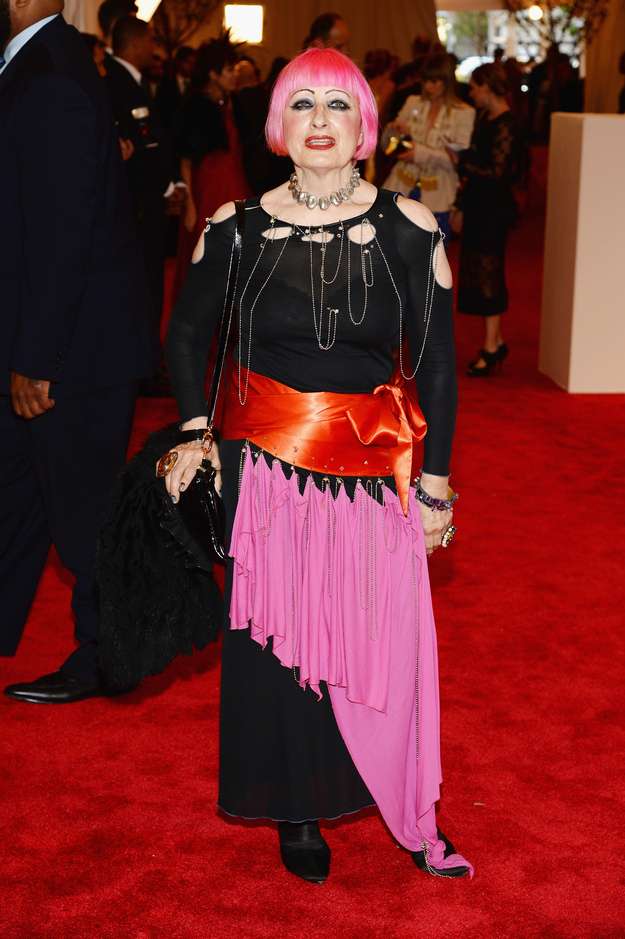 18.
Lauren "Sleeves" Domingo implied her jewelry doubled as a weapon.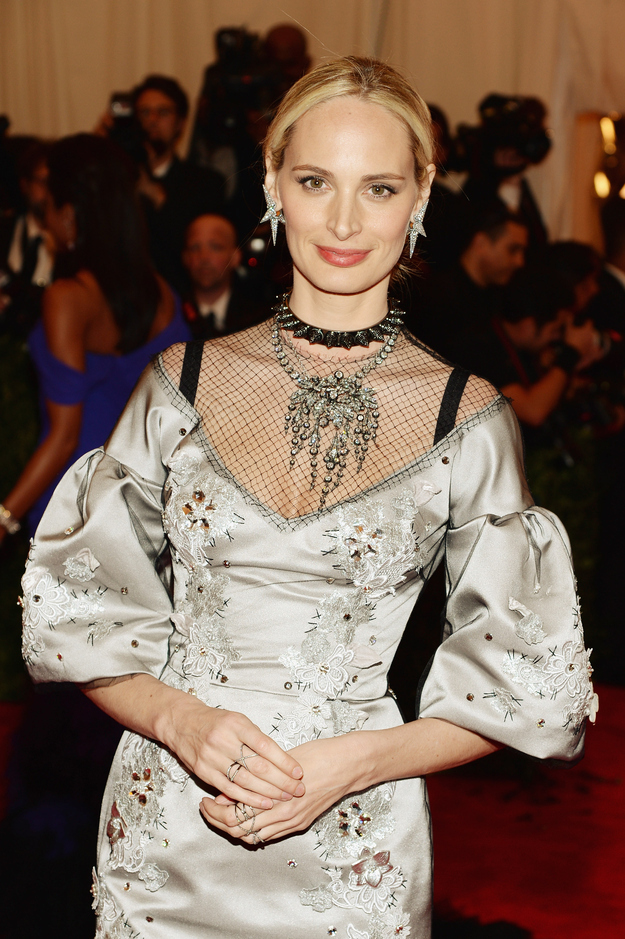 19.
Designer Wes Gordon admitted he's a "big Belieber."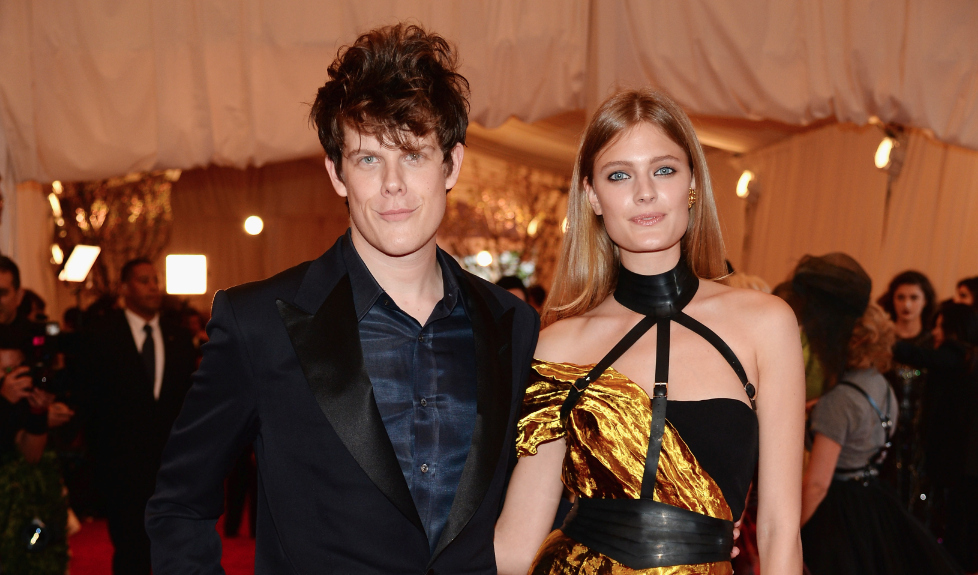 20.
Amar'e Stoudemire claimed Anna Wintour eats popcorn.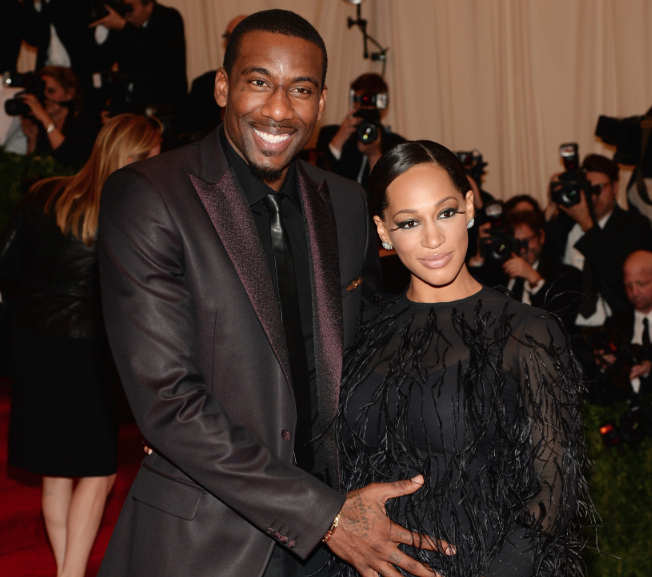 21.
Karolina Kurkova admitted that she'd never had a Jell-O shot.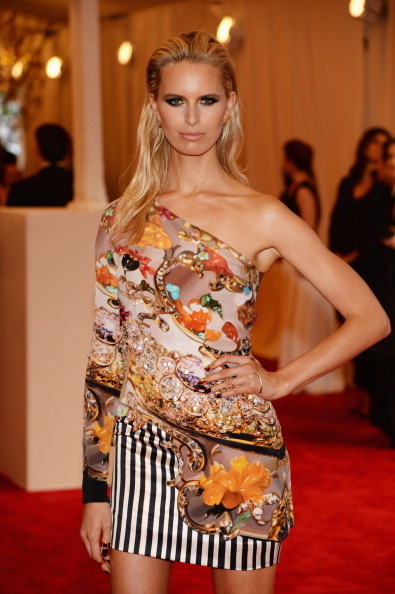 22.
Greta Gerwig actually admitted she was nervous about making it up the stairs without tripping.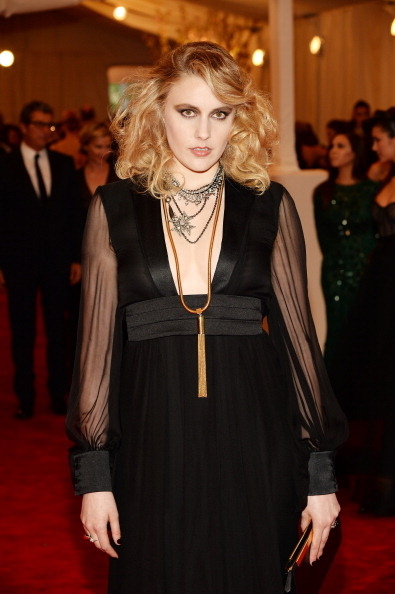 24.
Supermodel Anja Rubik wore a tight, short, red leather shirtdress by Anthony Vaccarello with NO boob tape.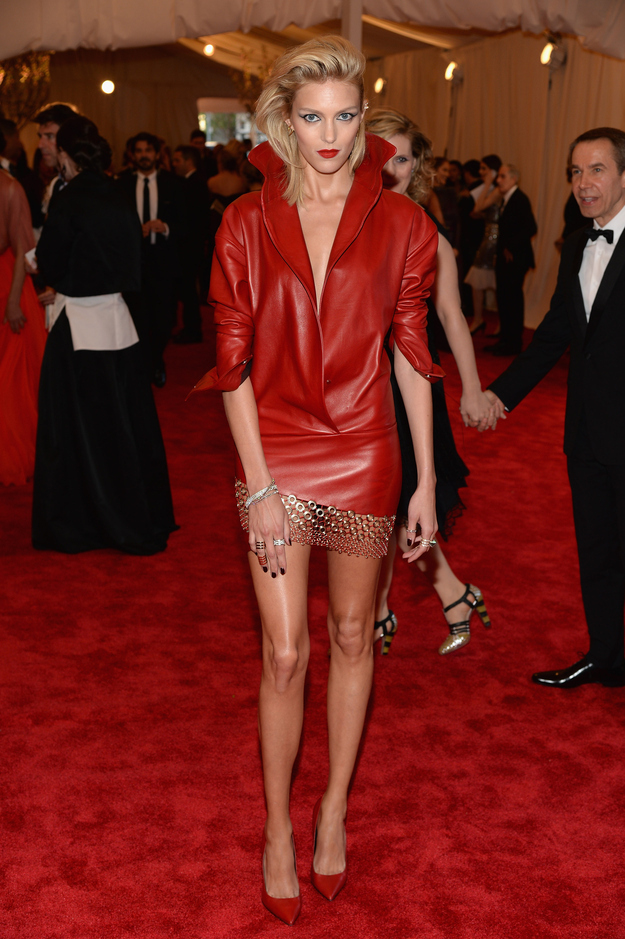 And in case you somehow managed to forget what Anja wore last year...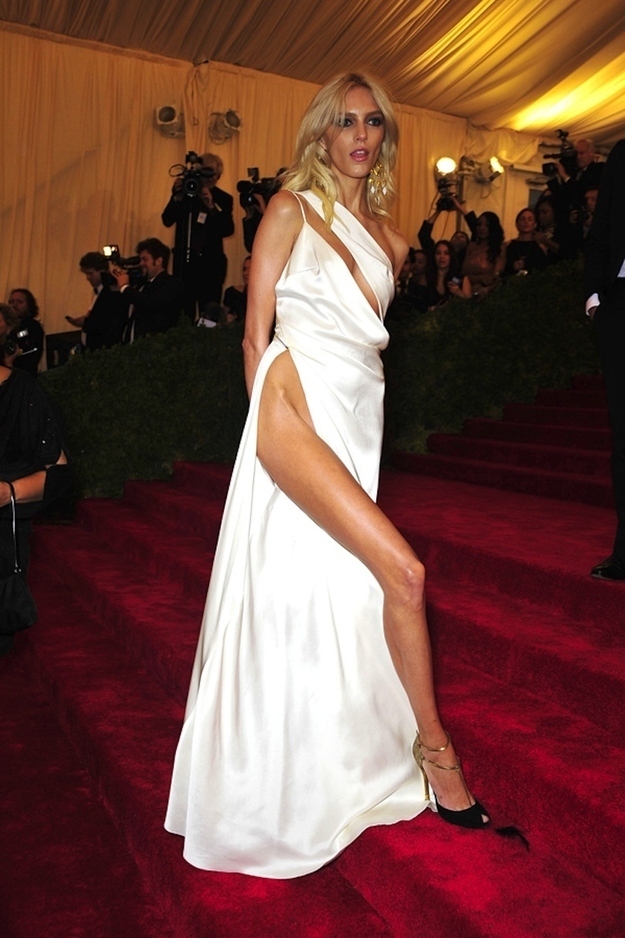 25.
Lisa Falcone claimed her dress was totally non-scary to walk in and easy to wear.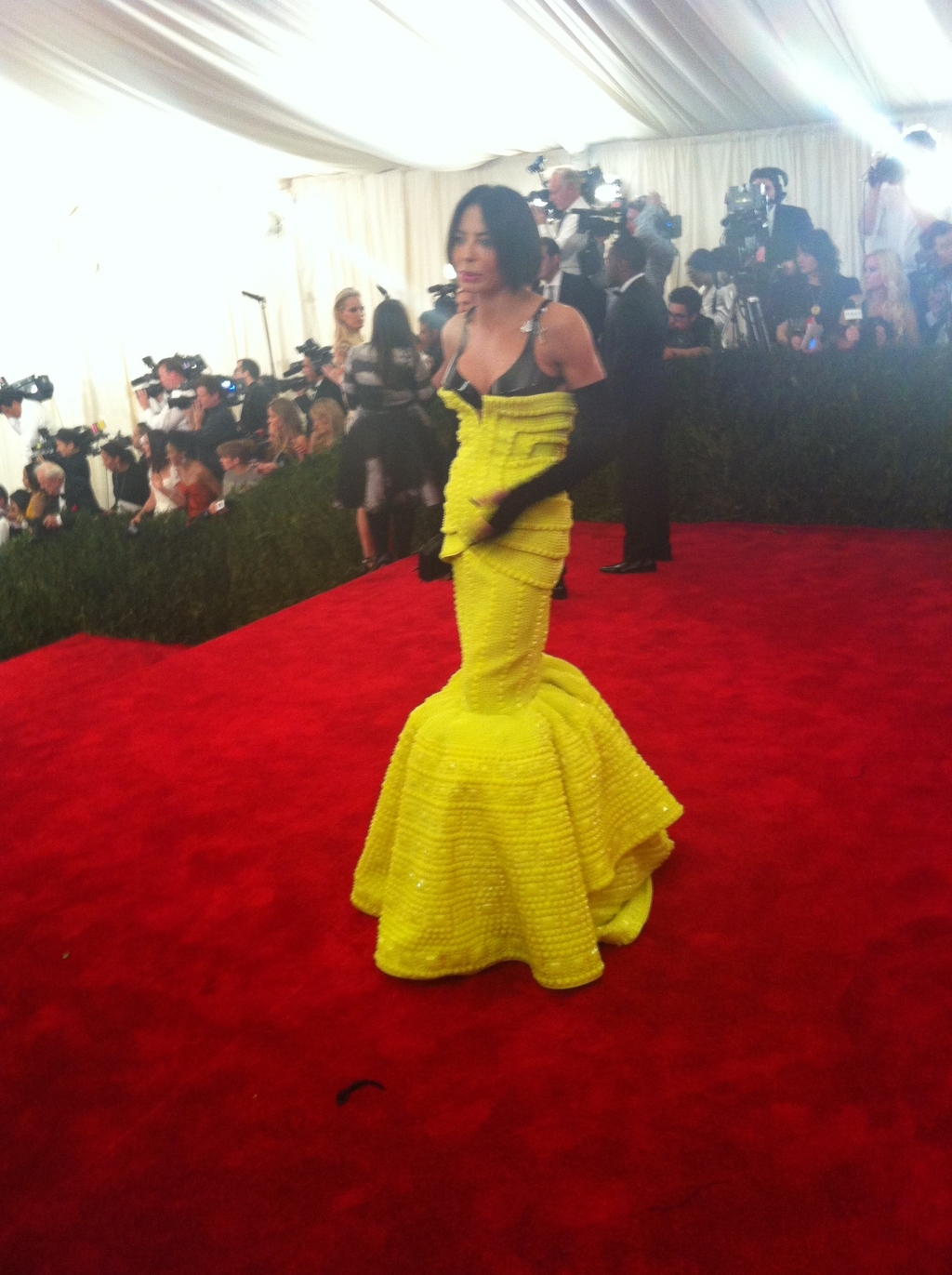 26.
Donatella Versace showed up wearing this.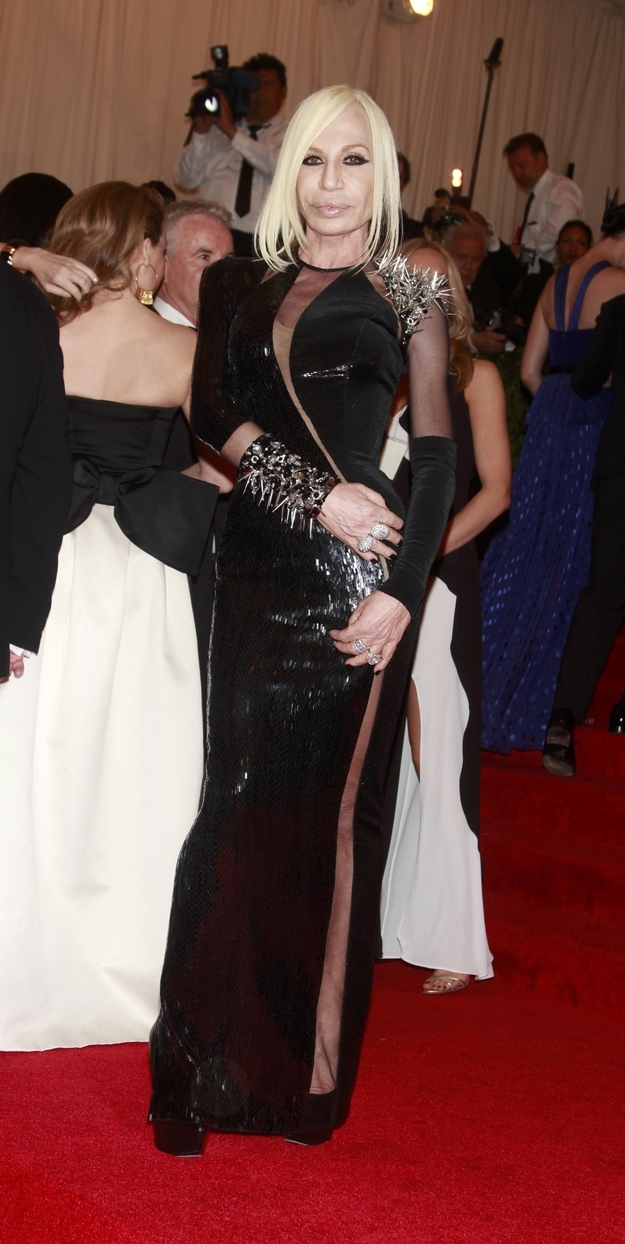 27.
Before the red carpet opened, Giuliana Rancic had to wait in the press holding pen, like a plebeian reporter.
28.
The press had to stand in this pile of garbage.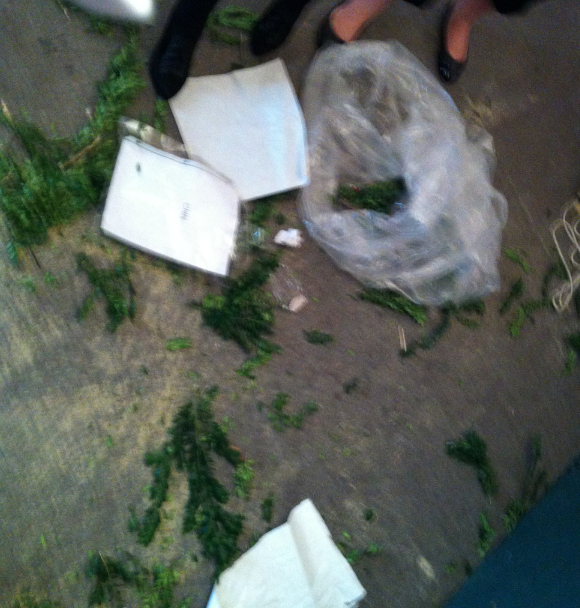 29.
Seinfeld hardcore photobombed Anne Hathaway's new hair.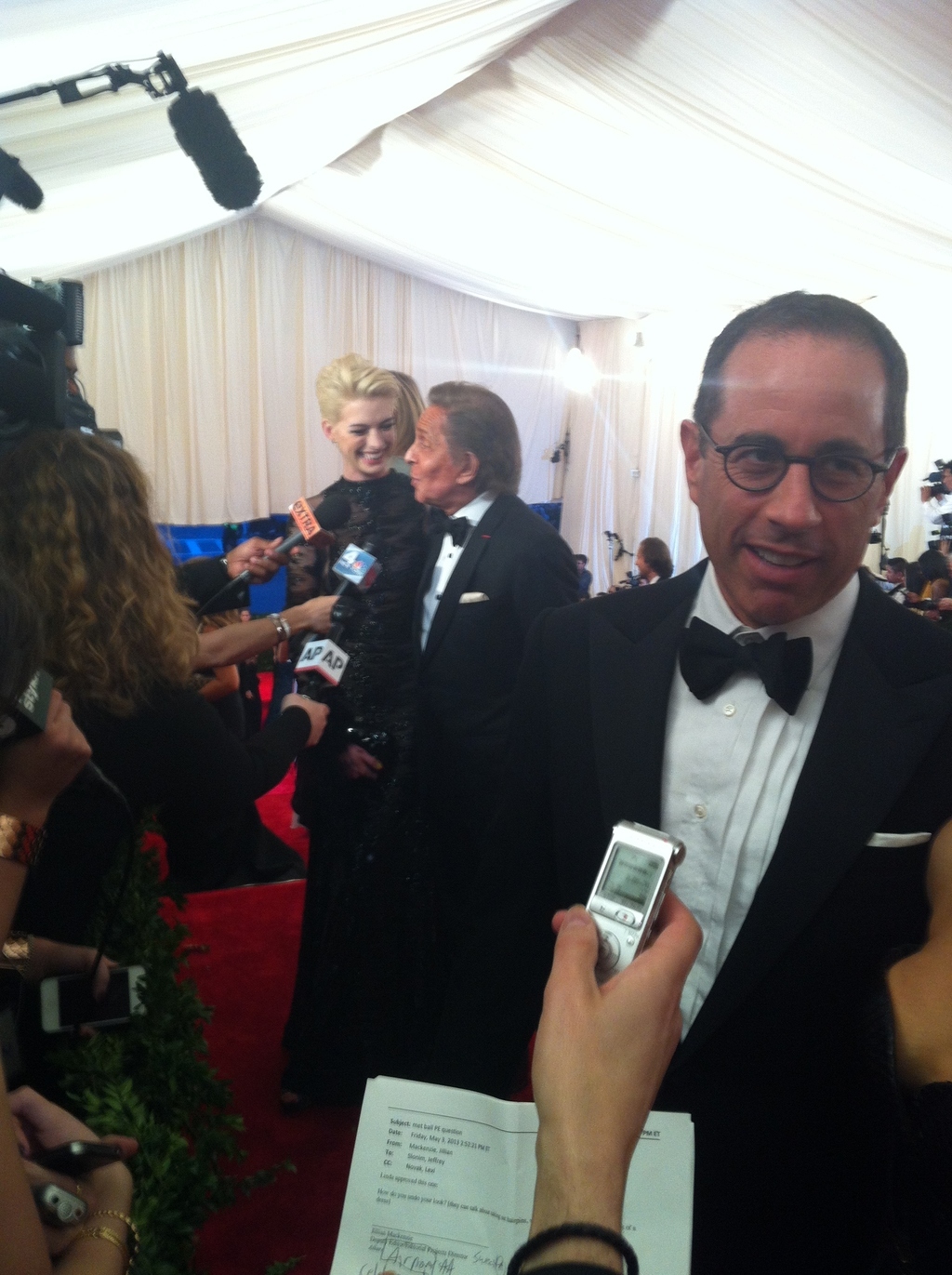 And the least punk of the night award goes to: Tom Brady.