Now You Can DIY Your $1,500 "It" Bags
Fendi is now selling DIY versions of its famous "baguette" purse. This might be the most expensive/fah-bulous purse crafting kit on the market.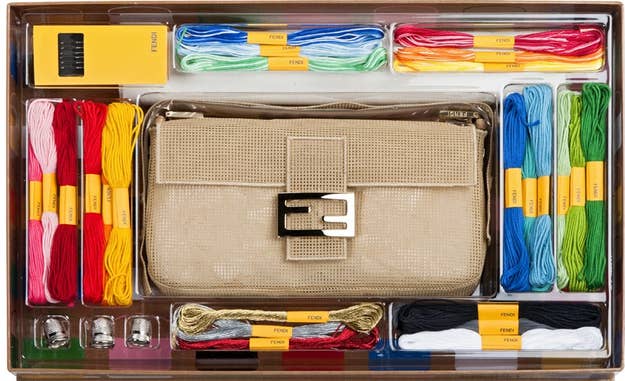 DIY doesn't just exist in some Pinterest ghetto for fashion snobs to scoff at. It's gone high fashion: Fendi, one of the world's most high-end and expensive labels, is now selling a special DIY baguette kit. This means for $1,430 you get a plain baguette purse in a box with string and needles so that you can embellish the bag with your own needlepoint design. Like "I <3 cats" or whatever the hell you want! This makes perfect sense for the evolution of the Fendi brand since a lot of their famous baguettes look like craft projects anyway.
Denim baguette with beading detail, $2,170: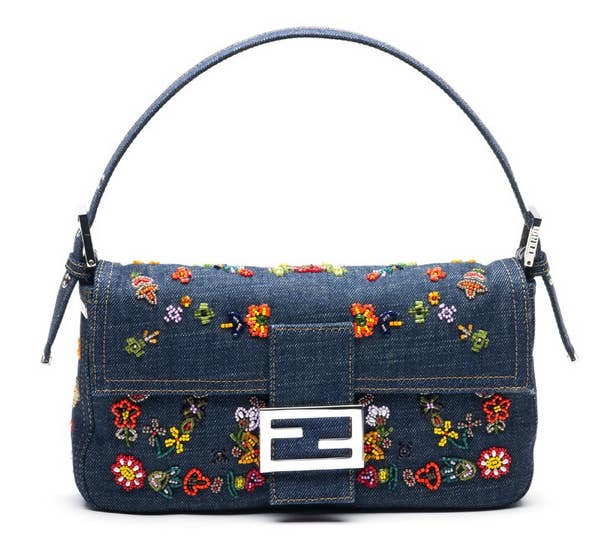 Vintage baguette with purple wool thread and tobacco-colored accent beads, $1,140
Embroidered baguette with mirrors and toilet paper-like accents, $3,900:
Embroidered baguette with metal sequins, leather mirror discs, wool fringe, PVC, glitter and crystal appliqués, $3,410:
See? Why buy when you can DIY? And though Fendi doesn't include yarn fringe in its little kit you can probably just make that yourself or buy it at a craft store. Or just cut it off a mop.