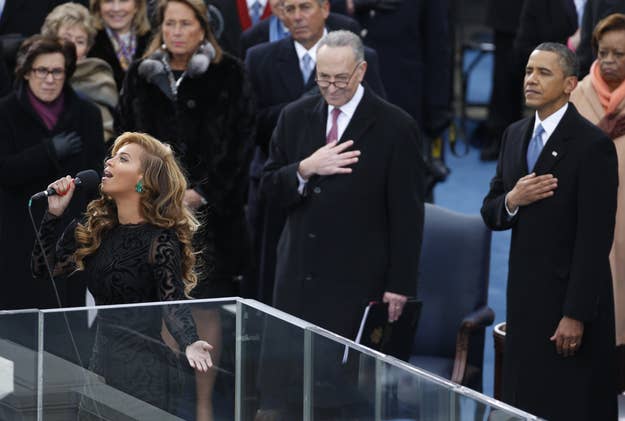 WASHINGTON — The United States Marine Band, also called the "President's Own," had little time to rehearse to accompany Beyoncé and Kelly Clarkson during their performances of the national anthem and "My Country Tis of Thee."
Band director Colonel Michael J. Colburn told BuzzFeed Shift the planning for the musical portion of the ceremony begins "weeks ahead of time."
"As soon as we get information from the presidential inaugural committee who the guest artists are going to be, we make contact with them, find out how we can prepare arrangements that will really kind of flatter their voices — of course in the right key," he said.
Colburn continued, "We had Kelly in over the weekend to rehearse and record. Beyonce, she's getting ready for the Super Bowl, so we didn't have a chance to do anything with her until last night so it's a very, very tight window of opportunity."
How'd it go?
"Very well," Colburn said.
Colburn added that he "always" gets nervous at these events, "but with these musicians you know they'll always take care of you." Beyoncé, evidently, too.