1.
I won't waste your time — I know 60% of you probably just clicked into this post to see Irina Shayk's boobs.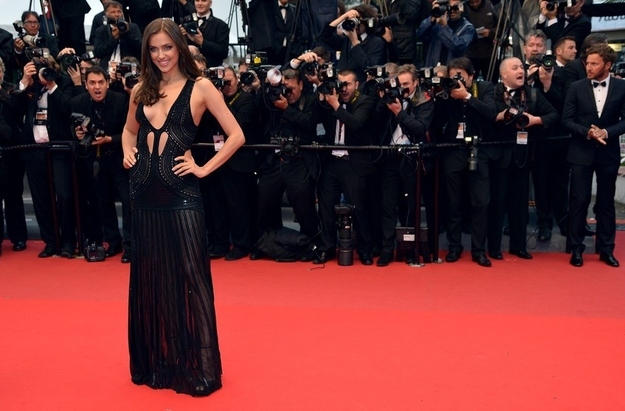 2.
So let's get right to it.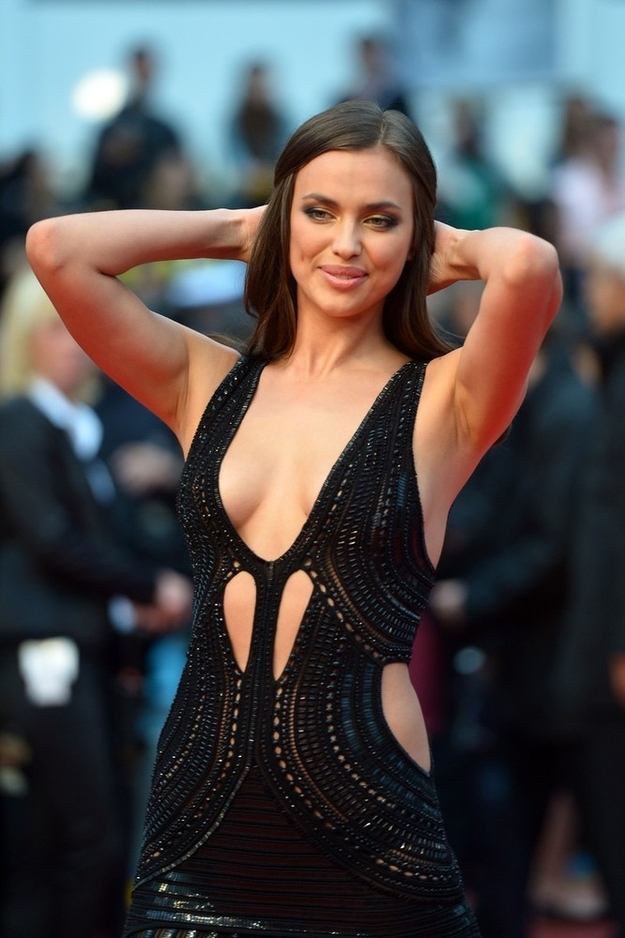 3.
She wants you to see them, too!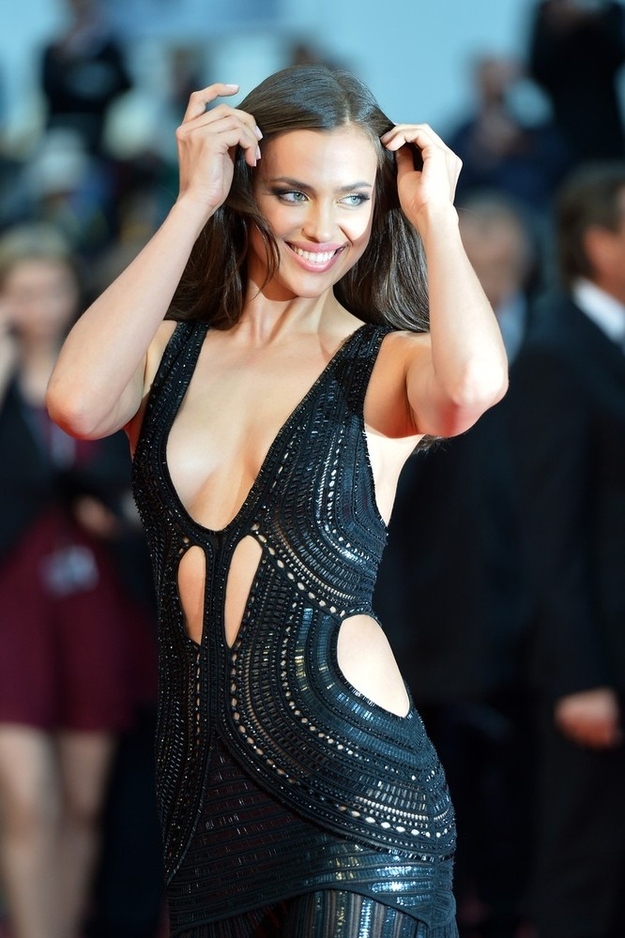 4.
Zachary Quinto was like, "The dress is almost there from a fashion perspective but it has that painted-on look that cheapens things."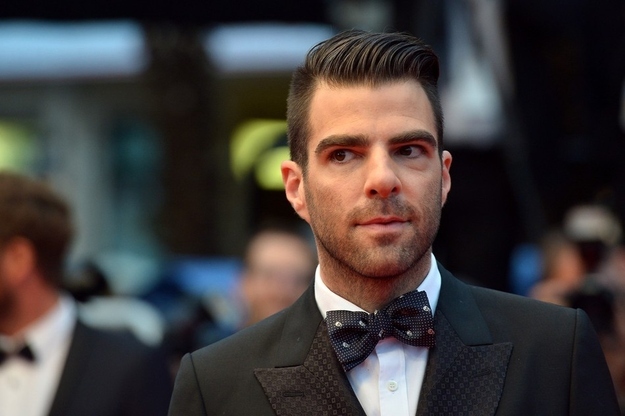 5.
And Joan Smalls is like, "I was supposed to have the most eye-catching neckline here."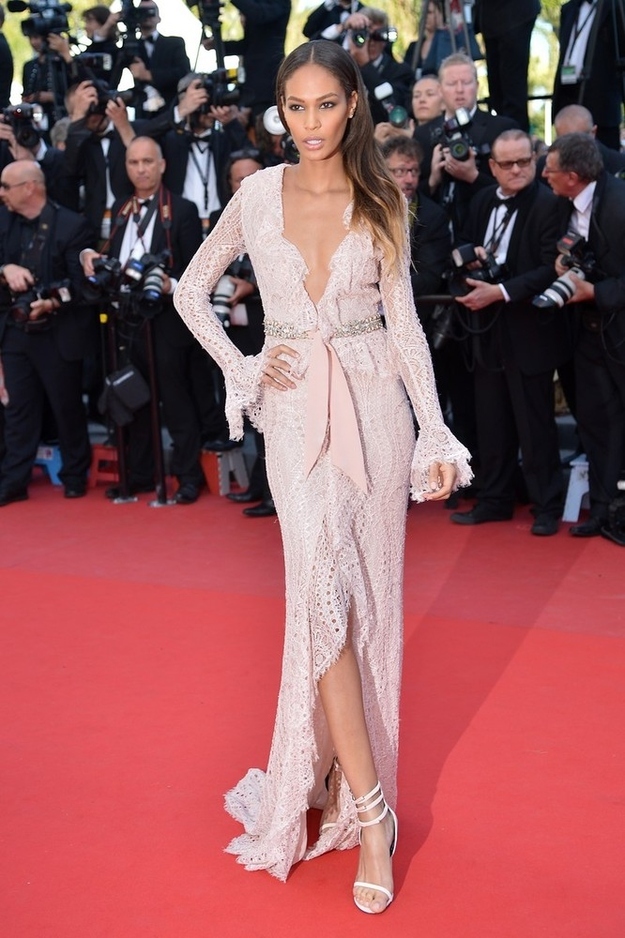 6.
Jessica Chastain resisted the temptation to cut random holes in this purple tank gown.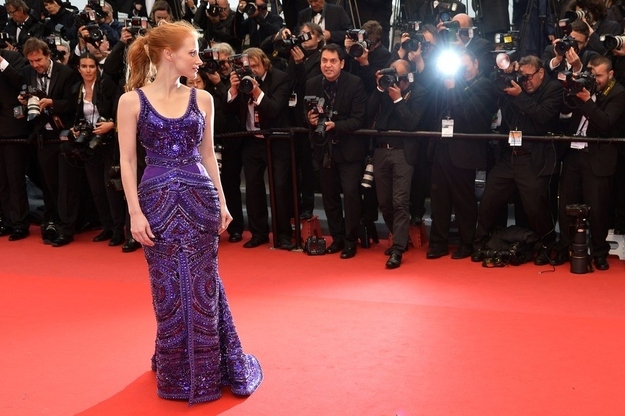 7.
Speaking of lots of ball gowns, Milla Jovovich was just about everywhere wearing as many as she possibly could.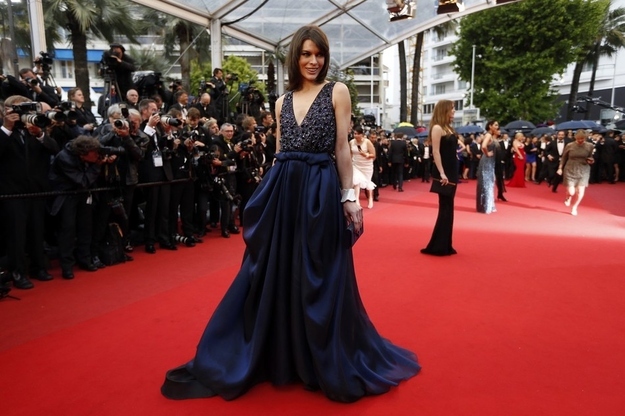 8.
"HEY, GUYS, EYELINER TODAY!"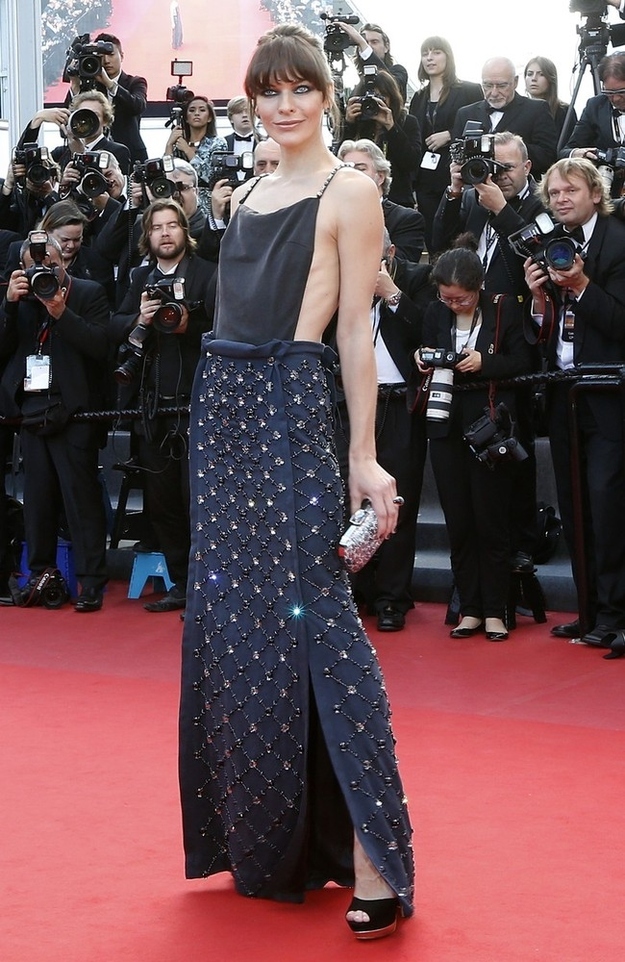 9.
"WORSHIP AT THE HEM OF MY SLIMMING PRINTED COLUMN DRESS THAT WOULD LOOK HIDEOUS ON ANY NORMALLY PROPORTIONED PERSON."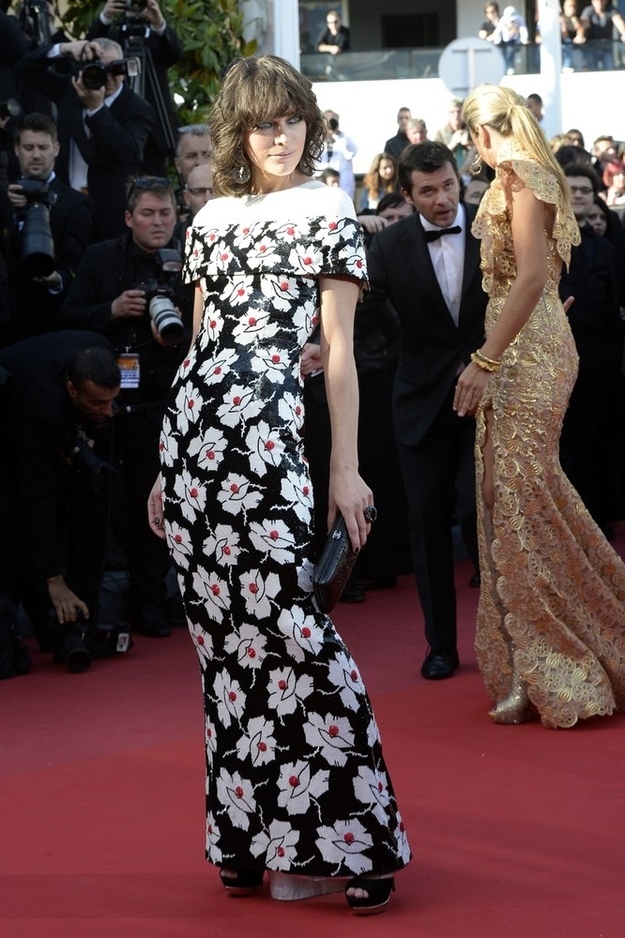 10.
Petra Nemcova went for J. Lo's patented "naked but not and also: SPARKLY!" look.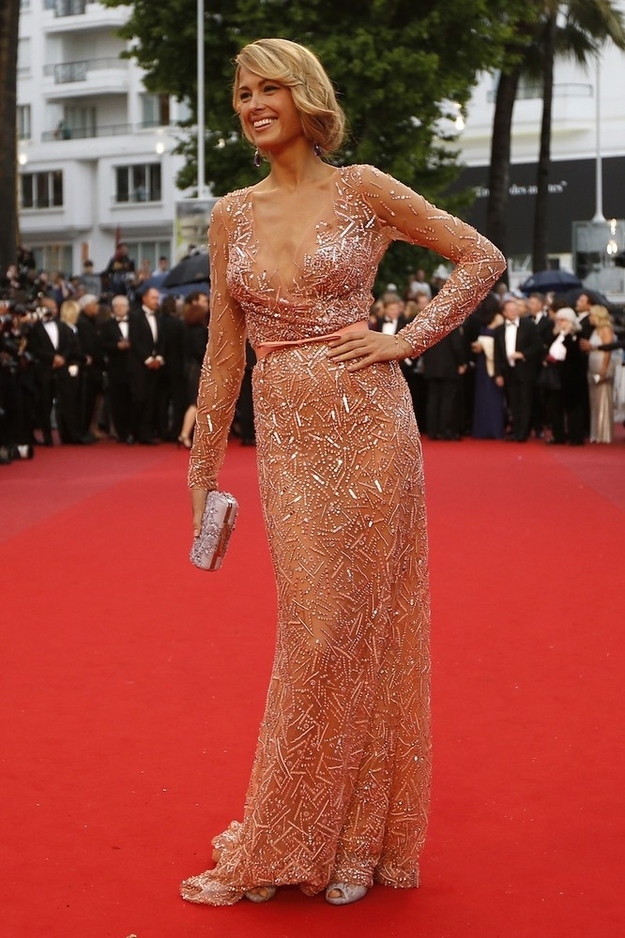 11.
She also wore her silk robe to another event.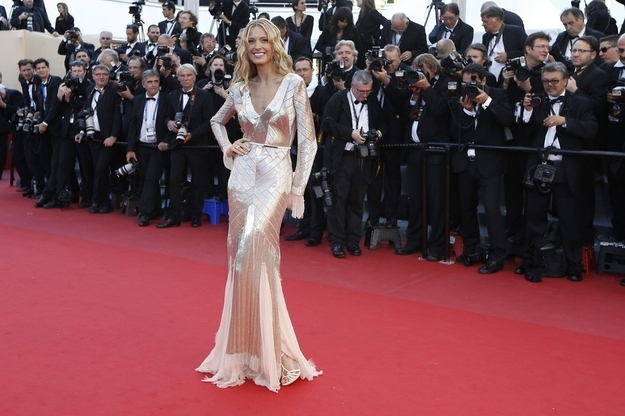 12.
Barbara Palvin was like, "Since I'm wearing orange eye shadow, how about I do this instead of duckface?"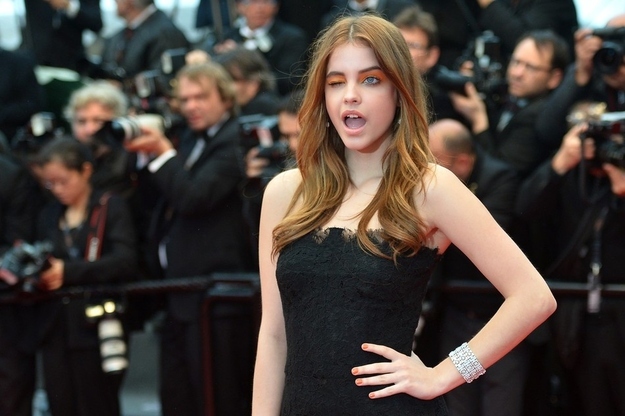 13.
Then she realized the wink just doesn't scan in front of red carpet photographers and tried to take it back.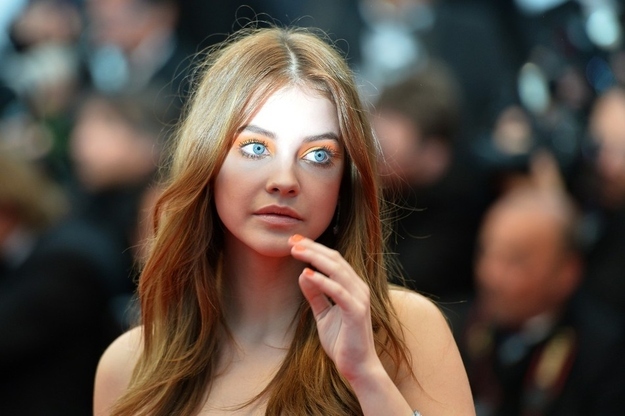 14.
I can never get enough jumpsuits, personally, so here's one on Rhatha Phongam.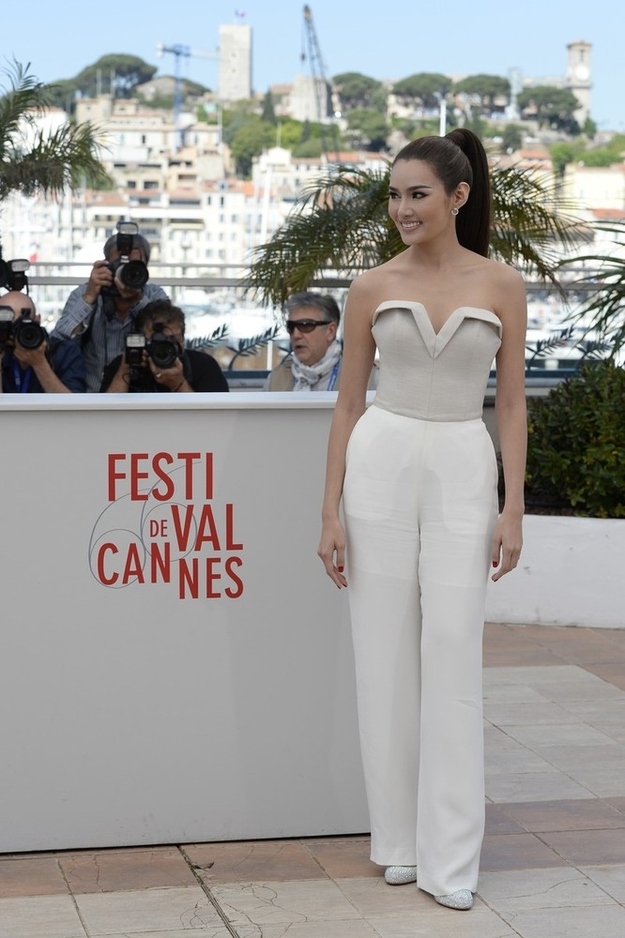 15.
This tulle made its Canne debut at the Behind the Candelabra screening.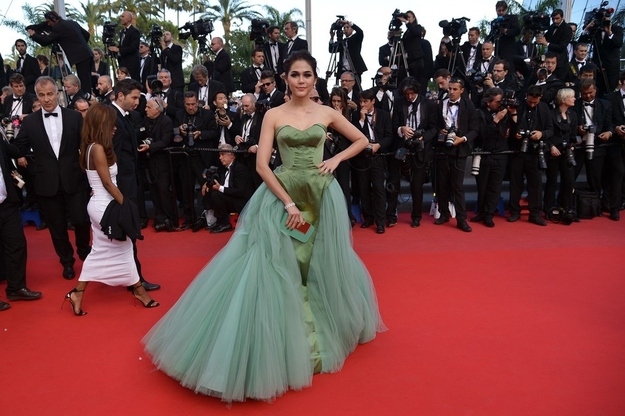 16.
Models! They're just everywhere at Cannes, aren't they? Here's Jessica Hart's back and Erin Heatherton's front.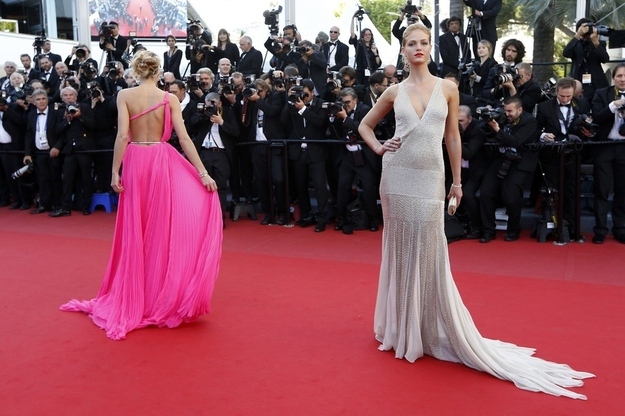 17.
Catherine Deneuve forwent the discomfort of projecting sex appeal in exchange for a cozy wrap.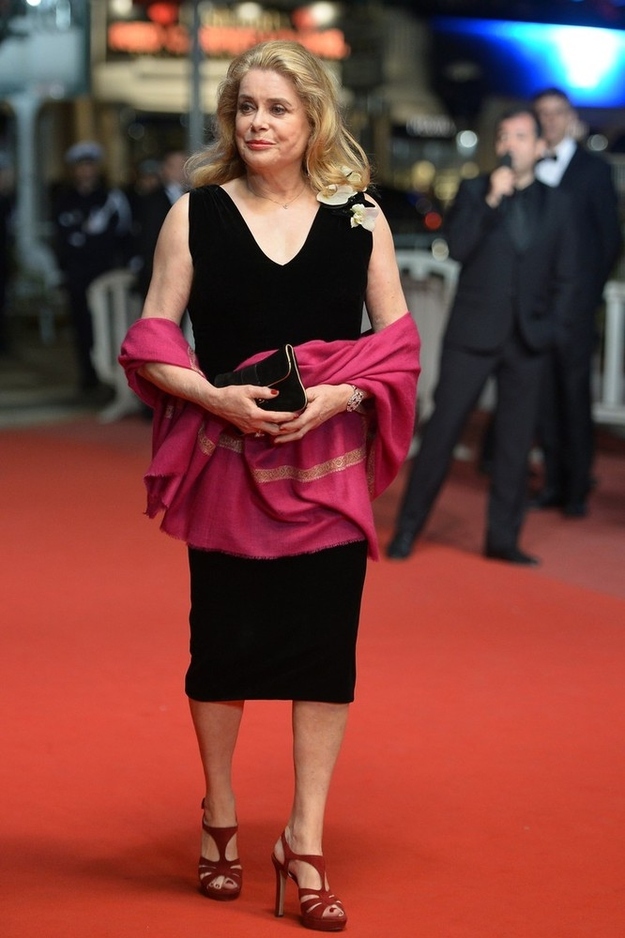 18.
Kylie Minogue!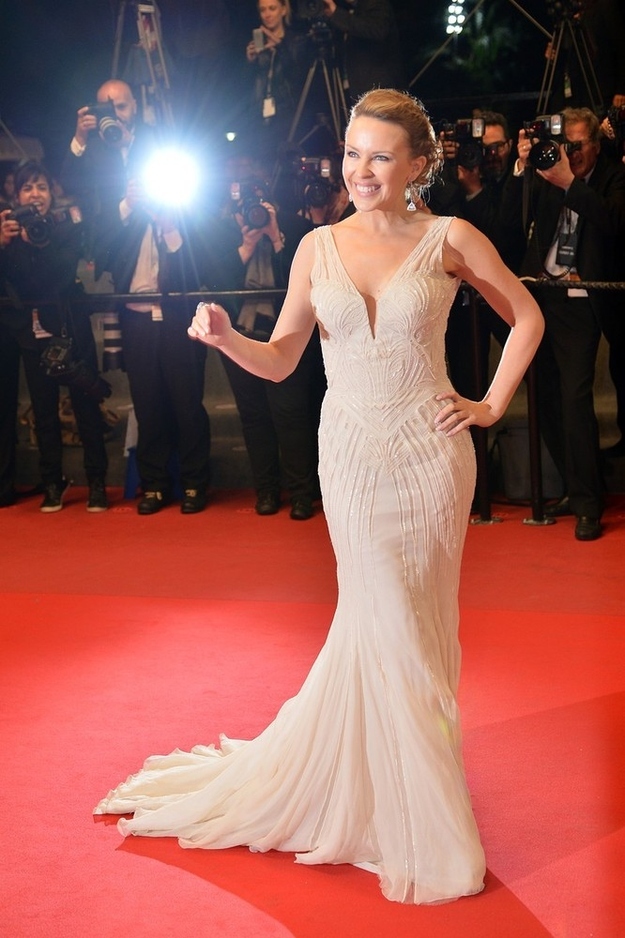 19.
In case you've been missing sleeves, Rosario Dawson wore an extra bulbous, very crusty set of them.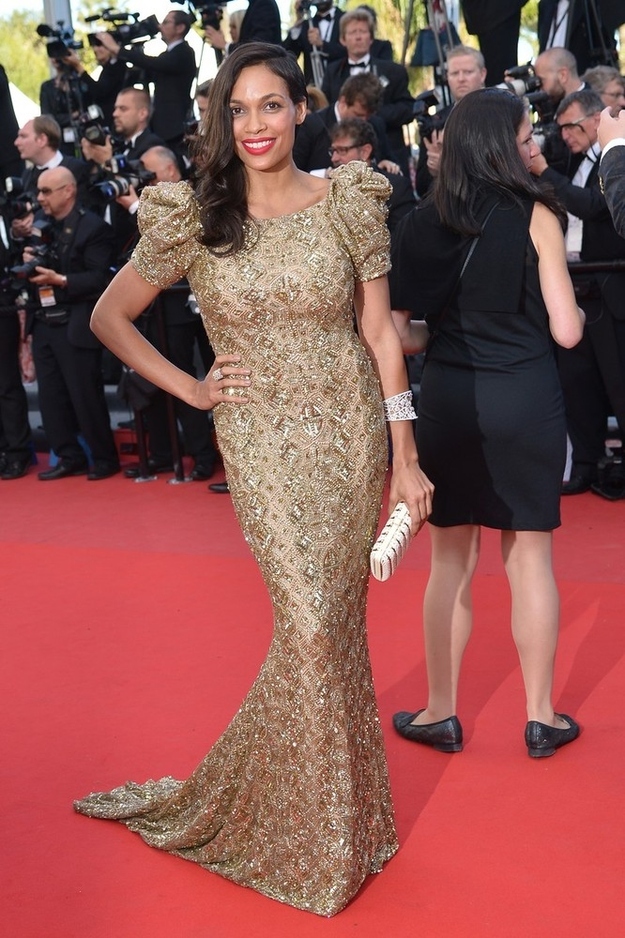 20.
Well, wouldn't you look this happy if your skirt did this?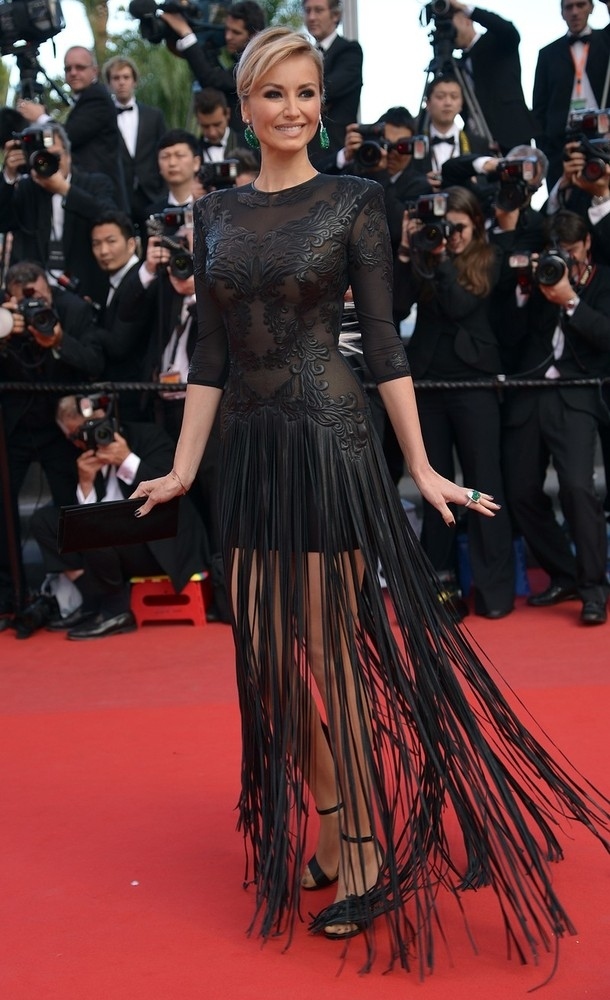 21.
Anais Monory is a beautiful woman who should definitely be on the fashion industry's radar.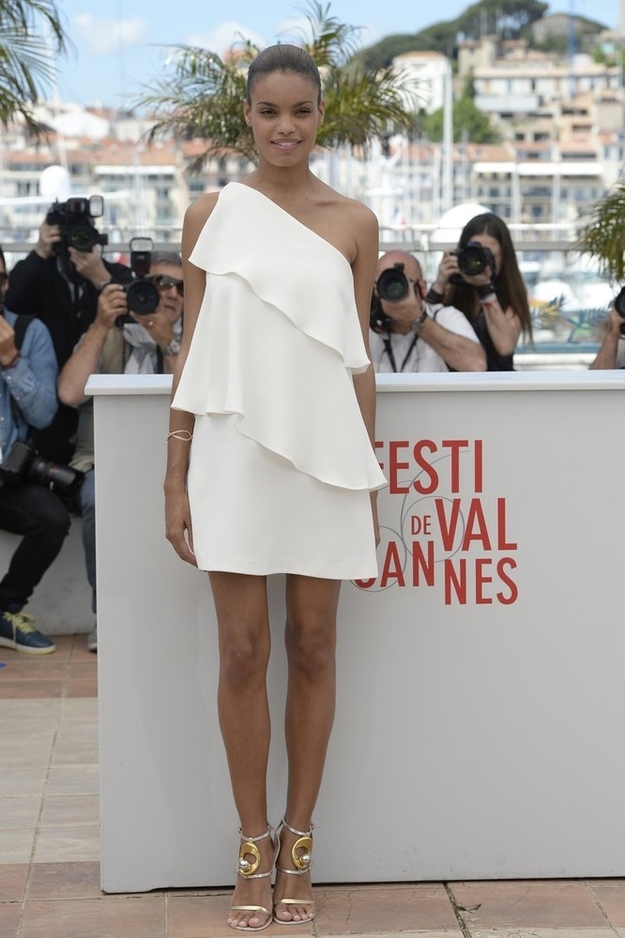 22.
HALF-TIME: red carpet sideplank.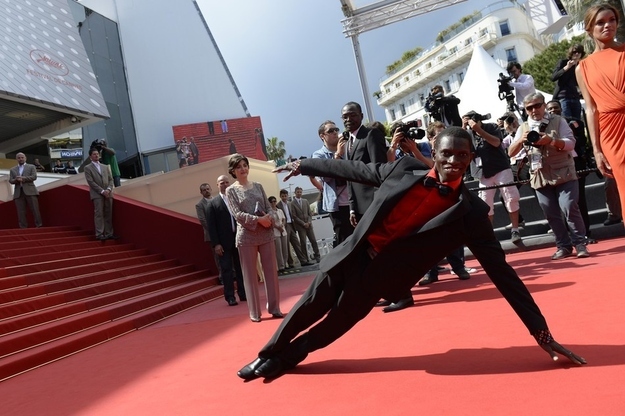 23.
Oh and here's Jessica Hart's front. Were you still wishing you'd seen it earlier or had you forgotten?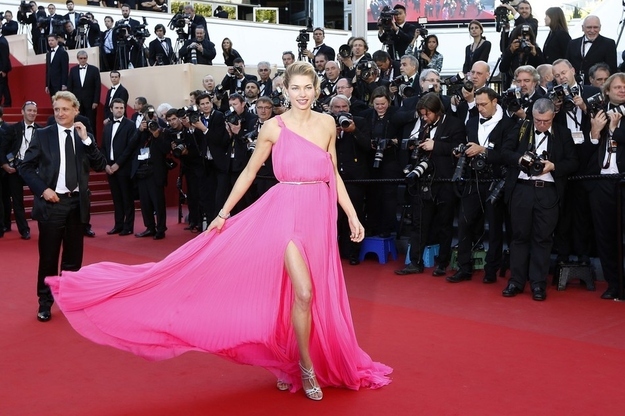 24.
And Bai Ling finally showed up!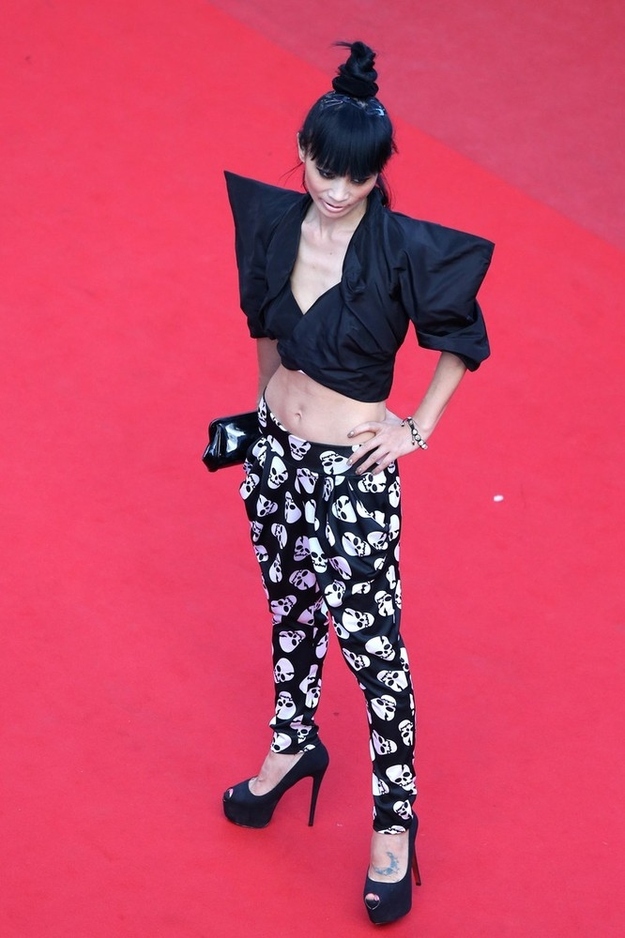 25.
The photo wires don't seem to know these ladies' names, but they made quite a splash by being attractive and wearing the same boa.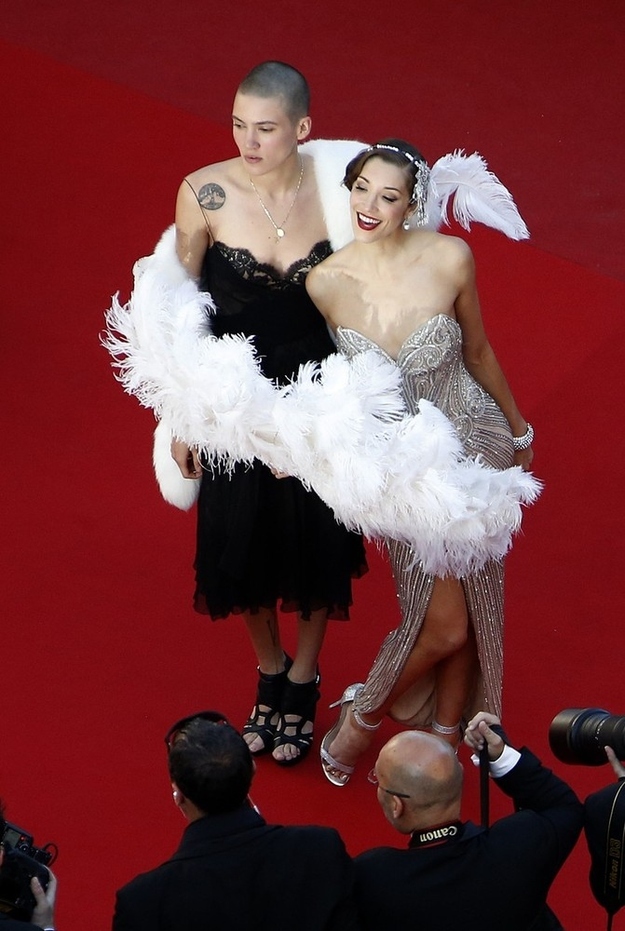 26.
Sharon Stone alert.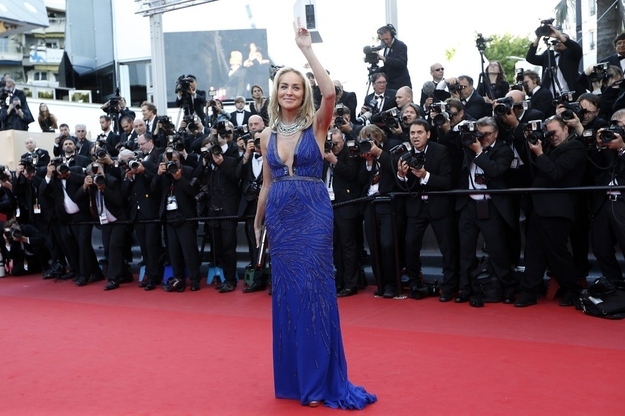 27.
Jessica Chastain also hit the carpet in a white cape with a big eye around her neck.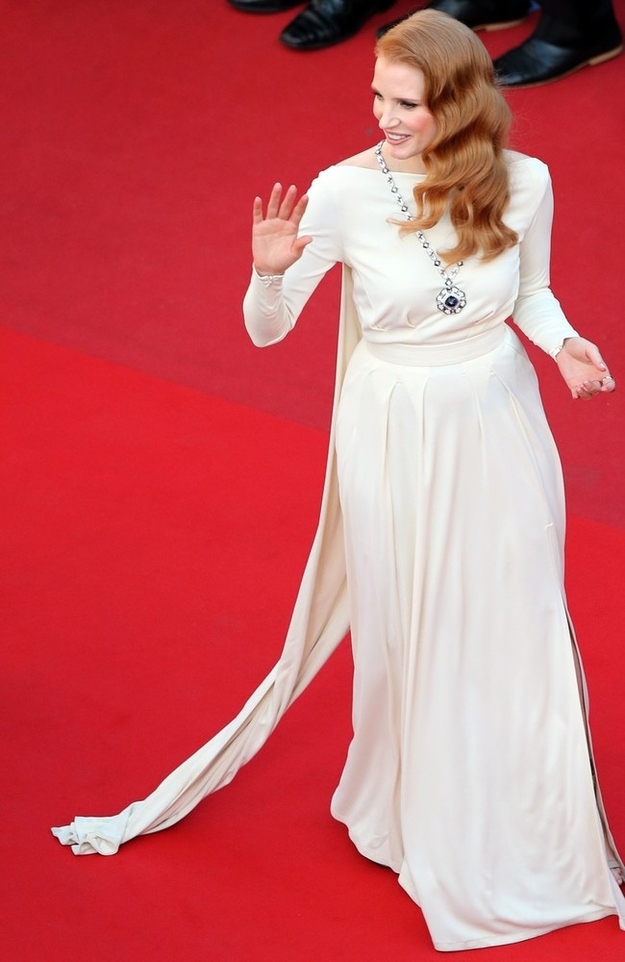 28.
Dita Von Teese wore exactly what she always wears.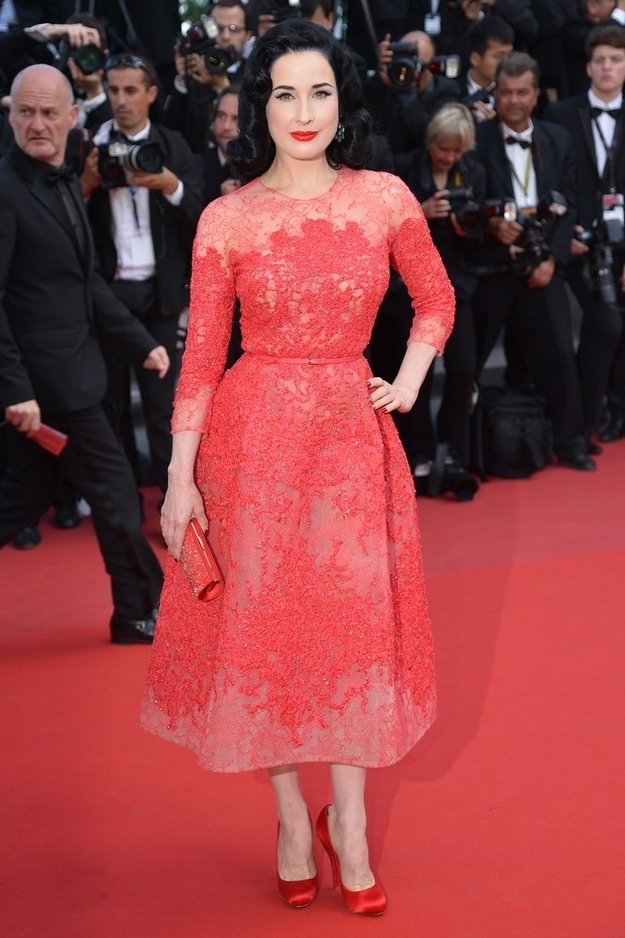 29.
Ana Pauls also channeled summer music festivals in her white lace dress and crown of flowers.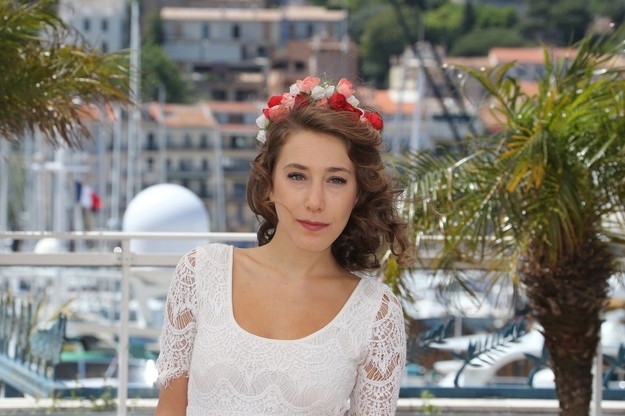 30.
Here's Sharon Stone on her yacht.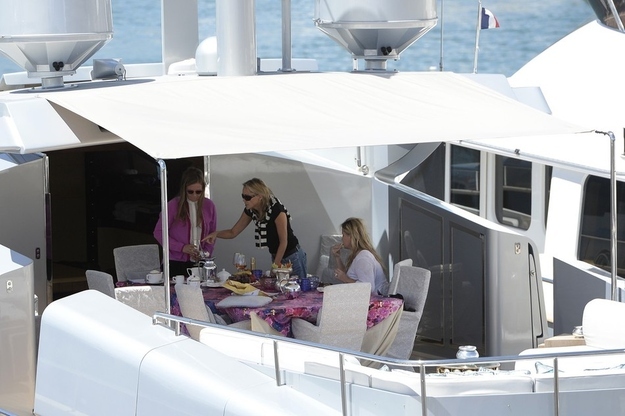 31.
Alec Baldwin carried his pregnant wife around. There was much rejoicing.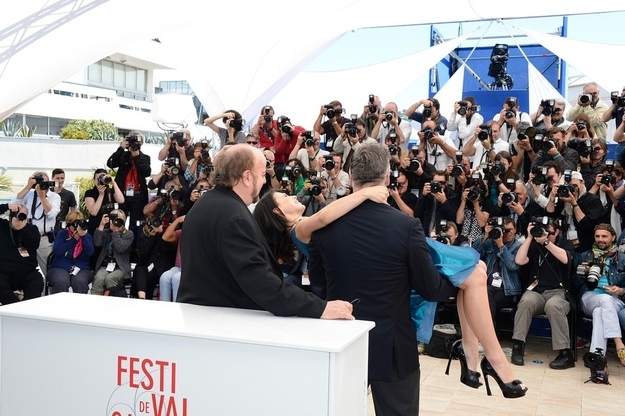 32.
LOL.
33.
But then he made her walk up the stairs in her train and heels.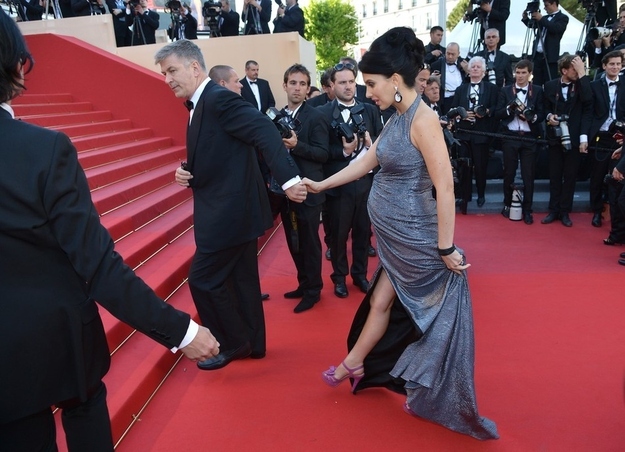 34.
Dangle a panel of lace at the hem of your dress and it doesn't look nearly as skimpy as it actually is.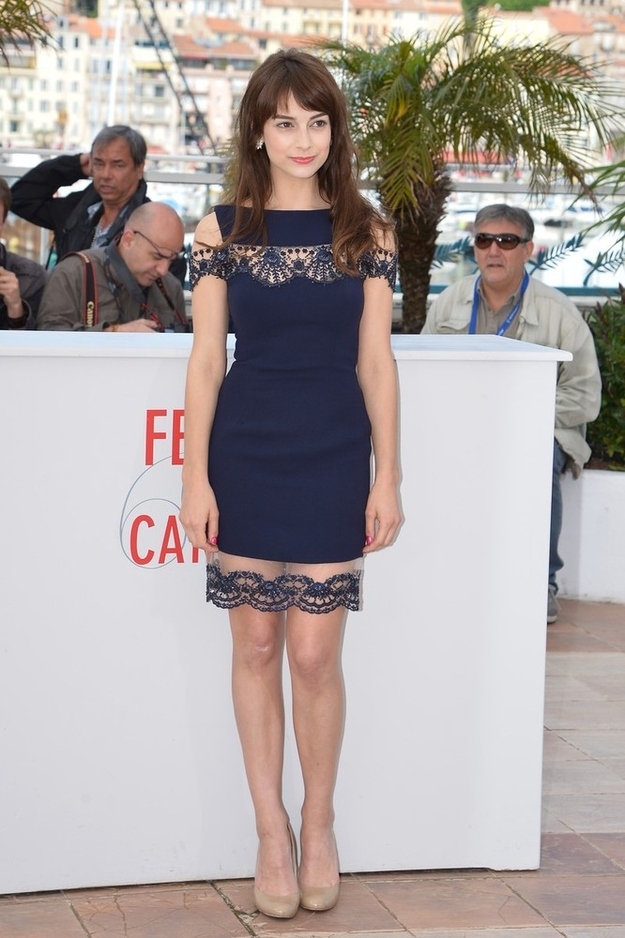 35.
Marion Cotillard looked flawless, as she always does.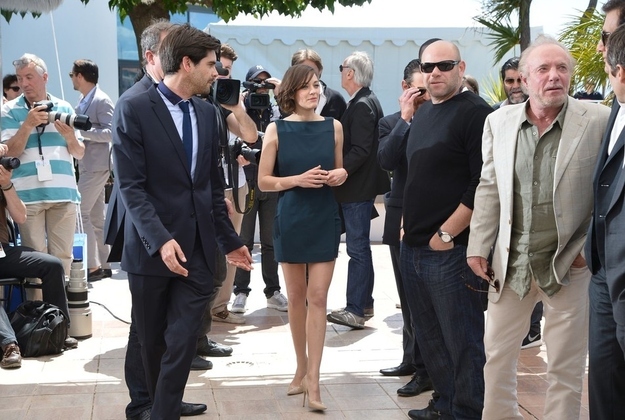 36.
Zoe Saldana made the mistake of wearing these awkwardly humongous sleeves.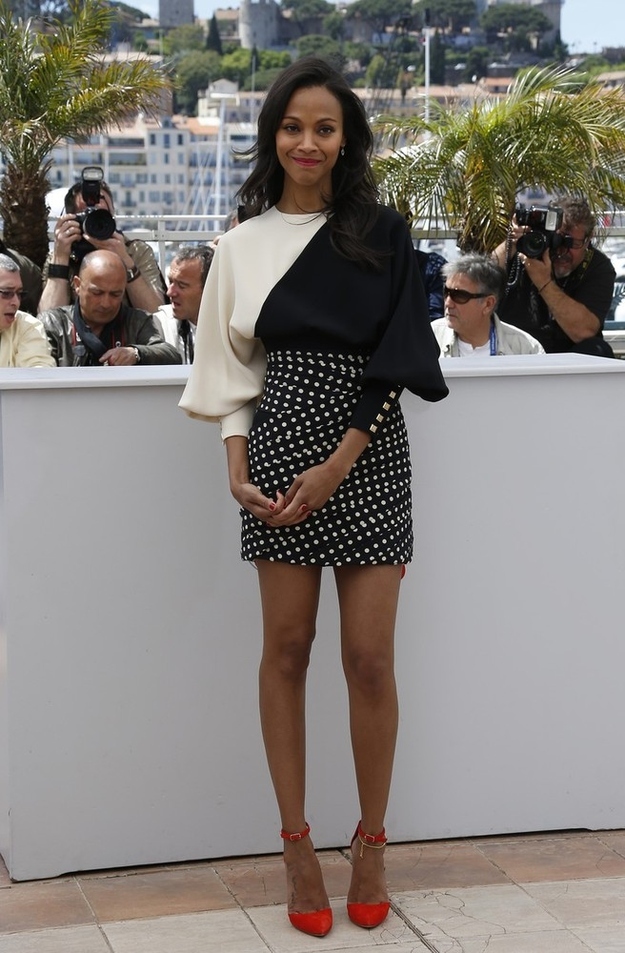 37.
People will probably have mixed feelings about this Marion gown.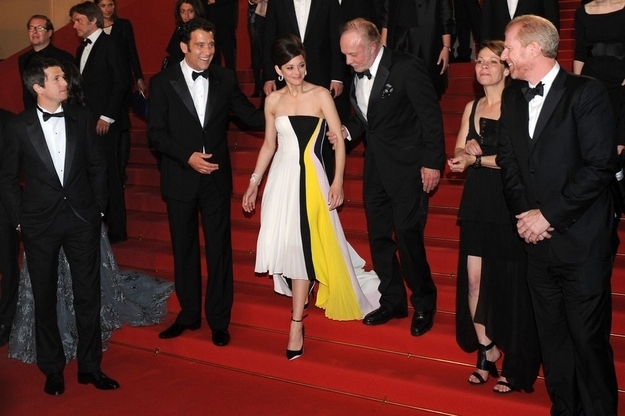 38.
Rosario Dawson is all, "You look like you've been highlighted LOL."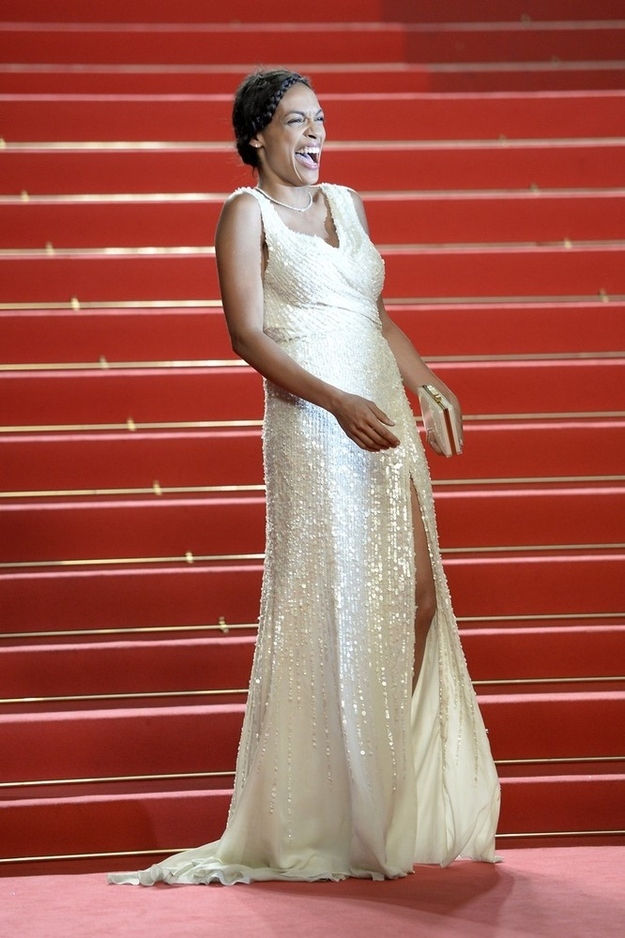 39.
But Zoe was just looking a little sad about it. Why, Zoe?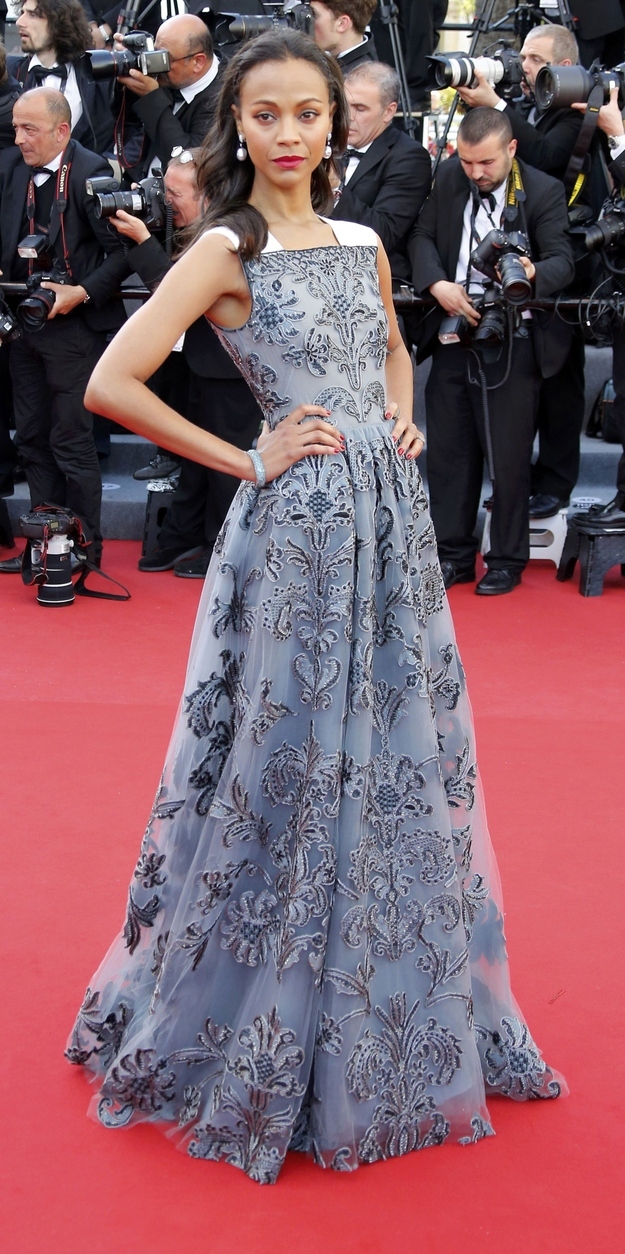 40.
Oh, right — because Marion and her color-blocking were all you could see/think about for miles.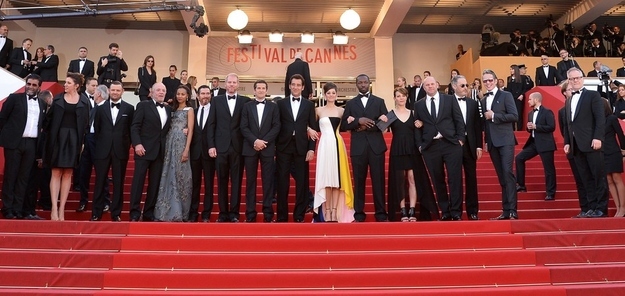 41.
French actress Alyson Le Borges went with that "just had sex" look.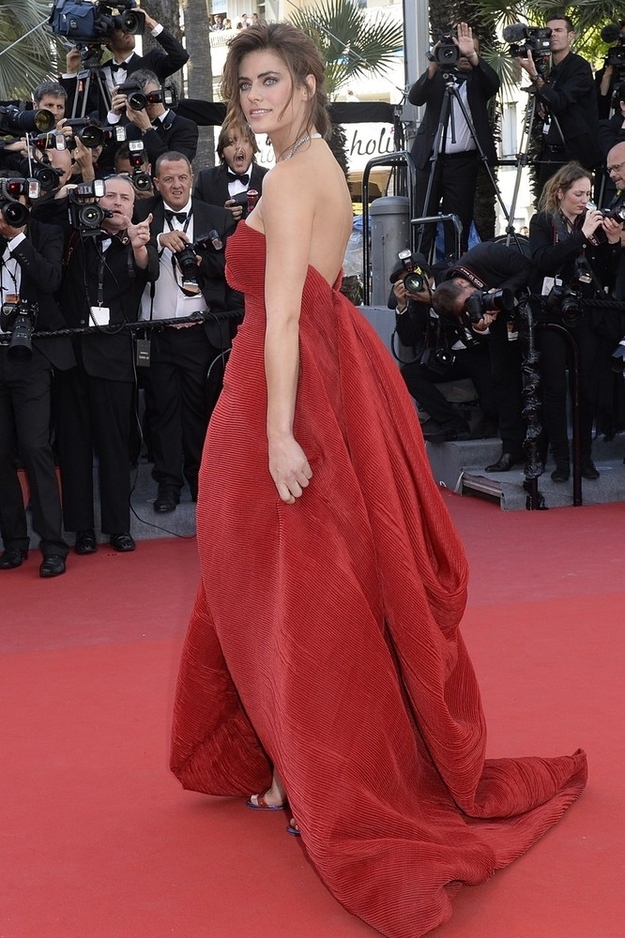 42.
And Selita Ebanks was sure to wear a color that would look terrible on everyone in the world but her.
43.
See?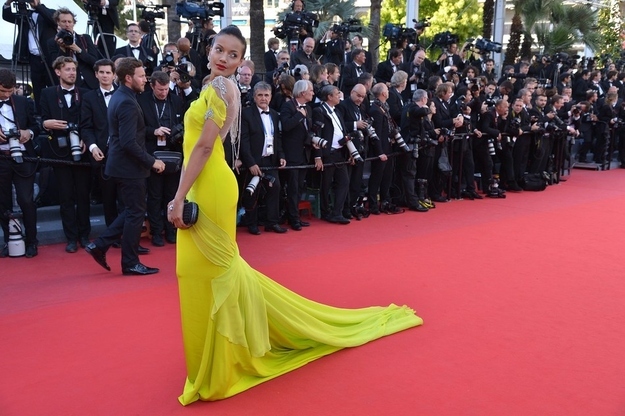 44.
And I leave you with Hofit Golan.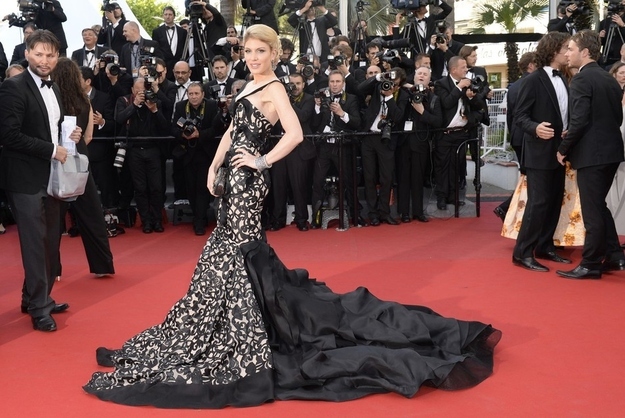 45.
And finally, Justin Timerlake.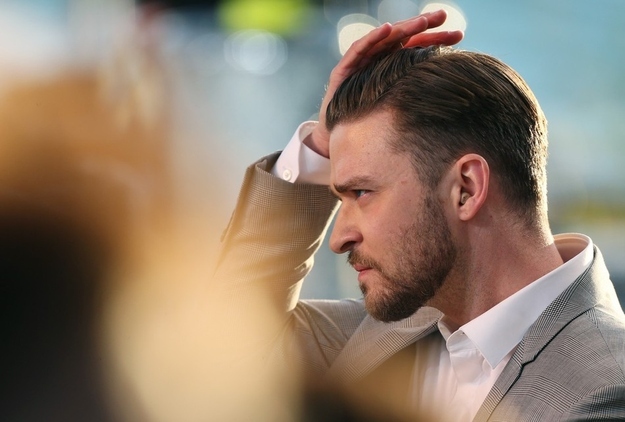 Correction: An earlier version of this item misidentified Alyson Le Borges as Allison Williams (5/23).