45 Fabulous Hats From The Royal Ascot
See what the Queen, Prince Harry's ex, and more random flamboyant people are wearing to the UK's famous races.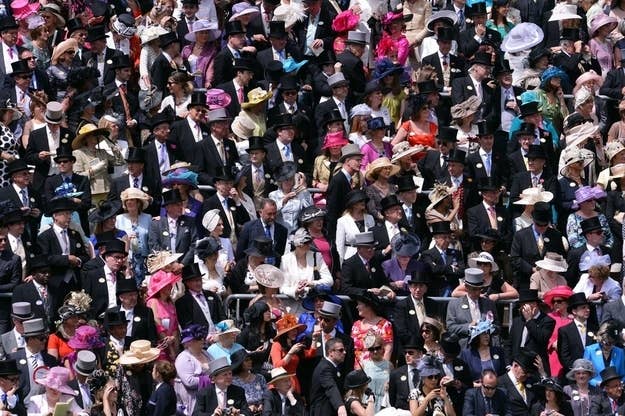 The UK's annual Royal Ascot horse-racing event seems more like an arena for people to see and be seen than to watch fine thoroughbreds run next to each other. The Queen and some other royals attend, a dress code mandates hats and fancy attire, and people always experiment with ways to outdo each other, fashion-wise, in ways both pretty and just plain scary. This year, tired of the skimpy dresses and small fascinators of past races, stricter dressing requirements are being enforced for certain areas of the racecourse by people dressed in matching purple outfits wearing badges that say "Dress Code Assistant." They have pashminas and properly sized fascinators on hand for anyone whose dress is too short, shoulders too exposed, or head too bare. Look at them in action!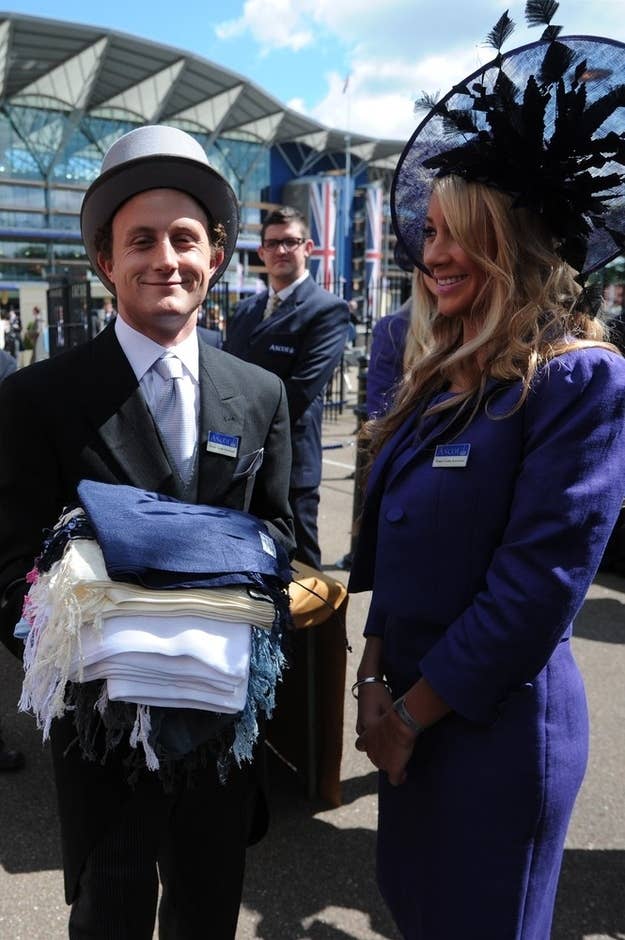 This year's event is well-under way but far from over. So let's check in on the showy things everyone's wearing! I expect this purple dress code patrol has quite a lot of clothes' policing to do. But first up, the most important people.
1.
Queen Elizabeth II and Friend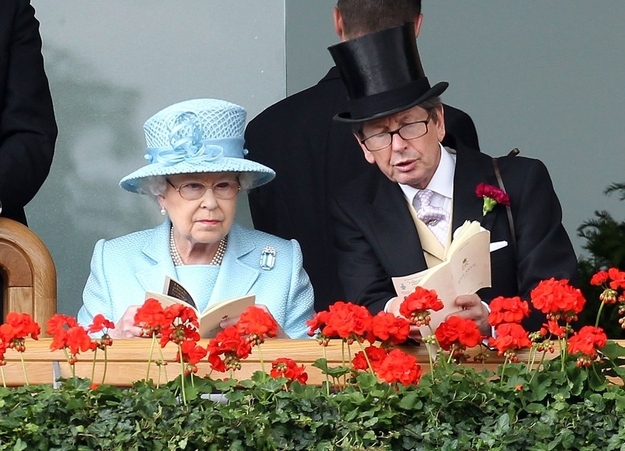 2.
Queen Elizabeth II and Prince Phillip!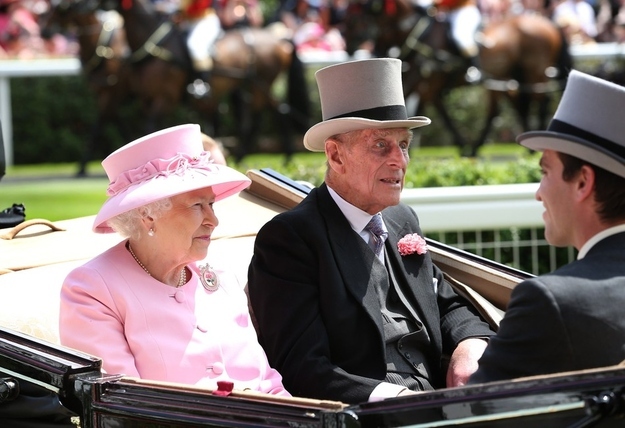 3.
Prince Charles and Camilla, Duchess of Cornwall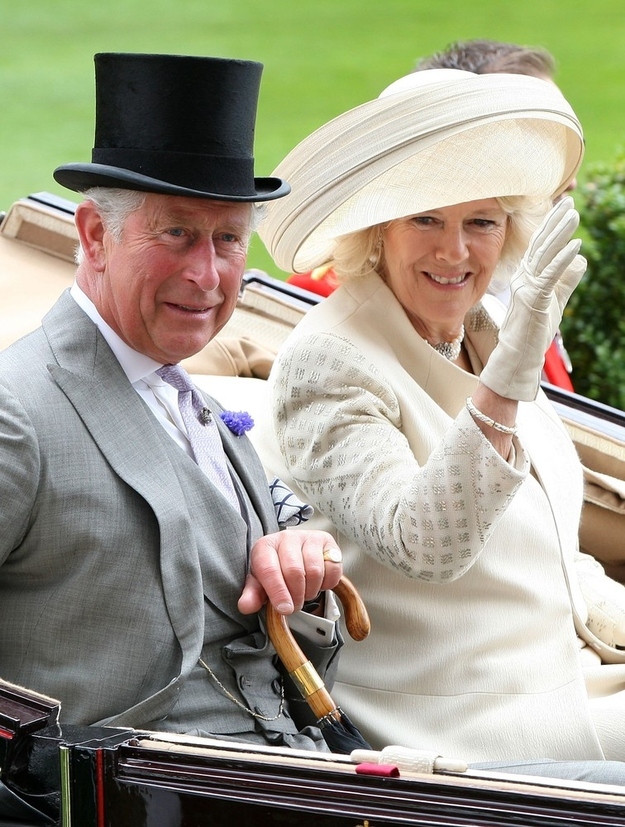 4.
Princess Eugenie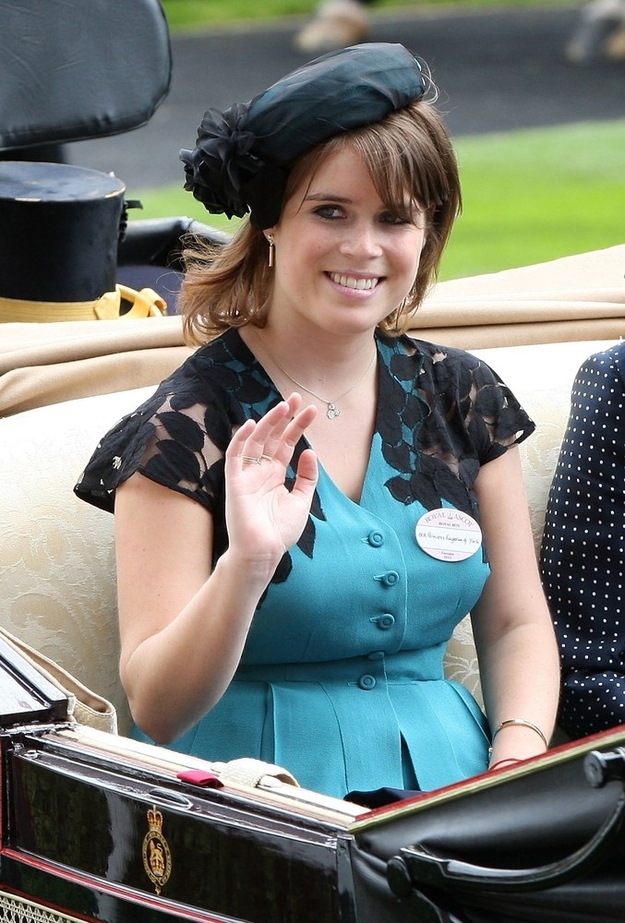 5.
Sophie, Countess of Wessex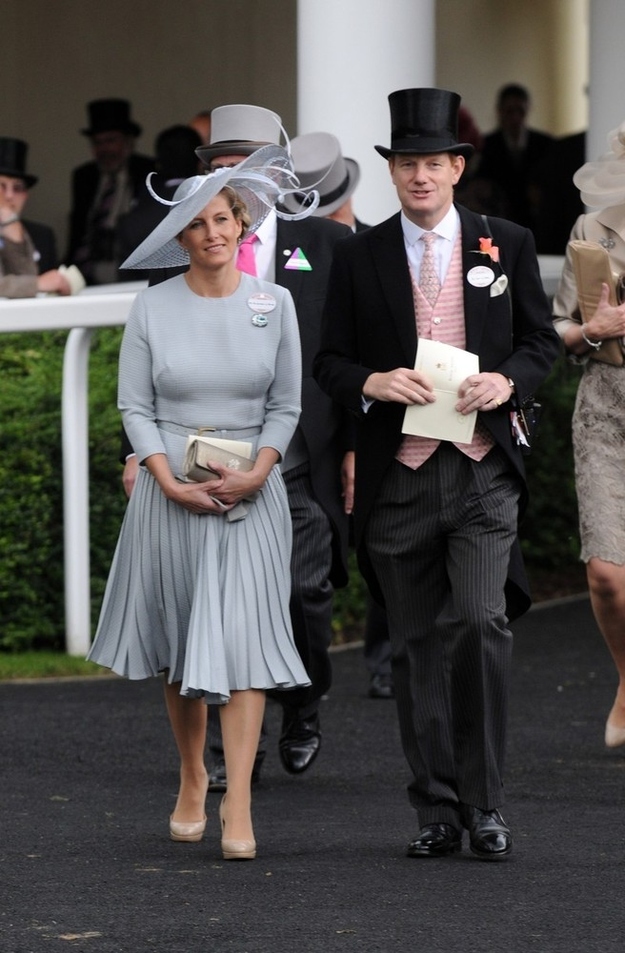 6.
Princess Anne
7.
Princess Haya Bint Al Hussein and Sheikh Mohammed bin Rashid Al Maktoum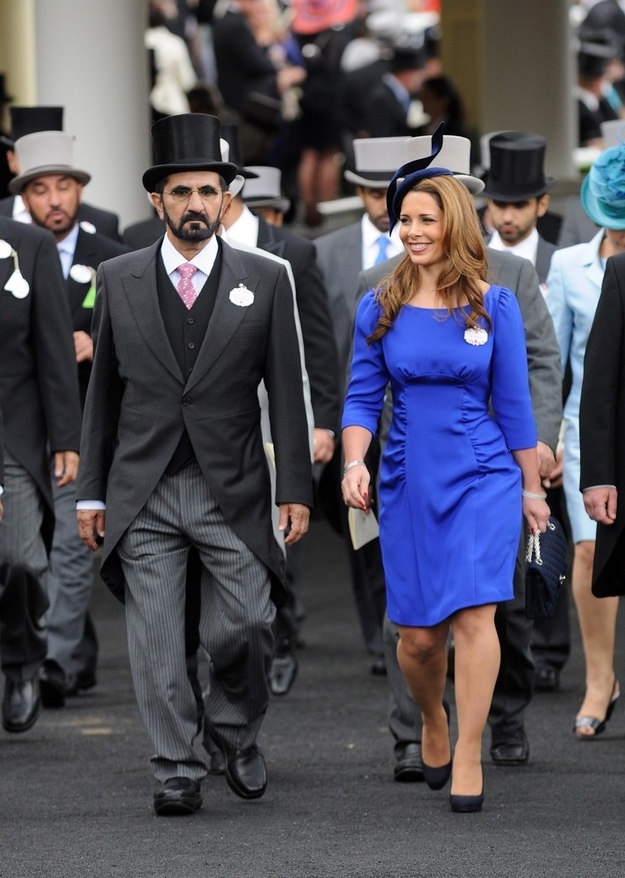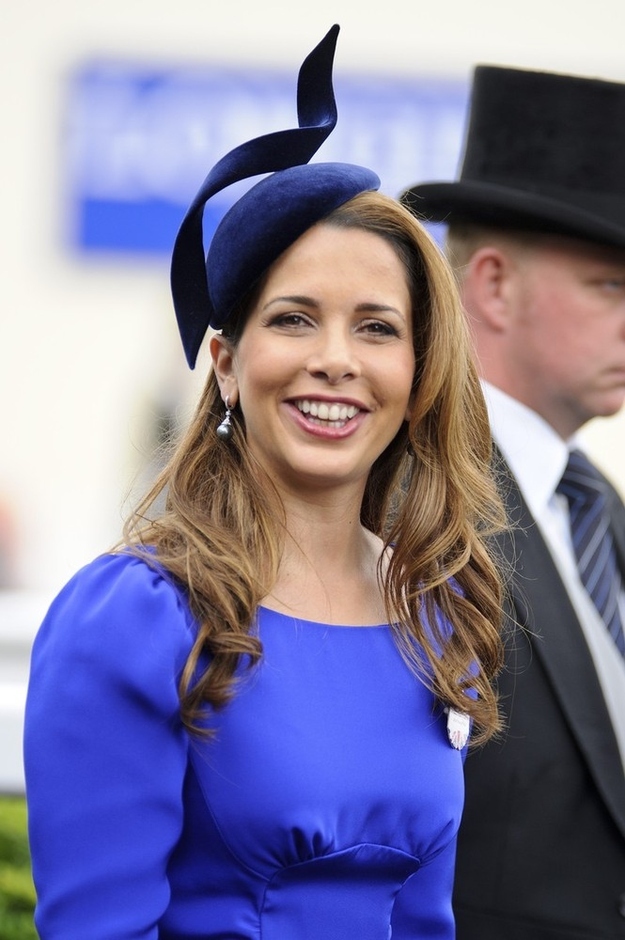 Tangentially connected to the royals:
8.
Florence Brudenell-Bruce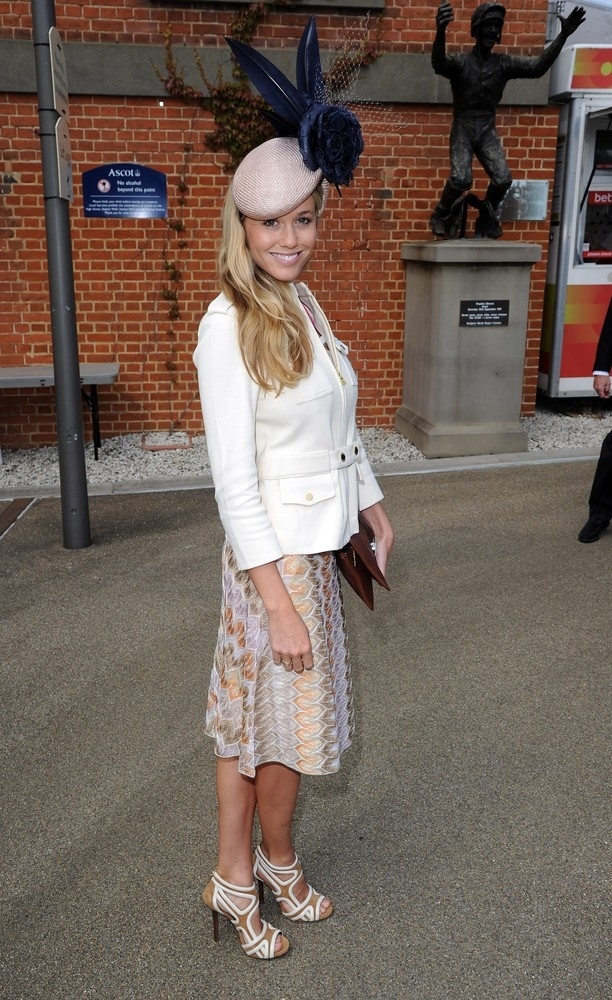 9.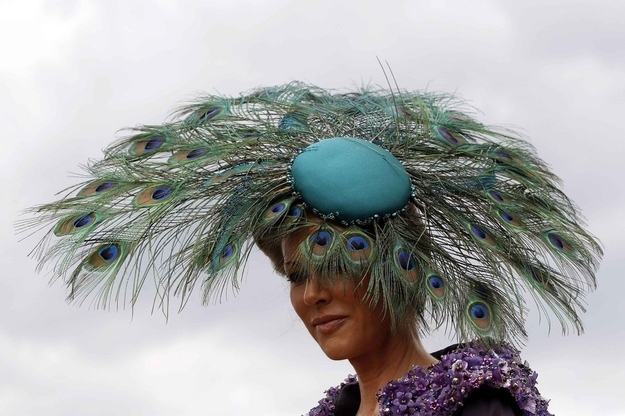 10.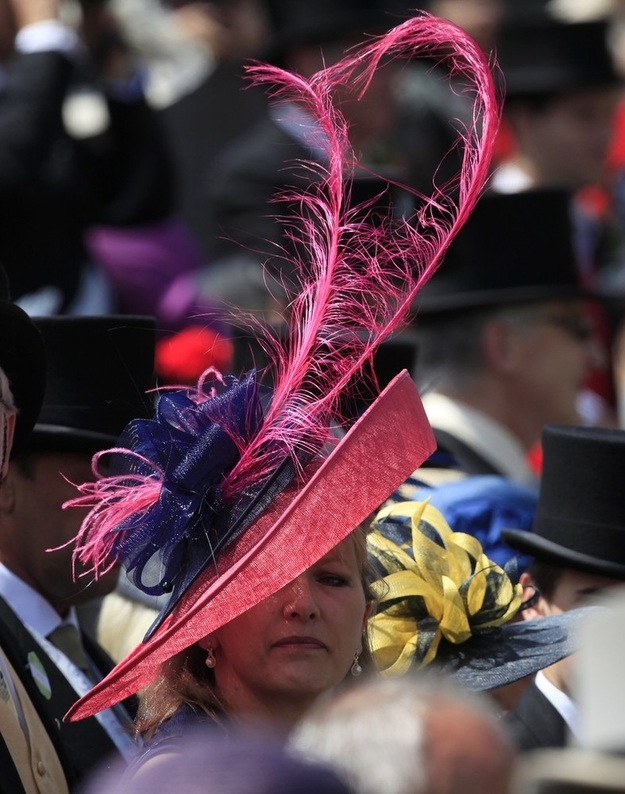 11.
12.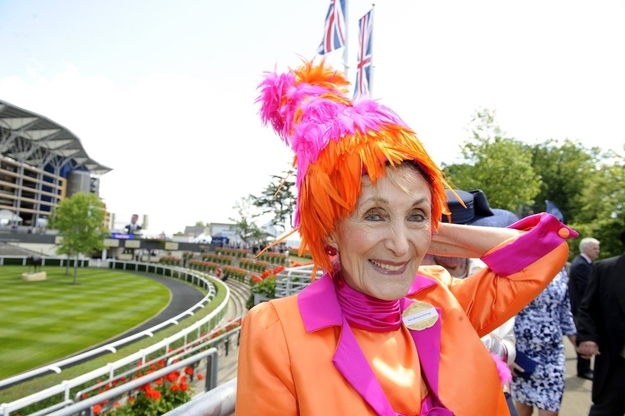 13.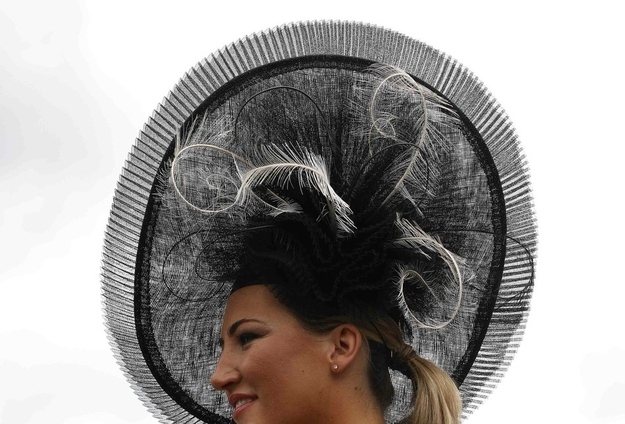 14.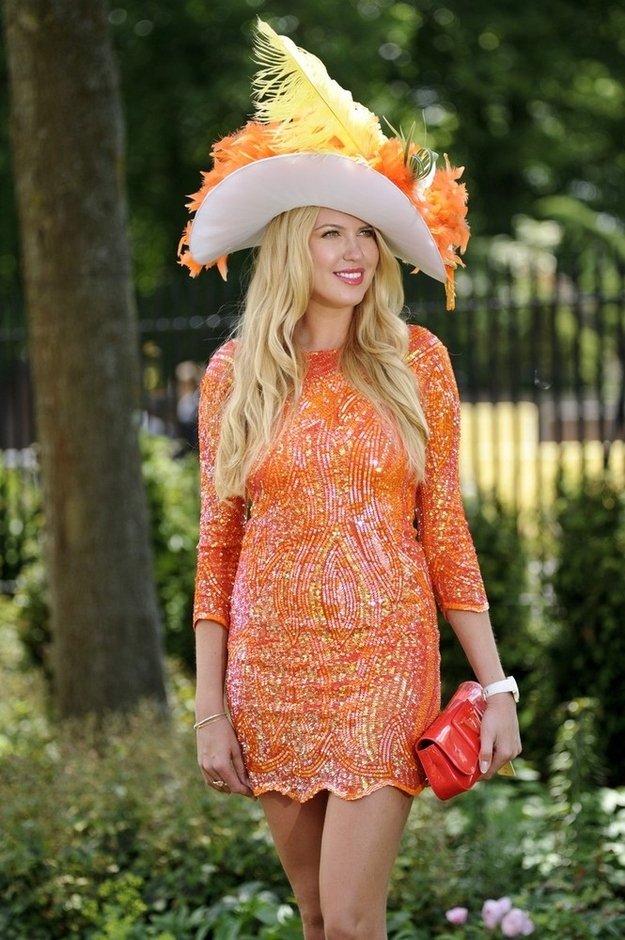 15.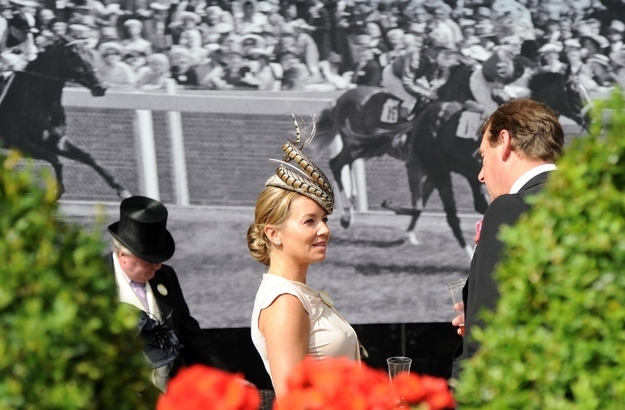 16.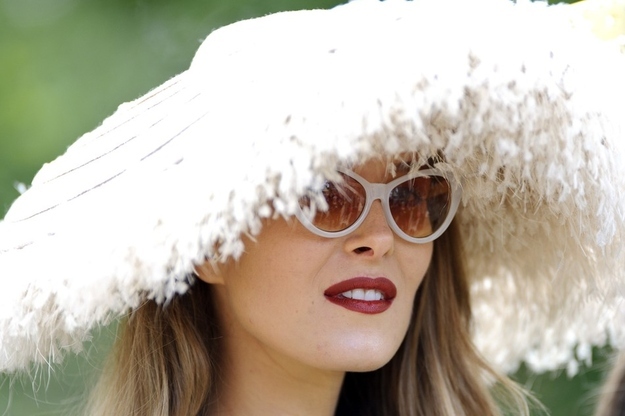 17.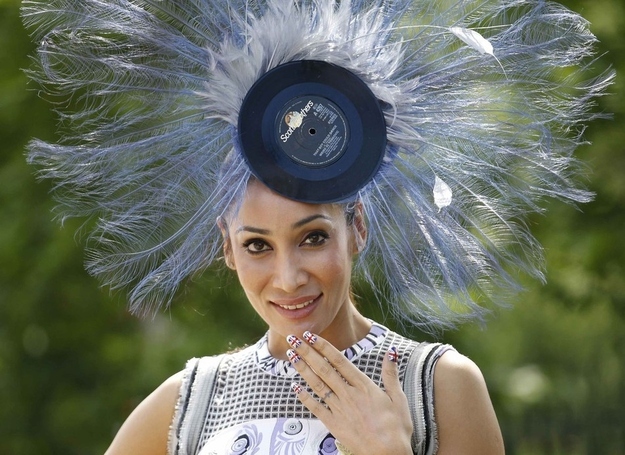 18.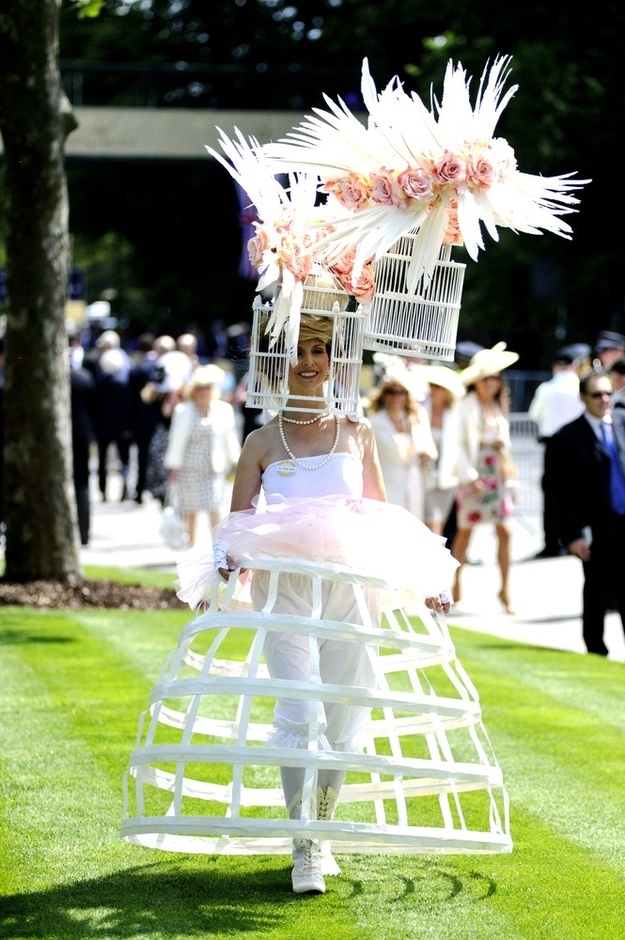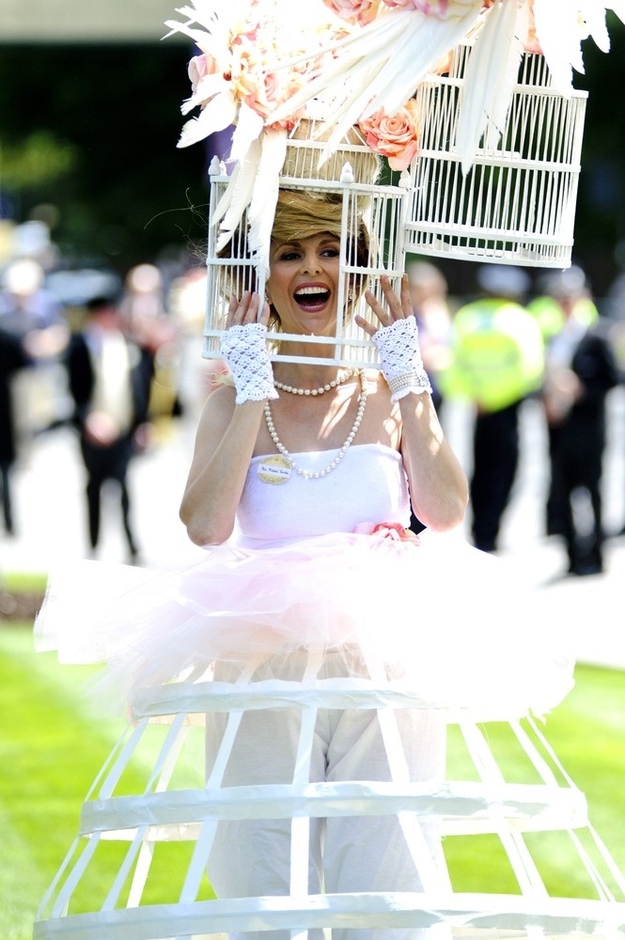 19.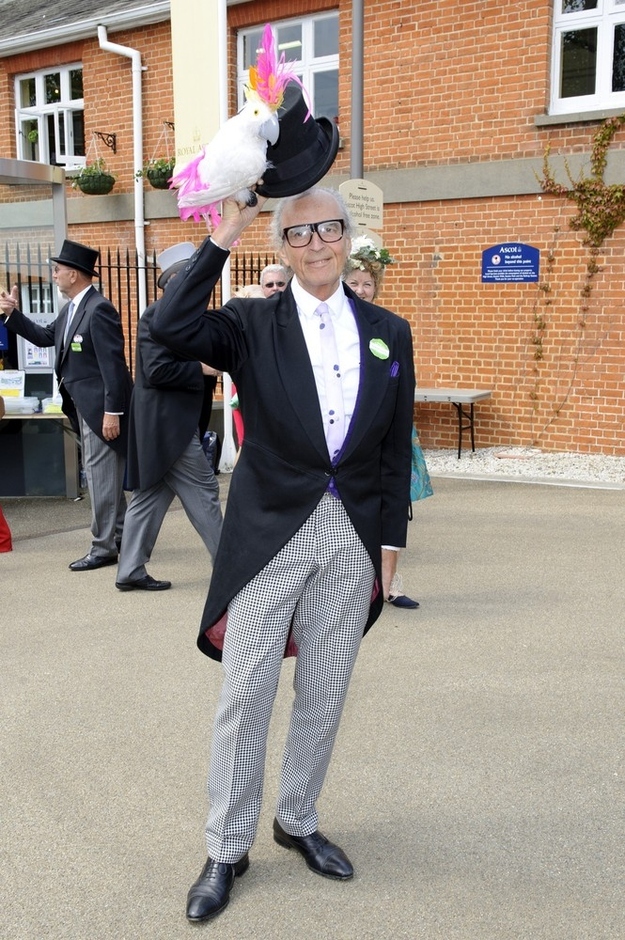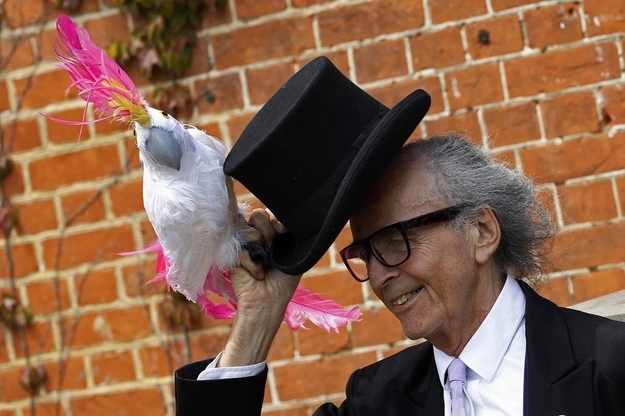 20.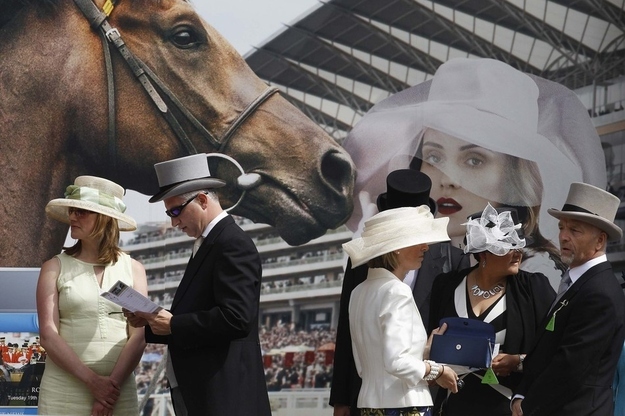 21.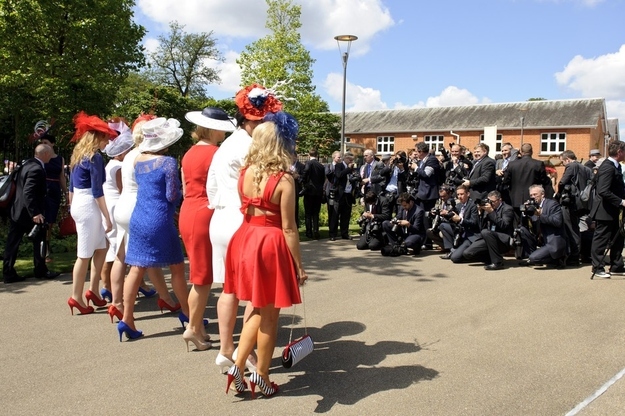 22.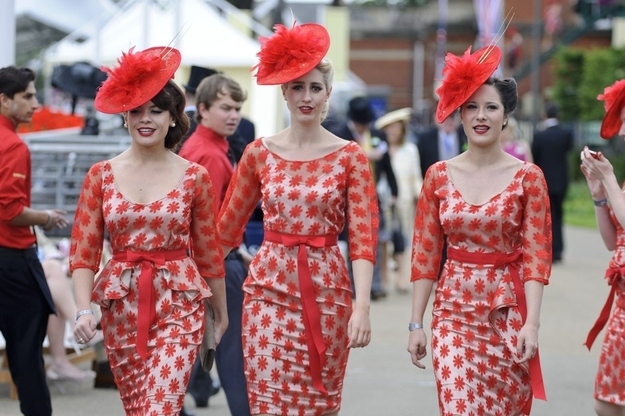 23.
24.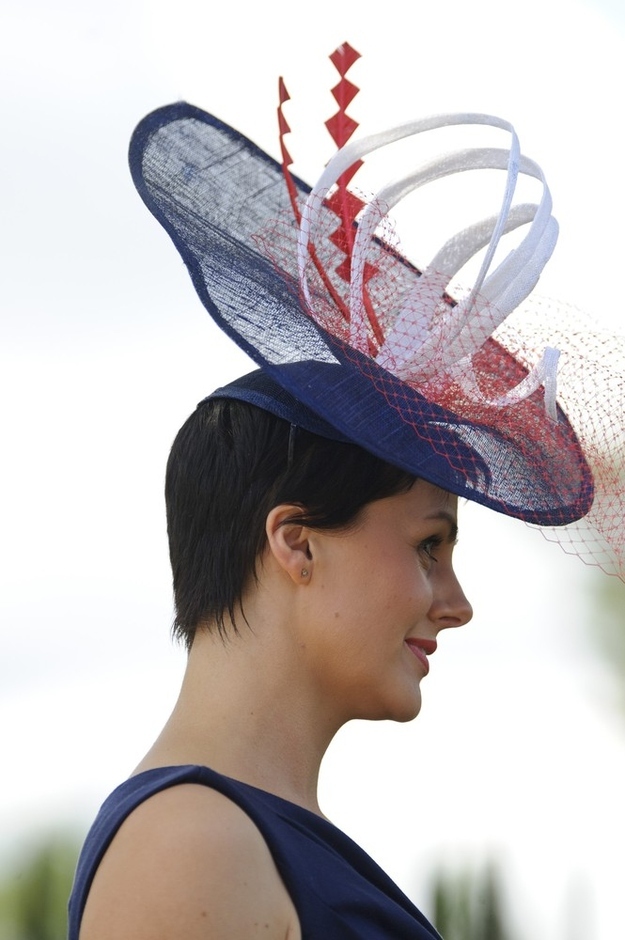 25.
26.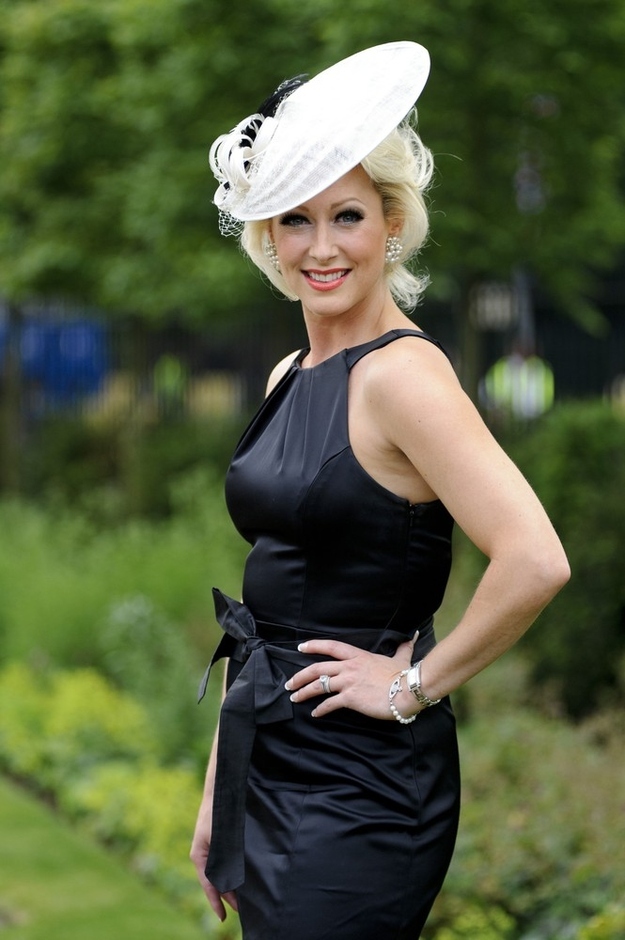 27.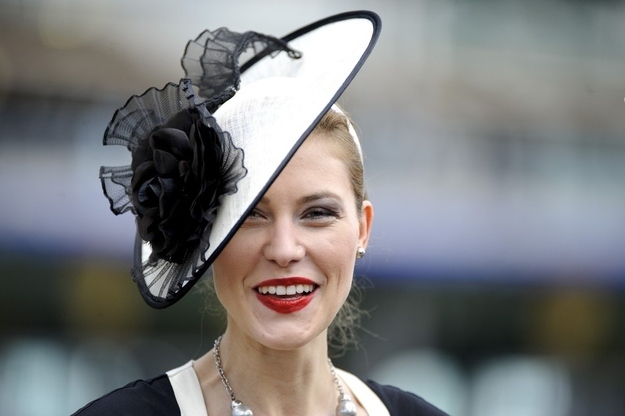 28.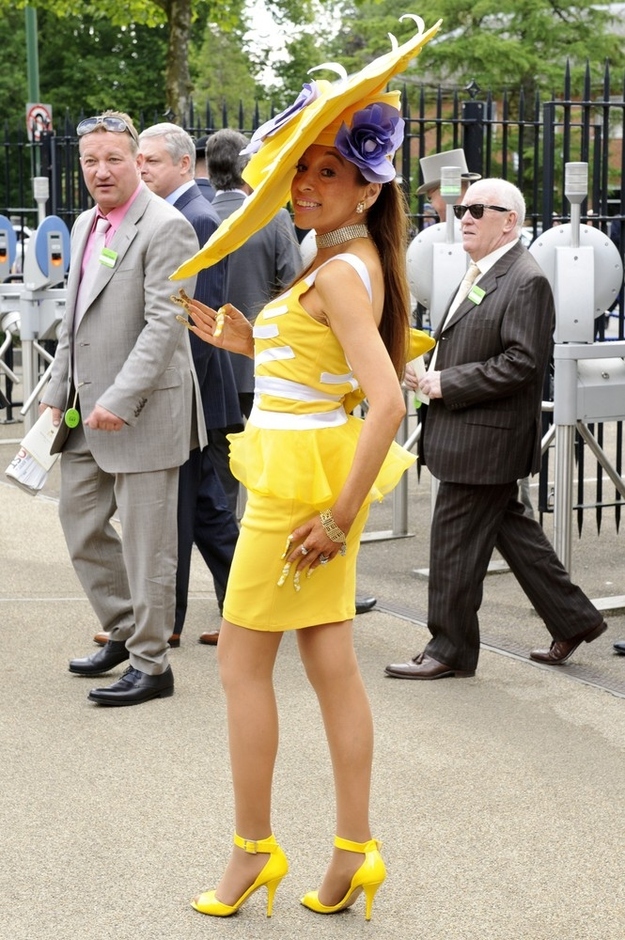 29.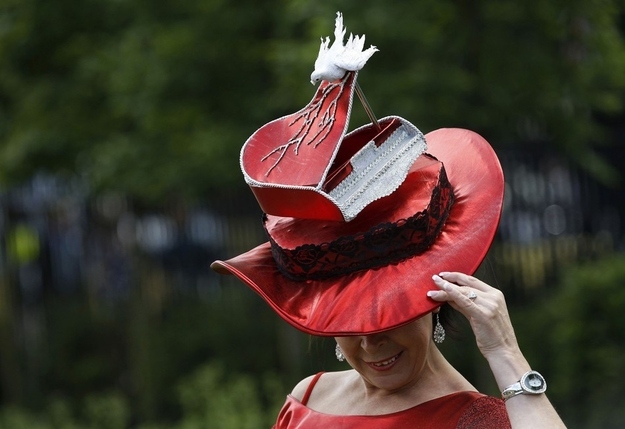 30.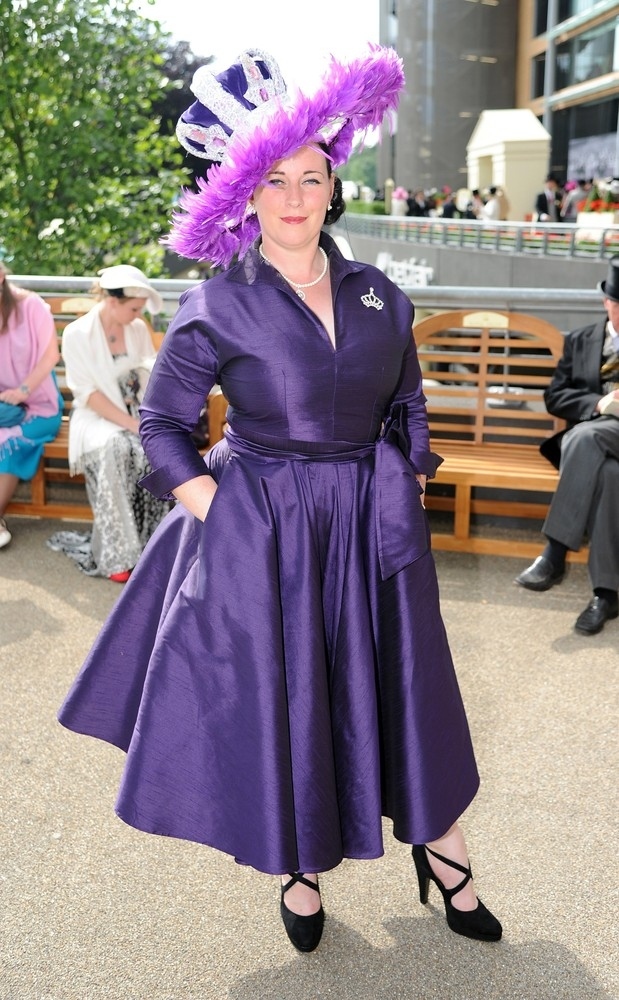 31.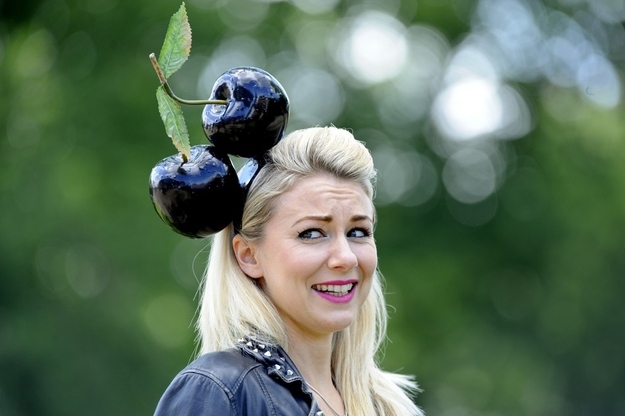 32.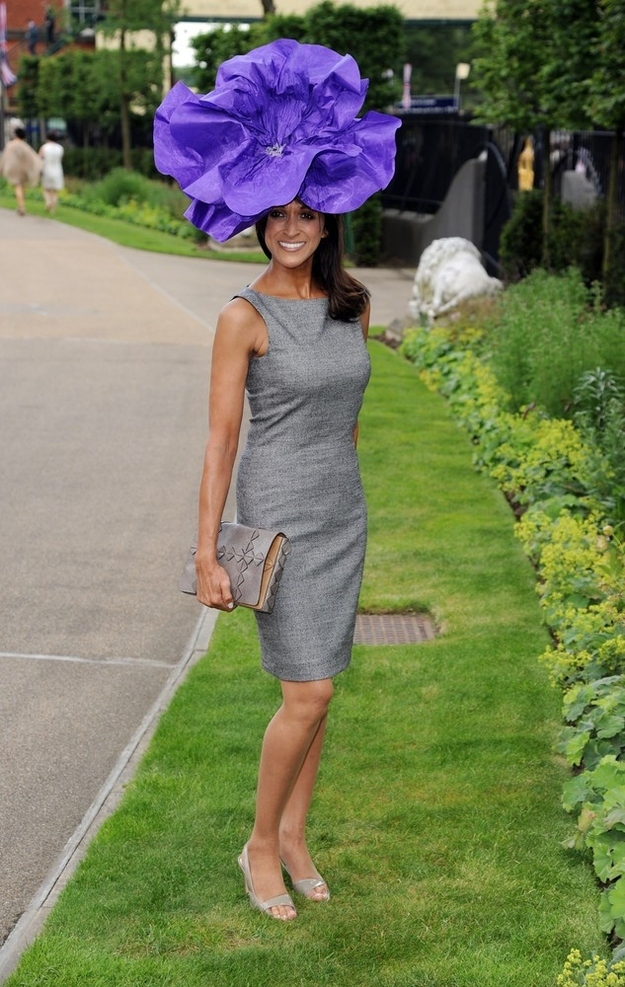 33.
34.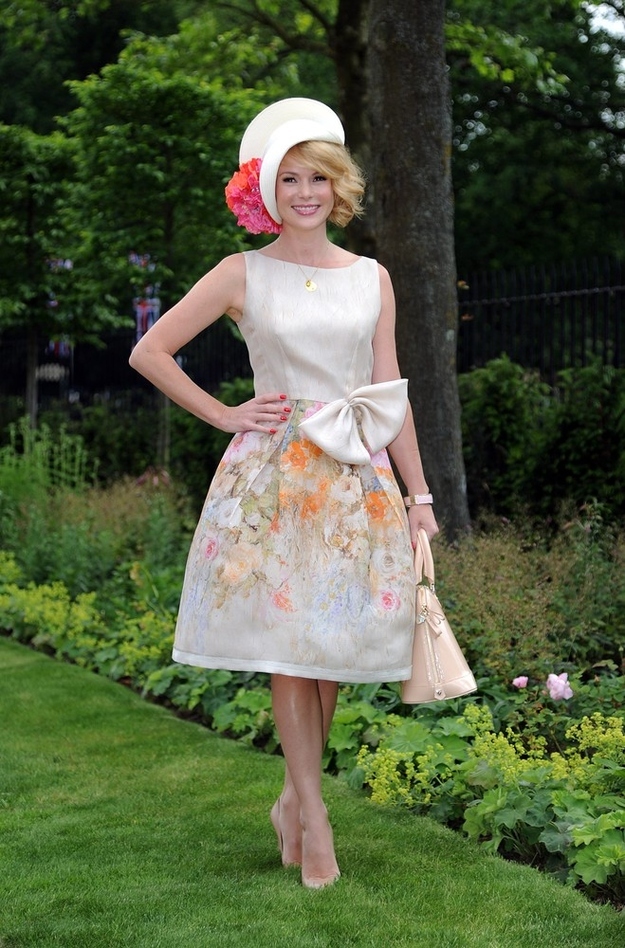 35.
36.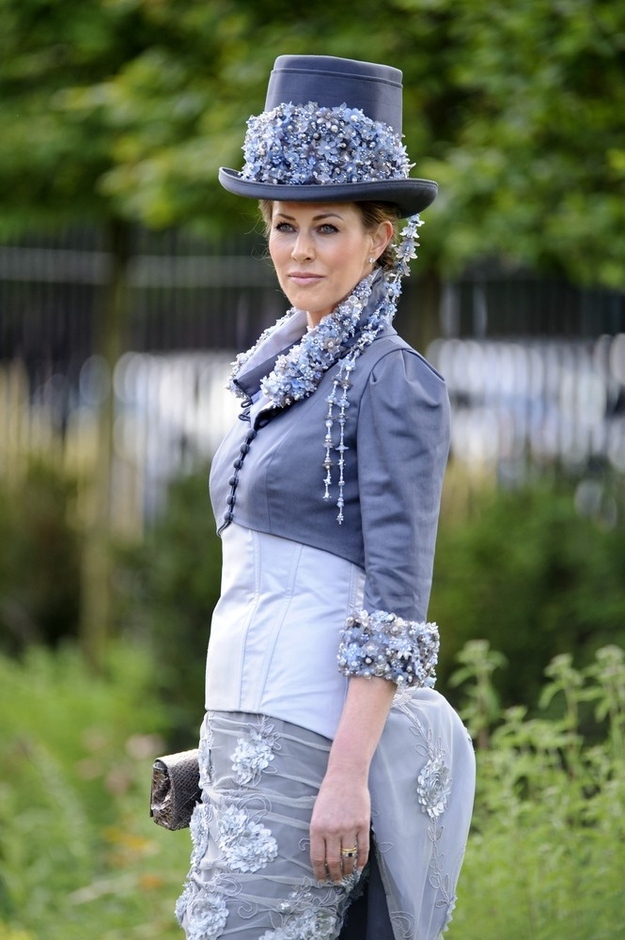 37.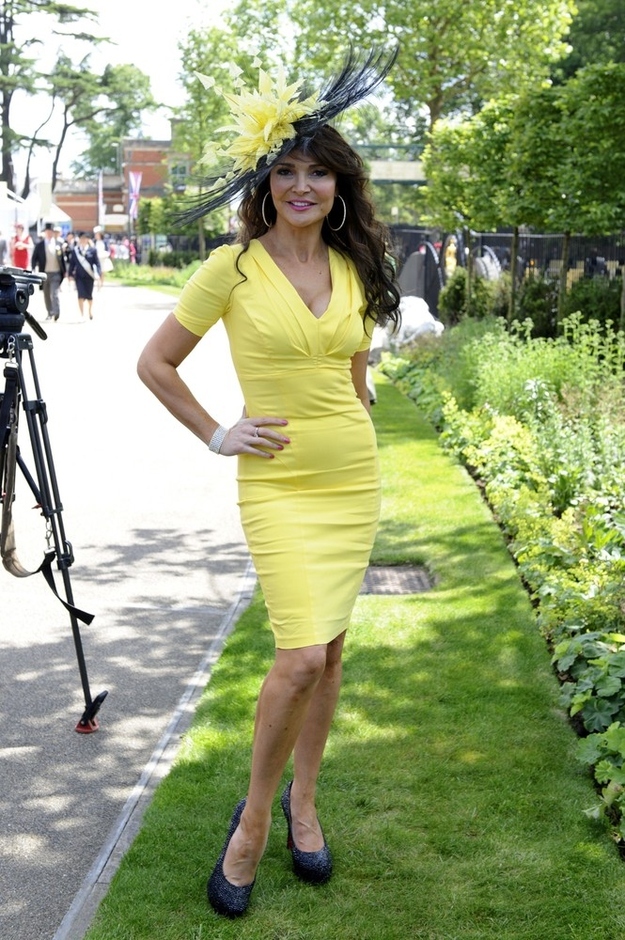 Hats Made of Balled-up Sheer Material:
38.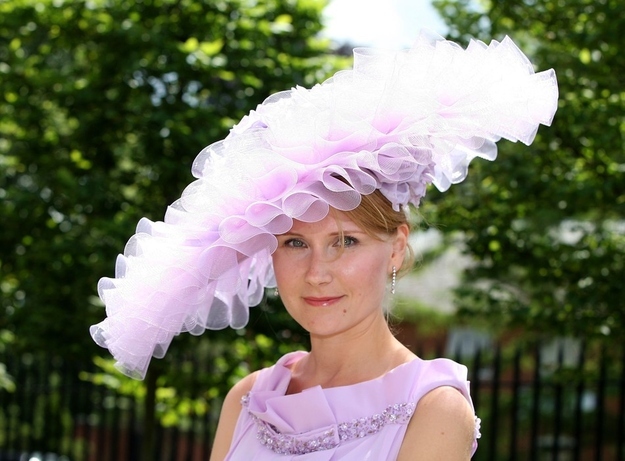 39.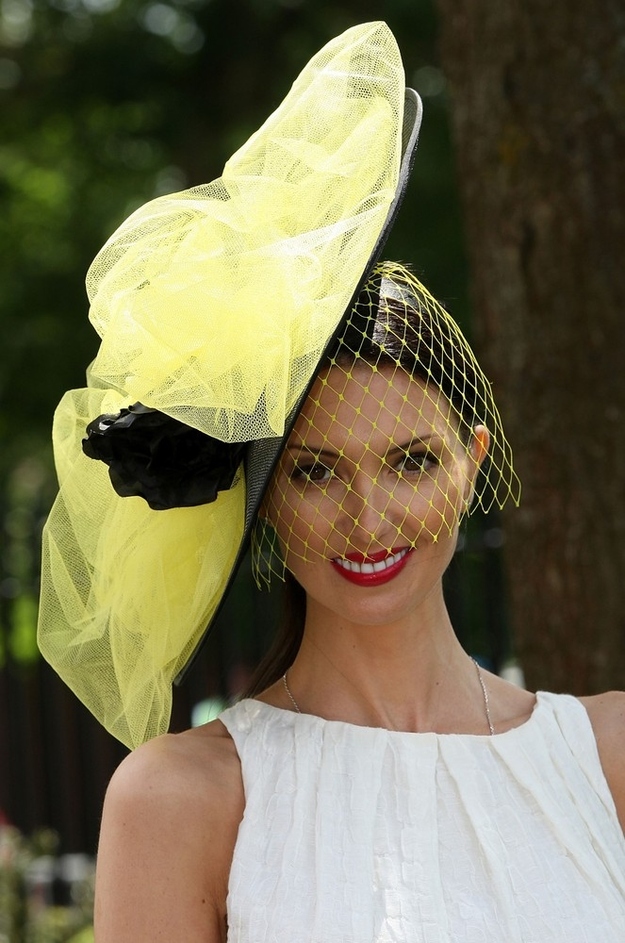 40.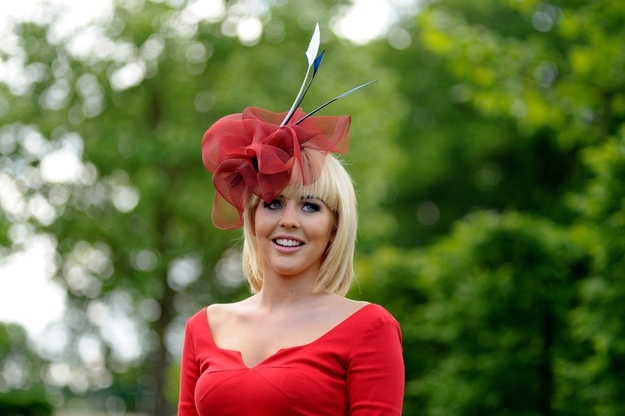 41.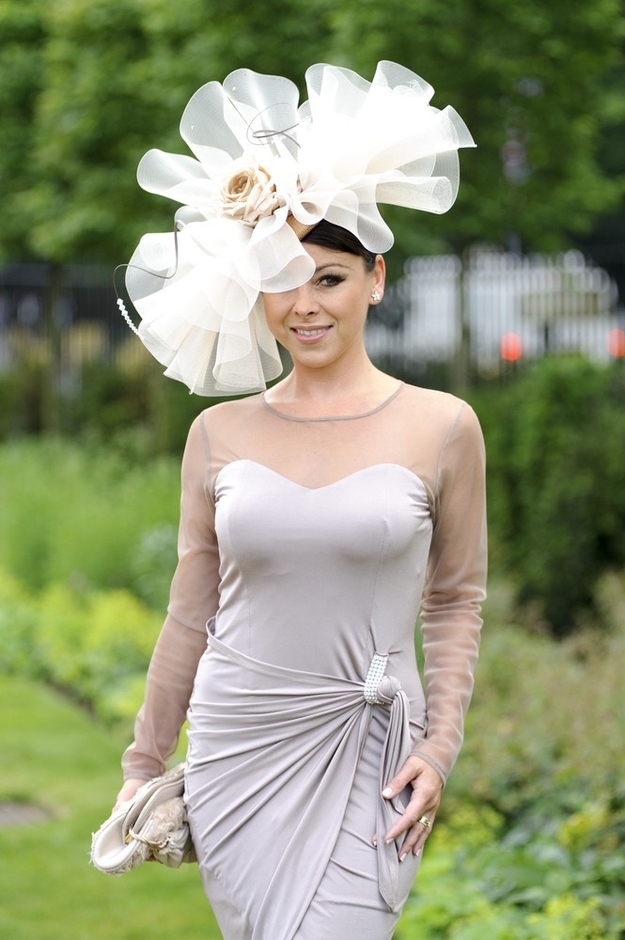 Hats that Need No Introduction — But Do Need a Lot of Space:
42.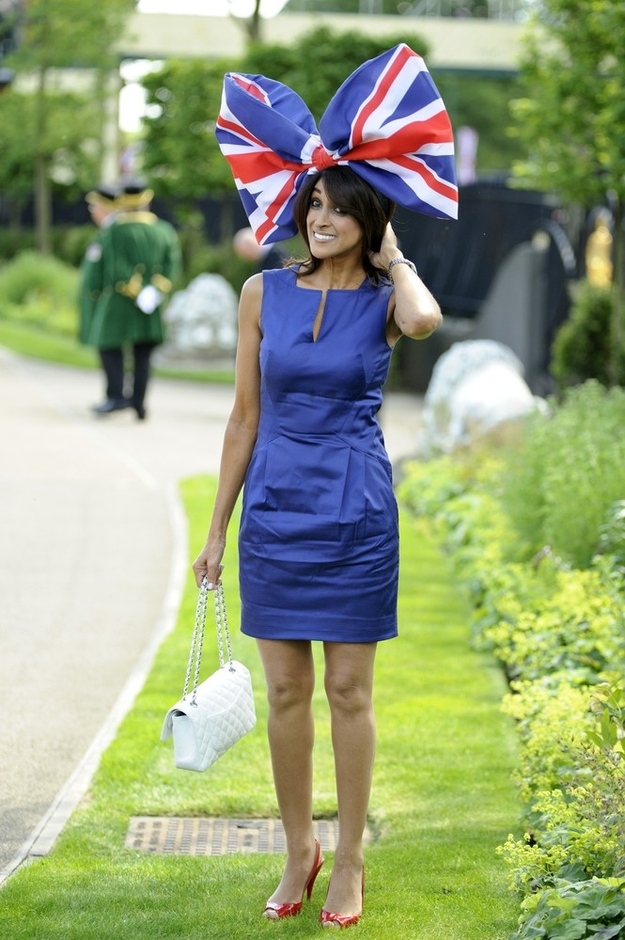 43.
44.