Bystanders Need To Step Up And Take Action Against Casual Racism, A New Campaign Says
Two new adverts aim to get Australians to check their own attitudes and prejudices, to stamp out casual racism.
The Australian Human Rights Commission has launched two new adverts in the hope of shedding a light on how common it is for First Nations people and other minorities to face racism in everyday situations, and urge bystanders to take action when they see it.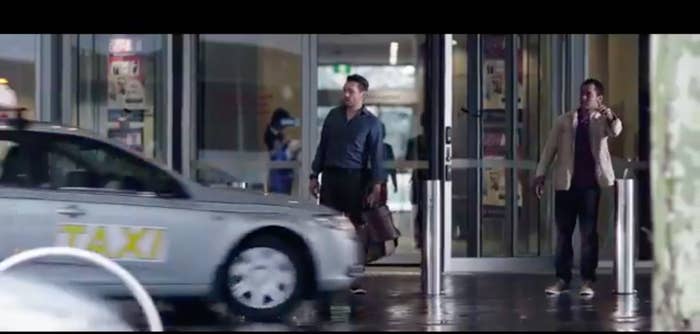 The ads are part of the Racism Stops With Me campaign, which urges Australians to think twice about their own attitudes towards racism, and take an active stand in stamping it out.

One of the videos shows a white man cutting a black woman off at a lift, while letting a white woman on. The other shows a taxi driver denying an Aboriginal man service.

There have been several high-profile cases of First Nations personalities being refused taxis, including Indigenous actor Jack Charles, who was last year said he was rejected by a taxi driver because of his Aboriginality.
The ads are based on the Commission's own statistics, that show a large percentage of complaints made to the body under the Racial Discrimination Act (RDA) have to do with discrimination in the workplace, and in the provision of goods and services.

Aboriginal and Torres Strait Islander people made the majority of the complaints to the Commission, accounting for 54 percent of complaints under the RDA.
Race Discrimination commissioner Tim Soutphommasane told BuzzFeed News: "It's more important than ever right now to ensure that our society takes a stand against racism.
"There are public debates that have unleashed intolerance and xenophobia, and we need to send an emphatic message that racism has no place here."
Soutphommasane added: "Aboriginal and Torres Strait Islander people experience racism at significantly higher rates than other people in our society, and it confirms they experience systematic racism in a very different way to any other group,"

"That's an important conversation we should be having, about the persistence of racism in its various forms, and the fact colour and visible difference may play a role in how people perceive racial difference, even today."
He said a campaign focused on individual experiences of racism does not preclude a wider conversation about systematic racism.

"The intention of the campaign is not to make people focus only on one form of racism over another. We do know that there are many people who don't understand what racism involves, and need to be more aware about prejudice and discrimination," Soutphommasane said.
"We hope this campaign starts the conversation and through that conversation we can have a different understanding of the many forms that racism takes. Racism can be overt, but it can also be subtle and insidious."