How This Year's Nobel Peace Prize Winners Told The World About The Impact Of Nuclear Testing On Indigenous Peoples
The International Campaign to Abolish Nuclear Weapons (ICAN) won the Nobel Peace Prize on Friday.
The daughter of an Aboriginal man left blinded by British nuclear tests says awarding the Nobel Peace Prize to an international anti-nuclear advocacy group will continue to elevate the voices of Indigenous peoples across the world.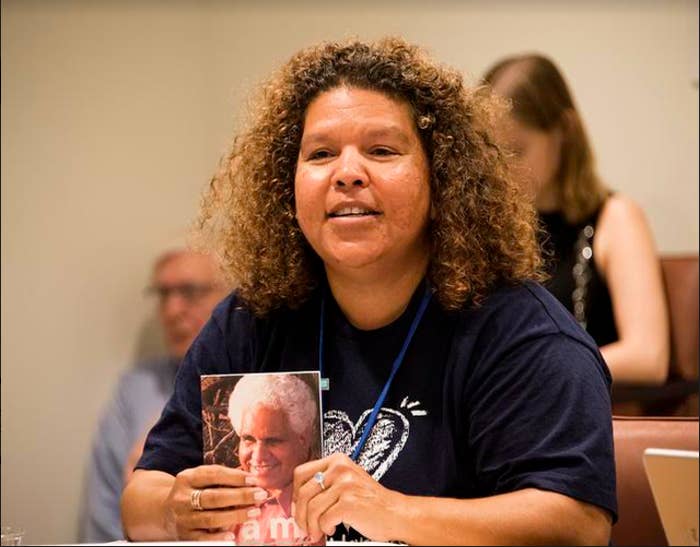 The International Campaign to Abolish Nuclear Weapons (ICAN), which was formed in Melbourne in 2007, was awarded the Nobel Peace Prize on Friday.
Yankunytjatjara woman Karina Lester has worked with the group for over five years, and says it has helped raise awareness about the horrific impacts of nuclear weapons testing and nuclear waste on Indigenous people across the world.
"We have a saying — Ngapartji Ngapartji ['in turn, in turn'] and that's where we have worked beautifully together, as a give and take," Lester told BuzzFeed News.

"ICAN built this network, an international campaign against nuclear weapons, and it includes us at a grassroots level, giving us the platform to speak up and loud and strong and to ask questions.
"In return, they pressure government and push it to the United Nations and continue to give us a voice at the political level, when back in the day, when the [nuclear bomb] tests took place, Aboriginal people didn't even have a political foot in the door."

Lester's father Yami Lester, who passed away earlier this year, was a child when the British government detonated the first of two nuclear bombs on his Yankunytjatjara lands in South Australia.

It was part of a series of nuclear tests, including at Emu Field and Maralinga in South Australia, undertaken by the British government from 1952 to 1963. The tests were carried out in secret, with permission from the Australian government.
Dr Lester was left blind, while many people in his community became sick, and died prematurely. He spent his life campaigning against nuclear weapons testing, which resulted in the Royal Commission Into British Nuclear Tests in Australia. It is a fight that his daughters have continued.

Earlier this year, Lester travelled to the UN General Assembly on behalf of her people, to speak in support of the Treaty on the Prohibition of Nuclear Weapons. It was formerly adopted in July, however all nine nuclear-armed nations did not participate in talks, nor did Australia.

The Norwegian Nobel Committee on Friday said ICAN received the award "for its work to draw attention to the catastrophic humanitarian consequences of any use of nuclear weapons, and for its ground-breaking efforts to achieve a treaty-based prohibition on such weapons".

The treaty is seen as a vital step towards eliminating nuclear weapons, putting them on the same legal footing as chemical and biological weapons. The treaty also recognises the disastrous impact of nuclear weapons on Indigenous peoples around the world.

ICAN's Gem Romuld told BuzzFeed News the experience of people affected by nuclear weapons, including Aboriginal people in Australia, was central to the campaign.
"The people who have been directly affected by nuclear weapons use and tests, whether in Australia and Japan and other countries around the world, their experience has to be at the front and centre of the campaign for elimination," Romuld told BuzzFeed News.

"They are the ones on the frontline and who have experienced the worst of what these weapons can do. They have the moral authority and experience to tell the rest of the world why these weapons are unacceptable, particularly in Australia's case, where we have such a terrible history of nuclear weapons testing, which is told so powerfully by Aboriginal people."

Romuld says Australia's history of nuclear testing, and the fight by Aboriginal people against nuclear waste dumps on their traditional lands is a "fundamental reason" why Australia must sign the treaty.
The Turnbull government has refused to sign the treaty, claiming the lack of participation from nuclear-armed states would not support the treaty's goal of disarmament. It has not yet congratulated ICAN on its Nobel Peace Prize win.
"There are 15,000 nuclear weapons held between nine countries, and they are spending billions of dollars a year keeping and upgrading their weapons," Romuld says.
"They do not have any intention of letting them go right now, but even though nuclear weapons have not been used in war since 1945, we can't guarantee that won't happen again.
"We felt there was a need for a legal framework, a new treaty to clearly demonstrate that not just possessing nuclear weapons, but also claiming to rely on them for security, which is what Australia does, is an immoral and illegal state."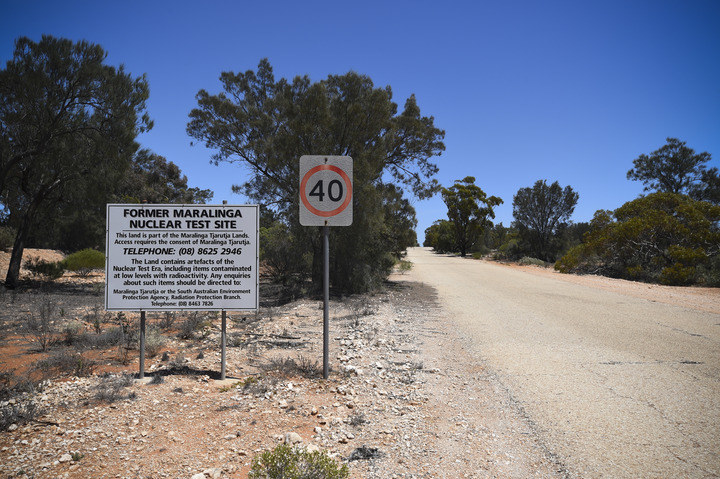 Lester says the Noble Peace Prize win helps pressure Australia to support the treaty.

"Now there is global recognition that our country hasn't signed off. What does that look like politically for Australia? Are we going to be global peace people or not?

"We now have to think strategically, what do we need to work on, where do we want to put our pressure, where are those pressure points?"

Lester says the public needs to understand the threat nuclear weapons poses to the world, particularly as North Korea and the United States continue to engage in a war of words on the issue.

"It is this systematic wave we are all caught up in. If the system doesn't acknowledge nuclear weapons are a threat and a danger, and that we don't need it, it's not going to educate the wider community, because the wider community is caught up in this system."

She says that's why organisations such as ICAN are so important in educating the public to pressure local governments. For her, campaigning for nuclear disarmament is part of a "global responsibility".

"This is part of a bigger picture, and it's part of our global responsibilities we as Aboriginal people have as a people of the world," she said. "Indigenous people used only what we needed, and we knew these things existed. We knew uranium existed, we knew the gas and the oil and the coal were there. But the powers or the systems have outdone this to a point that these resources are destructive now."