An Aboriginal Man Who Has Maintained His Innocence For 33 Years Will Get Another Day In Court
Derek Bromley has spent three decades protesting his innocence over a 1984 murder.
An Aboriginal man who has spent 33 years in prison for murder will challenge his conviction at an appeal next week, after protesting his innocence for more than three decades.
Derek Bromley was sentenced to life with a non-parole period of 32 years, for the 1984 murder of Stephen Docoza, whose body was found in Adelaide's River Torrens.

At his trial, the prosecution claimed Bromley and his co-accused, John Karpany, along with an eyewitness who implicated the two men, had accompanied Docoza to the river, where they allegedly attacked him after he refused to have sex at the suggestion of Bromley. This claim is denied by Bromley, who says he was not there at the time. Docoza's body was found five days later.

Karpany, who was granted parole in 2004, later told TV's Today Tonight Bromley was innocent, and that he believed there had been a miscarriage of justice.

Bromley has never been granted parole, even after passing his non-parole period, due to his refusal to admit guilt.
His case was one of three high-profile appeals launched after 2013, when South Australia passed a new law allowing for a statutory right for second or third appeals in the case of "fresh and compelling evidence".

Before the new legislation was passed, Bromley had few other options, as he had exhausted his appeals process in the 1980s.
But after years of campaigning, including sending letters and petitions to the South Australian governor, Bromley has been granted another day in court. His appeal will be heard in front of a full bench of the state's Supreme Court on Monday and is expected to run for three days.

Dr Bob Moles is an expert in wrongful convictions, and is chief researcher at Networked Knowledge, which investigates miscarriages of justice in South Australia. He has been heavily involved in investigating Bromley's case.

He told BuzzFeed News a decision could be handed down as early as next week. While an appeal determines whether a convicted person has the right to a new trial, Moles says there is another option — that Bromley could be acquitted.
"This is a really important case, not just for Indigenous people, but especially for Indigenous people," Moles told BuzzFeed News.

"The length of the sentence, which I view as excessive, the allegations that have now been raised at appeal … the combination being put to the Court of Appeal presents a strong argument that the appeal should be allowed, and could knock over a conviction."

If he walks free, Bromley would be the longest serving exonerated prisoner in Australia's history.

Bromley's appeal is based on knocking out two crucial pillars in the prosecution case — the eyewitness account of the man who implicated him, who was at the time suffering from schizophrenia; and evidence presented by Dr Colin Manock, formerly South Australia's chief forensics expert.

The appeal could have potential repercussions for hundreds of cases in South Australia in which Dr Manock gave evidence.

From 1968 to 1995, Dr Manock appeared as an expert witness in 400 cases, and performed more than 9,000 autopsies.

His evidence was central in the case against Henry Keogh, who spent 21 years in jail for the murder of his fiancee Anna-Jane Cheney. In 2014, Keogh's conviction was set aside after he appealed under the new statute. The hearing heard criticism of some of Dr Manock's forensic evidence, and heard from a Victorian forensic pathologist that Cheney "more likely" died of natural causes.
In an interview with Channel Seven's Sunday Night program, Keogh said Dr Manock had played a major part in his conviction, stating he "was instrumental in turning what was just a senseless and tragic accident ... into something it wasn't … a murder inquiry and a witch-hunt."
He believed others had suffered a similar fate: "I know there are others in exactly the same situation or very, very similar to the one I went through, who are still in prison now, have since been released, or are fighting to have their names cleared."
After Keogh's appeal, hundreds of cases where Dr Manock acted as an expert witness were thrown into doubt, including the high profile deaths of three babies in the 1990s. Dr Manock determined they had died of bronchopneumonia, but a coronial inquiry into the baby's deaths found that not only had there been no traces of bronchopneumonia, but all babies had signs of assault, including one baby who suffered multiple rib fractures.
Manock performed the autopsy on Stephen Docoza, and found that he had died by drowning. He also found several bruises on Docoza's body, which he determined had occurred in the 24 hours leading up to the man's death.
But Dr Manock's findings were called into question by three expert witnesses at the application for leave to appeal earlier this year. All three pathologists gave evidence that the determination of drowning could not be substantiated.
"Bromley's case involves almost identical evidence to Keogh's case," Moles says. "You have to conduct a proper investigation of the body, and Manock didn't do that."
Bromley's appeal will also consider whether the eyewitness evidence in his original trial was unreliable.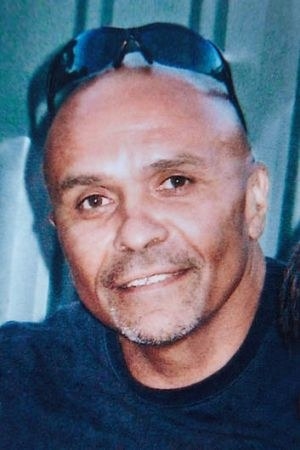 In December 2016, at a disputed facts hearing for Bromley's leave of appeal, five forensic experts, including the Director of Public Prosecution's own expert, claimed the evidence of the eyewitness was unreliable as he was suffering from a severe state of psychosis at the time he implicated Bromley. As part of his condition, he was experiencing hallucinations and delusions.

"We have learned a lot about these psychotic conditions over a period of 30 years," Moles said.
"[Experts] now say that a person suffering from this condition has such fundamental cognitive deficiencies, that nothing can be relied upon at all, because we couldn't know what was a product of what he actually saw and heard, and what he thought he saw," Moles says.
A key part of the appeal will rest on the reliability of this witness, and whether new advances in understanding his condition could be seen as "fresh and compelling evidence".
If Bromley is acquitted, it will not be the end.
Moles says advocates will be pushing for a royal commission into Dr Manock, as well as a criminal cases review system to look into possible wrongful convictions.
Moles says when a person is wrongfully convicted, it is very difficult to appeal. He says there is "strong evidence" that there could be many cases of wrongful conviction, not just in South Australia, but around Australia.
"Especially for Aboriginal people — we know Aboriginal people are grossly overrepresented in the correctional system. We know there are issues with false confessions, and the way people can be pressured and intimidated into saying things they don't understand. We really need to have a look this seriously."