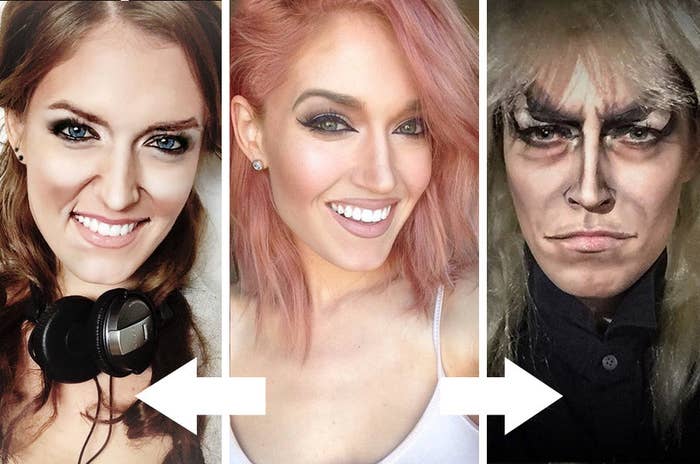 While most of us are just watching our favorite movies and TV shows and dreaming of what life would be like to be our favorite characters, Rebecca Swift, an incredible makeup artist from the Midwest, is hell-bent on making us all feel like we're not doing enough with our lives. For almost 40 days (and don't worry, she's committed herself to doing at least 100) she's transformed herself into different celebrities, singers, actors, and toys. Let's be honest, they're pretty incredible. We can only hope she'll hear our collective cries and do everyone's Halloween makeup this year so we can stop resorting to that damn slutty kitty costume.
Check out the best below:
1.
Johnny Depp as Jack Sparrow
2.
Jack Torrance in The Shining
3.
Anna Kendrick in Pitch Perfect
10.
Johnny Depp as Edward Scissorhands
11.
Danny Zuko from Grease
12.
Kip from Napoleon Dynamite
13.
David Bowie in Labyrinth
14.
Bellatrix Lestrange from Harry Potter
18.
Frodo Baggins from LOTR
20.
The book from Hocus Pocus
Check out and follow Rebecca Swift on Instagram for more of Rebecca's mind-boggling makeup transformations, and request characters for her to tackle over the next 64 days!