...to make family vacations a priority.
"She would always ask about the next family trip we were planning and encourage us to not use time off work or money as an excuse for not making it happen. Family vacations are what make great childhood memories."
—Brenda K.
...to find self-love.
"My parents have been happily married for 27 years. I've always idolized their relationship and joke that I won't ever find true love like theirs. That said, their marriage doesn't define my mother, and other people don't justify her worth. I hope I inherit some of that effortless independence and unconditional love, because she's the best human I know."
—Megan K.
...to support women around you and the value of community.
"Ever since I can remember, my mum has always been a pillar of strength for her sisters and friends. Growing up, our home was full of people dropping in for advice and a chat. It doesn't matter how busy she may have been — she always made time to listen to others. From watching her I learned how important it is to extend compassion, especially when it comes to creating a support network of women. I'd also like to think she taught me how to listen and give good advice.
"She also taught me that if you pose in front of some cute flowers it will distract everyone from your awful haircut."

—Priya M.
...to creep from your heart.
"My parents are high school sweethearts, but at some point they briefly broke up. During that time, she'd drive to my dad's job and lay on the horn until he came out, then she'd drive away really fast. I've inherited this gift of stalking from mom."
—Dana V.
...to swallow your pride and not to worry about what anyone thinks of you.
"My mum is truly a unique individual — born in the '50s in Zimbabwe, raised in the outskirts of Liverpool, fell in love in Bath, and raised her family in Arkansas. She never ceases to amaze me, and she is laugh-out-loud funny. As an entitled teenybopper, I was always reluctant to take her sound advice, but when I'd made a big mistake later in life, it was her advice that got me through it. Even six years later, this mantra still holds true."
—Georgina C.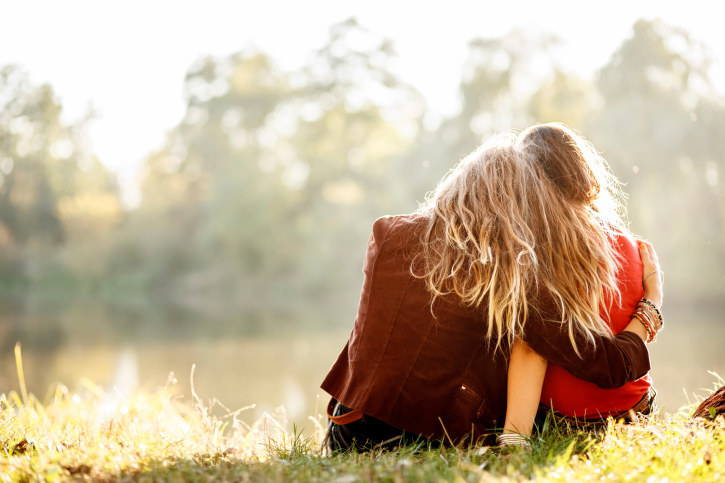 ...to have fun.
"My mom always said, 'When I was your age, I had 10 boyfriends.' At the core of it she just meant that I shouldn't take things so seriously...and have more boyfriends (duh), which is always more fun."
—Alix M.
...to be a good friend.
"The beautiful thing is that she never sat down with me and did 'how to be a friend 101' training — I learned from the way she loved me. She has always been my biggest cheerleader, and whether it was believing that my fourth-grade 'band' was going to hit it big or putting together my first event for a big-girl job, she was always there rooting for me.
"She taught me that sometimes all you need is to be there, that words of wisdom aren't always the best medicine, and that there's nothing that a cup of coffee and a back scratch won't fix."
—Megan B.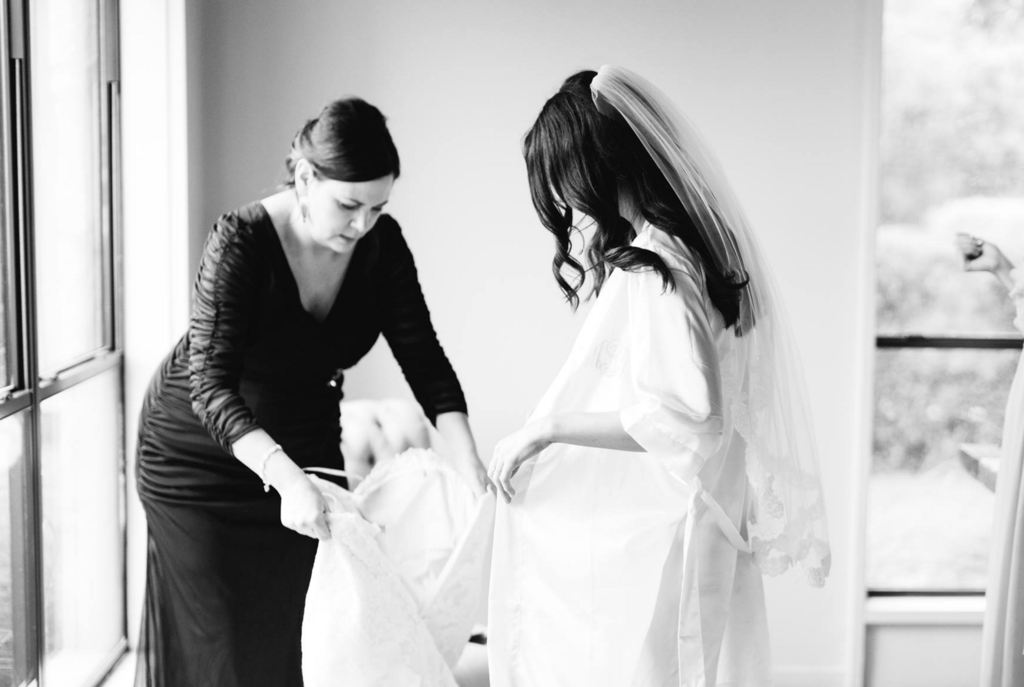 ...to never forget the beauty on the inside.
"My mom was beautiful growing up, having modeled and danced professionally, but as long as I knew her she was the least vain woman, despite people telling her how beautiful she was. I was always a little obsessed with glamor and beauty, but my mom made a point to remind me of what values to truly place the most importance on. I was in about eighth grade when she told me:
"'You're pretty, young lady. But especially as you get older, some people may see a pretty girl and just expect her to be mean, dumb, or lazy before getting to know her. You are none of those things, so you have to show that. You must be nice to everyone you meet, you must look for the good, you must work hard for what you want. Never forget that you are a kind person, you're a creative person, you're a funny person — that's the stuff that means the most. I know you love your lip gloss and your shoes and all that, but if you aren't beautiful on the inside, you'll lose what's special about you.'"
—Mandy C.
...to be true to your heart and follow your arrow.
"Whether that's about a relationship, changing jobs, moving, etc., just do what your heart desires. And if everything fails, you always got home to run back to. ;) It's better in life to start with 'I did ____' rather than living with the what-ifs.
"P.S. Moms are ALWAYS right, dang it."
—Kelli B.
...to take care of those who love me.
"The best things I learned from my mom came simply from watching her. She's always giving and takes care of everyone else first and foremost. As a kid, we were always late to church because she would help us kids get ready before she even began to worry about herself.
"She is truly selfless."
—Lindsay R.
...to "think about it before you say it."
"My mom encouraged me to think about what I wanted to say and to carefully weigh the consequences before I allowed it to come out of my mouth. She wasn't ever trying to restrict my right to share an opinion; she simply wanted me to take a thoughtful approach. I didn't always appreciate it growing up, but now I realize how valuable this is."
—Grace M.
...to love science.
"When I was younger, my mom bought an at-home microscope that came with slides to look at. It was cool. Then my mom found a few empty slides in the box meant for us to find our own things to look at under the microscope. 'What should we put in there?' I asked. My mom got this Frankenstein look in her eyes and said, 'We should look at hair samples!' Of course I said no.
"I went back to look at the slides and didn't see her slowly sneak out of the room. When I heard her come back, I saw she had tweezers in her hand. She proceeded to chase me around the house for 30 minutes yelling things like 'it won't hurt' or 'it's for science' and, my personal favorite, 'it's this or the blood, Alex.' She managed to pluck out an eyebrow hair and to this day that spot still stings whenever I see a microscope."
—Alex-Ann M.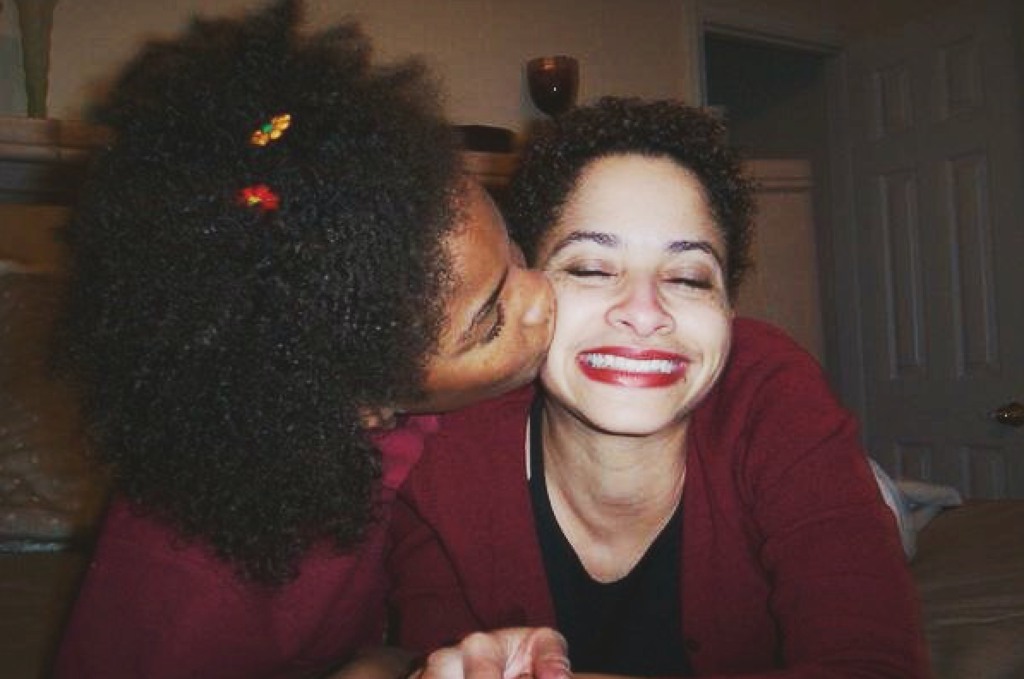 ...to think about the life lesson.
"'What did you learn from that?' I can hear Mama Grizz saying those words now. Growing up, my mom always stressed that life is full of lessons. Everything you experience can teach you something, and my mom never let a learning opportunity pass me by. She encouraged me to reflect back and use that newfound knowledge to build a better future. This advice has stuck by me my entire life, and I'm thankful every single day that I have a mom who is both a role model and a best friend."
—Michelle G.
What is your most cherished life lesson from Mom?
We want families to experience more of life's precious moments together. That's why the American Heart Association has made better heart and brain health our mission. Until there's a world free of heart disease and stroke, we'll be here, working to make a healthier, longer life possible for everyone.