1.
Storage, Storage, Storage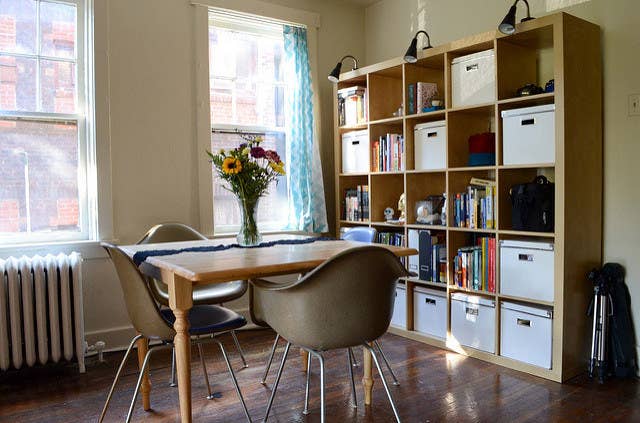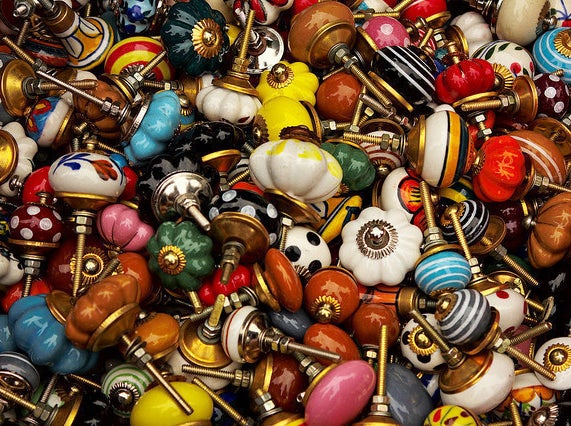 Spice up old furniture with fun accent knobs. You can add these inexpensive pieces to dressers, kitchen cabinets, side tables, etc.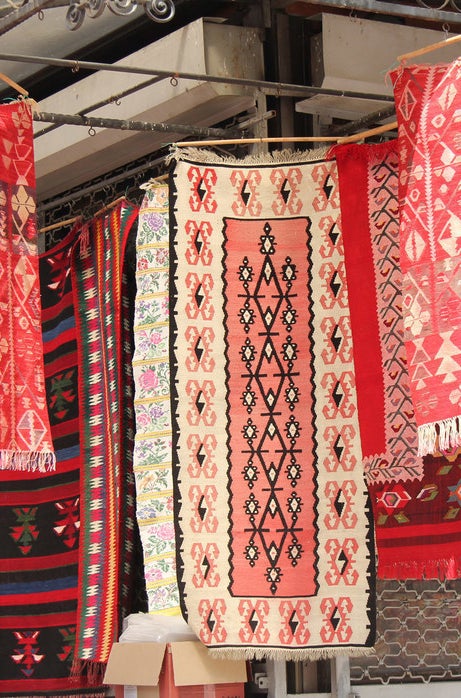 Can't paint the walls? No problem! You can just as easily (if not more easily) add some color to a room with a big area rug. If you're in an apartment, your downstairs neighbors will also appreciate it.
4.
Pillow Party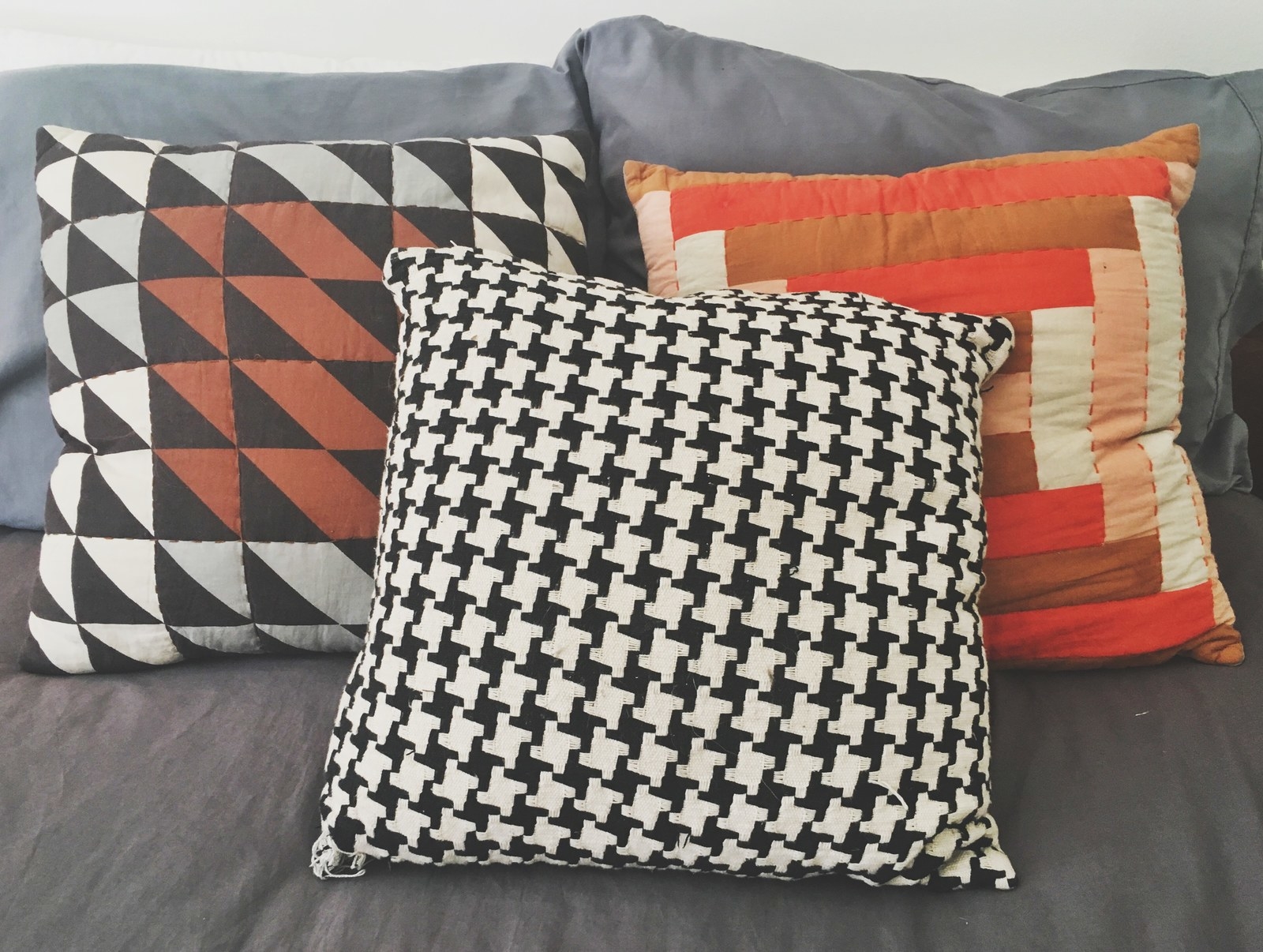 5.
No-Hole Sticky "Nails"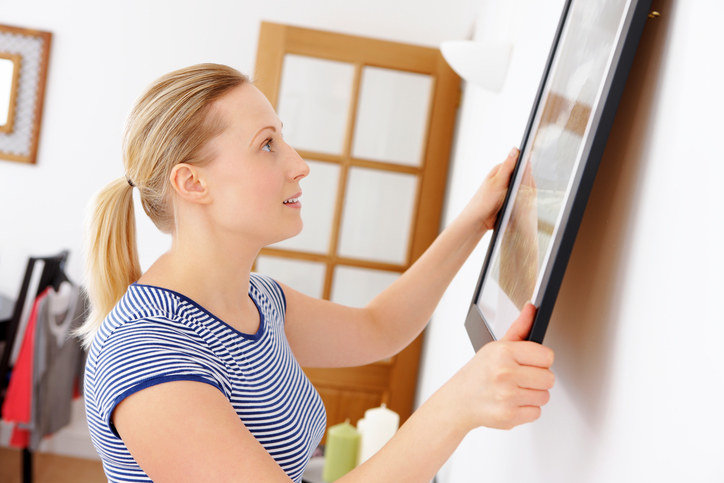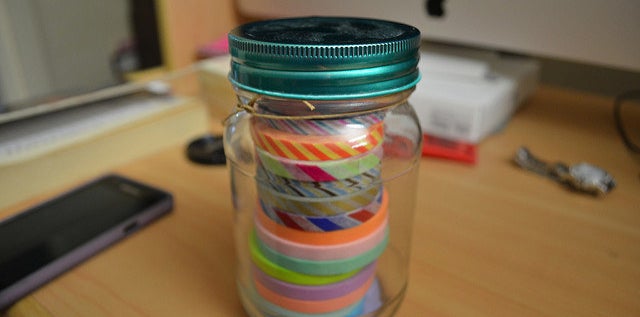 Washi tape makes everything prettier. Use it to decorate your new office supplies or to hang posters or artwork. You can even use it in place of wallpaper, on staircases, inside lamp shades... The options are limitless. Get taping!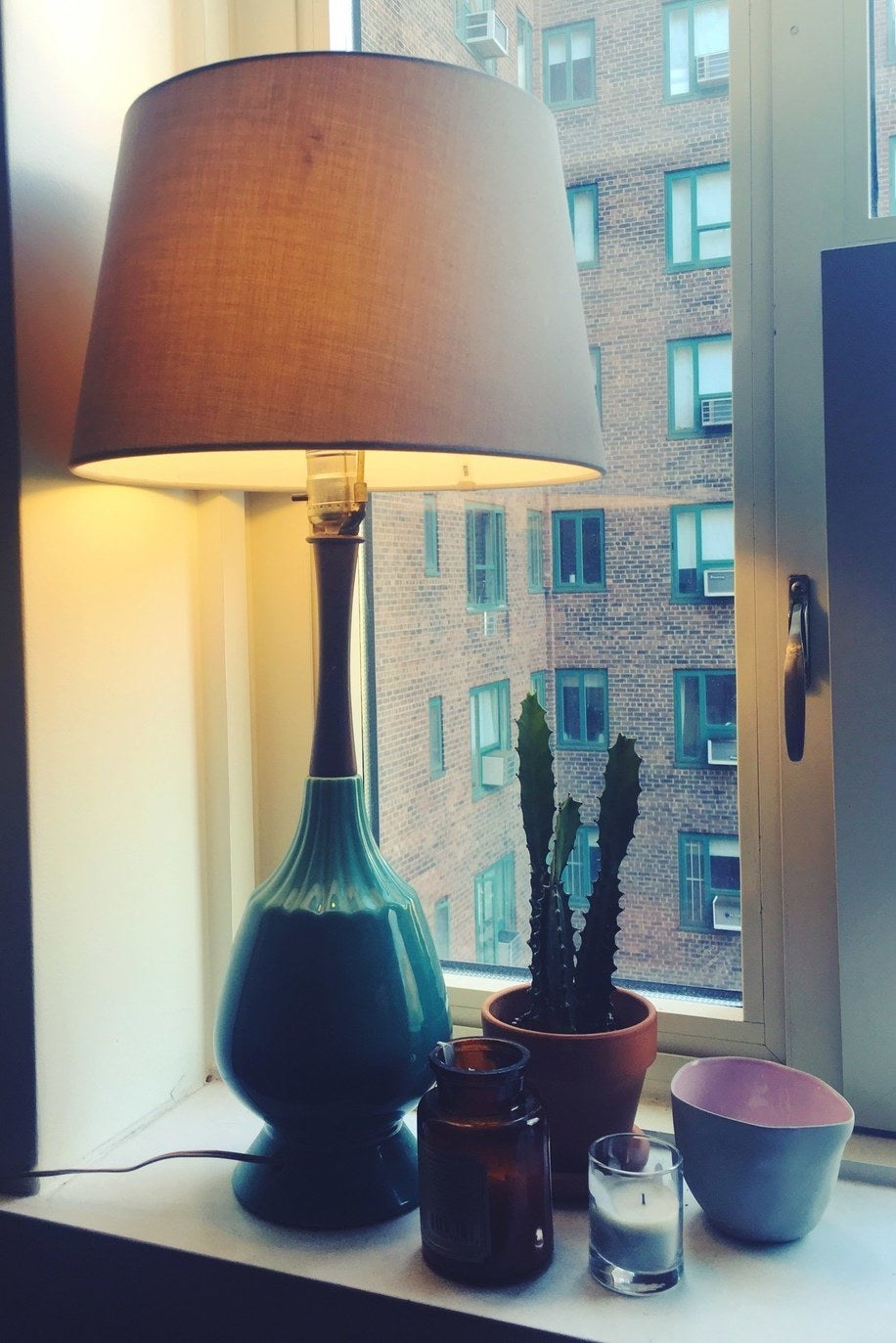 Buh-bye white light. The easiest way to make a room look better (with minimal effort) is to upgrade your lamps and swap out your bulbs for something a little softer.
8.
Multi-FUNctional Furniture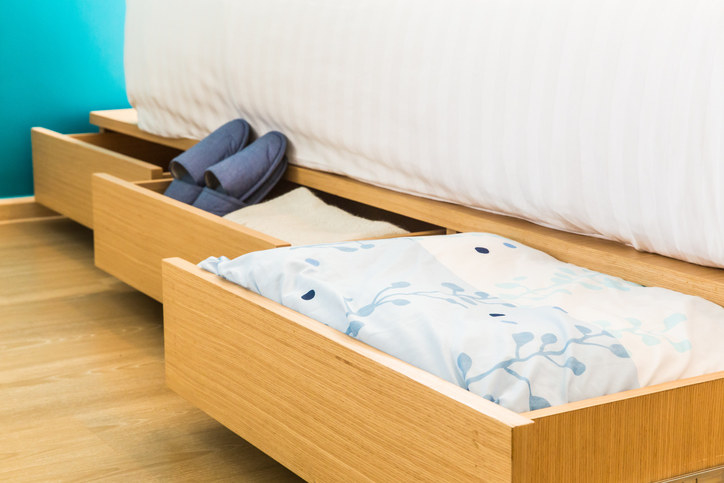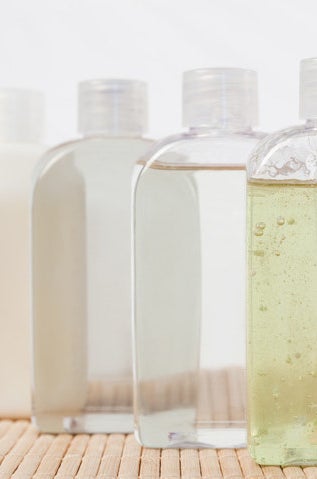 Nothing screams "home" quite like matching bottles in the bathroom and labeled jars in the kitchen. Not only will it add a personal touch, but you're secretly organizing everything in the process. Win-win!
10.
Binder Clips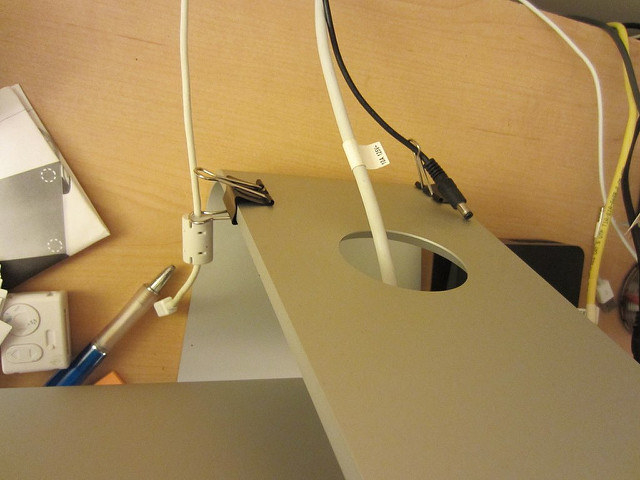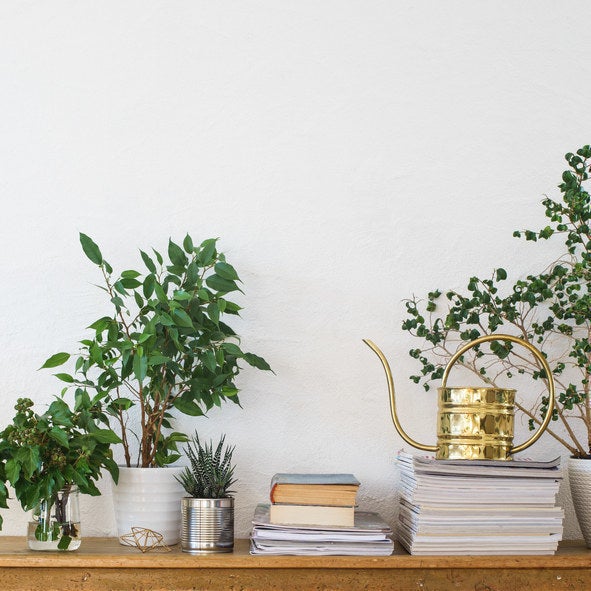 Make use of all your window space and empty corners with plants of all shapes and sizes. Added bonus: Bringing nature indoors can help improve your mood!
Just because you don't own it doesn't mean you can't make it your own! Protect your home with a renters insurance policy from American Family Insurance.