1.
The Rolling Bridge, Paddington Basin 2.
The pretend 10 Downing Street, The Strand
Number 10 Adam Street, The Strand looks almost exactly like its more famous counterpart over on Downing Street - making it the perfect backdrop for photos.
In fact, try to guess which is the REAL 10 Downing Street…
3.
Wilton's Music Hall, E1 4.
The seven noses of Soho
The Seven Noses of Soho were created by artist Rick Buckley in 1997. Apparently he originally hid around 35, but only seven (some people say 10) survive.
Lots of myths have sprung up around the noses - for instance, many people mistakenly believe that the nose inside the Admiralty Arch was put there to mock Napoleon. Another myth states that if you find all seven you'll be 'wealthy forever more'.
5.
And the hidden ears of Covent Garden 6.
The Whitechapel Bell Foundry, Aldgate East
7.
The Victorian Pet Cemetery in Hyde Park, Westminster 8.
John Snow's water pump, Soho 9.
St. Martin's Window, Trafalgar Square 10.
Then visit Britain's smallest police station, Trafalgar Square 11.
Brixton Windmill, Brixton
12.
Camley Street Natural Park, Kings Cross
Camley Street Natural Park is an oasis in the hub that is Kings Cross. There's a wildlife reserve, picnic facilities, woodland, wild meadows and canal-side walks. A walk there will fills you with the joys of spring in no time.
13.
Samuel Johnson's cat, Farringdon 14.
The Naked Ladies of York House, Twickenham 15.
The lost Little Compton Street, Charing Cross
Little Compton Street was a street which connected Old Compton Street/Charing Cross Road to New Compton Street at Stacey Street.
Little Compton Street was built over, but if you stand at this crossing and look through the grates, you can see the old Victorian street signs and brickwork.
16.
Aldwych aka Strand station, Temple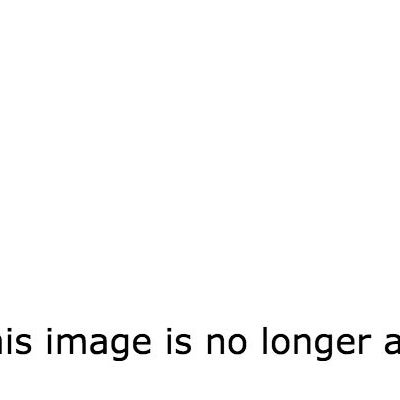 It eventually closed in the 90s after the lifts broke, so it sits below the surface as a time capsule to days gone by.
Beautiful old architecture and vintage posters… Though the one on the far right is left over from filming.
Nowadays, it is used a lot for filming - notable productions including Creep, Sherlock, Mr Selfridge, 28 Weeks Later and V for Vendetta.
You can't just let yourself in and start wandering around, but The London Transport Museum offers tours through there a few times a year.
17.
The hidden Space Invaders 18.
The pelicans at St James's Park 19.
The literary graves at Bunhill Fields, EC1
Bunhill Fields (originally Bone Hill Fields) is an ancient Saxon burial ground / plague pit/ Quaker Burying Ground/ church yard on City Road.
It was where 'nonconformists' were buried, so houses the graves of many authors and radicals such as Isaac Watts, William Blake, John Bunyan, George Fox and Daniel Defoe. There's also a monument there to Thomas Hardy.
20.
The inspiration behind the red London telephone boxes, St Pancras 21.
St Dunstan-in-the-East, London Bridge Feeling Inspired By London? *Source: Censuswide consumer poll on behalf of American Express, fieldwork conducted 20.03.14 – 27.03.14, amongst a nationally representative panel of 2,000 UK respondents
**Source: Vision Critical consumer poll on behalf of American Express, fieldwork conducted 03.06.14, amongst a nationally representative panel of 2004 UK respondents
Please note, the content shared in this post does not necessarily reflect the opinions of American Express.
American Express Services Europe Limited. Registered Office: Belgrave House, 76 Buckingham Palace Road, London, SW1W 9AX, United Kingdom. Registered in England and Wales with Company Number 1833139. American Express Services Europe Limited is authorised in the United Kingdom by the Financial Conduct Authority under the Payment Services Regulations 2009 (reference number 415532) for the provision of payment services.