Last week, denim brand Levi's launched a new ad campaign in Australia called "Live in Music".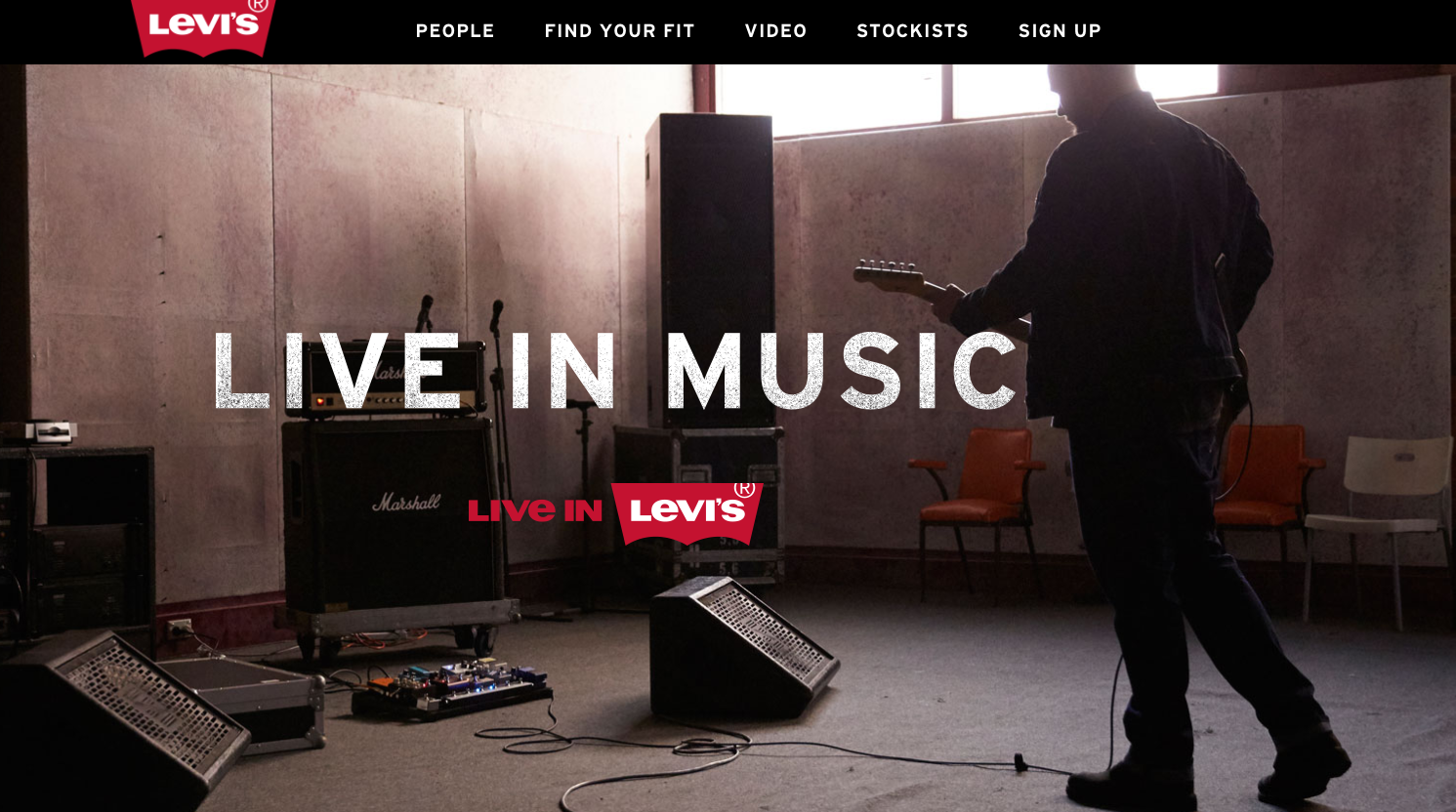 But Levi's is clearly only focusing on a very specific part of the music industry. Look closely at all the people featured in the campaign...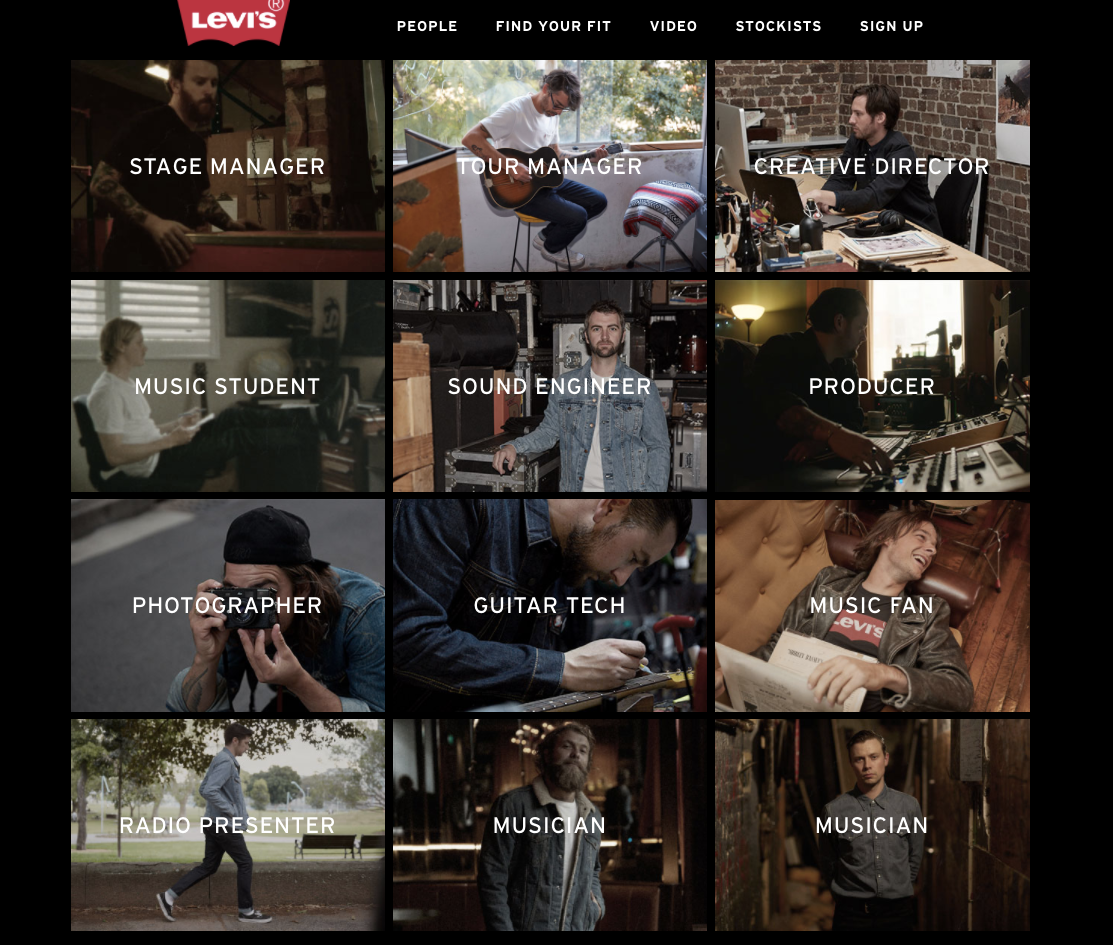 Yep, every single one of the 12 people featured appears to be a white dude.
The advertising copy also notes that "these guys invented the music scene".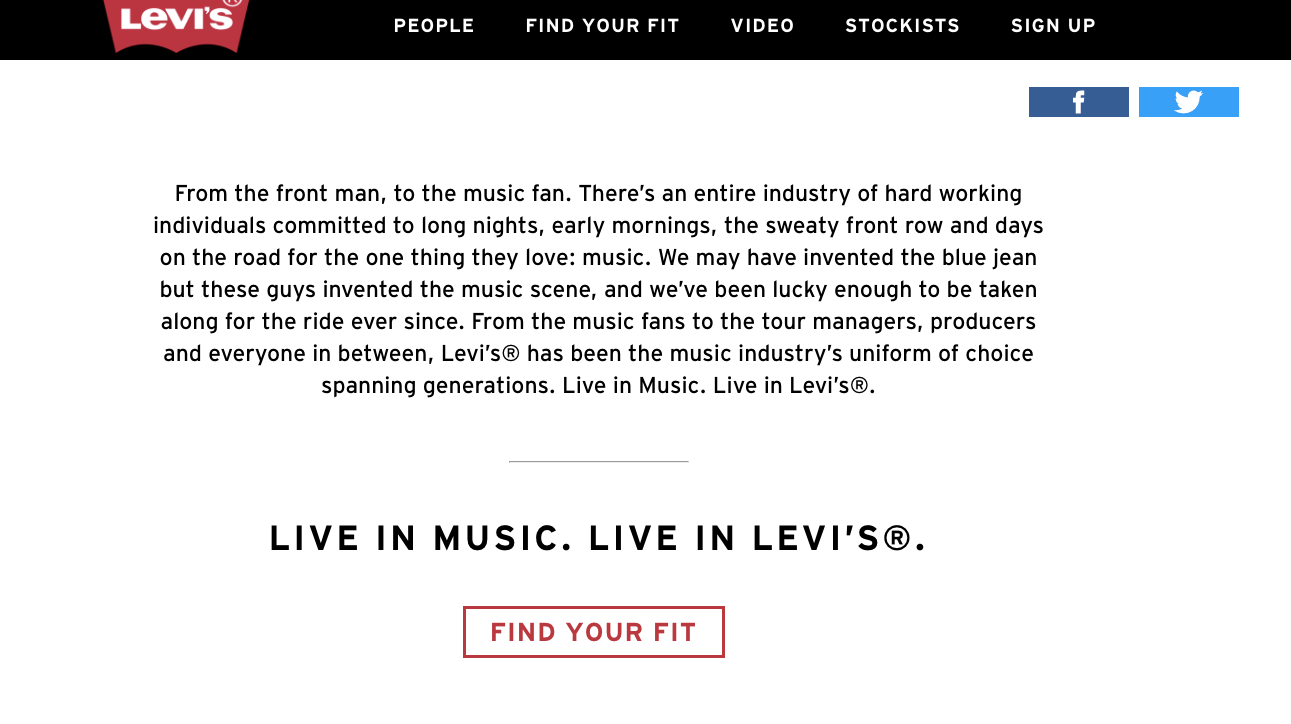 White guys were the only people who invented the music scene? 🤔
Levi's threw a party in Melbourne for the campaign last Thursday night. Lorrae Therese, an artist manager and record label owner got an invite to the event. "Upon receiving the invitation it wasn't exactly clear what the new campaign was for so I thought I would go along and check it out," she wrote in a Medium post about the event.
It wasn't until Therese turned up that she realized the event was aimed at men and that it was a menswear campaign. Video interviews of the featured "industry" dudes played on screen, and posters and coasters of their faces were all over the room, said Therese.
"All of a sudden I felt slightly off and then incredibly angry," wrote Therese on Medium, "where was the representation of the many and great women within the music industry at this event."
She added:
Everywhere I looked I was greeted with an image of a seemingly macho white male doing his thing in the music industry, it made me feel sick, it made me feel invisible, it made me feel angry for all the women within the music industry who work super hard everyday just to be seen as an equal to their male counterparts. And here I was, at a party, which completely erased any existence of women within this space.
After Therese posted her Medium response, lots of other women, including many in the music industry, started sharing their frustrations with the campaign:
Sydney singer, producer, and DJ Kristy Lee Peters, whose artist name is KLP, said she hoped there would be a follow-up Levi's campaign featuring women.
Perth musician and artist manager Xanthea O'Connor wrote on Facebook that "someone forgot to tell Levi's that women make music too":
Caitlin Pasko, owner of music publicity and management company Drunken Piano (and a musician herself), was so horrified by the new ad campaign and her friend Therese's experience that she contacted BuzzFeed News. "It offended me," she said. "It's like, yes, I realize this is for menswear, but I don't think you should pair menswear with the music industry when it's not only a men's industry. It just seems like such a stretch and I can't believe nobody thought this wouldn't be offensive," said Pasko.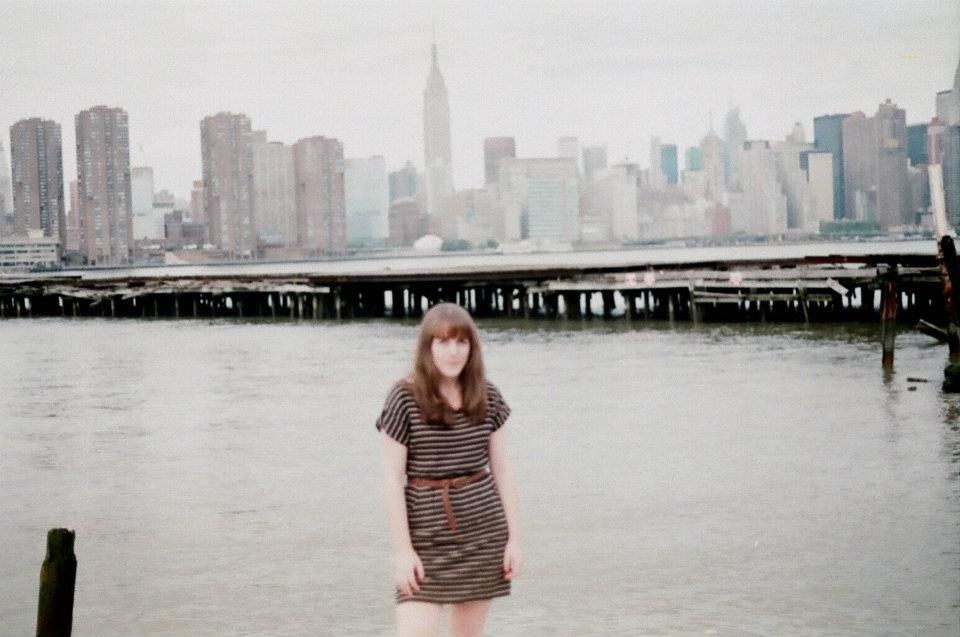 "It's perpetuating this idea that women aren't involved in the music industry and aren't music fans. It's dangerous language...even the first sentence is offensive," said Pasko.
Levi's claiming that only men invented the music scene is "offensive to me to make the statement without any shame", said Pasko.
Levi's not only drew criticism for the lack of women, but also for the absence of people of colour.
"Also, Levi's is only featuring white men," said Pasko. "White men stole from black men who were creating an entire genre of music at that time and trying to silence them. It feels like they're giving credit to people who either stole it or had an advantage."
Omar Musa, a rapper, poet, and author from Queanbeyan, NSW, told BuzzFeed News he didn't think an ad campaign featuring only white guys was surprising – but he said it would not have been hard for Levi's to diversify the featured industry talent.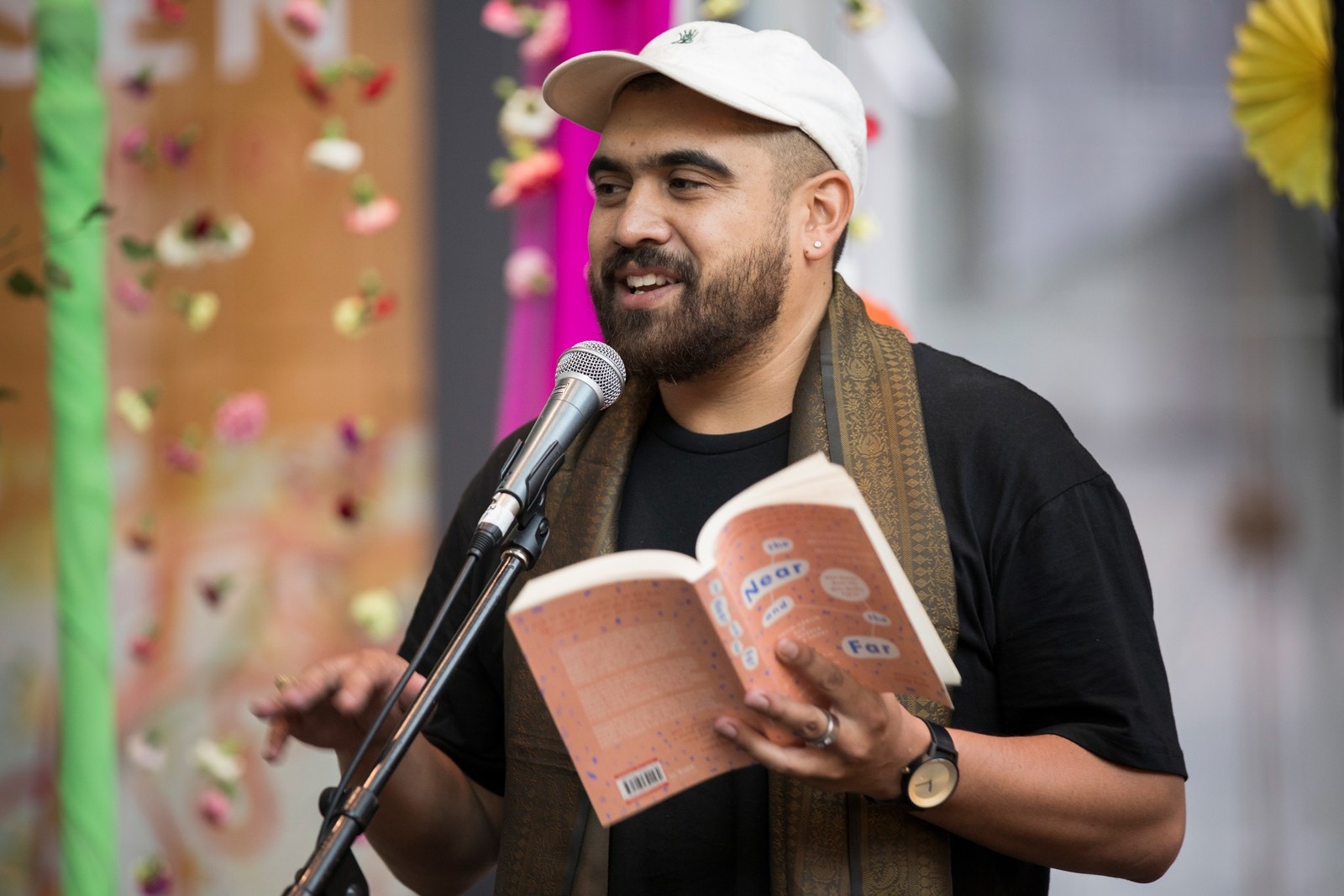 "I find it pretty strange that an ad campaign which seems to have taken pains to show a cross-section of roles in the Australian music industry couldn't also attempt to show the cross-section of ethnicity, colour, and gender that comprises it," said Musa, whose father is Malaysian.
"I'm not really that surprised, though. This is reflective of an attitude that places the white, male experience at the centre of what's positive or to be aspired to. It's not just confined to advertising, the media, or the music industry – it runs like a seam throughout our society, so often subconsciously," said Musa.
It's important for brands to try and be more inclusive, Musa said.
"Some will cry tokenism or say it's unrealistic to expect an ad campaign for jeans to sociologically reflect the breadth of Australian experience, but come on, it's not that hard to diversify the mix a bit. At least make an effort," he added.
After BuzzFeed News contacted Levi's on Saturday to ask them about the lack of women and people of colour in the campaign, Levi's issued an apology on its Facebook page. The company noted that "there has been some feedback surrounding the fact that women were not included in these ads. We sincerely apologise to anyone who was disappointed by this."
A Levi's spokesperson told BuzzFeed News in a statement that featuring women in the campaign "may have been confusing" since it was specifically selling menswear:
As the commercial outcome of the campaign is to promote our new men's jeans range, only men were shot in the campaign – highlighting unsung male heroes of both the Australian and New Zealand music industry. Including women in this campaign may have been confusing and would have diluted the core product message; given that it is an advertisement for men's jeans.

However, we understand from the feedback received from the music industry about the lack of diversity in the campaign, that the exclusion of women has been interpreted by some as being a statement that women are not centrally important to the music industry. This couldn't be more false. In fact, we believe that women are integral to the industry's success.
The spokesperson noted that Levi's has worked with female musicians including Haim, Alicia Keys, and SZA in past campaigns.
The Levi's spokesperson did not address the lack of people of colour in the ads, and none of the campaign copy has been changed on the campaign website.